The hot and sexy Elena Zelencova gets your juices flowing with her tempting Moldovian vibes. Her pretty face and lovely smile will surely put a spell on you. But once you see her body in attractive white lingerie, boy, you will go nuts.
All for a good reason.
This year's Easter Monday, we decided to celebrate with Elena. I know, right, we could not make a better decision. You are welcome. Add a piece of meat and two eggs to the situation and you win big times. Just use your imagination and you will immediately understand what I am trying to say.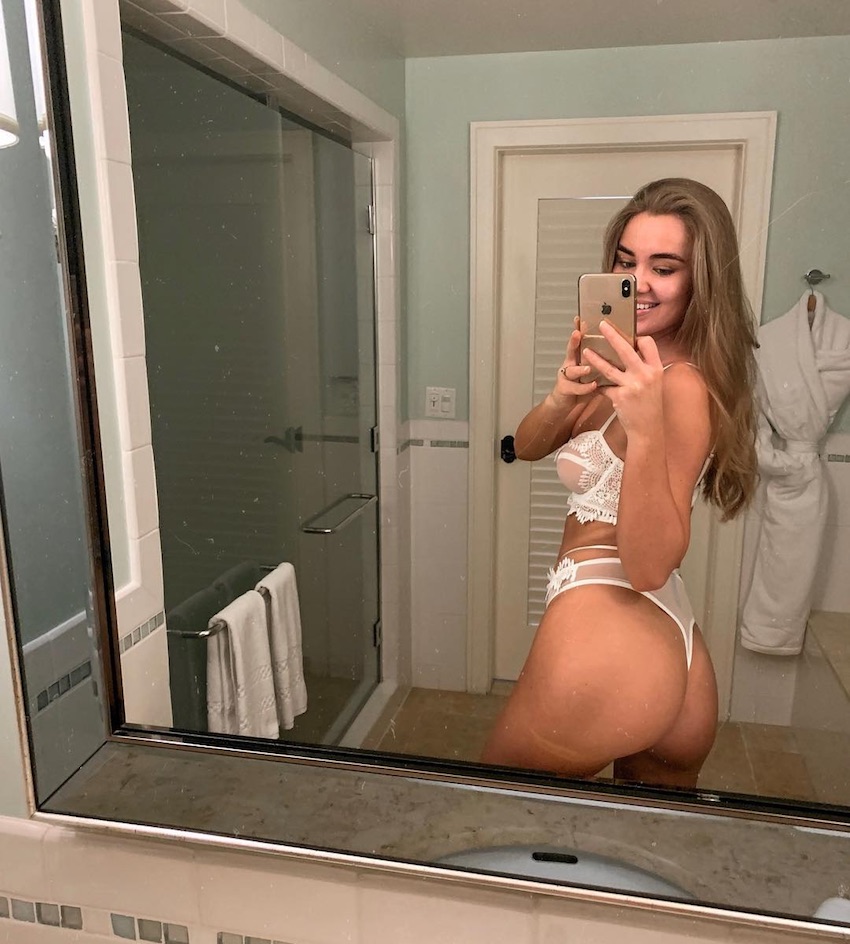 Bear in mind, adorable Elena Zelencova is way more than just a delightful babe who likes to post a ton of selfies to her Instagram profile. According to her LinkedIn profile, Elena is a freelance interior designer, translator and interpreter. Call her a multi-talented chick if you want.
By the way, while she originally hails from Moldova, Elena currently lives in Los Angeles, California. Why she moved, we do not know, but that is not really the main purpose why we are here today, writing and mentioning Elena.
For your information, Elena also has a cat called Bufi and a boyfriend. Other than that, to be honest, that is pretty much all I know about Elena Zelencova.
As far as Elena's body goes, her butt is nicely rounded and her boobs are pretty big as well. I bet they are natural, right? We should also mention it again that Elena has a million dollar smile, too. Needless to say, I enjoy images of her in lingerie the most. Yeah, I know, you do not even need to say it.
Last but not least, do yourself a favor and go and follow Elena on Instagram; you will surely not regret it.