This week's hottie of the week, Eliza Cummings, has probably the best last name you have ever heard of. It only is not as hot as it is for me if you are already familiar with Eliza. Well, I am not and I think her last name is just phenomenal. Cummings. CUMmings. Perfect.
I do not know where you live but here is cold as fuck. Of course, we need to start a new week with a hot and sexy model who knows how to warm us up. Since the year of 2017 is slowly coming to its end, make sure you dedicate the last two Mondays to the hottest chicks on the planet. Not only Mondays but every minute of every hour of the week. Dudes, only two more weeks and then we start all over again. Today, it is all about the girl with the best surname, Eliza Cummings.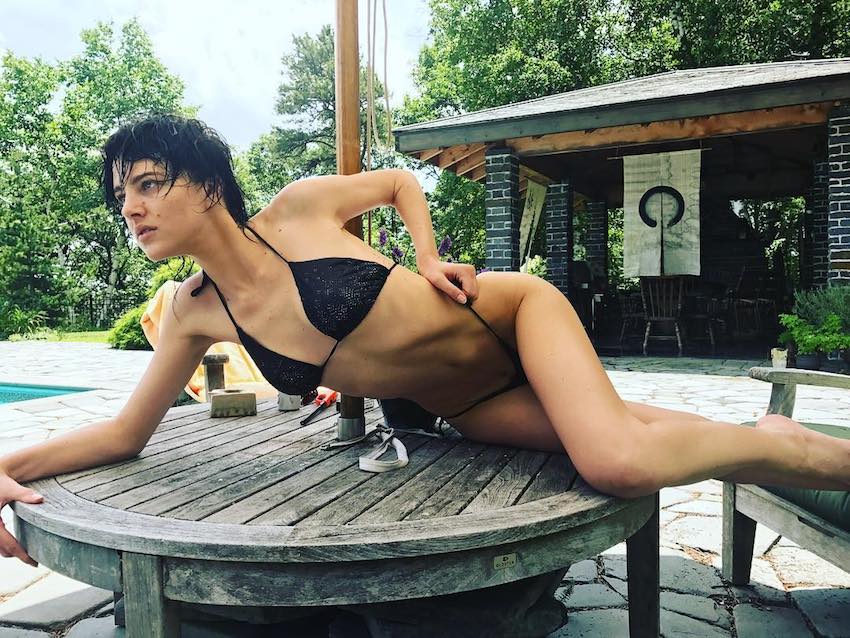 Eliza is an English model who was born on 25 January 1991, in Portsmouth. When she was 15 years of age, Eliza left school due to bullying and began working at Toni & Guy. At this same age, Eliza's modeling began, too, and we all need to thank her mother who brought her to the Select Model Management agency.
In the beginning of her career, Eliza modeled under the name Eliza Presley. Everyone thought she looks like Elvis Presley. Well, she does look a bit like him, don't you think? At least with the short haircut. On the other hand, who would even want to change her last name even if it is into Presley? Cummings is the dopest!
Up until this time, Eliza worked with some of the biggest brands in the world, like Vogue, Calvin Klein, River Island and Top Shop.
But we are not really here to speak about her career, her past, present and future life. We are here solely to enjoy her beauty. And that, my friends, will definitely make you feel good at heart. At least all those pictures of Eliza where she wears barely anything. Sometimes, Eliza Cummings goes naked with a sloth and even does some raunchy stuff.
By the way, make sure you do not miss following Eliza on Instagram and increase the peace.