The most outstanding Elsa Jean BBC experience that you will ever see in your life.
Why?
Well, it is pretty obvious, because it is her first one!
For the most part, everything first-time is a thing to remember. And when it comes to experiencing a big black cock, well, you know a lady will remember it forever.
To the very last detail.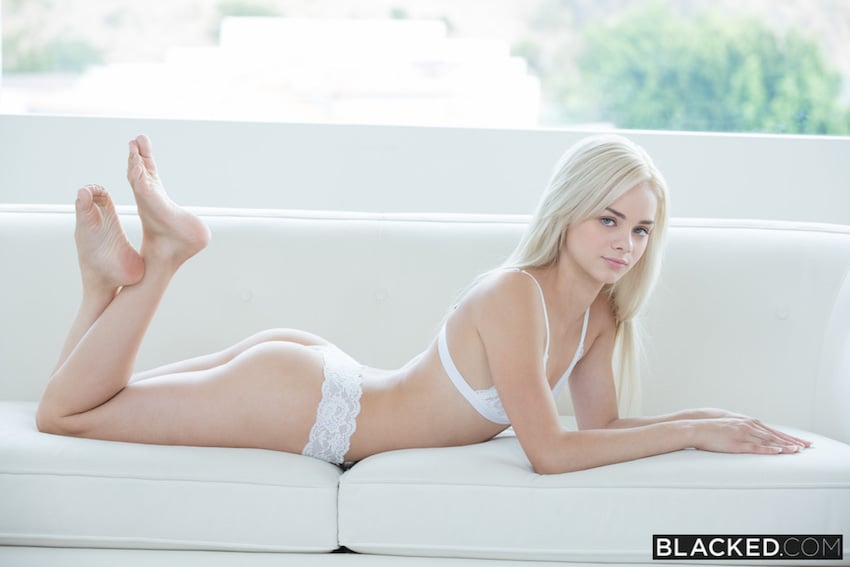 This one weekend, at her best friend's place, the young ladies are deep into studies. However, Elsa's friend finds out that they do not need to do all the work since another schoolmate came across all the answers from last year.
That said, she rushes over to her, leaving Elsa home alone. As it turns out, this hot blonde is not really alone, as Jason, her friend's brother, is home, too.
Ever since Elsa saw Jason for the first time, she has a crush on him. This sexy boy is distracting her every time she sees him. But today is not like any other day. Today, Elsa and Jason are alone, not having anyone to bother them.
Will Elsa take the opportunity to enjoy her very first BBC?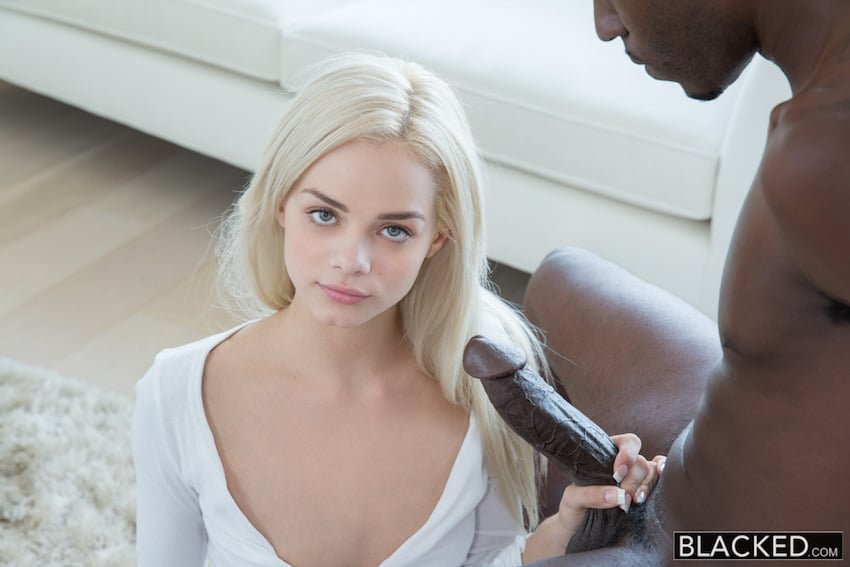 You bet!
As soon as her friend leaves, Elsa Jean goes all in and heads upstairs.
When she opens the door, Elsa finds Jason with his shirt open, lying on his bed, enjoying (porn) videos. Well, his dick is kinda semi-hard, that's why the assumption.
Anyhow, when Jason sees this smoking hot, petite and absolutely adorable creature climb on him, he knows exactly what's going on. In fact, the not-so-shy Elsa whispers him that she wants to fuck him.
And that is precisely what she does.
After a few succulent kisses, Elsa unzips his pants and pulls out his BBC. This is the biggest penis she has seen so far. It is more than obvious that it barely fits her mouth. Still, the courageous Elsa Jean takes the BBC like a pro from the get-go. What a hot blowjob!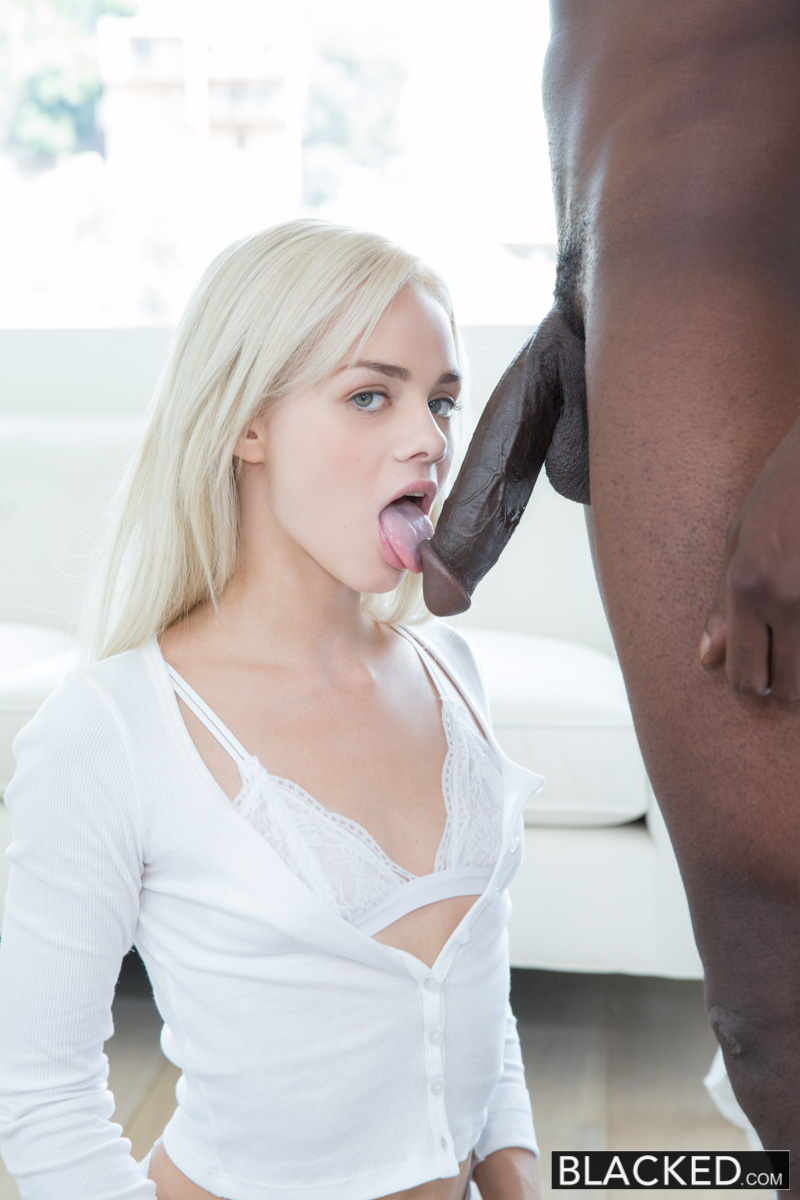 To return the favor, Jason Brown wolfs down on her shaved little pussy and gets Elsa dripping wet. By now, she is more than ready for the first Elsa Jean BBC experience.
How tightly will it fit?
Very tightly.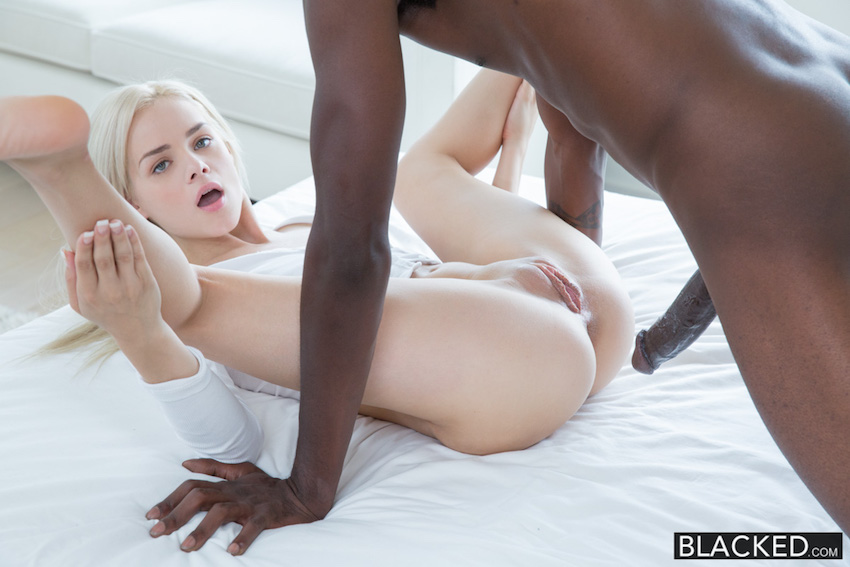 Her juicy pink pussy wraps around that big black cock so tight, Elsa experiences her first climax shortly after. From fucking her from the front to Elsa riding him cowgirl style, there is no stopping for these two right now. And they enjoy it through the roof.
That cock squatting is to die for.
Finally, it's time for her favorite, doggy style sex position. Jason penetrates that little vagina balls deep, giving her all the pleasure she deserves. And when she begins to sense that Jason is about to jizz, Elsa begs him to cum inside of her. That massive load of spunk splashes God knows how deep.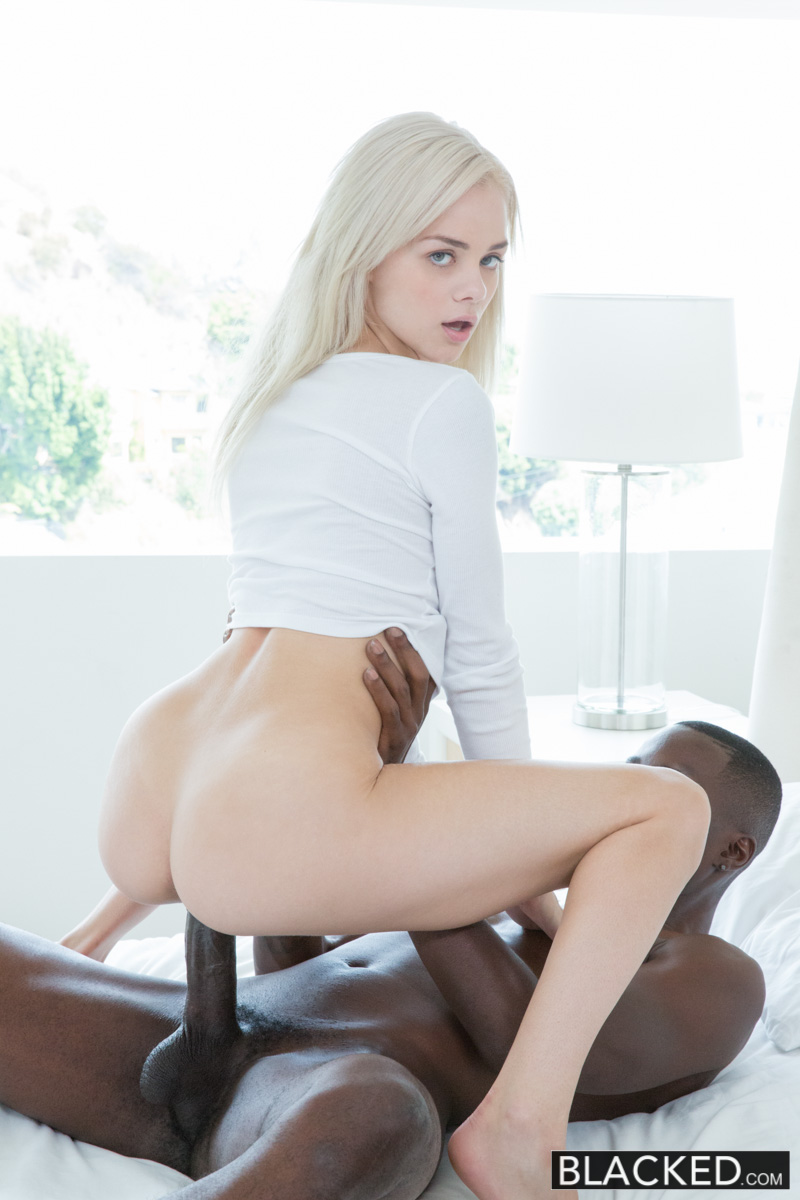 The climaxing Elsa Jean BBC experience is no joke
When he pulls out the enormous machete, Elsa's va-jay-jay is left dripping with cum. Now that was one hell of a fuck that Elsa will remember till the rest of her life.
Oops, did she just missed completing the fifth chapter?