It is obvious right away that Eveline Dellai is out to get fucked. She takes a relaxing swim in the pool, then it is time to find her target. As soon as Christian Clay shows up, Eveline goes to work. She shakes her tight little ass in front of him with a sexy dance. Just to make sure he is getting the idea, Eveline shoves her cheeks into his crotch. It is all the convincing he needs and Christian brings out a bottle of champagne to loosen them both up. Once the clothes come off, all bets are off.
Are you ready?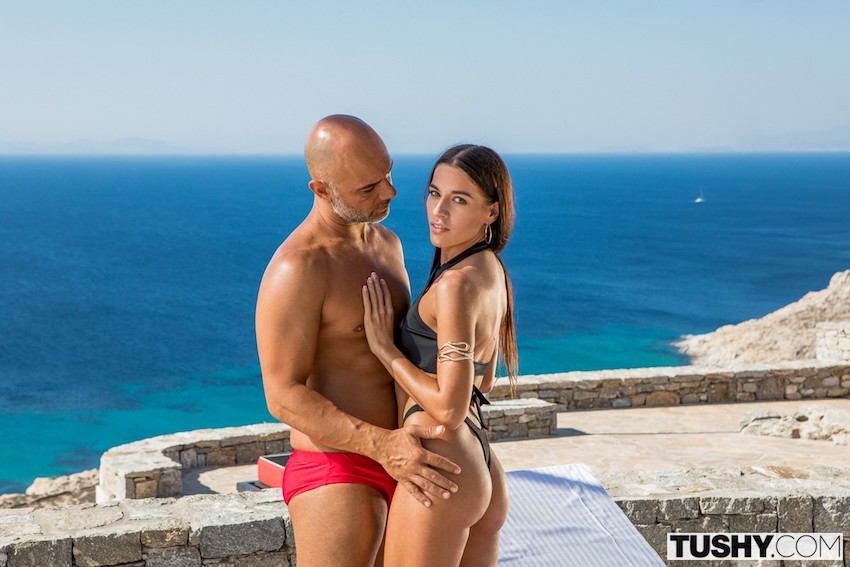 Dellai's hot body and tiny little tits are on point and enough to make his cock shoot to attention. That's when she reaches down and pulls it out of his underwear. It is exactly what Eveline Dellai is after and she is not going to let it pass her by. She gets right down on her knees with a smile and tries to suck the thick thing into her mouth.
Luckily for her, Christian has a way to sweeten the deal.
He pours the champagne all over his throbbing meat stick first. Excitedly, Eveline swallows what she can and goes about licking the booze off of his shaft.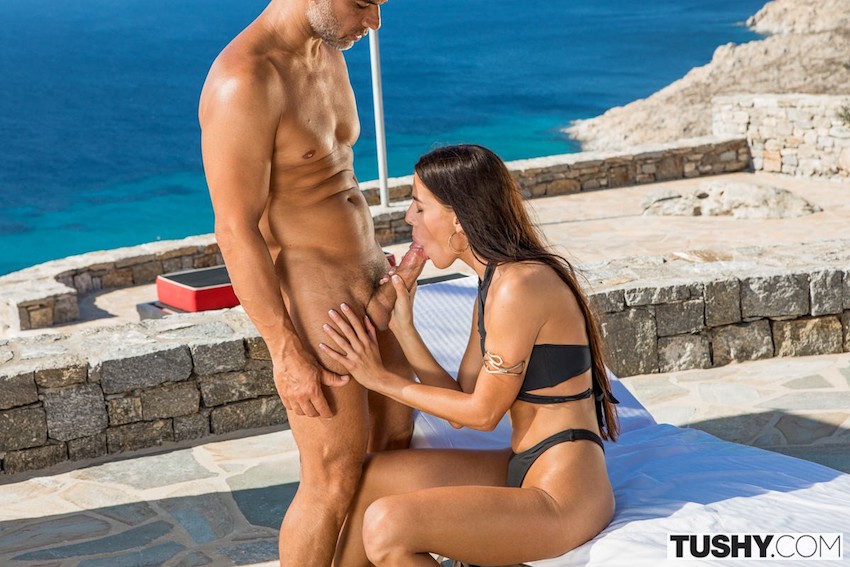 A few good sucks and he works at peeling her clothes off while she works on his machete. Once her body is free, Christian finds a place to lie down with Eveline Dellai right on top of him. She may be horny and dripping in juice, but he's thick. She has to work to fit him inside her tight little pussy. Her eyes close and she focuses on the task at hand. Her hips sway and his cock thrusts itself deep into her love hole. This is what she needed, but Eveline is about to learn that he has something else in mind.
Christian holds her still and reaches down to give her the surprise of a lifetime. His cock slips out of her hole, drenched and lubed up in her love juice.
A little repositioning and Eveline Dellai is exactly where he wants her. He shoves his hips forward and guides his dick right into her perfect little asshole. It's almost impossibly tight and takes a lot of coaxing to slide inside.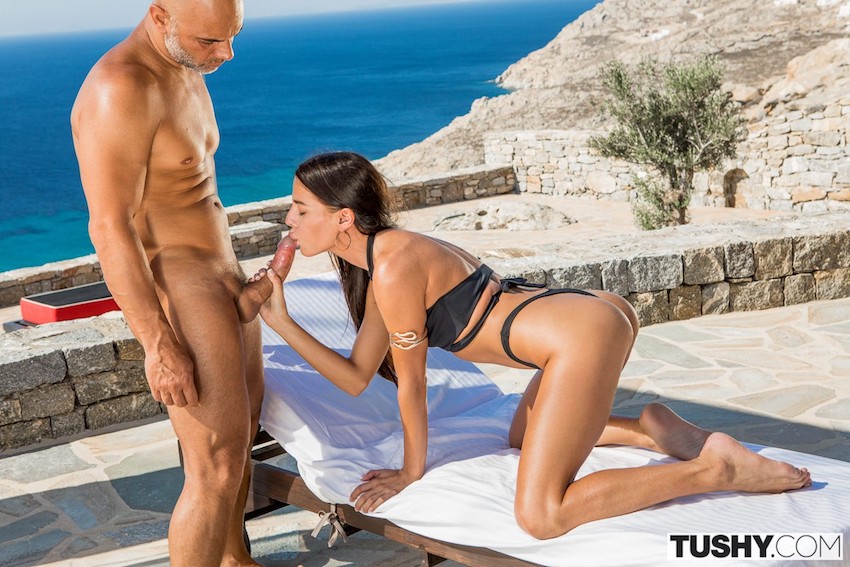 All she can do is grit her teeth and let it all happen. Eveline is the one who started it, after all.
It finally forces its way in, inch by single inch. Her lonely pussy can feel the pressure coming from above as he rams his cock home. Eveline's tight back door starts to loosen up and he lifts her with his arms to get in as deep as he can.
The virginal, taboo hole accepts all of him and her entire body gets him ready to explode.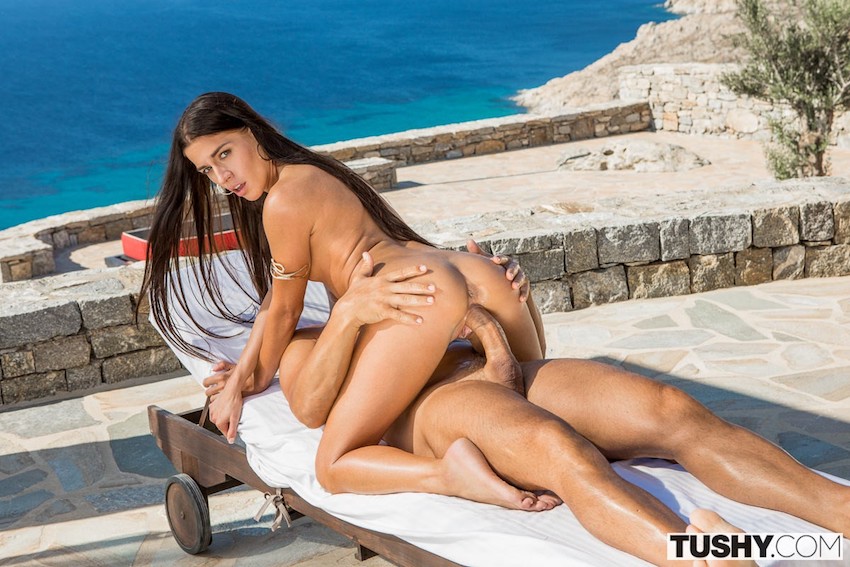 Christian jackhammers into her until he's just about to fill Eveline with his hot love sauce, but he stops himself. There's no sense in wasting good protein. His cock finds its way to her mouth and Eveline Dellai dutifully opens wide to swallow every last drop.
::
If you are wanting more of these fine anal sex videos, you better check out our collection of TUSHY videos.