The world of ginger pornstars might not be the largest, but those who are in the adult industry are out of this world. While we know how much you secretly like ginger-haired and redhead adult actresses in general, we compiled a list of the best performers.
The horny, raunchy and full of sex appeal women are always down for some kinky fun. Some of them like to do some really wild and wicked things while other ginger pornstars enjoy doing solo and girl-girl sex scenes the most. We like them all, and we have them here for you to enjoy, too. Even if you just started experiencing pornographic content and you might not be too familiar with all the names, this is a great way for you to start.
To be entirely honest with you, it was not the easiest, coming up with the best in the genre. Of course, I do not know all these ladies off the top of my head. I needed to quickly search the web to find them.
Sure, I might know a ton about porn, but I am no IAFD!
Anyhow, some porn fans like this and the other Smut enthusiasts like that, but there are the third ones who like just about everything. The latter are few and far between. Why I am even speaking about this? When it comes to adult actresses with ginger hair, these are few, too.
By the way, did you ever wondered if natural gingers also have pubic hair of the same color? I am a lucky person and got a chance to see it myself once. They, do! Now, you get to see if they do or not, too. And if their bushes are of different color, you probably already know what that means.
Anyhow, it's time to enjoy the ladies.
The hottest and sexiest ginger pornstars
Ariel Piper Fawn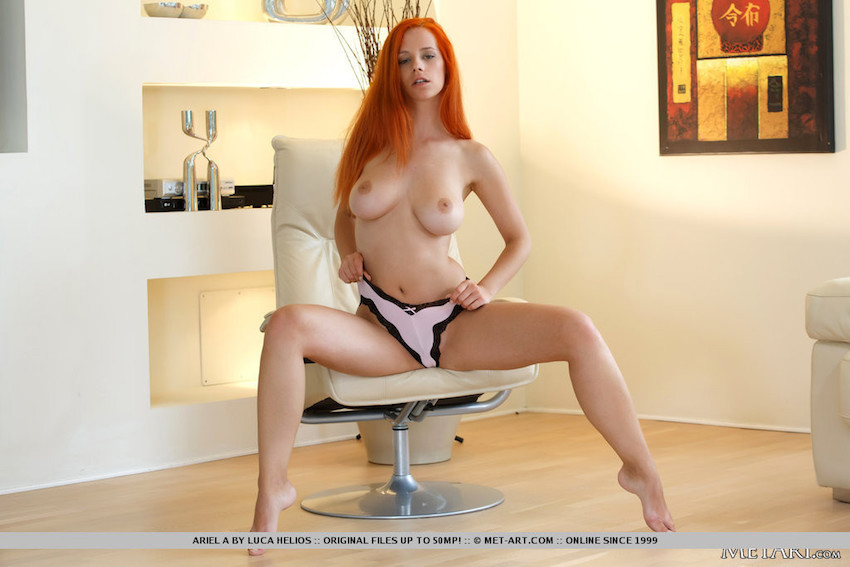 Ariel Piper Fawn is this insanely hot and sexy ginger pornstar who hails from the Czech Republic. She was born on June 25, 1984, who started getting comfortable with nude art modeling at the age of 20. Just a year later, in 2005, Ariel decided to take the plunge and entered the adult entertainment industry. She first went by the name Piper Fawn but later decided to go just with Ariel (yes, she got the name from the Disney animated film). Needless to say, Ariel Piper Fawn skyrocketed in no time at all. That tells you the one and most important thing: Ariel knows how to have sex in front of the camera.
Instagram: instagram.com/realarielpiperfawn/
Twitter: twitter.com/arielpiperfawn
Siri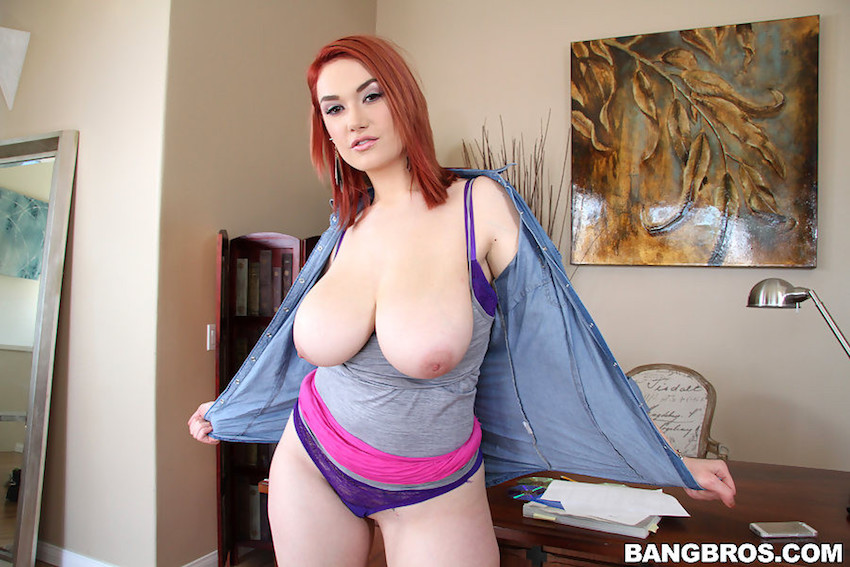 Before we even say anything, we better clear one thing first: Siri is real wifey material. That curvaceous body is jaw-dropping, from boobs to ass, Siri is a hell of a ginger pornstar. She was born on June 20, 1988, started doing porn ever since she was 19. Yes, Siri is in the game for quite some time now, only going stronger and better. Siri is actually Scandinavian by blood, however, she was born and raised in Minneapolis, Minnesota. She sure does know how to please a man right with her all-natural body physique, driving him crazy without even needing to go fully nude. But Siri sure does look the best with a cook either in her mouth or deep inside her pussy.
Instagram: instagram.com/therealsiri.ps/
Twitter: twitter.com/therealsirips
Lenina Crown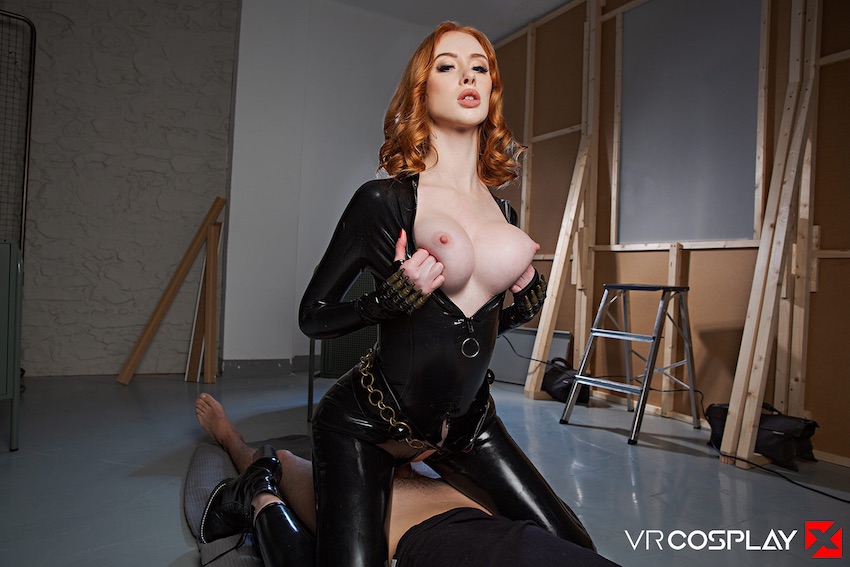 Lenina Crown is a natural ginger pornstar who does not happen to have the body all-natural. She hails from Millington, UK, and was born on September 18, 1995. Lovely Lenina has this glamorous look to her that screams with, "I am a real slut!" Needless to say, Lenina Crown likes stuff that others seem to try and distance themselves from doing. In other words, Lenina is all about the forbidden, the type of porn content that gets your eyes as big as saucers. However, whatever she does, Lenina Crown does it with epic style, making sure you enjoy her to the fullest.
Instagram: instagram.com/ms.leninacrowne/
Twitter: twitter.com/xleninacrowne
Jayden Cole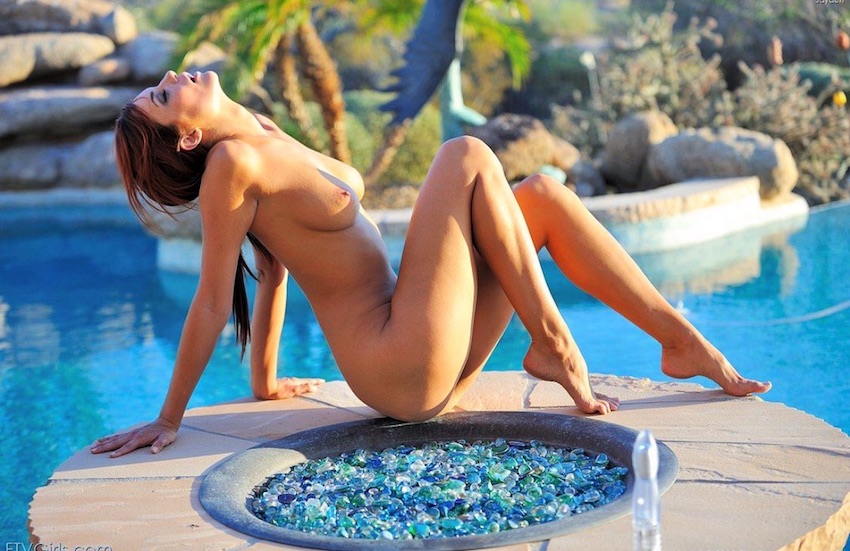 Jayden Cole is one hell of a ginger hottie that will blow you away with all and every scene that she produces. Guess where the somewhat exotic looks come from? Jayden is part Lebanese and part Irish. Moreover, she was born in Huntington Beach, California, on October 9, 1985. That fantastic and all-natural frame gets the juices flowing right from the get-go. Whether Jayden is wearing clothes or fully naked, she knows damn well how to seduce everyone. You will find Jayden Cole perform in some of the steamiest lesbian sex scenes that you should not miss checking out. Get involved now and make a difference.
Instagram: instagram.com/missjaydencole/
Twitter: twitter.com/jaydencole
Lacy Lennon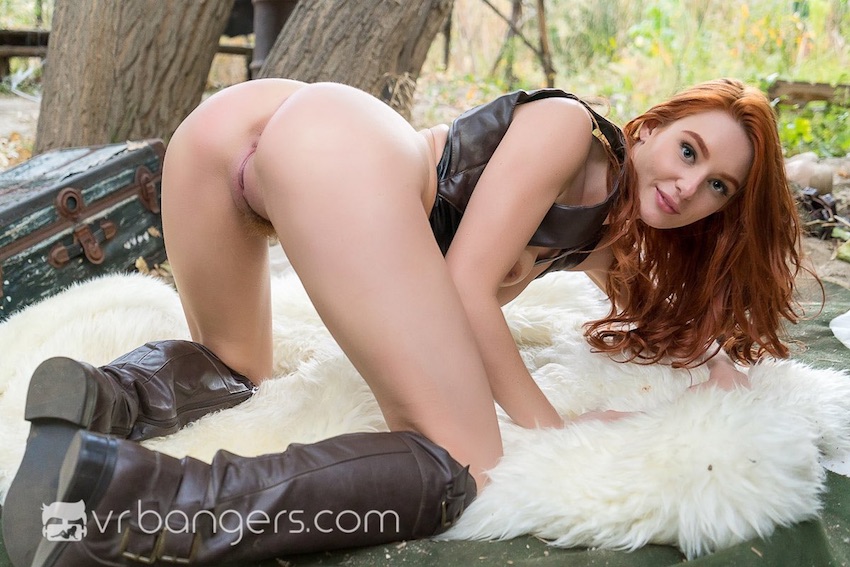 If you are looking for the hottest ginger pornstars, you, most certainly, should not miss Lacy Lennon. This babe is to die for and you know it just by checking her out on the image above. Young Lacy was born on January 23, 1997, in North Carolina. Fun fact, she went to school to study opera; however, she later discovered her real talent, which is having sex in front of the camera. Big cocks, juicy pussies, yes, that's what truly turns Lacy on. Once you see her, you will notice the glamorous look that Lacy Lennon sports. But things go into an entirely different direction once she climbs on a thick cock and rides it like it would be the last thing she does in her life.
Instagram: instagram.com/misslacylennon/
Twitter: twitter.com/misslacylennon
Alexxa Vice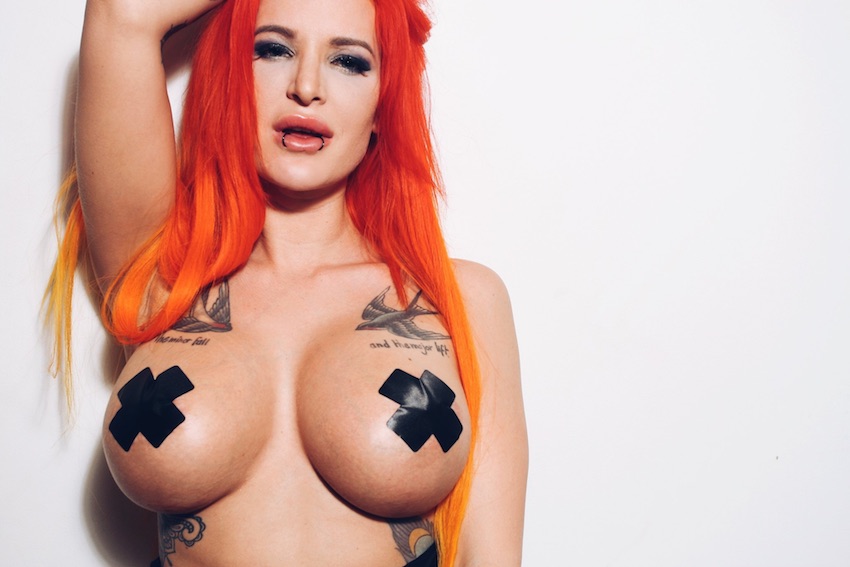 For all the daring ones out there, Alexxa Vice is the one lady that will get you wild and wicked. With her tattooed and pierced body, big boobs and an incredible ass, this UK slut gives you all and everything you would expect from an alt ginger porn superstar. You better not miss any of her ridiculously hot XXX scenes, as they are all a must-see. Whether it is the first ever porn scene Alexxa shot or the most recent one, she never disappoints. In short, Alexxa is a pack of supreme assets and talents that will take your breath away.
Instagram: instagram.com/alexxa_vice_irl_/
Twitter: twitter.com/alexxavice
Maitland Ward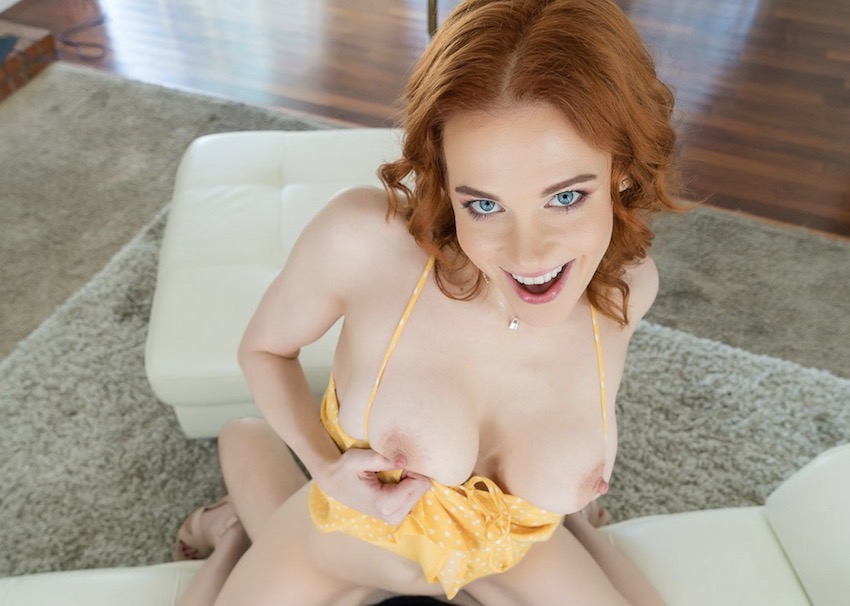 Maitland Ward is no ordinary pornstar with ginger hair. In fact, she was once a popular blogger and a mainstream actress. Eventually, her horny personality made Maitland start to produce her own adult content before she took the plunge and went all-in. Nowadays, Maitland is turning heads both in the mainstream world and the adult entertainment industry. Moreover, Maitland Ward is also pretty tall for a pornstar, standing at 5'11"; however, that only emphasizes her sexiness and large, fake boobs. If you are a Maitland first-timer, you better do yourself a favor and enjoy yourself in some of her sexy fuck action that will blow you away.
Instagram: instagram.com/maitlandward/
Twitter: twitter.com/maitlandward
Jennifer Keelings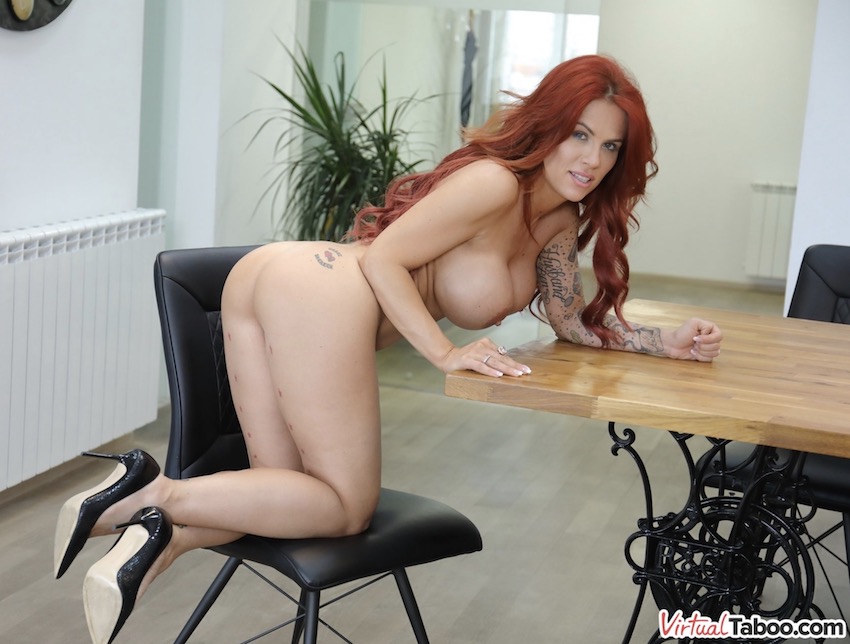 A Scottish lady, Jennifer Keelings, is all about fun and sex. This tattooed babe started as a stripper soon after turning eighteen. Later, she appeared on live TV and, finally, went to the US to attend AVN Awards. From then on, all the rest was history. Jennifer got hooked on the idea of becoming part of the porn business. She decided to do whatever it takes to enter the Smut business. First, she worked as a professional makeup artist but later decided to try herself in front of the camera, too. What to say, Jennifer is a ginger pornstar who knows darn well what makes men (and women) go crazy.
Instagram: instagram.com/jenniferkeellingsmakeup/
Twitter: twitter.com/jennkeellings
Molly Stewart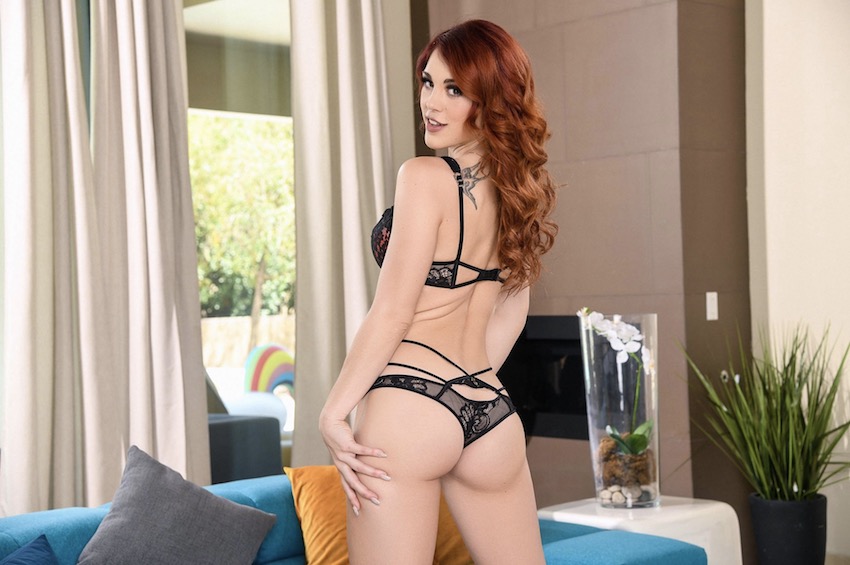 Molly Stewart was born on November 5, 1991, without knowing that she will ever fuck for money. However, when she was growing older, she was getting hornier and hornier. She might be of geeky personality, however, her passion for massaging her clit and getting a dildo deep inside her pussy made her start shooting kinky videos. From solo masturbation scenes to outstanding lesbian sex sessions, Molly Stewart does it all and then some. You are doing something wrong if you are not already checking out this ginger pornstar in action, experiencing a volcanic orgasm in front of the lens for you.
Instagram: instagram.com/thisredheadissfw/
Twitter: twitter.com/callmemissmolly
Ella Hughes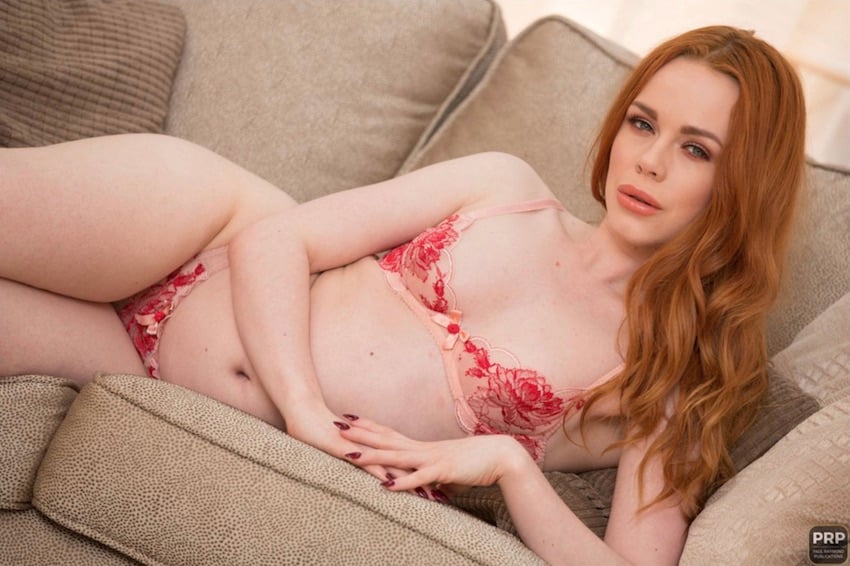 Ella Hughes is a young British hottie who knows how to play with herself, with big dicks and wet pussies in front of the lens. She was born on June 12, 1995, in Southampton, and she screams with elegance and glamour. This ginger pornstar gets the juices going with nothing but a deep look straight into your eyes. However, watch Ella Hughes undress and you will feel on top of the world. This lady got herself into the adult entertainment industry in 2014, after doing a variety of different types of modeling. It seems like posing for the camera started to bore her, so Ella decided to go all in and replace posing for fucking. And that was a spectacular decision Ella made!
Instagram: instagram.com/hughesthatgurl/
Twitter: twitter.com/ellahughesxxx
Penny Pax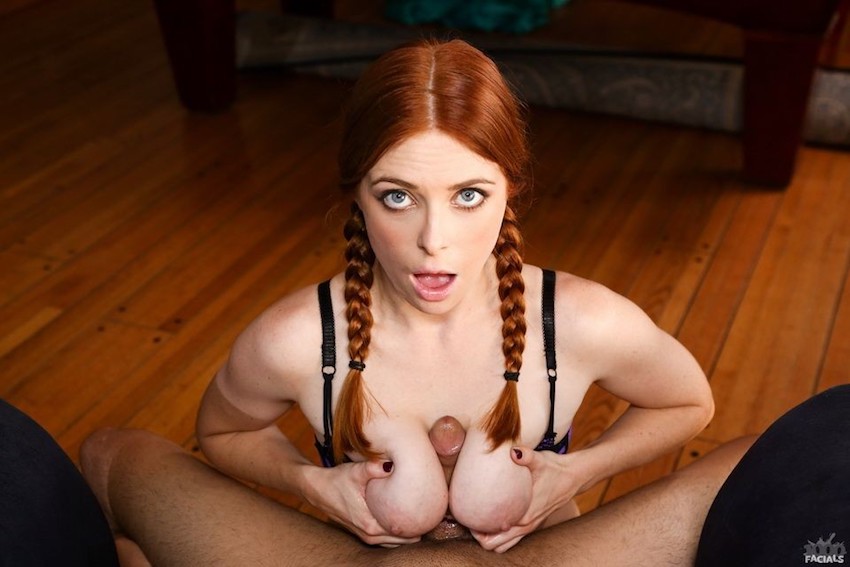 Penny Pax is a sweet looking ginger porn star. Born in Miami, she worked for several years as a lifeguard before she started working in adult films. Penny starred in The Submission of Emma Marx (2013), which is kind of based on Fifty Shades of Grey, for which she was nominated for several awards and won the Best Actress Feature Award from XCritic. Penny has starred in other films since then and has caught the attention of critics and horny fanboys alike. She is a fan favorite because of her sweet and girl next door look, which makes her scenes look so much hotter.
Twitter: twitter.com/pennypax
Lauren Phillips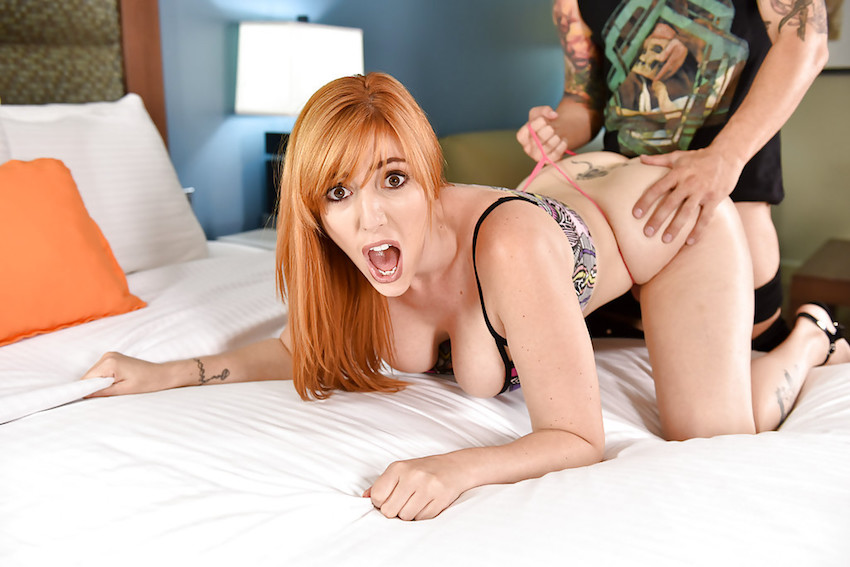 Lauren Phillips is not your typical pornstar. With her tall stature, she looks like a sex goddess come to life. Lauren is very athletic, something that is not surprising because she used to be a professional dancer. That also means that Lauren is quite flexible, which is actually perfect when she has to do scenes where she would be bending or stretching out her legs for most of the time. Not something you see on a daily basis. Starting out as a camgirl, Lauren quickly became famous that she was given opportunities to do adult films. All the time that Phillips spent training as a dancer is paying off as she can perform splits during porn scenes.
Instagram: instagram.com/laurenfillsup/
Twitter: twitter.com/laurenfillsup
Janet Mason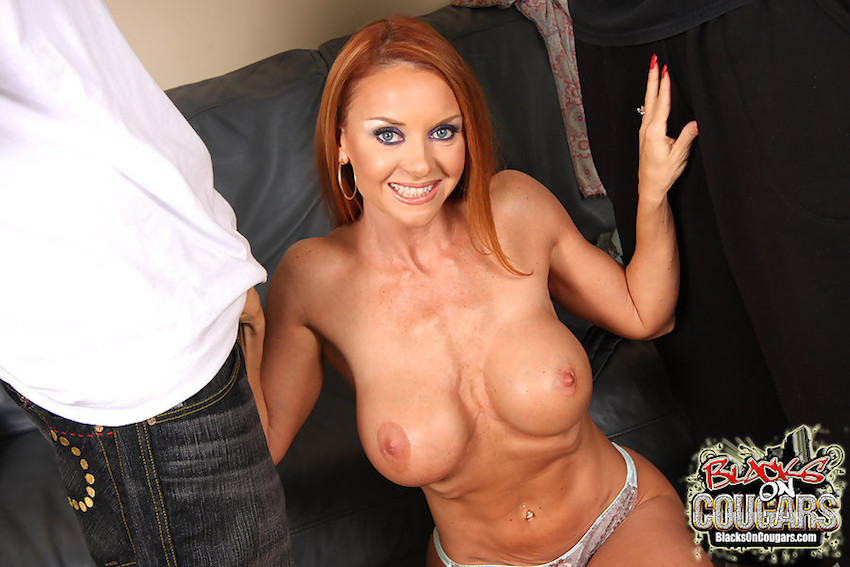 Janet Mason has a claim to the title of the original redhead MILF on the internet. She has been online since 1998 and she's as hot as ever. Janet also has an edge over the other ginger pornstars out there and it is the fact that Janet is a real-life swinger. That means after a hard and long day of working on the set, she gets to come to her hubby and they will probably do some hard fucking. With other folks, of course. That makes her scenes so much hotter to her fans. She and her husband have been running her personal website for 20 years now! Can you imagine? Another huge reason why Janet is so popular is because she has a pair of amazing 32DD titties.
Twitter: twitter.com/janetmasonxxx
Dani Jensen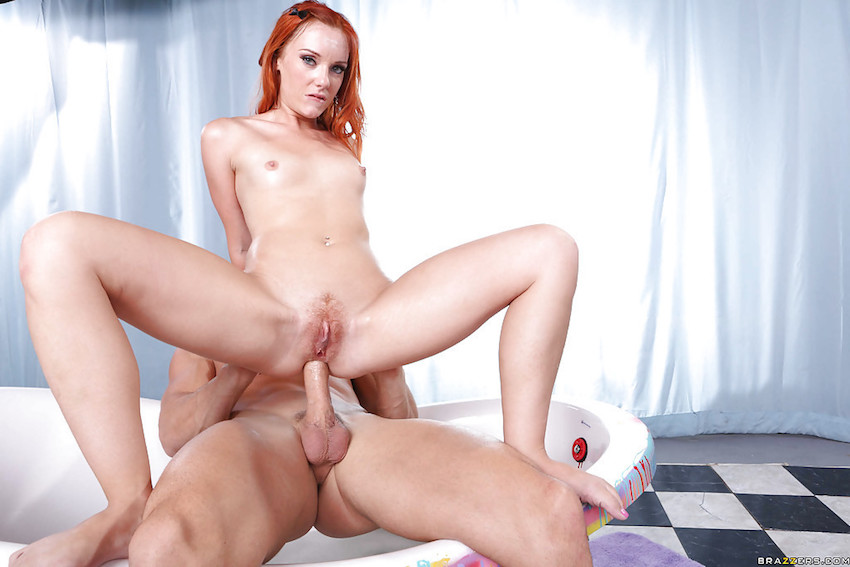 Does the carpet match with the drapes? That's one of the most common questions that a redhead has to face. As one of the top ginger pornstars today, Dani Jensen has been answering that question on behalf of all her natural redheaded sisters out there. You can see that her pubes are really the same color as her hair when she's doing her scenes. Dani started out as a stripper in California before transitioning to the adult film industry. Her worked has evolved into more refined and raunchier stuff. Dani took a hiatus from making porn back in 2014 to get an associate degree but now that she is back, fans can expect some really hot action from this ginger-haired bombshell.
Twitter: twitter.com/xdanixjensenx
Lilith Lust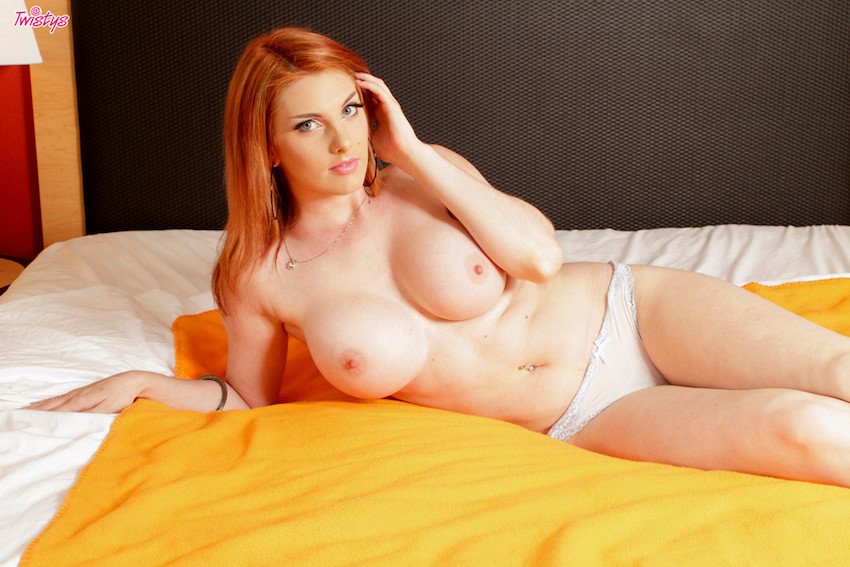 When you see a picture of Lilith Lust all dressed pretty and nice, you get the impression that she's the kind of girl you would be proud to take home to your parents. She's got that sweet girly look. Looks can be deceiving though. Just take a look at Lilith's plump ass and explosive breasts and you know that she's always ready for some action. Ever since she made her first adult movie as an adult performer, Lilith has been turning heads and making dicks hard everywhere. Her Twitter profile now says that she is retired, good thing that we have her past work to jerk… to look back to.
Instagram: instagram.com/lilith_lust2.0/
Twitter: twitter.com/xxxlilithlust
Nikki Rhodes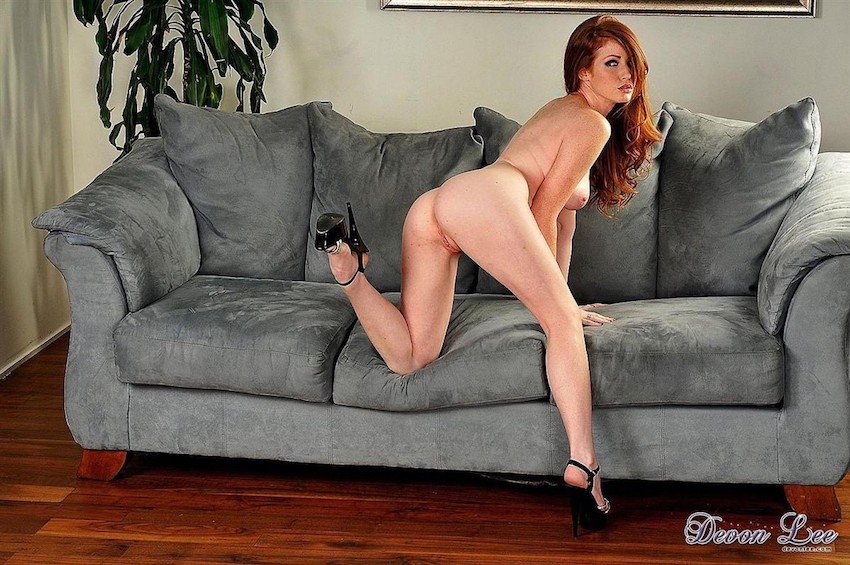 Nikki Rhodes has that magically sweet appeal which makes her really stand out as a ginger girl. Don't let her sweet looks fool you though, Nikki is a real slut and she loves nothing more than having a long thick cock sliding in and out of her creamy pussy with a perfectly trimmed ginger bush. She's a real nympho and in 2009 she took home AVN's Most Outrageous Sex Scene Award. You have to see that one to believe it. When Nikki is not getting her pussy pounded on the set, Nikki spends her time doing some artwork. She is also quite brainy, she even skipped a few years when she was in school.
Twitter: twitter.com/missnikkirhodes
Alex Tanner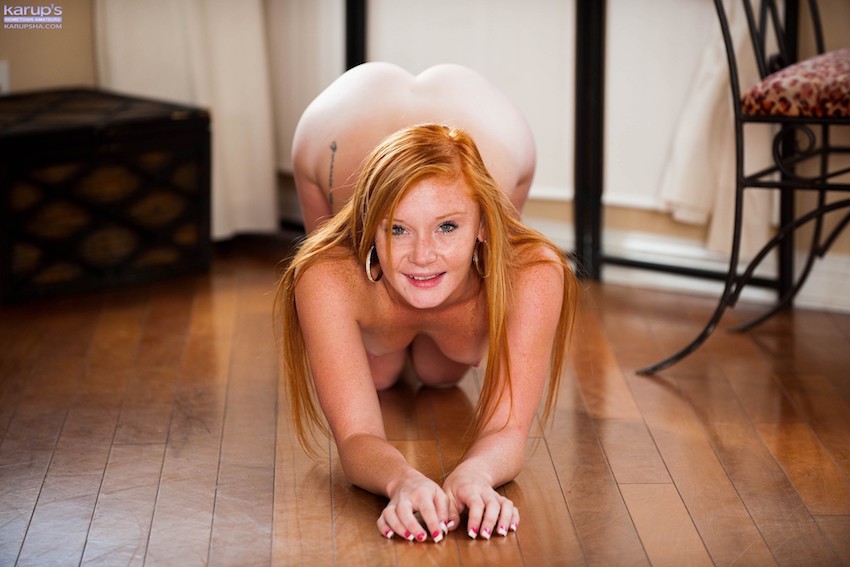 Do you feel like there are not enough ginger pornstars out there? The good news is that there are up and coming starlets like Alex Tanner ready to satisfy your fantasies. If redheaded pornstars are what you are after to get your dick up, then Alex a fresh face to go for. Starting out her adult film career in 2014, Alex is already a veteran in the industry and she shows that with the confident way that she expreses her charisma when she's doing her scenes. But when Alex is not shooting some hot scenes, she loves to party at the beach with her friends. Whether on the set or outside, she loves her share of rough sex.
Twitter: twitter.com/alextannerxxx
Justine Joli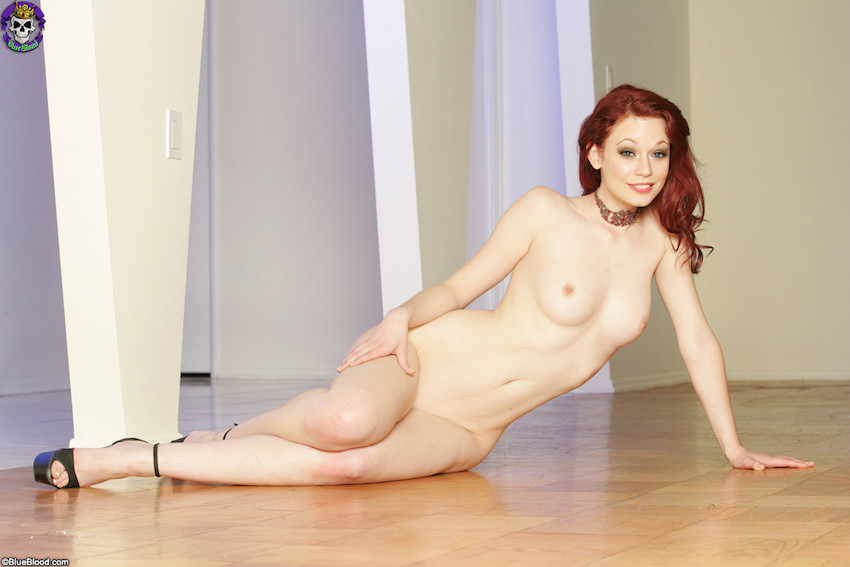 Starting her career by working in men's magazines in the early 2000s, Justine Joli soon became a fan favorite. She appeared on the cover of Hustler and became the Pet of the Month for Penthouse. Justine soon started appearing in adult movies. As a porn performer pornstar, Justine is known for her outstanding girl-girl scenes. She has also appeared solo as a fetish model or in masturbation scenes. In 2015, Justine announced that she is retiring from making adult films, but she has since said that she is making a comeback. On her Twitter profile, Justine said that she's coming back to do some BDSM things. Are you ready?
Twitter: twitter.com/justinejoli
Marie McCray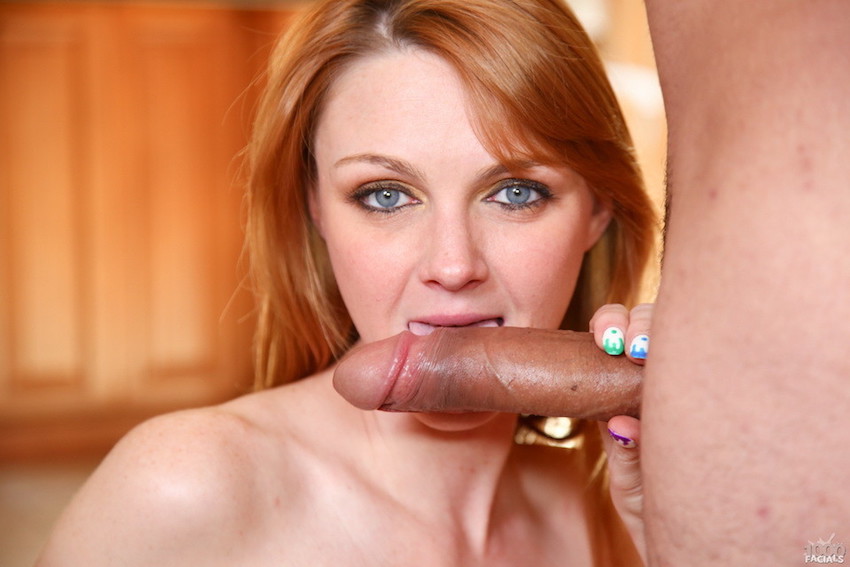 Petite, with a cute tiny mouth and beautiful blue eyes, Marie McCray is a adorable looking and lovely girl. Don't let first impressions fool you because she's one of the naughtiest ginger pornstars out there. As a natural redhead, Marie knows how to excite all ginger fans out there by leaving a small ginger fuzz to accentuate her tight pussy. Marie has natural tight breasts and a tight little ass and her smooth skin is lightly freckled and turns pink while she's being spanked and a long hard cock is sliding in and out of her twat.
Twitter: twitter.com/mariemccrayxxx
Audrey Hollander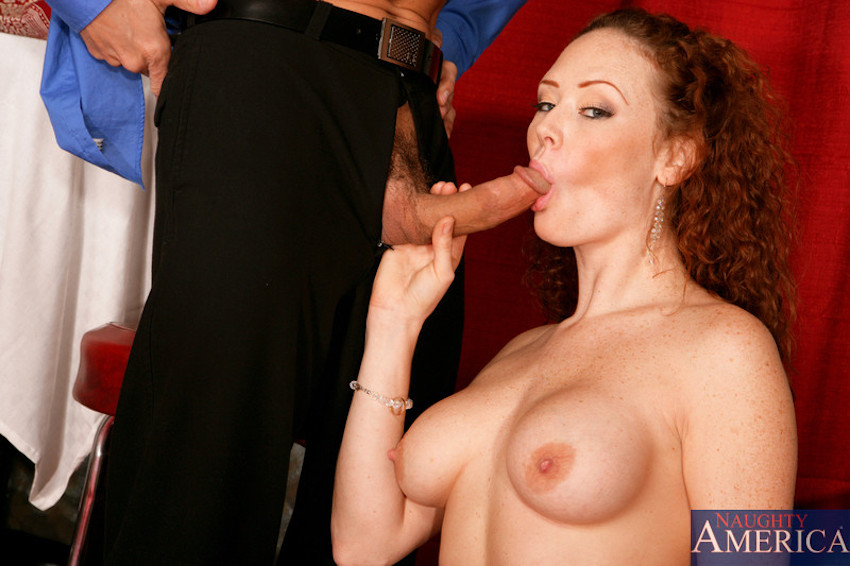 There are few ginger pornstars out there who have the same amount of experience as Audrey Hollander. Born in 1979, this curly redhead has appeared in over 400 productions, starting with her debut in More Dirty Debutantes 268. She's also tried her hand in co-directing with the Otto and Audrey Destroy the World series of adult films. Audrey had also won the Female Performer of the Year Award from AVN in 2006. After a brief leave of absence, she announced her return to full-time performing in 2012. Now, fans get to enjoy more of her sweet juicy vagina in some of the hottest XXX scenes today.
Twitter: twitter.com/realaudreyxxx
Darla Crane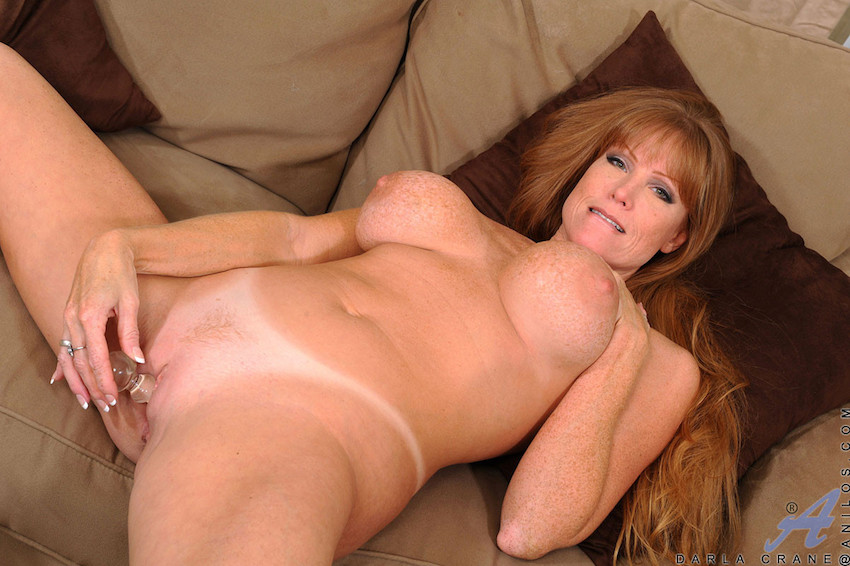 Known as the "The Bettie Page of the 1990s", Darla Crane has been making dicks hard for more than two decades now. She started out by being a softcore bondage model. Thankfully, Darla moved on to making hardcore adult films and is now one of the most iconic ginger pornstars out there. This busty MILF is a bisexual that enjoys her work a great deal and you can see that with every scene that Darla makes. Her pink nipples and slightly freckled light skin prove that she's a natural redhead. Darla has a lot of hobbies but by far, her favorite pastime is being fucked.
Twitter: twitter.com/darla_crane
Krystal Orchid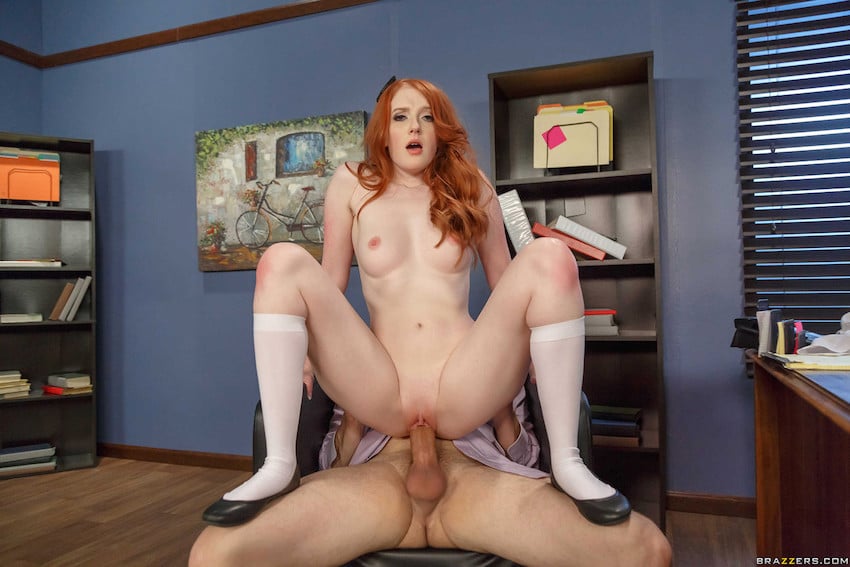 Known as the faerie porn princess, Krystal Orchid is your fantasy come true. She's an innocent looking ginger pornstar who still wears braces. She actually films adult film scenes as part of exploring her own sexuality. That's why you can see the sincere joy and pleasure that Krystal has in each and every scene that she does. Krystal is very active on social media and also does shows on live sex webcam on her website. When she's not being fucked for a scene or playing with her pussy in front of her camera, Krystal spends her time studying and doing some nerdy pursuits.
Twitter: twitter.com/krystalorchid
Bianca Resa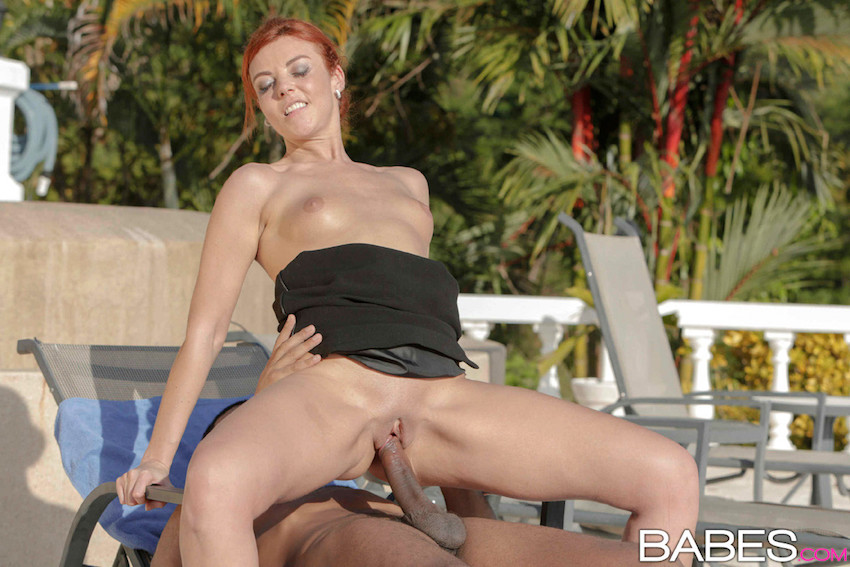 If you like a naughty and nice combination when it comes to your ginger pornstars, then Bianca Resa should get your dick hard right away. This Spanish MILF started out late when it comes to making adult films. She appeared in her first scene when Bianca was 31, but that doesn't take away anything from her. This lovely European is always cheerful and she has a reputation for being fun on the set, especially when she has a fat penis stuffing her tight pussy. Bianca's steamy sex appeal and perky natural boobs have made her a well-liked woman among MILF lovers.
Instagram: instagram.com/biancaresa
Twitter: twitter.com/bianca_resa