Once you see her, your eyes will go as big as saucers. Yes, I am speaking about the one and only, Hilde Osland.
With millions of followers on Instagram, I almost feel ashamed that I stumbled across Hilde just now. Yes, NOW! But some girls become an instant Hottie of the week, and Hilde is no different.
This chick is absolutely to die for.
It seems that everything on her is just perfect. Whether it's boobs, face, belly, legs, ass, eyes, you name it, Hilde is jaw-dropping from head to toe.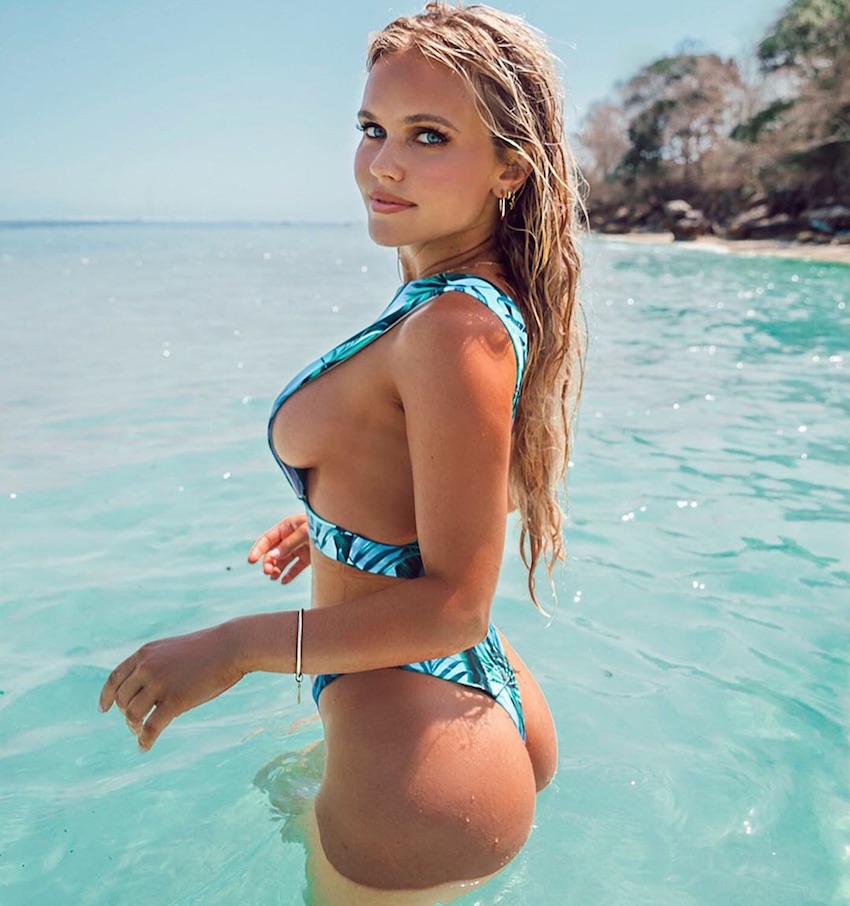 You might be questioning yourself where Hilde Osland is coming from. If you guess that she is Scandinavian, you could not be more right. While Hilde was born in Norway, she later moved to Australia with her parents. I bet it was for the sun!
Moreover, Hilde Osland was born on September 8, 1987, and she stands at 5 feet 3 inches. Her eyes are piercing blue, and her hair blonde – an ideal Norwegian if you will.
For a long time, Hilde wanted to become a professional singer. She even appeared in the sixth season of Idol Norway back in 2011.
Not just that, but you can also see her star in Disney's TV show, As the Bell Rings in 2009. A multi-talented girl, that's who Osland is.
What's more, she keeps on working out on a regular basis, making sure to keep that ridiculously hot body in such amazing shape. Perfect for a bikini.
While Hilde Osland's online popularity is growing bigger and bigger, she is pretty strategically staying silent about her life and anything else related to it. You will never really figure out who she is. However, do we even need all the details? I think with her images, she reveals it more than enough!
Now let's together enjoy this scorching hot blonde babe before you give her a follow on Instagram.