It is that time of the week again when we introduce a new hottie of the week, and this time, it is no other than Holly Murray.
I mean, did you already give her a good look? She totally deserves it. I truly had a hard time pealing my eyes off of her. That body is absolutely spectacular. In short, Holly is to die for. Pretty much everything on her looks hot and sexy and very appealing to the eyes.
I might not have decided yet on her teeth, but that might be just me. I am not even sure yet whether I am a teeth guy or not. One thing is for sure, they sure are snow white!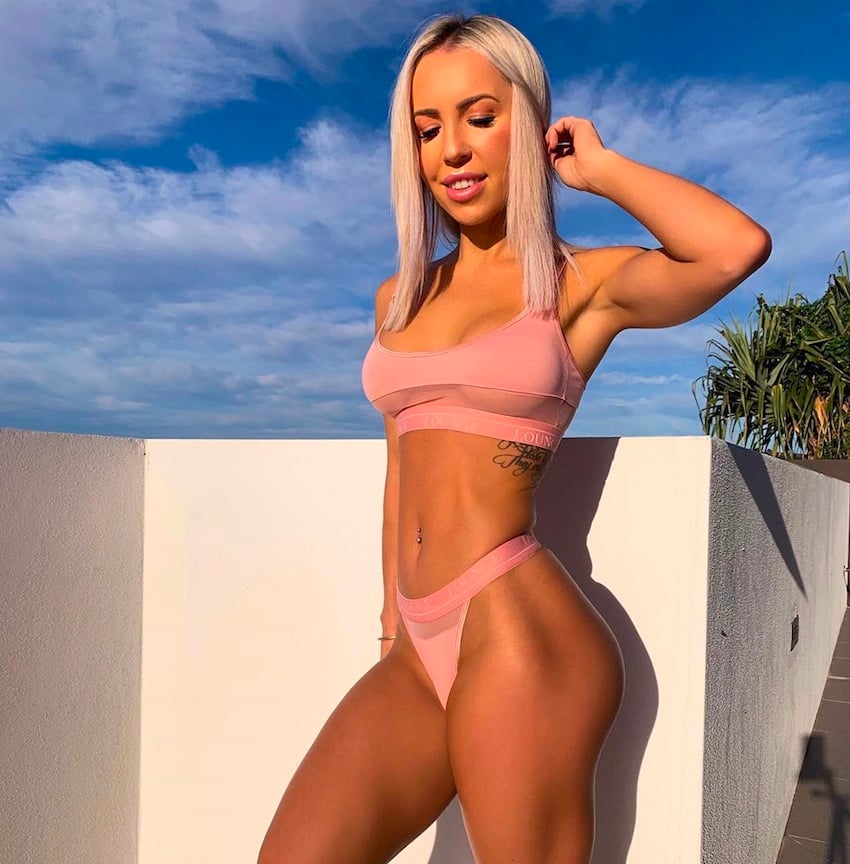 Moreover, Holly Murray hails all the way from down under aka Australia. Needless to say, she is a fitness enthusiast, an Instagram influencer and a model who definitely likes to wear a bikini all the time. In fact, a bikini and tights, that's what's up when it comes to Holly.
Oh boy, does she look gorgeous!
Moreover, I was trying to figure out whether or not those tits are fake, but at the end of the day – WHO CARES?! That is one hell of a body, and you know it.
I must say that I genuinely wish Holly gets her Instagram profile to some extreme numbers. Yes, millions of followers. She deserves it oh so much. With that in mind, make sure you give her a follow.
Not only does seeing the number of followers increasing excite her, but she will excite you regularly, too. Indeed, with all those sexy images that she posts almost daily. But you will enjoy her stories just as well.
Without further ado, let's together enjoy some super sexy pictures of this Aussie and kick off a new week in style.