Eurobabe, Izabela Olejnik, is one hell of a lady who you should definitely meet in your life. Well, there is no need to encounter her in person, as online will do more than enough.
In fact, her Instagram profile is all you need in your life.
This lovely lady is our Hottie of the week, and it is more than obvious why. She is a blonde stunner and that is a fact! Everything on Izabela seems almost too good to be true. Even when she is doing a plank with a goat on her back.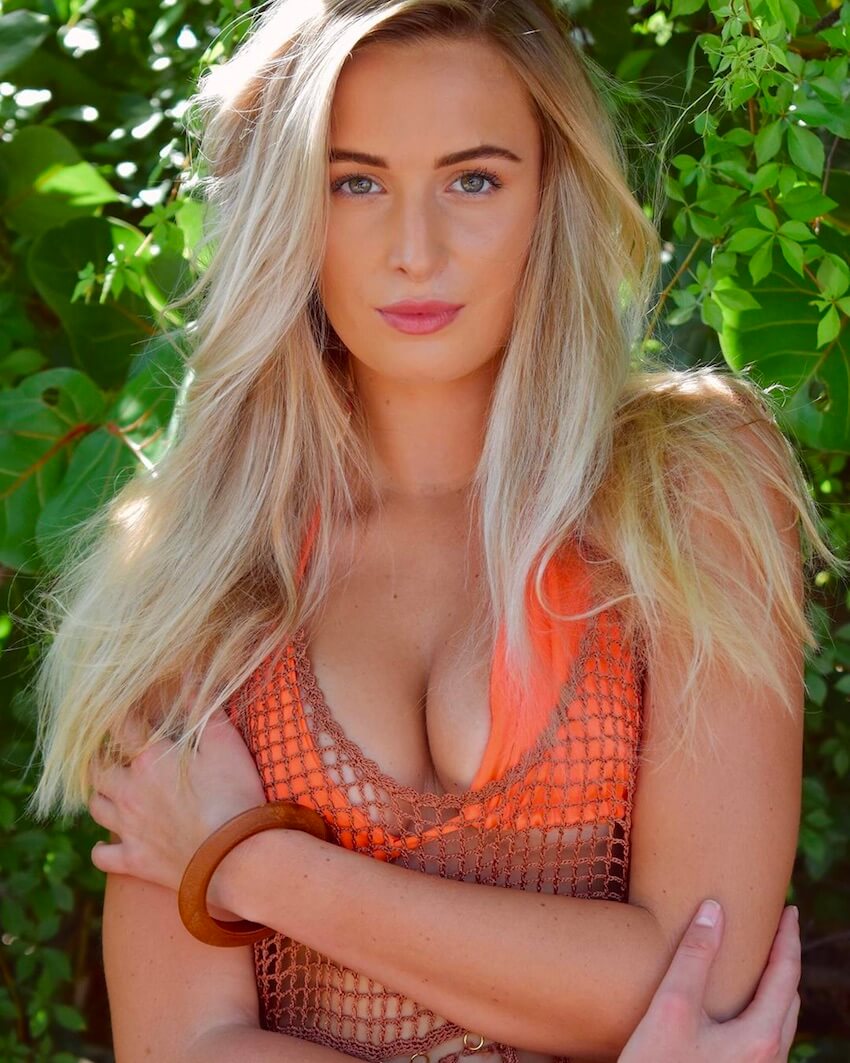 In short, whatever Izabela Olejnik does, she knows how to do it, so the outcome is always a head-turner. Oh, by the way, did you know that Izabela is Polish? Yes, that's where the name comes from and somewhat exotic looks.
However, Izabela is attending the University of Central Florida, becoming a computer scientist. A hot girl doing the IT thing? Sign me in!
What's also super cool about Olejnik is that she does not hold back with her Insta posts. In other words, she likes to show off some naked skin. All the bikini shots that she publishes are jaw-dropping. Boobs, ass, belly, everything is impressive on Izabela Olejnik.
Is she working out? She must be, how else would she have such a spectacular body physique?
Moreover, even though she does not mind to put her sexy frame on display all the time, there is not that much information about Olejnik on the web. In fact, I was unable to find any. Still, that is not really what matters when it comes to our Hottie of the week feature.
Mondays are all about the known and unknown babes from all around the world who are just mind-bending. If you are ready to proceed, just scroll down and enjoy some of Izabela Olejnik's sexiest images from her Instagram account.