What can I say, Asian model, Janis True, sure is one hot chick with tattoos and a very naughty soul, yet sweet. Those boobs, that ass, the mesmerizing dark eyes, everything on Janis is to die for.
Ever since I remember doing the "adult" stuff on the web back in my early teens, I had a thing for Asian girls. I really do not know why, I just find them so crazy sexy. I thought about it several times already but still no luck figuring out why this passion for chicks from Eastern countries.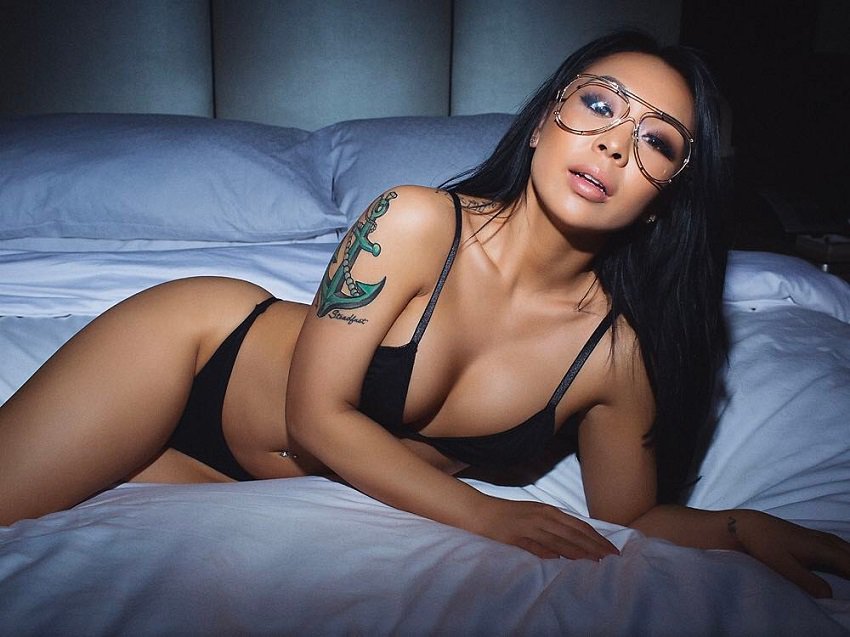 When it comes to Janis, she is of Chinese and Vietnamese descent. An American lady with a great blend of ethnicities. Born on August 4, 1992, Janis True first got asked to join the modeling world at a tattoo studio. This artist, Peter, invited Janis to register for his modeling agency and the rest was history. She jumped in with both feet, and from then on it all went uphill. This hot tattooed babe started doing gigs after gigs and eventually became highly popular amongst fans of the import modeling scene. But to be frank, Janis touched everyone's hearts.
Nowadays, Janis has way more than half a million followers on her Instagram, at the time of writing this, and her fame keeps on growing. The unstoppable Janis True travels the world and lives the dream life. While she absolutely hates negativity and web bullying, now, when famous, the best part of being a model easily outbids the negative. Speaking of which, Janis loves meeting all the fans who helped her get to where she is right now. Without a loyal fan base, no one would probably know about Janis except her closed ones. Hurray for fans!
Guys, here is a big one for you. What Janis looks in a partner is loyalty. Even if you are rich and ugly, you have a chance with Janis. Plus, never try too hard and pretend to be someone who you are not.
Let's end giving you dating tips and rather enjoy Janis True's sexy ass and raunchy pictures. Have you met our hottie of the week yet? Let images do the talking.