Our hottie of the week, Keilah Kang, was born to wear bikini!
Another week has flown by abnormally fast. While I like things going slow, I surely cannot wait to wake up each Monday morning and scour the web to pick a tempting girl for our hottie of the week feature. It might be raining over here, however, with Keilah K. it is always sunny, no matter where in the world you are located and no matter what time of the day it is.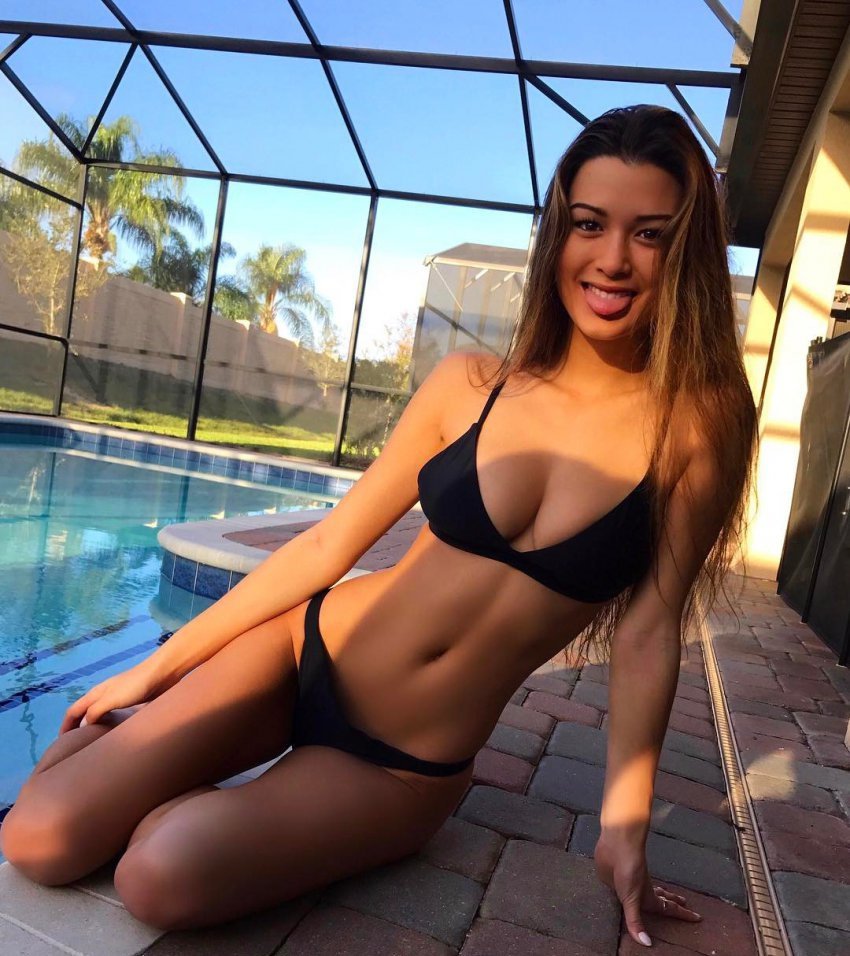 It was just early 2017 when Keilah was at around 200,000 Instagram followers. It is September now, and she is well over 700k. It must be all due to the fact that Keilah Kang sports a ridiculous frame which she built to perfection. What she is doing when not modeling I do not know, but whatever she does, Keilah does it well and efficiently. Or it is all because of the traveling, eating delicious foods, kissing her boyfriend, playing with dogs, swimming and the like. Oh yeah, Keilah also does a ton of modeling for bikini brands.
Busty model, Keilah Kang, hails from Charlotte, North Carolina but it seems she does not spend much time in her home country. Rather enjoying life to the fullest. She is of exotic looks (any Asians in the family?) and her body is well tanned and her ass well rounded. What can I say, a smoking hot woman who you will enjoy examining in depth with each published photo to her huge Insta profile.
If you aren't already, rush following Keilah Kang and check all her selfies, smile faces, side boob shots and thongs wearing butt pics. Notice: Keilah might not be publishing every day but when she does, she hits you with a mind melter. Help her reach that 1 million milestone before Christmas time!