Let's make one thing clear, there is never enough of Kiki Passo. This smoking hot blonde Brazillian model is out of this world. The boobs, the ass, the belly, the smile, the eyes, the lips – everything is hot on Kiki.
Fun fact about me: in early teens, my nickname was Kiki. I was not that proud of it back in the days. Today, yes, this Monday, call me Kiki any day. But if you would like to become my friend, start with rokr.
Anyhow, let's continue with the real Kiki, shall we?
This young chick was born on May 19, 1997, at least that is the date I managed to find on the interwebs. Moreover, I believe she currently resides in Miami, Flordia.
Do you know who her boyfriend is? The one and only, the quarterback at The University of Miami, Tate Martell. The two of them make for a good couple for sure.
For a lady who is only 22-years-old, Kiki Passo will bend your mind. All of her images are jaw-dropping. I especially like side- and bottom-boob shots. These get my juices flowing right away. By the way, would you say those tits are real or fake? Let's open a discussion in the comments section below.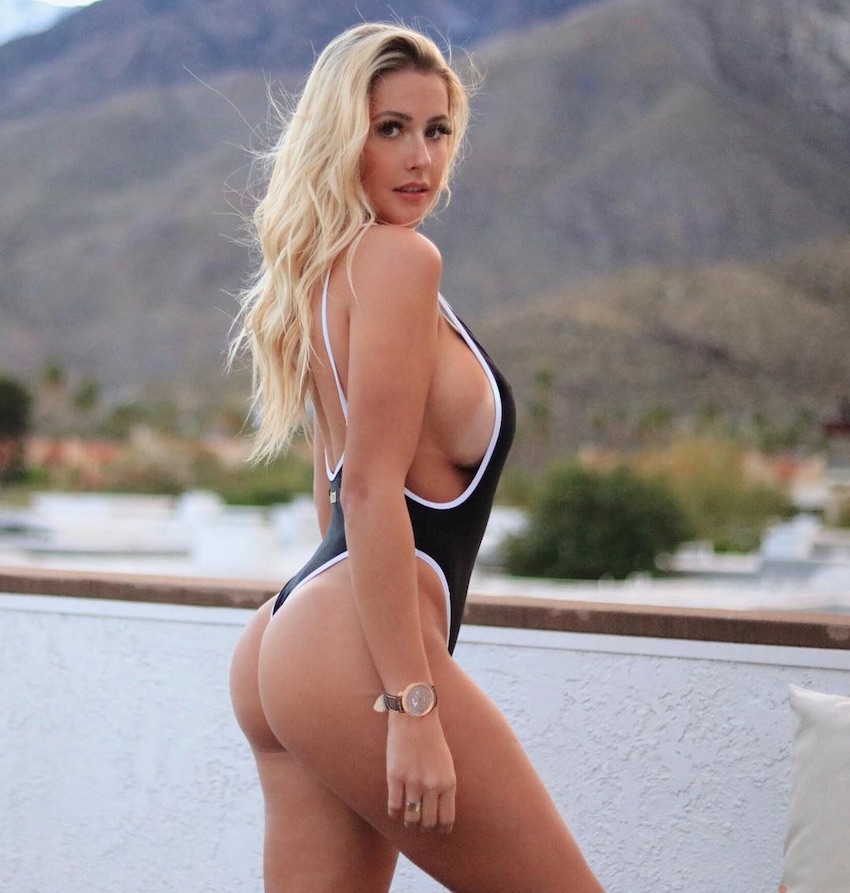 At the time of writing this, Kiki already has well over eight hundred thousand followers on Instagram. Will she reach a million by the end of this year?
You better give her a follow to find out. But more than that, you need to follow Kiki for all the eye-bulging photographies that she posts of herself. There is a ton of bikini heat going on which you definitely do not want to miss.
I truly am lost for words.
I bet it's the big hooters that are the favorite asset of Kiki Passo. However, babe, you should put a lot more shine on that ass, too, it is glorious.