So, you are into buxom pornstars but you just do not know where to find a group of the best and sexiest ones, huh? If that is the case for you, you came to the right place. We hand-collected a list of the most mouthwatering, jaw-dropping and super skilled adult actresses with voluptuous bodies.
On this list, you will find babes with big fake boobs and ladies with huge all-natural tits. Moreover, you will find youngsters and you will find older, more experienced hotties. No doubt, there is something for everyone.
Of course, this is not a complete list of curvy and bosomy pornstars. There are hundreds more out there, enjoying what they do best – fucking. That said, if you have any recommendation, who we should also include on the list, by all means, share her with us in the comments section below.
The sexiest buxom pornstars
Kiara Edwards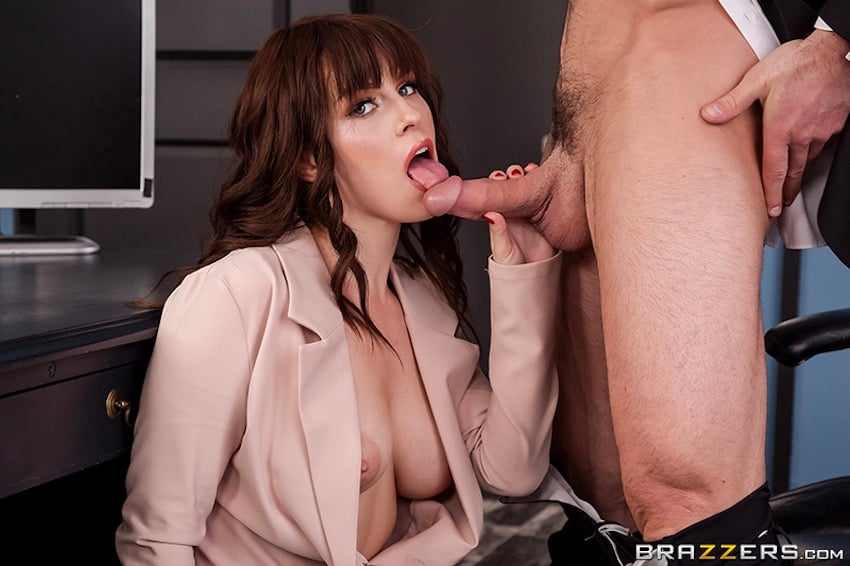 Kiara Edwards is an all-natural buxom pornstar with a pair of 32D breasts who enjoys everything sex. She likes it rough and she likes it romantic – everything works well for as long as she reaches at least one climax. Kiara hails from Australia and was born on June 3, 1994. In case you have not yet seen an XXX scene featuring Kiara, you better do yourself a favor and watch it immediately. The way how she pleases a throbbing shaft orally or with her juicy pussy gets you excited in an instant. Let Kiara Edwards take you on an epic adventure that will help you forget everything, only focus on what feels good.
Instagram: instagram.com/kiaraedwardsxx/
Twitter: twitter.com/kiaraedwardsxo
Serena Santos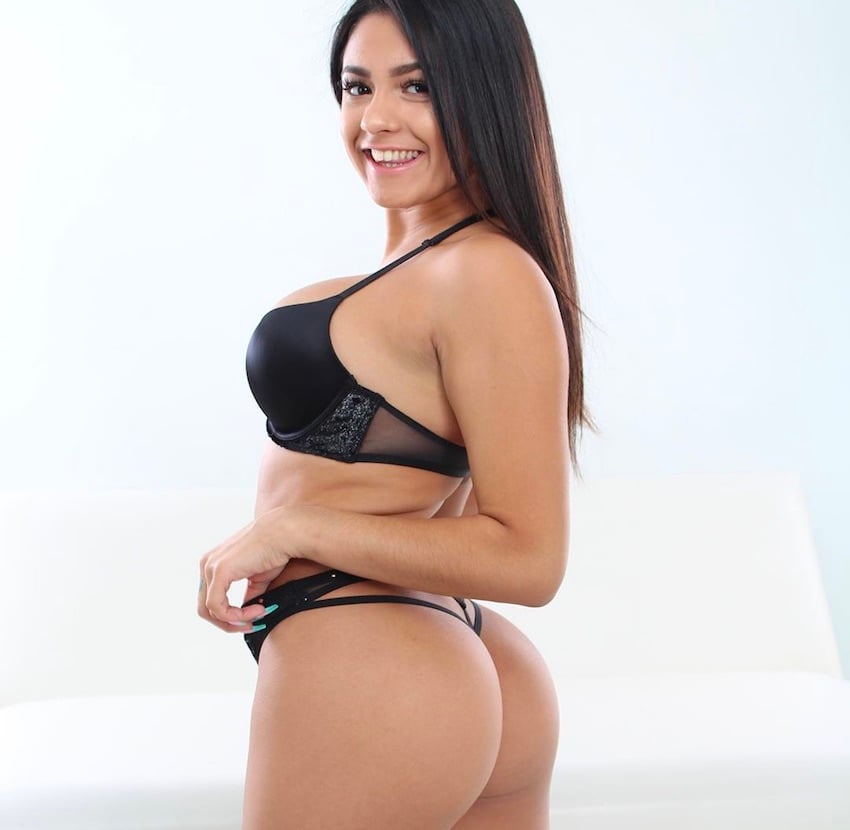 Serena Santos is a hot Latina goddess who knocks your socks off with all her porn scenes and movies. She might be relatively new to the adult entertainment industry, but already making big moves. Serena Santos comes from Miami Beach, Florida, where she turns everyone's head with her beautiful 34D hooters. This buxom pornstar is ready to fuck women and men alike. When it comes to having sex in front of the camera, there are no real limits for Serena. She is down to do wicked stuff just to fulfill her loyal fans' perverted desires. Experience her first-hand by enjoying a video or two of Serena and she will take care of the rest.
Instagram: instagram.com/officialserenasantos/
LaSirena69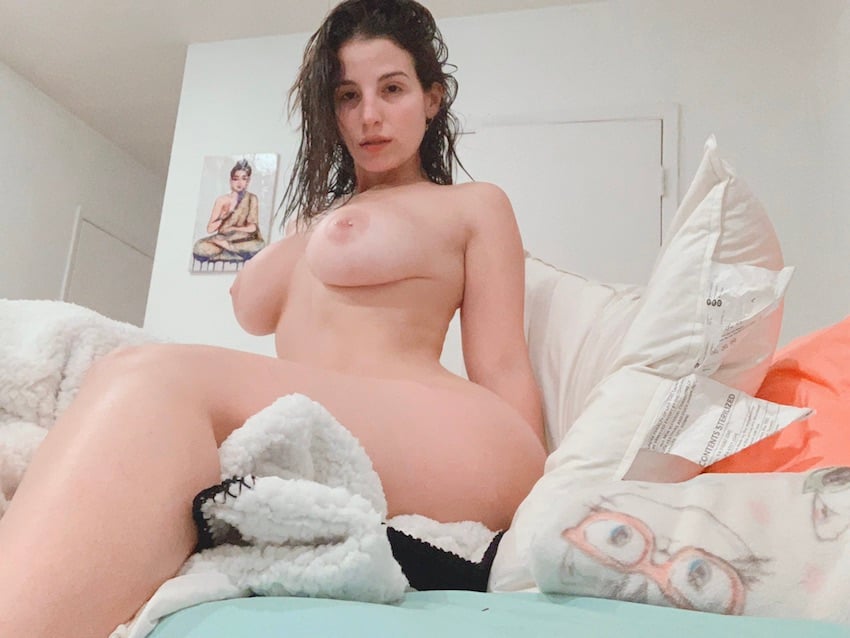 Without a shadow of a doubt, LaSirena69 is one hell of a buxom pornstar that will drive you crazy instantaneously. With her curvy and voluptuous body, LaSirena69 makes sure she triggers everyone's attention in the snap of a finger. And she does! No matter how picky your porn taste might be, when it comes to LaSirena69, she knows how to make you start loving her. Just watch any of her dirty scenes, and you will immediately understand what I am talking about. This brunette slut hails all the way from Venezuela, which makes her a real Latina Smut superstar.
I dig that nipple piercing a whole lot!
Instagram: instagram.com/lasirena69/
Twitter: twitter.com/lasirena69_
Romi Rain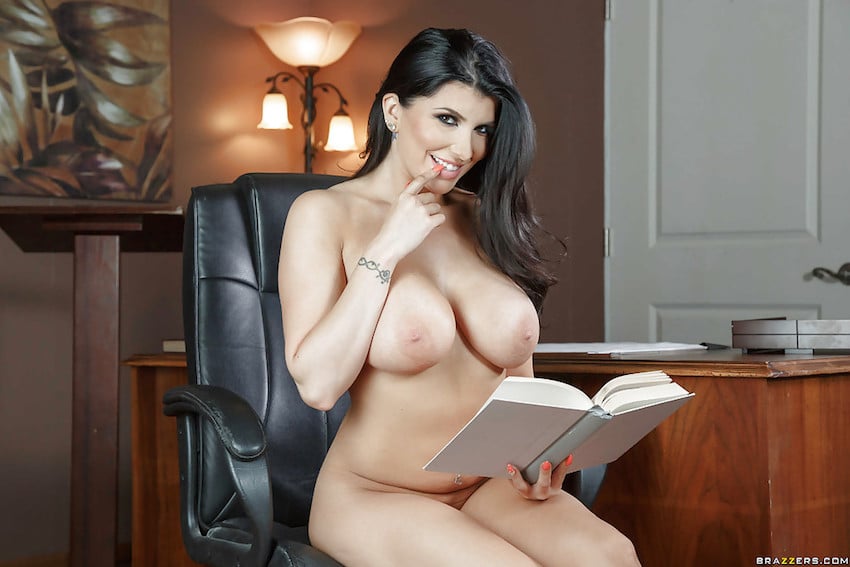 Ah, when you get a chance to enjoy yourself brunette and buxom pornstar, Romi Rain, your life suddenly becomes joyous and bright. This chick is all about passion, enthusiasm, as well as professionalism. When Romi appears in front of the camera, be it on a porn set or in front of her webcam, you can expect magical things to happen. Either she will fuck herself like you haven't yet seen another girl do it before, or she will enjoy a meaty cock, whatever she does, the outcome will knock your socks off. And if you take pleasure in an inked adult actress boy did you come to the right place.
Instagram: instagram.com/romirain/
Twitter: twitter.com/romi_rain
Cassidy Banks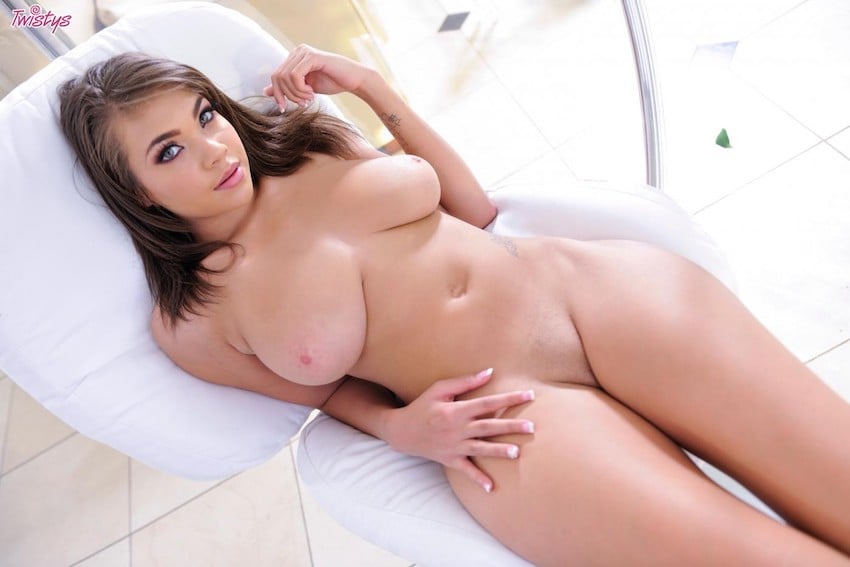 Cassidy Banks is this sweet, cute, adorable and exceptionally naughty busty pornstar who you will profit from greatly. She will get the body juices flowing in a near instant. Even if Cassidy is still wearing all her clothes, she will look you in the eyes so persuasively, you will be hooked immediately. Cassidy was born on August 17, 1993, in Denver, Colorado and her porn game is only growing stronger and stronger. Needless to say, Cassidy enjoys fucking both ladies and gentlemen, and she also knows how to perform an epic and eye bulging solo masturbation session. Enjoy yourself in the Cassidy Banks feast and let her take you to another dimension.
Instagram: instagram.com/cassbabyyy/
Twitter: twitter.com/cassidybanksxo
Lena Paul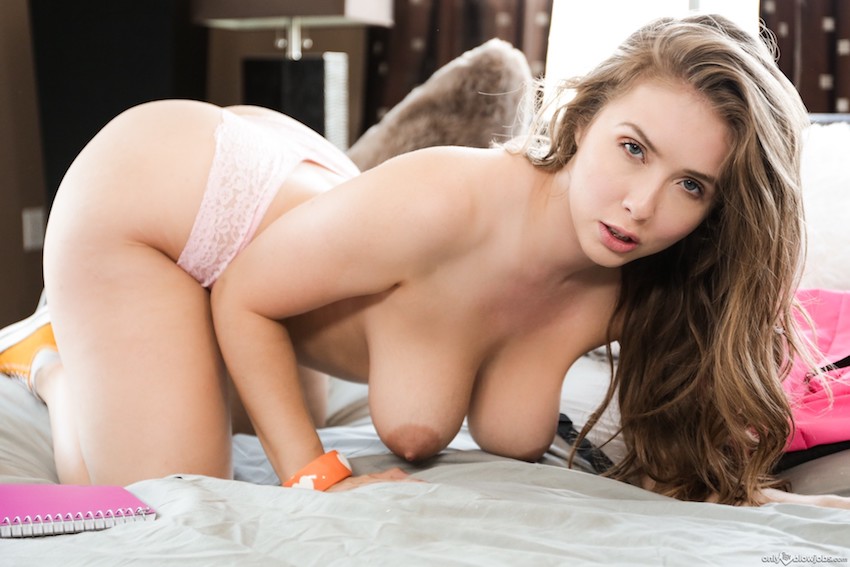 One of the few buxom pornstars out there with a sweet-face, Lena Paul, has been making dicks hard and guys cum since 2016. With 32DDD breasts and a busty figure, Lena can make dudes horny effortlessly. Her fresh face might make it hard for you to believe that she's a slut who loves to be stuffed with a huge dick, but seeing her perform on one of her videos, you know that she's not just acting in front of the camera. She's not just faking it. You can tell that Lena is really having a great time. What would you give to be that dude banging her?
Instagram: instagram.com/lenapaulxo/
Twitter: twitter.com/lenaisapeach
Dillion Harper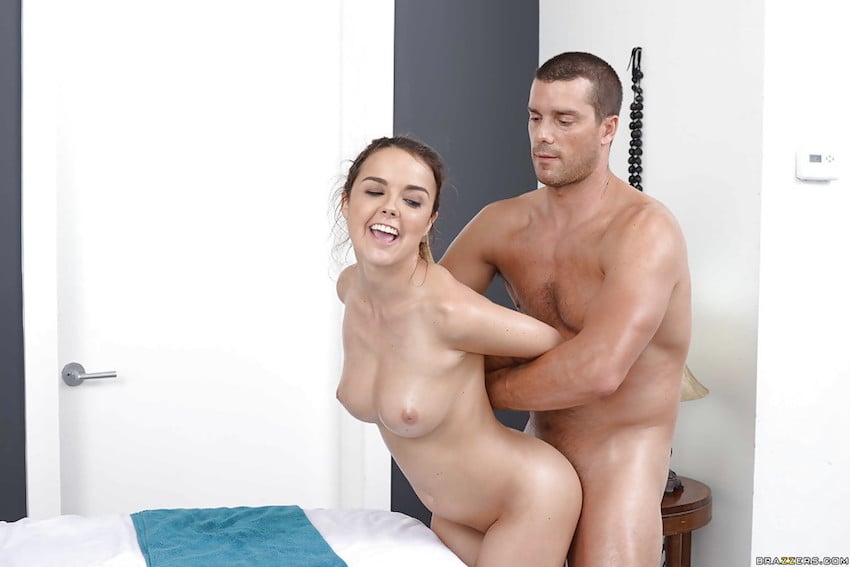 If you get turned on by sweet and innocent looking girls getting smashed really hard, then Dillion Harper is one of the best buxom pornstars for you. Looking at her angelic face, you might find it difficult to believe that she does kinky stuff in front of a camera, but that's her job and she's pretty good at it. Surprisingly, Dillion never watched porn before she starred in her own XXX videos. Dillion started doing adult films to get over her shyness. Just imagine if all shy girls would do that same thing that she did, this world would be a better place!
Instagram: instagram.com/dillionharper/
Twitter: twitter.com/dillionharper
Natasha Nice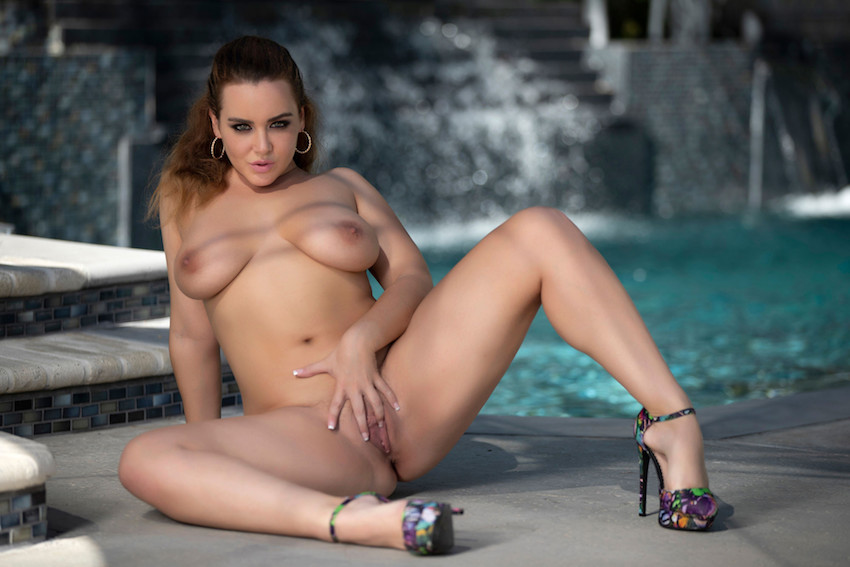 Natasha Nice's name is really apt. She has a nice ass, nice boobs, and nice pussy, too. This buxom pornstar was born in France and she has that French class, especially when gets her sex parts rammed in front of a camera. Natasha started doing adult films right after she turned eighteen because there's nothing lovelier than being paid for doing her favorite thing on the planet – having sex. Natasha has come a long way in the industry. Her performance has already earned her four nominations from the AVN Awards and she's already directed some scenes. We're bound to see more of Natasha in the years to come.
Instagram: instagram.com/theoneandonlynatashanice/
Twitter: twitter.com/benicenatasha
Angela White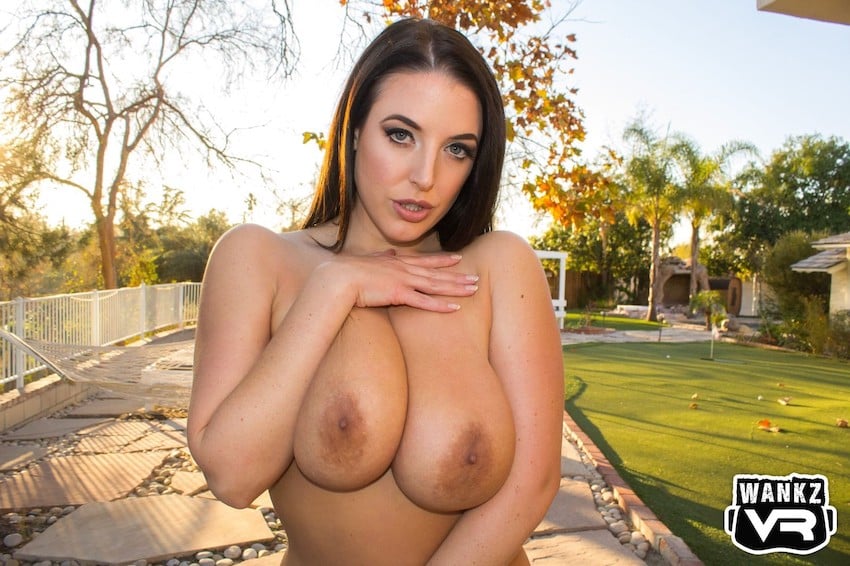 There are a lot of buxom pornstars today, but Angela White stands out among them for sure. She's an educated advocate for acceptance of adult industry workers in today's society. As a show of how serious Angela is in her advocacy, she actually used her real name for her videos. But Angela is not just about being an advocate, she has huge tits and a plump butt that has been making the dicks of her fans rock solid for years. Angela came very far already since she debuted back in 2003 and for sure, she'll be making more guys cum in the near future.
Instagram: instagram.com/theangelawhite/
Twitter: twitter.com/angelawhite
Anissa Kate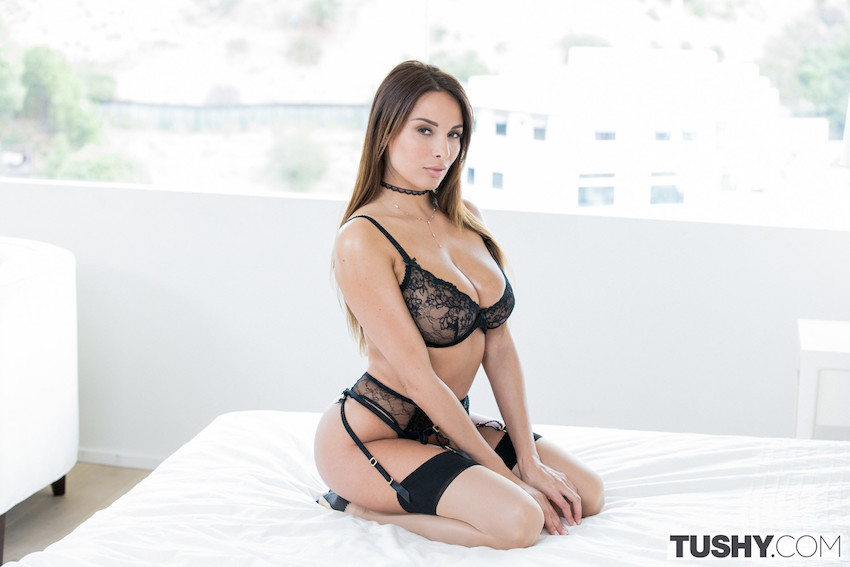 Anissa Kate is another one of those big breasted pornstars from France. She got her start in the adult film of industry in the most unusual manner. Anissa saw documentaries about the porn industry and that made her decide that to lead the lifestyle of a pornstar would be a great idea. Anissa absolutely enjoys getting fucked, so why not get paid for doing that? You can't argue with that kind of logic. Since Anissa's first video, Anissa has been steadily gathering a legion of fans who are becoming obsessed with her curvy body and her love for fucking doggy style roughly.
Instagram: instagram.com/anissakateoff/
Twitter: twitter.com/anissakate
Valentina Nappi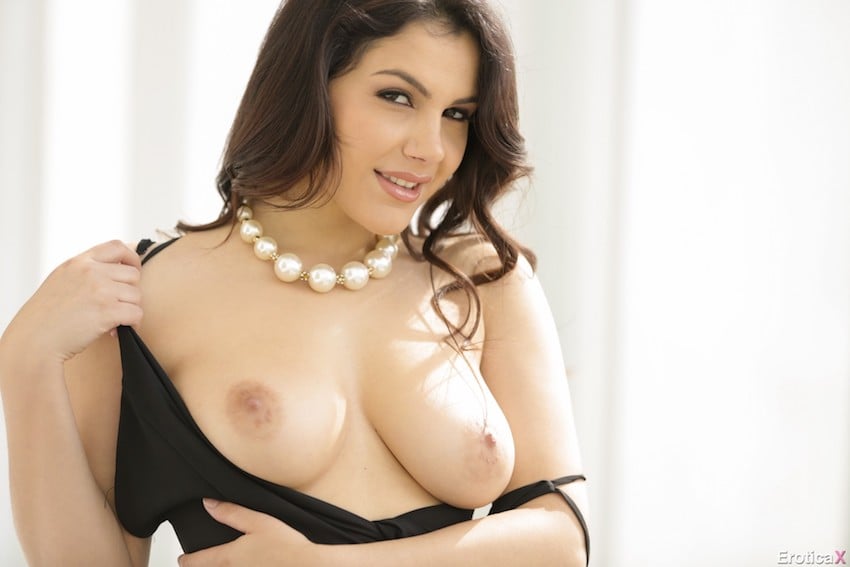 Born in a small Italian town shadowed by Mount Vesuvius, Valentina Nappi is a hot adult film star who has gained a huge international following. She has a horde of fans all over the world who look forward to jerking off to her latest dirty videos. Valentina entered the adult entertainment industry with the help from the one and only, Rocco Siffredi, another famous Italian pornstar. With his help and her curvy body and beautiful face, she quickly became one of the most in-demand buxom pornstars today. Valentina is such a slut that she promises to give a handjob to any guy who's nice enough to ask for it.
Instagram: instagram.com/instavalentinanappi/
Twitter: twitter.com/valenappi
Lana Rhoades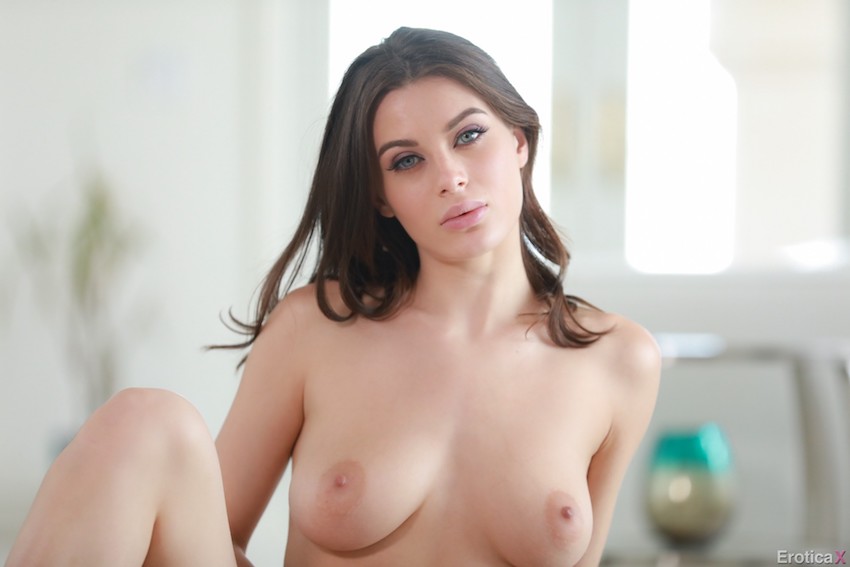 Lana Rhoades was raised in a conservative household in Wisconsin. When she moved to Chicago, Lana started to work as a stripper. Later, when Lana moved to L.A. that was where she was able to realize her dream of having sex and getting paid for it at the same time. She has massive 34D tits and a huge ass, making her a favorite among buxom pornstars. Lana is a very naughty woman in real life and in fact, she spends much of her free time having sex just as well. Rhoades is one of the best up and coming performers in the industry today and it's easy to understand why.
Instagram: instagram.com/lanarhoades/
Twitter: twitter.com/lanarhoades
Hitomi Tanaka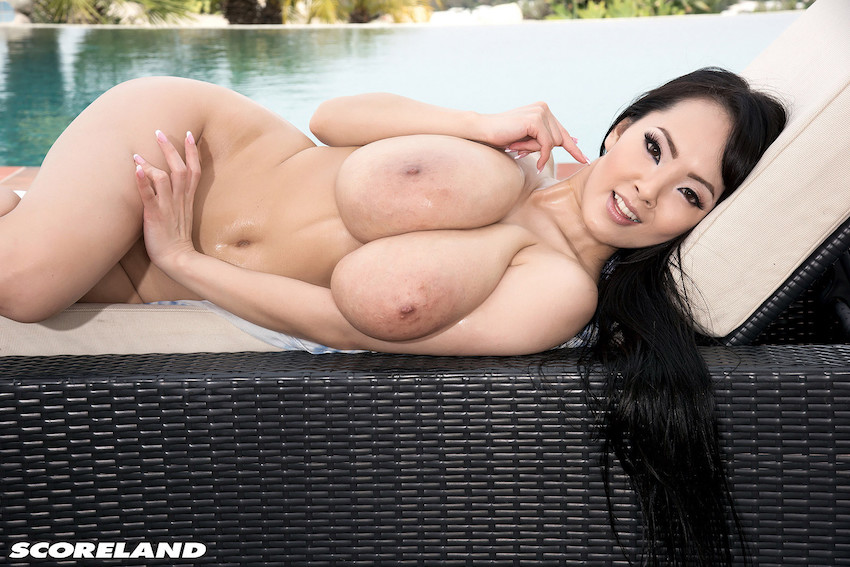 They have a very large porn industry over there in Japan but one thing you would notice about many of their videos is that most of the girls don't have large boobs. That's not the case with Hitomi Tanaka though. She has enormous breasts, making her one of the most popular buxom pornstars from Japan. Seeing Hitomi getting fucked while massive tits are bouncing all over the place is a real delight to watch. She's got that cute Asian face and she makes those adorable little sounds that Japanese pornstars make while they're doing scenes. In real life, Hitomi is very sexual, too, and she masturbates multiple times each day.
Instagram: instagram.com/official_hitomitanaka/
Twitter: twitter.com/official_hitomitanaka
Lucie Wilde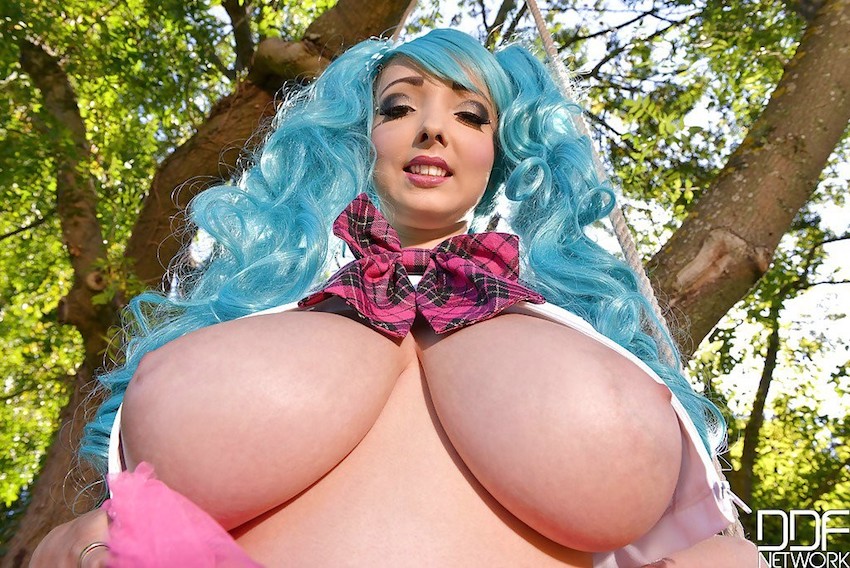 Lucie Wilde was born in Prague in the Czech Republic. Porn fans know that there are plenty of hot and horny girls from that country and Lucie is one of the best in recent years. She got her beginning I the porn industry by doing a nude photoshoot back in 2014. That was shortly after Lucie turned 18. Then she started making videos with her boyfriend, but she soon transformed to making videos with other guys as well. This buxom pornstar has that unique combination of having an angelic face and unnaturally large breasts. If you see her walking down the street in real life, your jaws will drop because of how big her hooters are.
Instagram: instagram.com/lucie___wilde/
Twitter: twitter.com/luciewildexxx
Shae Summers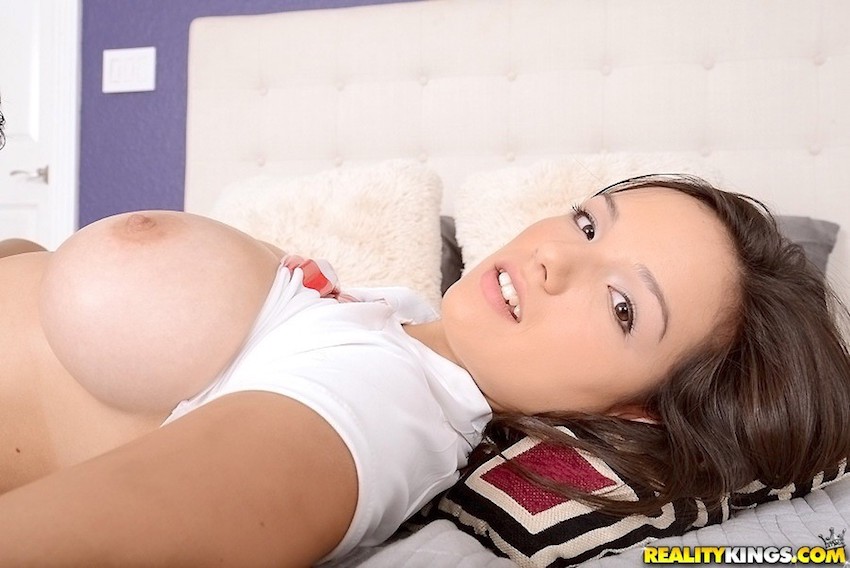 Shae Summers is a girl-next-door beauty who's so damn good to look at. There's something amazing when you're watching a cute girl with a sweet and guiltless smile sucking a large cock. Shae started working in the Smut industry shortly after she turned nineteen. With her looks, Shae was able to get a contract easily and soon she was starring in her own videos. She has quickly become one of the top buxom pornstars today. Fans love jerking off while watching her boobs bouncing up and down while she's riding a thick cock. Check her out now and you'll be grabbing your dicks for sure.
Instagram: instagram.com/surrendertoshae/
Twitter: twitter.com/theshaesummers
Christy Marks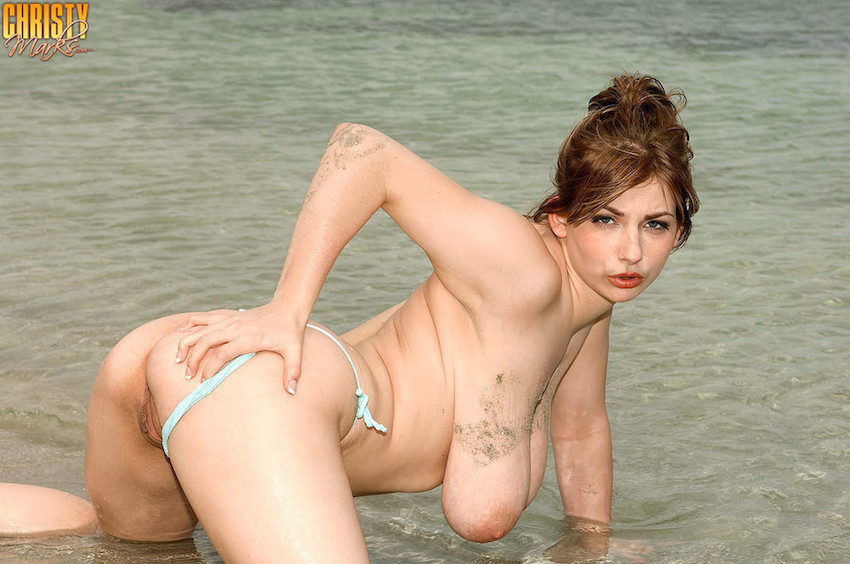 Christy Marks started modeling online after she turned 18. Fans loved her innocent looking face and enormous tits and they were delighted when Christy started appearing in videos. She first used the screen name Jerri Monet, but soon switched to Christy Marks. What's amazing is that Christy's huge tits are all natural. Today, she is one of the leading buxom pornstars in the industry. Fans eagerly wait for her latest dirty scene. Make sure that you check out her videos, just be sure to get your balls drained because you will be jerking off non-stop. That's how hot and horny Christy is.
Twitter: twitter.com/realchrismarks
Gianna Michaels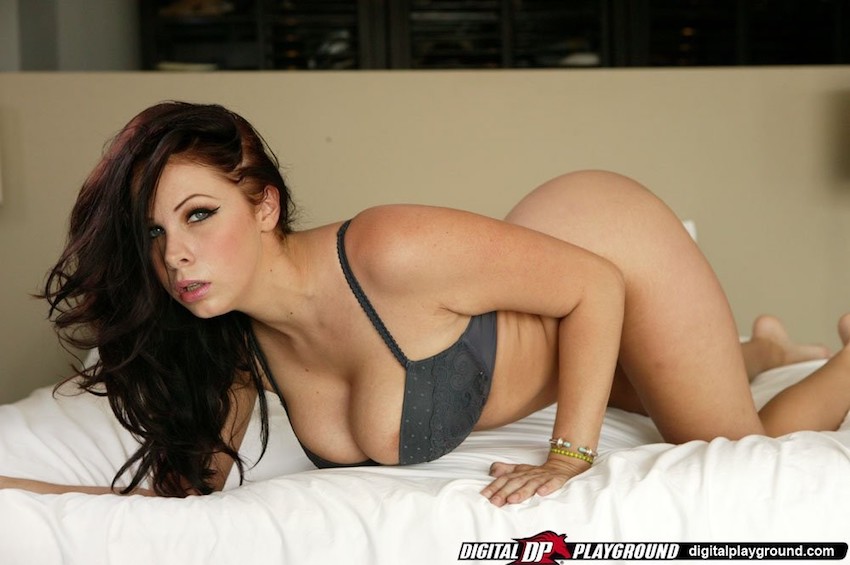 Many fans consider Gianna Michaels' tits to be the best in the porn industry today. Her boobs are 100% natural. That's a bit hard to believe when you see them but it's true. What's even more amazing is how they manage to stay firm and upright. Gianna's boobs are just one part of the reason why she's so popular. Fans also love her because of her intensity when she's doing scenes. You can tell right away that Gianna is a real bitch and that she's enjoying every moment of being fucked in front of cameras. That's how she ended up being one of the biggest pornstars in the world today. Check out her videos and find out why she's earned several AVN awards.
Instagram: instagram.com/therealgianna_michaels/
Twitter: twitter.com/therealgianna
Aryana Adin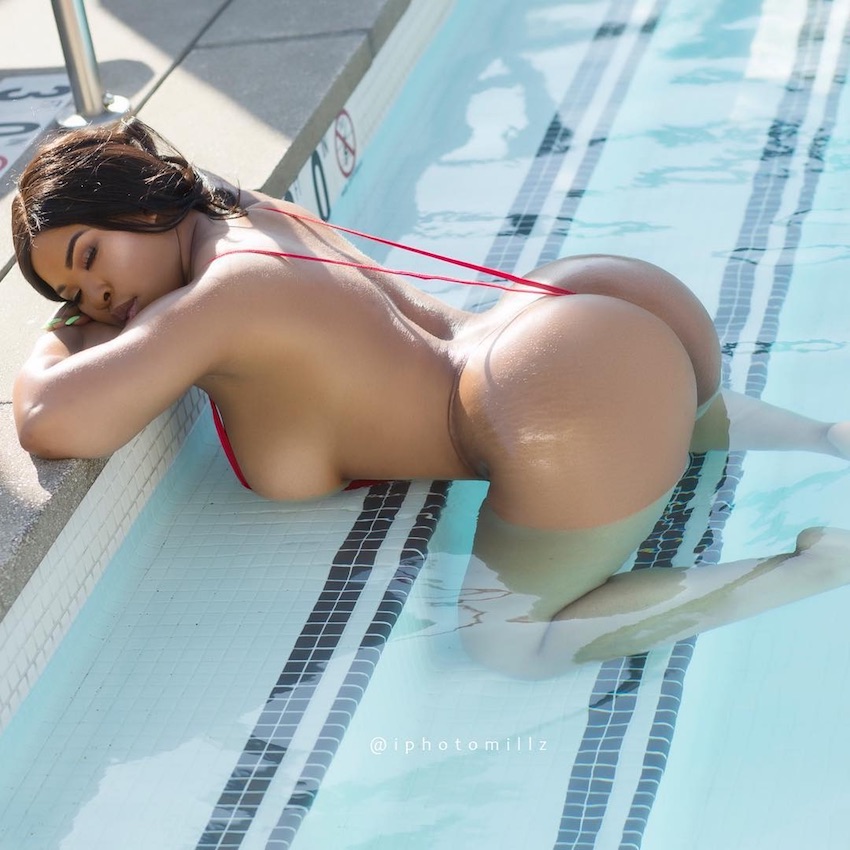 Aryana Adin is one of the most famous ebony buxom pornstars in the industry today. With her 34D tits, there was never any doubt in her mind that she's bound to become a sex symbol. Aryana wanted to become famous and at the same time, she has an insatiable hunger for sex. So, it's a no-brainer that she went straight to making adult films. By riding huge dicks in her uniquely aggressive way, Aryana has managed to climb to the top of adult film stars. She's not showing any signs of slowing down. By all indications, we will be seeing more of her massive tits in the years to come.
Instagram: instagram.com/realaryanaadin/
Twitter: twitter.com/realaryanaadin
Madison Ivy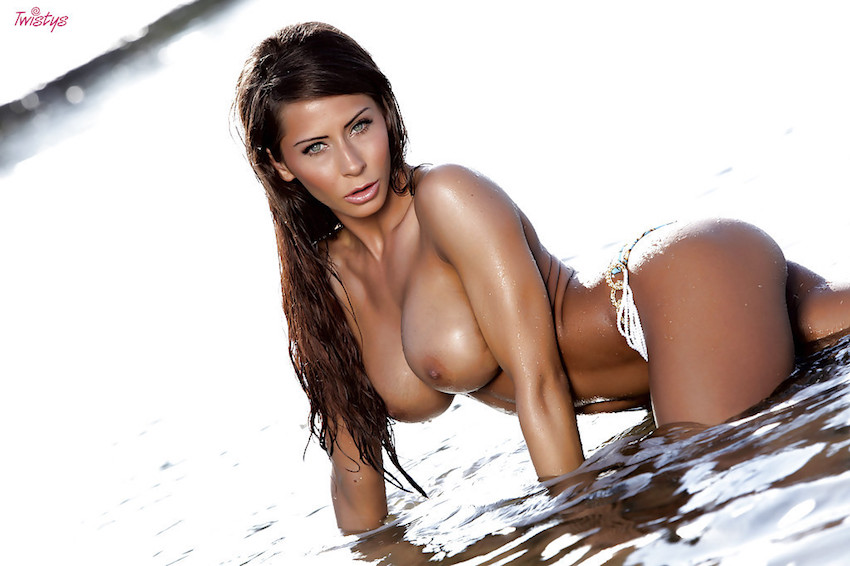 Born in Germany and raised in the United States, Madison Ivy is a leading buxom pornstar today. Her fans love her because of her stunningly flexible body and massive hooters. She was able to develop her flexibility by working as a yoga instructor before, though she might have a hard time doing that because her breasts would have got in the way. That's how Madison is able to do her signature sex move, which is getting fucked while she has her legs wrapped behind her head. That's taking things to another level. You can catch the videos of this certified slut on Vporn and enjoy yourself to the fullest.
Instagram: instagram.com/420madisonivy/
Twitter: twitter.com/madison420ivy
Nicolette Shea

Nicolette Shea is a tall and stunning blonde. This Amazon-like goddess is a favorite buxom pornstar. She has huge breasts, thick thighs, and a stunning face. She's also a competitive poker player and it's easy to see why Nicolette would have the advantage. All her fellow players would have been distracted by her looks. Fortunately, she decided that playing poker is a waste of her assets and that doing porn films would be a better way of making money. When she's not working, Nicolette loves going to different beaches all over the world and showing off her body to everyone.
Instagram: instagram.com/nicolette_shea/
Twitter: twitter.com/nicolette_shea
Alexis Fawx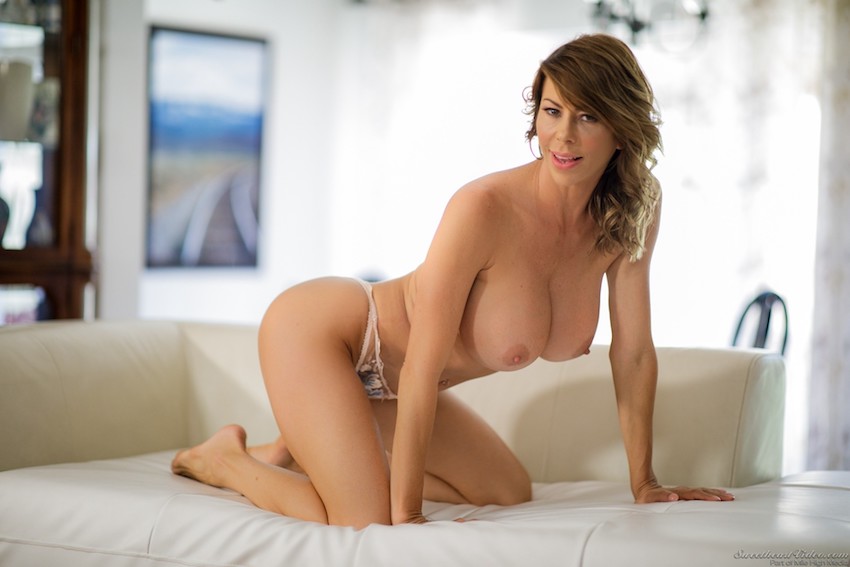 Alexis Fawx is a real fox. Debuting in 2010, this hazel-eyed beauty is now one of the most sought-after bosomy pornstars today. She's not afraid to put her curves and looks to good use by starring in videos where she' gets penetrated vividly by different guys. Being born in Philly, Alexis can have that tough Philly-chick vibe but since she's staying in Miami now, she has more of that relaxed Miami babe appeal. Alexis is also a health junkie and she makes sure that she takes care of her body by eating right and doing plenty of exercise. That includes her favorite exercise, which is fucking and some more fucking.
Instagram: instagram.com/alexisfawxlive/
Twitter: twitter.com/alexisfawx
Karma Rx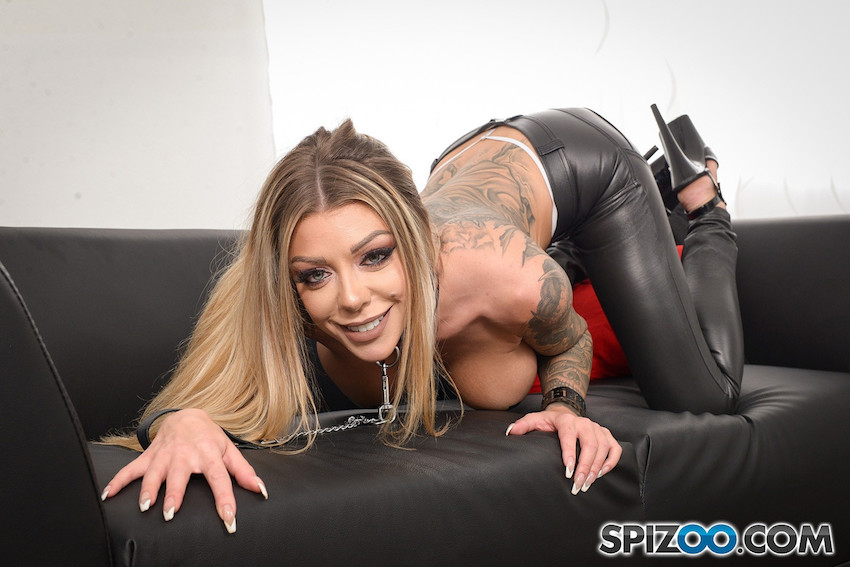 Karma Rx's 36H breasts seem to defy gravity with how they rest on her tight body. This California native started out as a softcore camgirl. Thank goodness this tattooed star moved on towards making hardcore films. When social media became popular, she started making short videos of her masturbating or having lesbian sex. Since then, she has moved on to making videos that can be viewed in large porn websites. With her green eyes, tight lips, and hot body, Karma Rx is going to be your favorite buxom pornstar if she isn't already. You're going to love all her videos as Karma will make you cum multiple times in a row.
Instagram: instagram.com/karma.rx/
Twitter: twitter.com/karma_rx