https://www.instagram.com/lea.gargiulo/
If girls who barely wear any makeup are your thing, then Lea Gargiulo will be an instant crush of yours. Me, I like both all-natural (but shaved armpits!) and those who put extra layers on their skin. It is a simple fact that I fancy women in general. Some more and some less but I have a thing for all of them.
When searching the web for any information about Lea, I could hardly find anything. However, what I managed to discover is that Lea Gargiulo is a French model who works internationally. At the time of writing this, you can find Lea hanging around with kangaroos Down Under aka Australia. She might be a very mysterious young lady but at the same time very open-minded and revealing. For your information, going topless and showing her lovely boobs is something that excites Lea.
Since I cannot speak much about Lea on her personal level, let's take a peek at her physique. She is 5'8″ tall, has a 33.5″ bust, 23.5″ waist and 34.5″ hips. For the feet fetishists, let me tell you that Lea's shoe size is 7 US. Now you know a little more about Lea Gargiulo but it is her pictures which will get you even more familiar with her.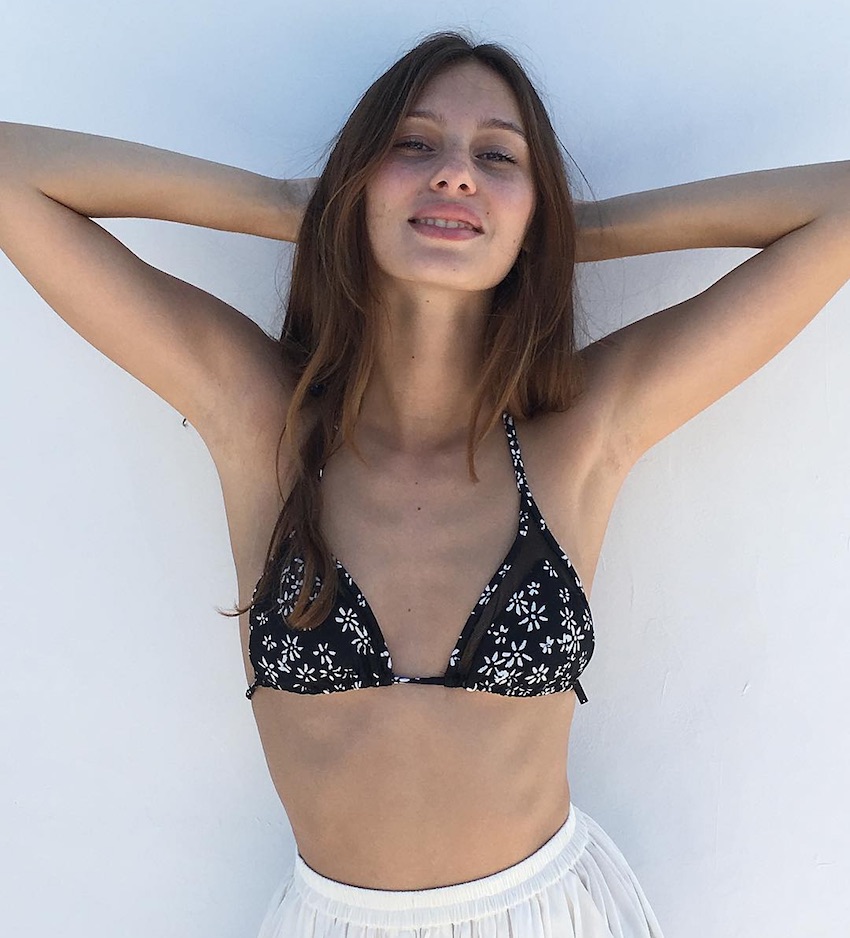 With an Instagram profile that is over eight thousand followers big, Lea is slowly and steadily building her fan base. She is definitely the kind of a girl who I do not want to miss a single thing she publishes to her social media of.
What is my favorite thing about Lea Gargiulo? Unquestionably her lips! Those are so full and so amazing, they make my mind go crazy. Of course, Gargiulo's ass and boobs are to die for as well, but I would pick her lips every day.
Sadly, Instagram does not allow nudes so you will need to look for those elsewhere. Still, you will get a better idea how daring Lea is. But trust me, you do want to see Lea Gargiulo topless, enjoying herself at the beach.