If selfies are your thing, then you will surely like Irish Instagram model, Lorna Spaine, a whole lot. Of course, it's not only the selfies part why you might be very into Lorna. The fact of the matter is, this lady is a real bomb. I just accidentally stumbled across Lorna and immediately knew she is the ideal fit for our Hotties of the week feature.
The hot and super sexy body, the versatility in style and all sorts of other whatnots just make you want to stare at Lorna Spaine for as long as possible. She even posts some bikini and lingerie pictures of herself but, sadly, those are very few and far between. Lorna even very rarely posts her butt, but when she does, your jaws drop.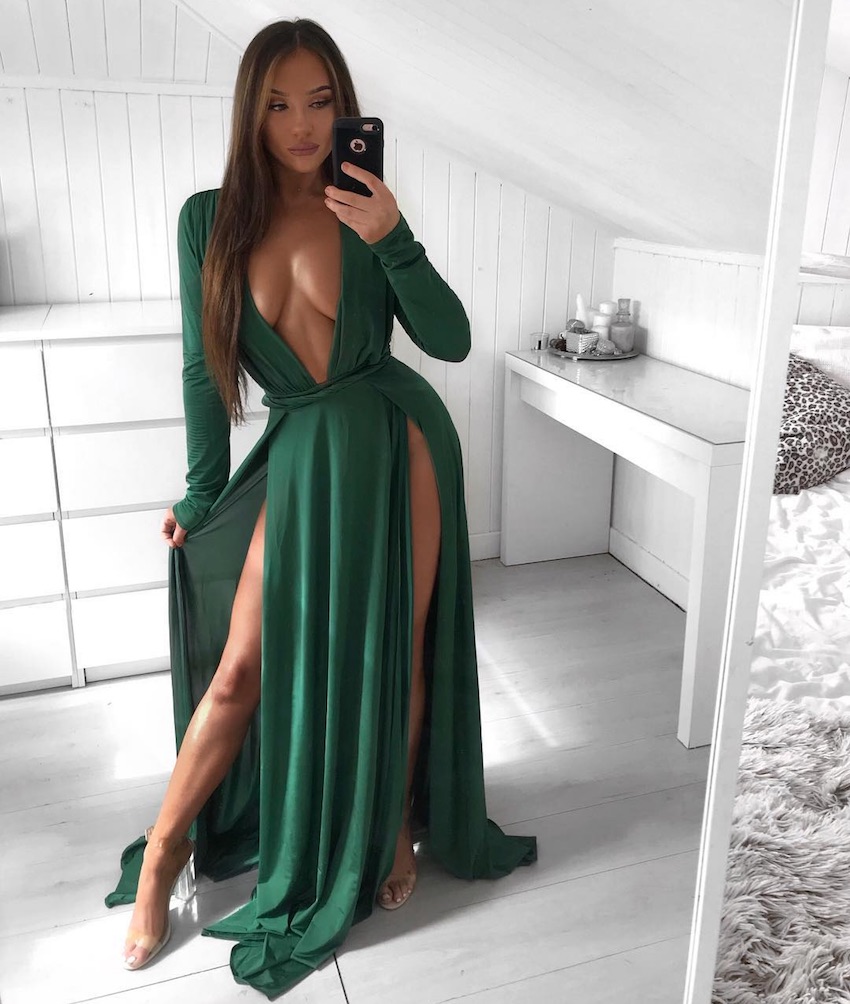 I am still figuring out which pictures of Lorna are my favorite. Are those of her wearing a long dress with a full cleavage or how she dresses in real life, which is a sweater and sweatpants? By the way, did you know that Lorna Spaine has her nipples pierced? I know, I hit you with this one out of the blue.
Lorna was born on May 11, 1994, in Dublin, Ireland. She was studying makeup artistry but later switched entirely after seeing some success with her Instagram fashion blogging. It is truly hard to believe that Lorna is actually posting a different outfit every single day. Sometimes even twice a day! And what seems, she lives in a loft. I bet the whole house downstairs is one massive walk-in closet.
So, as you see, we are switching things up slightly today. Since we normally post ladies who are publishing pictures of them wearing very little clothing, Lorna Spaine is completely different. And we all like diversity, right? From glamour and sports outfits to rocker-ish style and, of course, bikini, Lorna does things the right way!