A natural blonde originally hailing all the way from Germany but based in New York City at the time of writing this, meet model Maya Stepper. When looking and searching for the right girl to name our hottie of the week, Maya popped up and I could not hold myself back. You know why? It is all due to the fact that she is usually wearing no makeup. I know right, I might sound weird but who really gives a damn. I simply like the all-natural way. I do not mind a girl wearing makeup but if I were to pick only one, I would choose the one who is with zero or as little stuff on her face as possible.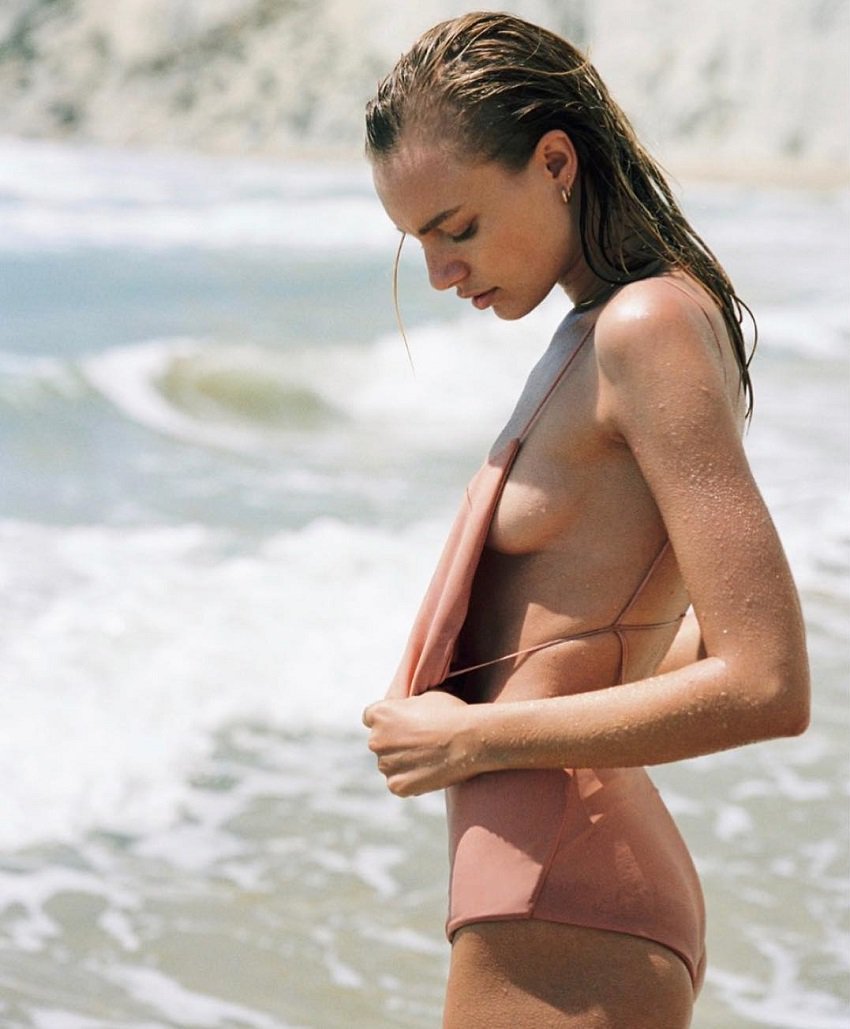 Maya was born on October 13, 1991, but she is of Italian and Hungarian descent. A legit Euro girl if you will.
Skinny blonde beauty studied industrial design before she pursued modeling career professionally. So far, Maya Stepper modeled for all the big brands, like Maxim, Treats and Vogue to name a few. She likes to use coconut oil for everything and sushi and spicy foods are her favorite. I guess she smokes, too, or maybe she is just fooling around like a teenager. But that is none of my business.
From what I understand, when going through Maya's big Instagram profile, she is traveling quite a lot. And all those selfies are by far the one I prefer over anything else. Oh yeah, a side boob here and there is welcome, too.
When asked where she sees herself in the future, Maya Stepper says that she would like to work on her personal projects more. However, she is the kind of a chick who pays the most attention to the present physical and mental living. Is that a good thing or a bad thing? For as long as she feels that she is doing the right thing, that is all that matters.
Enjoy Maya's sexy Instagram photos