The internet is awash in milking porn. There's a whole spectrum of the stuff. At one end you've got your bovine furries. Because they have calves to feed, and they gotta do what comes naturally. At the other end of the spectrum, you have hungry dads taking a taste from mom before the baby gets fed. It's almost wholesome! In between there's… quite a lot, actually.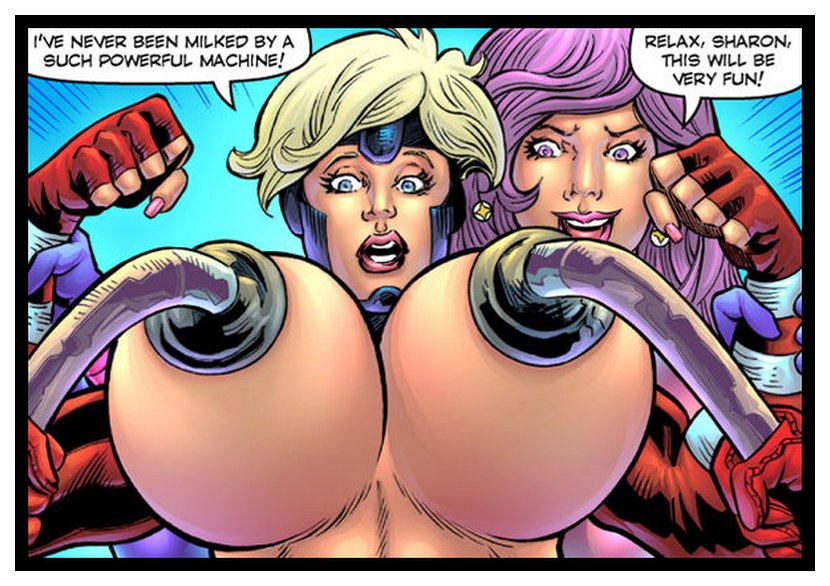 There's transformation porn, featuring women changed into cows or human-cow hybrids (aka hu-cows) by nanotech or magic potions or special mad-science hormones. There's lacto-BDSM porn, featuring women or hu-cows or furries, enslaved in stables and locked into ruthless and implacable milking machines. All these different porn takes, on the common theme of titties, doing titty stuff!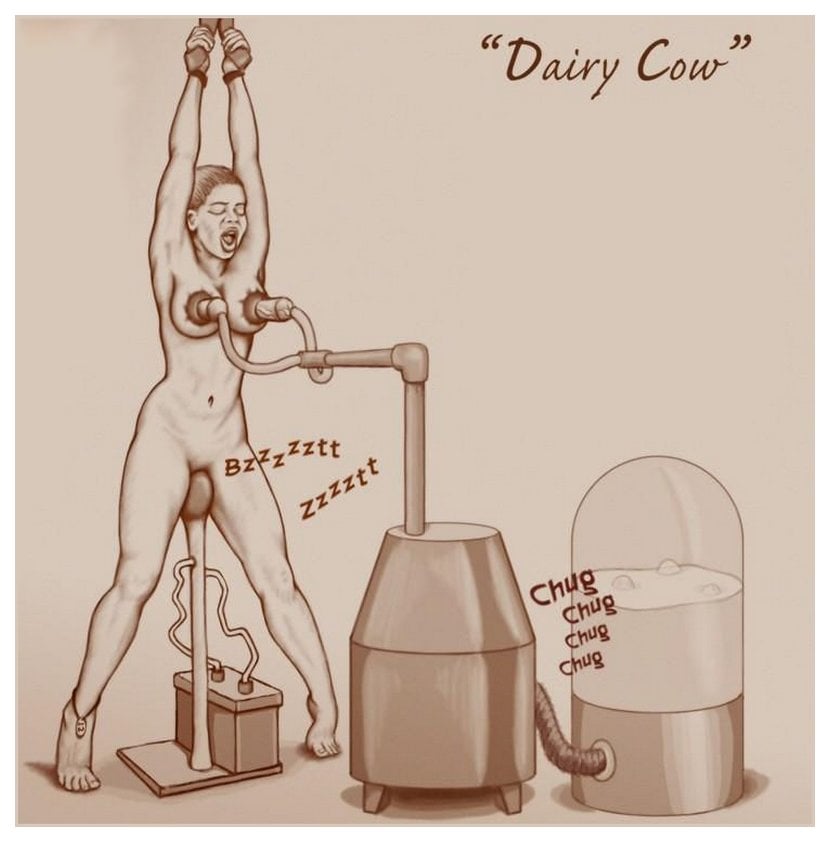 At the tame end of the milking porn spectrum, you can find real videos: big-breasted women pumping and squirting, Asian girls squirting the camera, pregnant chicks feeding their baby-daddies. But porn actresses don't just produce milk whenever you want to shoot some porn. What's more, the universe of impossible science-fiction fetishes is amazingly broad! There's no hope of covering all that waterfront with traditional studio porn shoots.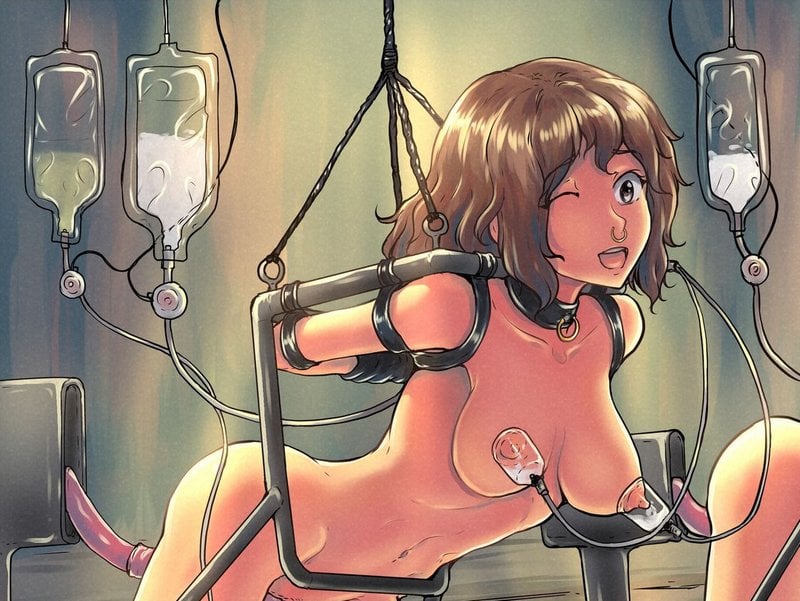 No, my friends, milking porn is a wild journey. Your tour guides are, mostly, Japanese hentai artists and their quirky, fetish-obsessed Western imitators. Buckle on your milk-goggles and let's do this soggy excursion, shall we?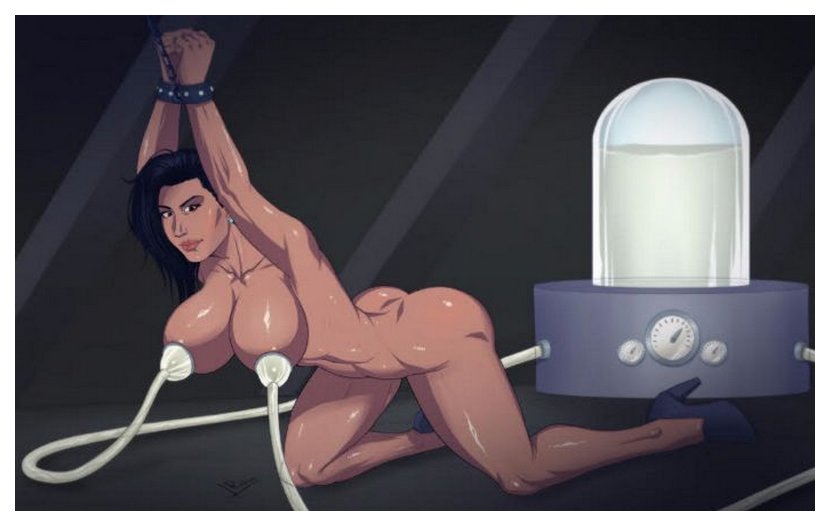 There is a lot of bondage on display in the forced-lactation corner of this fetish. It makes sense; fetish porn requires signifiers. Shackled ankles and tied wrists and infernal, implacable suction machines are the easiest way to signify, visually, that our girls with the bulging mammaries genuinely object to satisfying twisted milk-needs of their kinky captors. It's a literary convention, if you will. Of course, maybe one of these human cows enjoys being shackled in a milking stable with straw on the floor. Nonetheless, that's not what the bonds are intended to signify: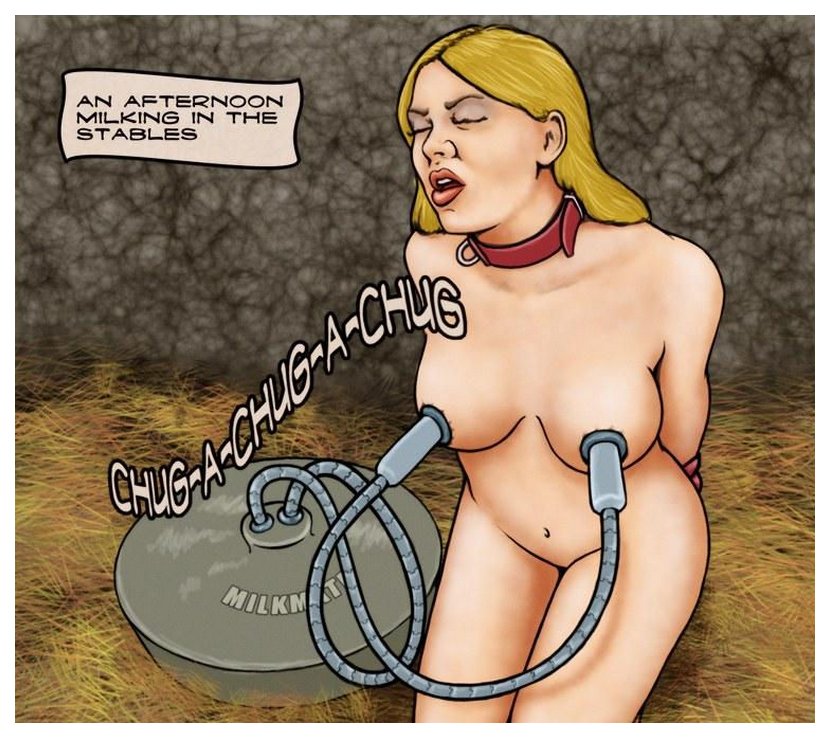 Chains and gags and blindfolds and high-powered vacuum nipple-sucking devices become de rigeuer wherever kinky milk porn fans gather to make erotic art. Some captors are more merciful than others, though. Perhaps an involuntary milk-person wants to speed the painful suction collection process by squeezing her own tits. A helpful kidnapper might, thus, chain them where their hands can reach: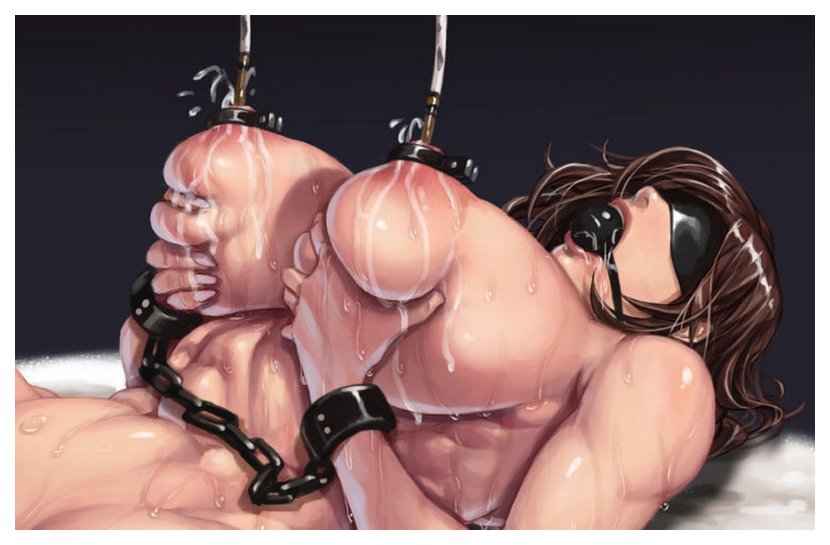 A more cruel producer of human dairy products doesn't want his livestock interfering with "scientific" methods of milk production. Because of human-dairy industry standards, his hu-cows have their hands carefully restrained out of the way. Moreover, he maintains production by feeding his milky victims a continuous drip of high-nutrient goodness. If they don't want it? Tough luck! He's got an inescapable tube and gag contraption: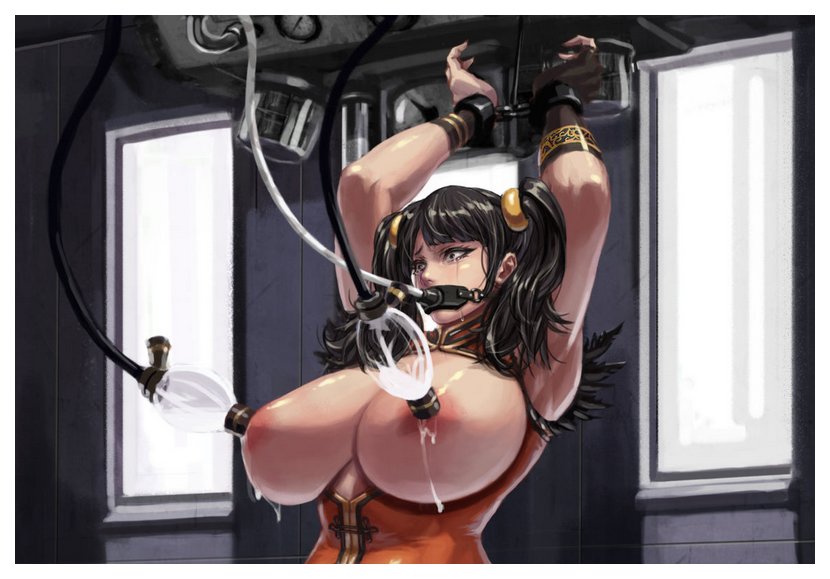 In every porn genre, somebody just can't stand not to go balls to the wall. Why do they take things over the top? Because it's what they do. It's true even when the subject matter is "captured women being milked in dungeon basements". Some guys just gotta be the biggest assholes in the business, even when the business is human milk: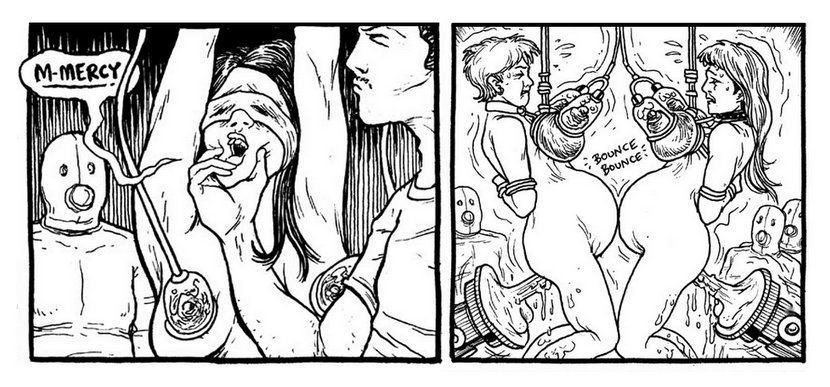 Our sticky white journey is done. You have met some hu-cows. I hope you enjoyed our quick visit to the milking stables!