I do not know about you, but I could stare at an ass like Neiva Mara's forever. It's just ridiculous, almost too good to be true.
What do you say? Does Neiva deserve our Hottie of the week crown? I mean, that indeed should not even be a question. Neiva is a spectacular and highly popular woman who will take your breath away as soon as you see her.
No matter what she publishes to her giant Instagram profile, everything is so freaking hot, you will want to give her a follow in the snap of a finger.
One thing is for sure – Neiva Mara is a very daring babe who does not mind showing off a ton of skin and cameltoes. She also has a pair of very lovely fake tits that make your eyes go as big as saucers.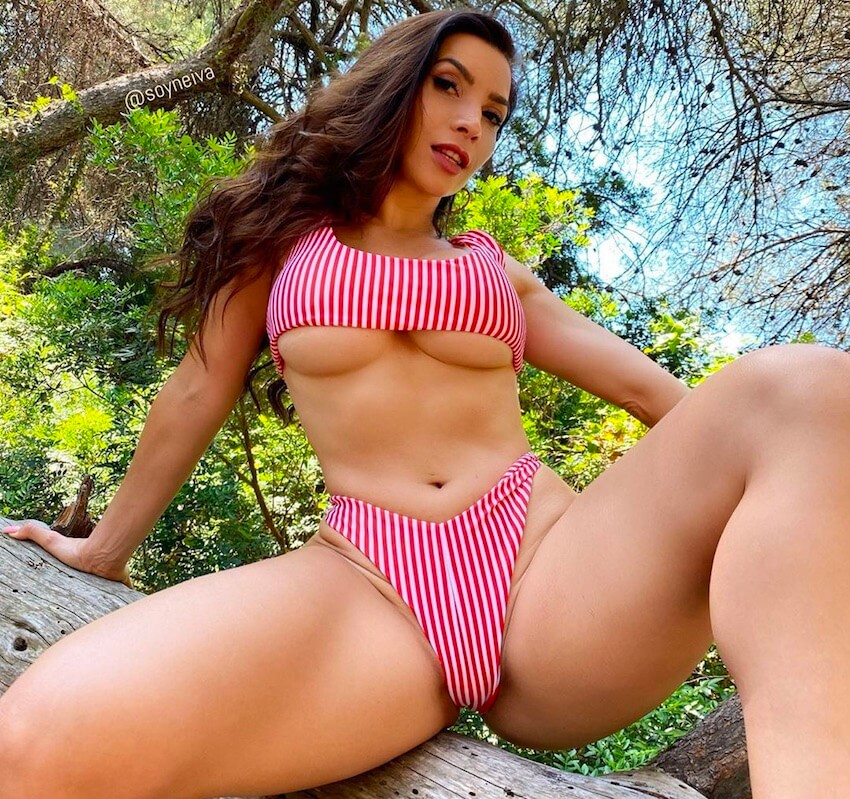 If you are ready to enjoy yourself some Spanish heat and good vibes, all you need to do is to start taking a peek at all the sexy pictures and video clips that Neiva Mara publishes.
I must say that I pretty much accidentally came across Neiva – and I sure am a lucky man. If you would like to make this Monday complete, you certainly did come to the right place.
Together, we will further investigate all the beautifulness that Neiva brings to our screens.
By the way, I managed to find that she was born on May 2, 1986, in Valencia, Spain. Damn, I was there not that long ago, still, too bad I did not meet her. By the way, it looks like she also has a secondary Instagram account, which also has fans in millions.
Yes, Neiva Mara is doing the social media thing the right way, that is for sure.
Now let's witness the sixness, the amazingness, the ass, the boobs and the amazingly curvy body together for a better tomorrow.