If you have ever seen Nicole Amato, even for the tiniest amount of time, you probably began craving more of her in an instant. And that does not even have to mean real-time, a picture of Nicole is just enough to become an instant fan.
Especially if you are into exotic and athletic chicks, then Nicole will be your next crush. She is definitely the type of a lady who I am very into. But that is something you probably already know about me.
While Nicole Amato is a fitness model who likes to go nude and flash her boobies, she is way more than that. She is a real businesswoman, constantly up to something. One thing is for sure, Nicole definitely wants you to get fit with her. Amato has this cool quote that she goes by: eat clean, train dirty!
Ever since being a child. Nicole was constantly involved in sports and being active. She did soccer, tennis, boxing and a broad range of other sports and tried literally any diet known to mankind. Now, Nicole Amato is a certified health coach helping others get in shape and live a healthy lifestyle.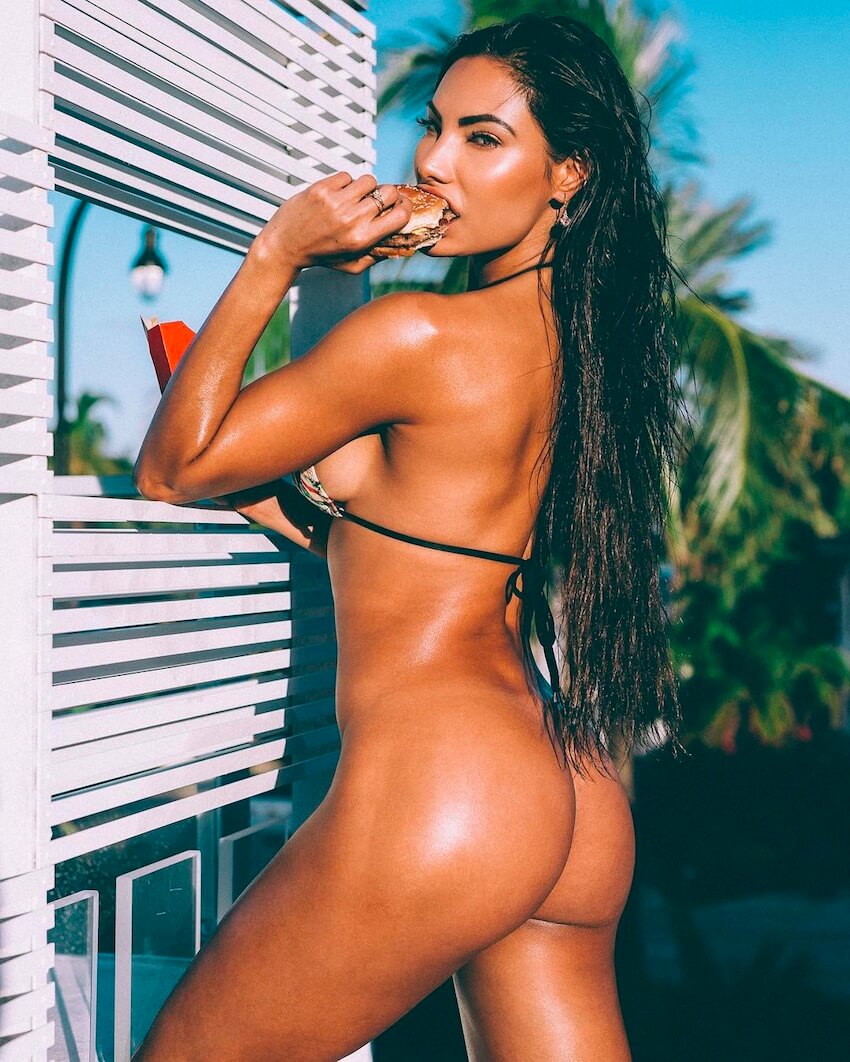 With all the sexy and raunchy images Nicole Amato published on her Instagram profile, she is more than a perfect fit for our Hottie of the week feature. That is some super hot ass and a mad pair of boobs what decorate Nicole's slender body. And the best part? You are about to see a lot of it!
One more thing that I need to point out is Nicole Amato's face. I dunno, it is just so tempting and enticing I cannot stop staring at it. The eyes, the lips, the seriousness and the smile, it is something I could entertain myself with for the entire day.
Whether you are into hot chicks, sports, working out or just need to spice up your day, let's enjoy some Nicole Amato sexiness.