There is no question why Nicole Leigh is this week's hottie of the week on Vporn. As a matter of fact, I am just wondering why we have not featured her yet. Oh well, all on the right time, I guess.
Nicole is this exceptionally hot and tempting lady with very enticing and exotic looks. While born and raised in Northern California, Nicole's origins are Filipino. Yep, that's where the exotic looks come from.
Now you know.
Basically, how it all began for Nicole Leigh, a friend of hers took her to model at a car show six years ago and it all went from there. Nowadays, you can see Nicole model for some of the most notable brands working with some of the world's best photographers.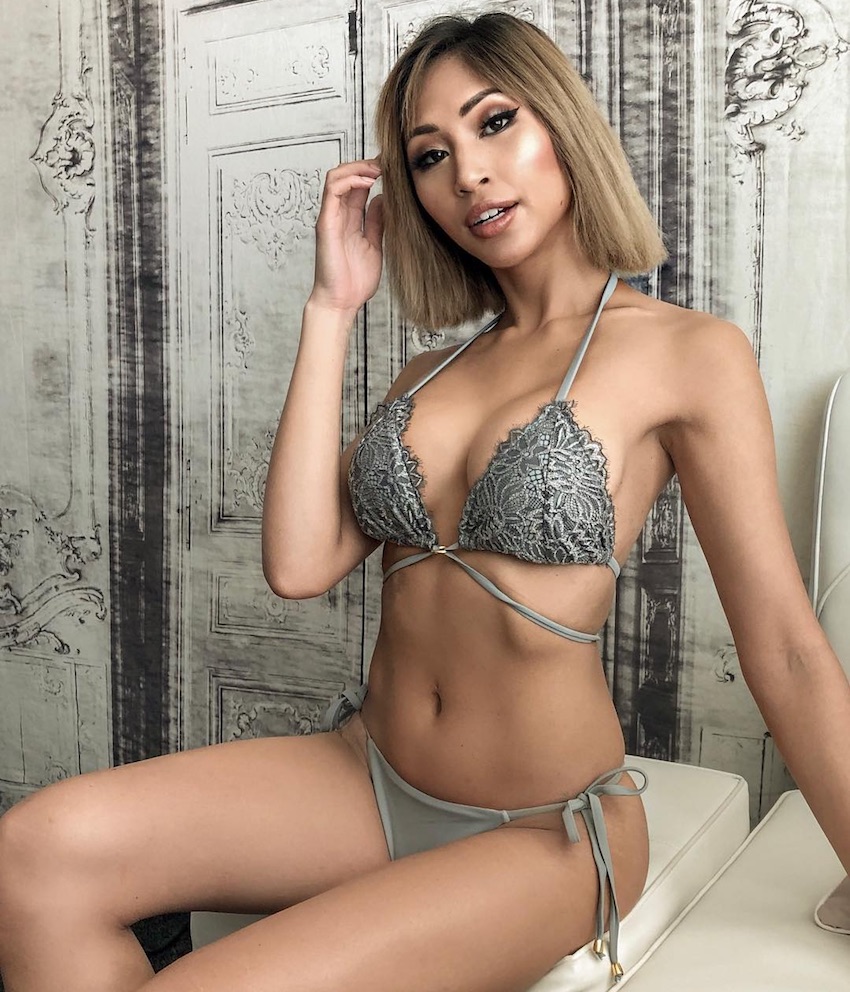 Absolutely gorgeous Nicole was born on October 22, 1992, and currently lives in Orange County. On her Instagram, you will see Nicole post all bunch of images of hear eating big and meaty burgers to wearing erotic lingerie and enjoying herself by the pool on a warm and sunny day.
By the way, Nicole is a huge fan of Hooters wings and says yes to sushi every day. When Leigh is not posing in front of the lens, she is acting very dorky in her private life, enjoying every second spent with her golden retrievers.
One thing is for sure, Nicole Leigh is a very unique human being and that is truly why we are writing about her. Well, to be frank with you, you sure do know already why Nicole is the hottest lady of this week.
Yes, she is so damn piping hot, she will burn your eyes if you stare at her for too long. Do not say later that I did not warn you.
We should stop with the talking right now and let you be entertained by the miss herself, Nicole.
I know, this girl is out of this world.