When the need for high quality hardcore erotica strikes you, it is Nubile Films who will have you sorted. Working with the sexiest and hottest pornstars in the world, they are super successfully "capturing the essence of sensuality."
Not only is the design of the website clean and slick, every single NF porn video is of top notch quality, with a very cinematic approach to it. With so much amazing XXX content, the struggle is huge. The problem you will probably face with is the fact that you will not know which video to choose. At the end of the day, whichever you pick, you will not regret the experience.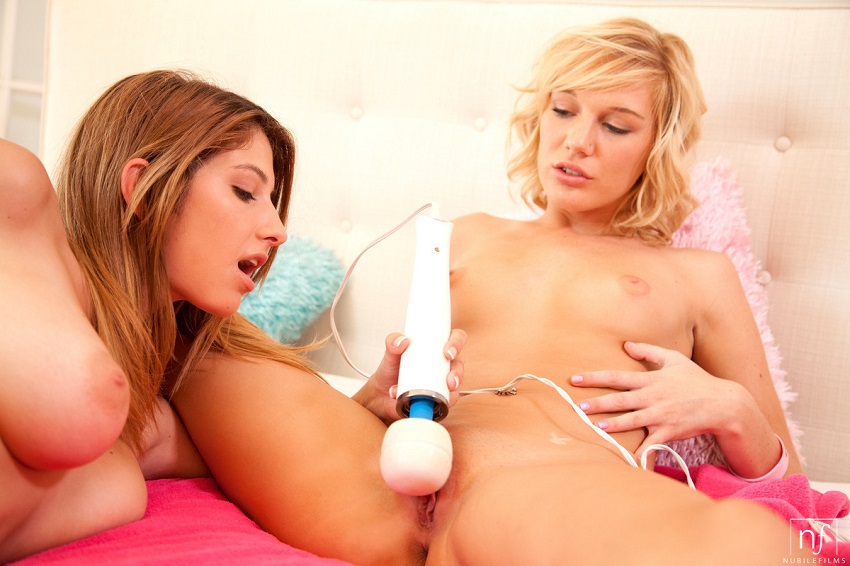 While the porn website and its features will benefit you tremendously, it is the content what you came for and nothing else. I mean, unless you have a fetish or whatever, the website design won't really get you off, right? But the top porn performers will.
Speaking of which, with Nubile Films, you get treated with almost 100% natural women. Rarely a model has enhanced breasts (if any at all?) and does not wear a ton of makeup. It is more like a girl next door who you always secretly fantasize about.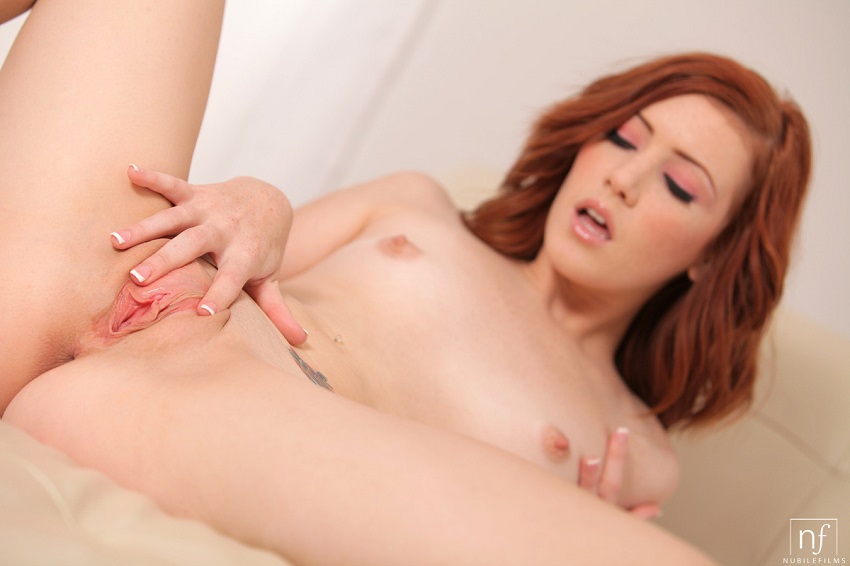 No need to dream anymore, the time has come for you to bring all your desires to reality. Let the hot young women take you on a fulfilling and very pleasurable journey of solo, lesbian and hardcore erotica videos. There is something for every taste.
There you will find only the most tempting and alluring pornstars, like Chloe Amour, Elsa Jean, Alex Grey, Marley Brinx and Leah Gotti to name a few. Youngsters will show you how things need to be done and always deliver way beyond expectations. You know how the saying goes, under promise, over deliver. Always giving it 110% of their effort, the lasses know how to tease, seduce and please. You will see what I am talking about when the first video starts to play.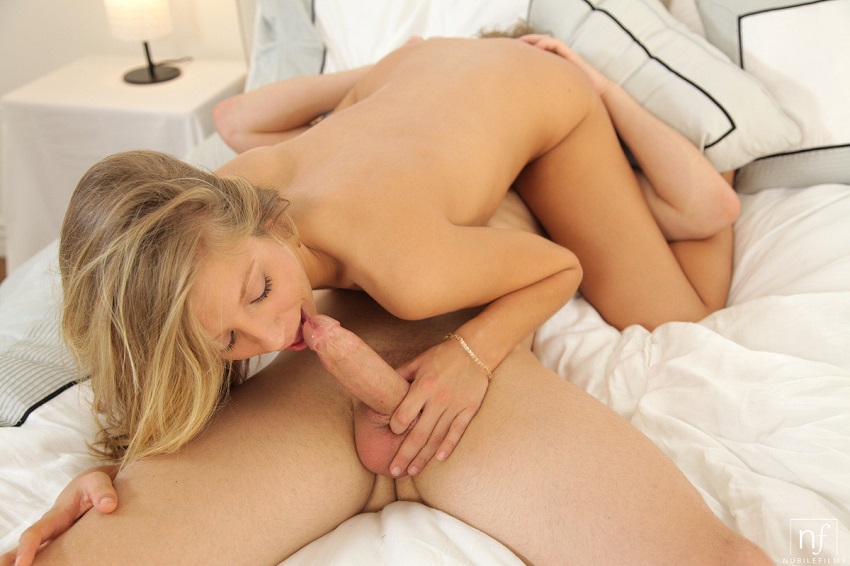 Updated on a weekly basis, you will always be stacked with freshness once you become a loyal Nubile Films member. Not only that, they are introducing fresh faces on a regular basis, too. Experienced adult film performers mixed with porn newbies, what else do you need in your life?
To make you start craving the amazing explicit material, below you will find the finest collection of NF hardcore erotica videos. Look no further and enjoy yourself to the fullest.
Girl-girl ends with a threesome

Dila and Foxy Di are two smoking hot and petite roommates who occasionally enjoy themselves in some lesbian fun. However, today is no ordinary day. As you will soon see, after they warm themselves up, they invite over their man for a dose of the threesome fuck session. All three enjoy experiencing a lot of pleasurable sensations, Dila and Foxy Di taking turns on that throbbing machete. I am sure this guy's dream of having two ladies at the same time just came true. Maybe these two babes enjoyed him so much, they will invite him over the next time, too.
Big breasted women drive him crazy

Ah, this lad is all over her, when she strips down and wears nothing but Eve's costume. I mean, who would even be able to hold himself back when such a nubile lady appears in front of him, with big breasts and perfectly shaved pussy. To get the juices flowing, she first blows his cock until he is just about to cum. In fact, this boy face fucks her pretty vividly. In return, he licks and pleases her muff, getting her moist and ready for fucking. The two of them are now ready to get the action going, fucking from behind, standing, and later moving to the bed. Morning or evening fuck, who even cares, both are a must.
Candy Sweet finger fucks her shaved pussy

Every time she starts writing a love letter, Candy's body juices start flowing. She becomes super horny in an instant. Of course, she does not waste any of her precious time, hops on the bed and begins enjoying herself to the fullest. Candy Sweet slowly and seductively undresses and shares her nubile body. Her fresh and slender body coupled with her passion is surely a winning combination all the time. First, Candy gently touches herself but soon starts to vividly finger fucking her bald vagina until she climates like she hasn't in a while. Thanks to Nubile Films, we have it all documented for our purest enjoyment.
Lauren performs a mouthwatering solo masturbation session

Wearing the sexiest and most adorable outfit, Lauren wakes up to a new morning. She had naughty dreams so you can expect that Lauren is ready to please her pussyhole to kick the day off in style. And that is exactly what she does. Lauren undresses and starts to rub her lovely all-natural boobs until her hand roams over her body and down to her vagina. It stops there and fingers the clit until it is dripping wet and ready for the dildo. Lauren turns around, in a doggy position, and self-pleasures that juicy twat until a volcanic orgasm overcomes her.
Cute and adorable brunette touches herself until climax

When Kiera Winters senses an urge to please her horny needs, she goes for it in an instant. However, Kiera does not just go straight to masturbating her perfectly shaved pussyhole. Instead, Winters first enjoys touching herself as gentle as possible. This brings her horniness to another level, her clitoris swells and her pussy becomes moist. The time is more than ideal to put those skilled fingers to use and start with masturbation. She keeps on touching herself with more and more enthusiasm until Kiera Winters finally reaches the point of no return. And that my friends was a solo masturbation session by Nubile Films worth watching again (and again).
Natasha White indulges in a hot solo finger fuck in the kitchen

She just cannot not hold herself back and wait until she comes to her bedroom. Natasha White needs to get a solos masturbation session done right there, in the kitchen. She wants to touch her clit badly. Natasha needs to finger fuck herself hard until she reaches an explosive climax. Before she goes down on herself passionately, she first teases for a bit and gets excited, making body juices start flowing. It is like Natasha would throw a private show just for you. She knows exactly what you want and that is what White delivers straight to your screens.
Pillow fight leads to a lesbian threesome

Katie Jordan, Faye Regan and Georgia Jones know damn well how to have some fun with each other. During a recent sleepover, they call the day with a naked pillow fight that ends up with a mega fulfilling girl-girl-girl threesome fuck session. When the pillows are ruined and they make a mess, the horniness grows stronger and stronger. They are all so hot, wanting each other's touches, kisses and talented fingers. Pleasing one another, slowly and steadily, they all get to a point of no return and cum, one lady at a time. I am not 100% sure, but I believe Faye came twice.
Ria Rodrigez goes down on herself outdoors

When the sun is shinning and the temperatures are just right, exotic brunette beauty, Ria Rodrigez, likes to spend some alone time outdoors. Naked, of course. Would you like to join her on a journey of epic pussy fingering? I know, that should not even be a question. We are all always down to enjoy urself watching Ria do what she does best – pussy fuck herself. With her delicate hands, Ria reaches down under and begins massaging her already swollen clitoris. It is super sensitive what makes her moan almost instantly. Before she knows it, Ria Rodrigez is squatting, vividly rubbing her clit to climax.
When he is not at home, Tracy masturbates

Feeling all alone, Tracy kills all the time she has to spare with a nice and enjoyable masturbation session. It seems like she never has enough of it, which is perfectly fine with us. The more Tracy, the better. She wears ridiculously hot and sexy, almost virgin looking, white outfit that does not stay on her for long. Tracy manages to get rid of it quite quickly what lets her show off her insane assets. The boobs are big and beautiful, her nipples perfect for pinching and her ass mind-blowing. Tracy touches herself seductively and quickly moves to her vagina where she stays until she comes. She keeps on pounding herself hard with her fingers and the close-ups are out of this world.
The only lesbian porn you need today

Scorching hot blonde and brunette lesbians are all over each other. They want each other. It is too obvious that they are either horny as fuck 24/7 or they just have not been with each other for a very long time. Either way, it is the enthusiasm they have what matters most. They waste no time and do remarkable things to each other. With fingers, tongue and a sex toy, the ladies fuck one another until both experiences a volcanic orgasm. You will be blessed and impressed when watching the ladies go down on each other with such intensity.
Sweet girl fucks her fingers

Boy oh boy do we go straight to the business with this piece of masturbation solo scene from Nubiles. On the couch she is, ready to go down on herself hard until she reaches a volcanic orgasm. Nothing is stopping her from doing what she does best, fuck her fingers like there would be no tomorrow.
There she is with her pussy exposed sliding her moist twat up and down her delicate fingers. The view you get will quickly salivate your mouth and get the juices going. Don't stop now. Enjoy the beautiful woman further taking care of herself with a small vibrator. The vibrations are enough for her to experience something very sensational.
Petite brunette takes care of her pussy on the floor

I could talk about Nubile Films' solo scenes all day long every day. Needless to say, they sure are my favorite. Watching all those stunning women going down on themselves is super fulfilling. Most importantly, they never disappoint, rather over deliver.
The same goes for the big breasted and petite brunette hottie, Megan Salinas. She strips out of a sexy dress first and begins masturbating right there, on the floor. Megan is so horny, she does not even have time to move to somewhere softer. Well, whatever suits her best. In a doggy position, Megan Salinas slides her fingers in and out her va-jay-jay and stimulates her clitoris until the point of no return.
Glamorous lesbians eat each other out

Right after the solo masturbation session, lesbian scenes from Nubiles are my second favorite. Any kind of a lesbo show, girl-girl, threesome, you name it, it all sparks joy in me. I mean, doesn't watching the ladies fuck one another make you feel good, too? If not, wait a little longer until we come to the hardcore boy-girl stuff.
Until then, enjoy yourself through the roof with two brunettes stretching their vaginas for loads of incredible moments. They stimulate the clit with fingers and tongue, as well as penetrate the pink muffins with their fingers.
Things go quite wild in a very sensual way. Guess who comes first?
A very colorful lesbian threesome

Boy are you in for a super special and delightful treat. Blonde, brunette and redhead hotties, three best friends, girlfriends, whatever you want to call them, encounter in the tastiest lesbian threesome. You will love every single second of this video. From the very first to the very last moment of the GGG video, you will feel pleased and fulfilled. Just like you should. It is Elle Alexandra, Kiera Winters and Elaina Rae who we are talking about and they all love other like-minded women.
Delicate girls practice a ton of kissing, fingering, pussy eatings and all the rest that comes along. The three make sure that each reaches a fulfilling sensation and cum like never before. Just enjoy the threeway madness and feel free to re-watch it a few times.
A naughty round of twister

One more girl-only porno from Nubile Films and then we proceed to the boy-girl fuck action. This one is so much fun we needed to add it to the list.
Ashlyn Molly and Skylar Green take a round of twister but more than their bodies, they twist their pussies. Hot and adorable young ladies go all in since they sure are competitive personalities. But how do you even announce the winner in a lesbian twister? I guess it's who comes first, right? Well, you be the judge and enjoy the cuties take care of each other until magical things happen.
Watching a girl pleasing another lady is always fun and exciting. And when things are spiced up with something unusual, it gets even more pleasurable.
Start the day right with a nice morning fuck

Obviously, we are going to kick things off with a morning sex session. Latin beauty, Melanie Rios, does not have a problem seducing her boyfriend in the morning and inviting him back to bed. After teasing him with her tanned skin petite body, she helps him release his beast and offers him head right away. Melanie's blowing skills quickly make his dick throb and ready for penetration. He then fucks her hard and passionately until she climbs on top and starts to ride him cowgirl style. It gets really intense between the two of them until he releases a torrent of hot cock cream all over her pretty face.
Lucky boy enjoys two girls at the same time

Get ready for a real party of pleasuring action between Stacy Snake, Blue Angel and a lucky stud. He must feel like he is on top of the world when Stacy and Blue join forces and take things (his penis!) into their hands. In between doing him, they do each other for the threesome experience to go above and beyond.
If it happens that you need to fulfill your boy-girl-girl sex cravings, this XXX video will do wonders for your body and mind. Look no further and take as much time as you need to get the most out of it. My favorite part is definitely the one when he bangs her spooning while she eats out her GF. WOW.
Fantasy lovers fuck enthusiastically

When you will see how professionally she does his rock solid machete with her mouth, your spine will tingle. Immediately, you will become hungry for more. The more you want, the more you get.
First, brunette girl face fucks his schlong and gets it ready for fucking. All those close up shots of her wrapping her lips around the girth of his penis are mind bending. She is at an expert level of cock sucking and you will soon find out why.
After succeeding at oral foreplay, he then takes his girl and rams her cock wallet so the love sounds can be felt not only heard straight through your screen.
Two slender blondes and a stud encounter

Hayden Hawkens and her man have a very open relationship. Whenever they want, they can fuck other people, under one condition, the other needs to be present. This time around, Chloe Brooke seduces Hayden's boy with a tasty BJ. How Hawkens gets involved is by eating Chloe out and fingering her twat. But when the fuck action takes place, Chloe enjoys the big rod while Hayden masturbates and appreciates the nice view. Moving to the couch, Chloe gets nailed hard in a doggy style position while sharing kisses with Hayden. And then it happens. He releases a load of jizz straight inside her pink and creampies her.
Foreplay in the kitchen, fuck in the bedroom

It all starts in the kitchen when the horny vibes hit them and they attack each other. It gets more and more intimate when finally the foreplay begins. She gives him head and he munches on her already wet pussy. When ready to put into the next gear, they move to the bedroom where they continue their little sexual adventure. Nothing can stop them now. They go all in and fuck like it would be their first time. Changing positions and enjoying each other to the fullest, the stud releases his cum all over her belly.