It is Olivia Culpo, a model, an actress and an overall beauty, who just scored herself Vporn's Hottie of the week crown. She sure deserves it! While I do not know her personally, Olivia truly seems like she is this cute, adorable and sweet, as well as down to earth lady who enjoys eating "pretty food." And that could be chicken, fruits, sweet treats, you name it.
On the other hand, Olivia does not mind sipping on some red wine and getting drunk on a Friday night, too. An ideal mix of everything for a happy and exciting life if you will. Now you know where from comes that happy face all the time.
Pretty brunette Olivia Culpo was born on May 8, 1992, in Cranston, Rhode Island. Culpo is the middle child of five and is of Italian descent with a few small drops of Irish blood running through her veins from her mother's side.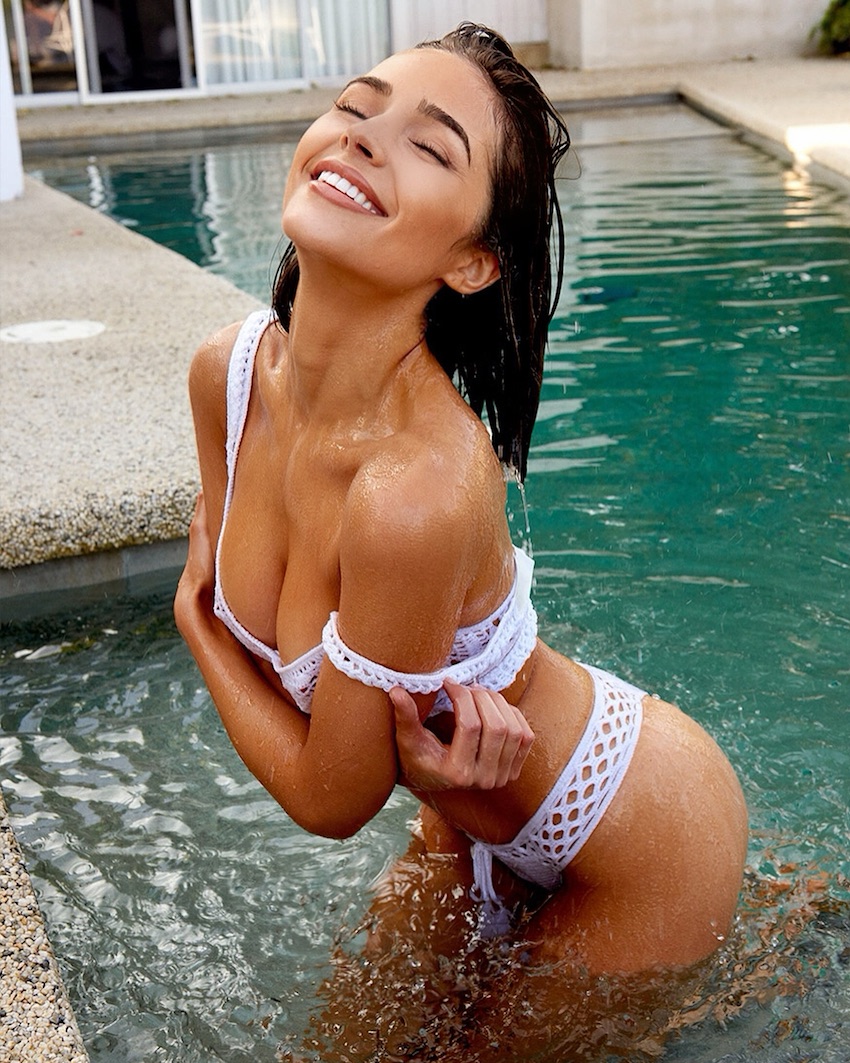 In 2010, Olivia's modeling career began with Maggie agency. Young Culpo also did a lot of instruments and even played in the orchestra. Kinda cool, don't you think?
But the real breakthrough, Olivia Culpo, experienced in 2012 when she won the Miss Universe 2012 competition. For your information, Olivia is the first winner of Miss Universe from the United States since Brook Lee in 1997. Salute!
What's more, Olivia also played in various films and television series, like American Satan, Reprisal and Hell's Kitchen.
But it does not end here.
There is also a lot of entrepreneurial spirit in Olivia. In 2017, she opened a restaurant in Rhode Island with her family called Back 40.
All in all, Olivia Culpo is a super successful woman with millions of followers on her social media and the numbers keep on growing strong. She likes to dress sexy, wear a bikini and enjoys the beach life. What to say, enjoy her.