I could not be more excited for another NBD (never before done) here on the Vporn Blog, an interview with transsexual pornstar, Kimber Haven. We are stepping things up lately, aren't we? It was just recently when we published our first interview with male porn actor, Johnny Goodluck, and today it is Kimber.
Reading interviews is always fun because you might find out one more thing about your favorite actor or actress that you have not know about yet. Will this pornstar interview with Kimber Haven provide any unknown facts about her? Probably. Did you know that, before transitioning, she was a bodyguard? Or maybe you do not know that her Scooby Doo voice impressions are entirely on point. Oh wait, do you know how Kimber came up with her stage name? I know, right, you better go and read this cool interview we did with TS adult film performer, Kimber Haven.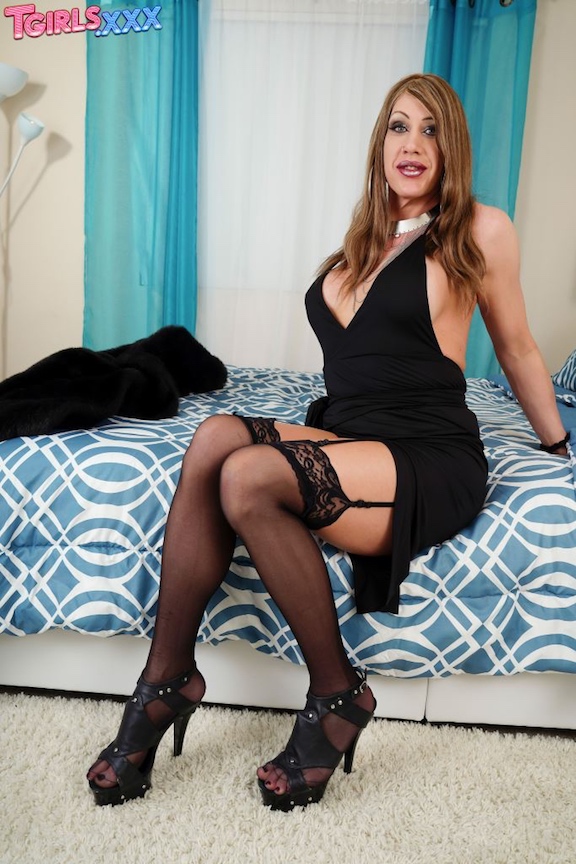 1. Please introduce yourself; how old are you, what is your name, where do you come from, what were you like growing up?
My name is Kimber Haven, I'm 44 years old and grew up in Las Vegas. When I was growing up I was a trouble maker. I loved to fight and got into them often.
2. Why did you decide to get into porn?
Boredom. I had retired from being a bodyguard and did well for myself. I no longer had to work but, about 6 months into my retirement I became restless and needed something to do. I had just started my transition so I started camming as a way to not only break up the boredom, but in a way get feedback from others on my transition.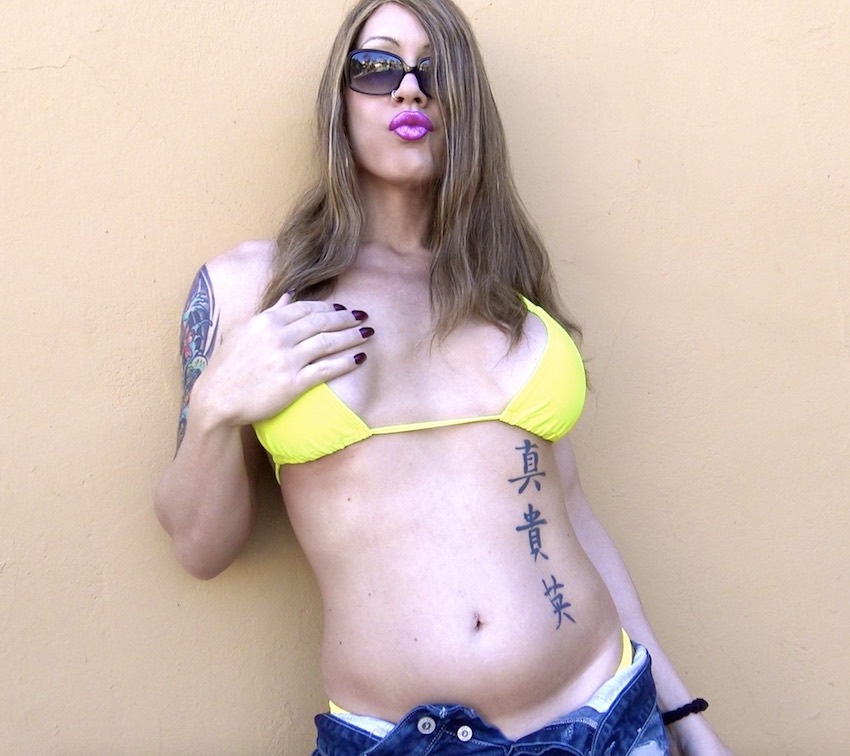 3. How has your life changed ever since joining the adult entertainment industry?
Well, I fuck a lot more people now, that's for sure. I'm a bit of a social introvert but becoming a part of the adult industry, I've had to get over that to some extent at expos and events. It has taken me out of my comfort zone being part of large social events.
4. How did you come up with your stage name?
Back in the day, I was a huge fan of the show Nip/Tuck and one of the plastic surgeon's girlfriends was a porn star named Kimber and I liked the name. As for my last name, my best friend was dating a chick named Haven Apple and I liked the name Haven.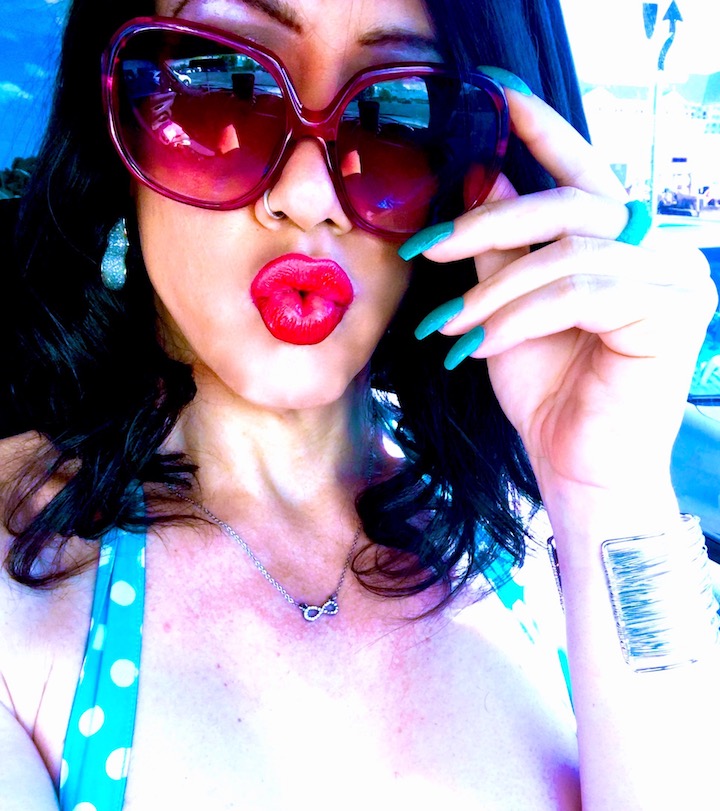 5. What do you think makes a good porn?
I think porn should be raw and nasty. I've seen a trend of it being toned down lately and caving in to the political correctness movement which I hate. Porn is about nasty fantasy, and the raunchier porn is, the more distanced it is from reality and the more satisfying it is. Porn is about fantasy fulfillment in a sexual way.
6. What is the kinkiest thing someone had done to you?
I've done a LOT of very kinky things in my life of debauchery and most would be inappropriate to discuss. However, one I can talk about happened at a sex club in Vegas where I was in a room sucking a guy off in the middle of the room with guys surrounding me on couches watching and jerking off. The first guy was about to cum and got up, came over, and shot all over my face and tits as I was sucking the other guy's dick. Then all the other men followed suit. By the time I had sucked the guy off 7 men had covered me with their juices and I was dripping with man spunk. I was so turned on by all of them using me as their cum dump.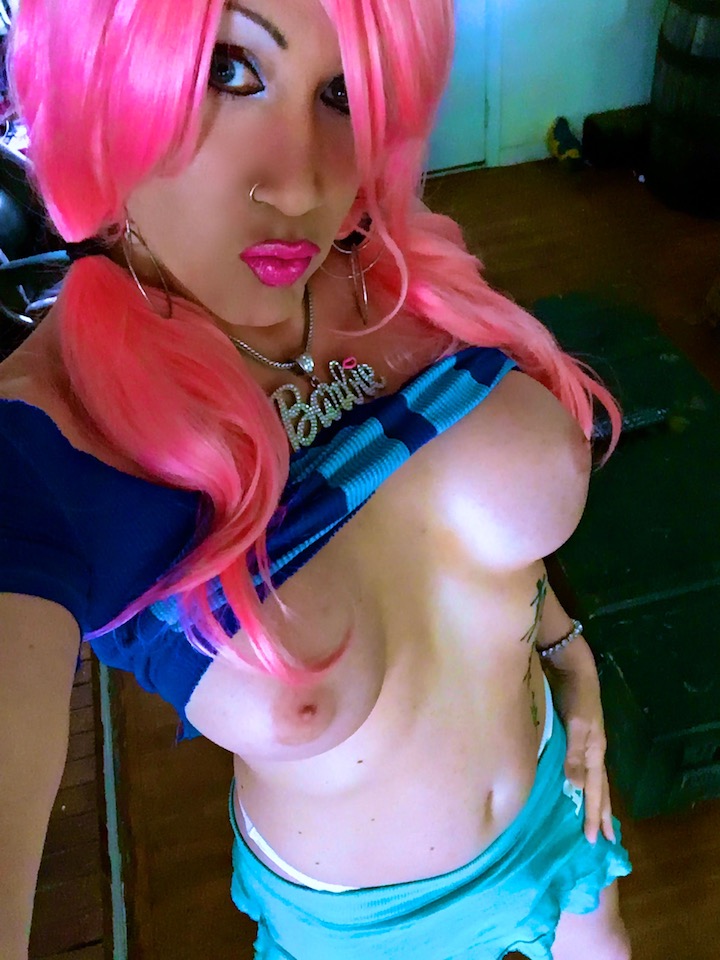 7. What one thing would you most like to change about yourself or improve on? Why?
I would say having the willingness to take a day off. I'm a workaholic to the max and work 10 to 12 hours a day, 7 days a week. I typically take maybe 1 day off a month and my pace takes its toll on me. Work for me is an addiction, and I know I need to take time for myself but have a hard time doing so.
8. When do you feel the sexiest? What do you think is your most attractive physical quality?
It's a hard question because I never considered myself sexy, just horny. I'm that girl that's always down to fuck. As for my most attractive physical quality, I think I have nice unusual eyes. My eyes are a bright green with gold flecks in them which is not too common.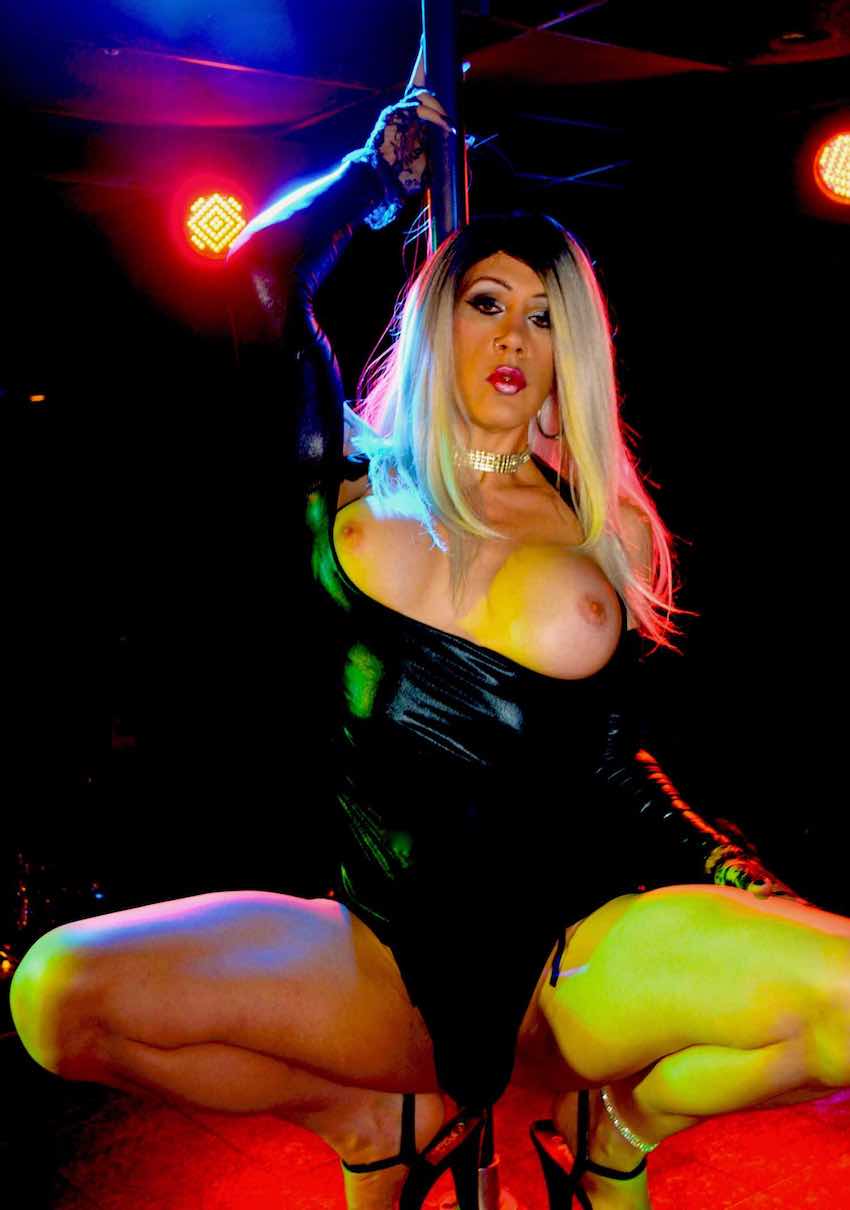 9. Do you like to go "commando"?
I can't. I am far too large, and it would be considered public indecency to go out commando. At home, I go commando all the time in my jammies.
10. Which one word would describe your life? Why?
Crazy. I've gone from Cage fighter and Bodyguard to transsexual porn star. My life has been a roller coaster of change even down to changing my very gender. I've basically lived 2 different lives, and each one was exciting.
11. I've heard you do voice impressions. When did you discover the talent and who can you do a voice impression of? Please tell us your favorite.
I was a latch key kid, and my parents were never home. They were well to do socialites and sometimes didn't come home for days so my only company was the TV. I lived in a big house, in an exclusive neighborhood where other children were not present, so I would entertain myself by imitating my favorite characters on TV. Then, I'd go to school and make the kids laugh with my impressions and be the class clown. Later in life, I began doing stand-up comedy because I had a joy of making people laugh. As for what impressions, I do Shaggy and Scooby Doo, Rodney Dangerfield, Christopher Walker, Barack Obama, Bill Clinton, Hulk Hogan, Stone Cold Steve Austin, Macho Man, and many, many more.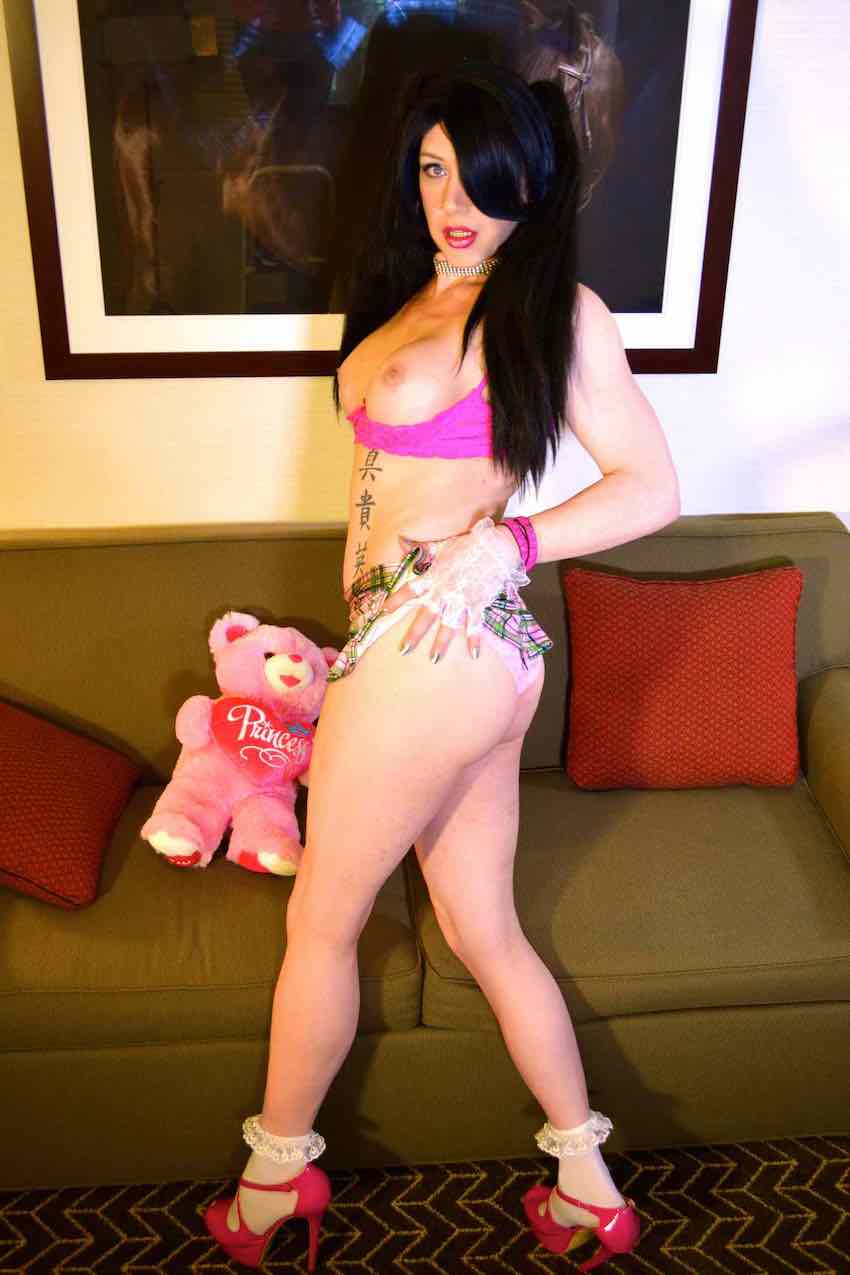 12. Do you have any quotes that you live your life by or think of often?
My father once told, "People are going to lie to you and tell you, you can have everything you want in life, but you can't." He said, "You can have ANYTHING you want in life but not everything." It's about focus. If you figure out what that one thing is and your willing to sacrifice everything else in your life to get it, then and only then, can it be yours.
13. What would be your fantasy fuck?
A gangbang with Jason Momoa and Morgan Bailey. I consider Morgan a friend and before I even transitioned I was jerking off to her. She is the bad girl of porn and has always given me a boner.
14. 3 things you were interested in as a kid that might be fun to explore now?
Nothing really. I always went for it and if something interested me I tried my hand at it. I've been a film director, special effects artist, comic book artist, stand-up comedian, fighter, bodyguard, exotic dancer, radio show host, and of course a porn star.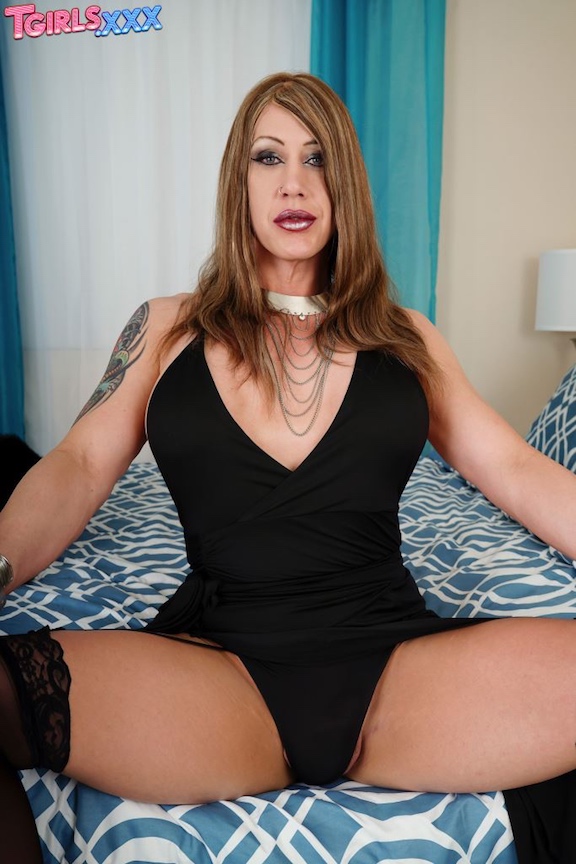 15. Where do you see yourself 20 years from now?
Geez, I'm pretty old so hopefully alive. Yeah, I hopefully see myself alive in 20 years. That's my 20-year goal, still be on this earth.
::
Do not miss a thing and keep yourself up to date by following Kimber on Twitter for more of her craziness you desperately need in your life.