I am a fan of Sara Jay, well, for quite some time now. And today, something, what would seem years ago unimaginable, happened.
Indeed, an interview with the one and the only, the outstanding MILF, Sara.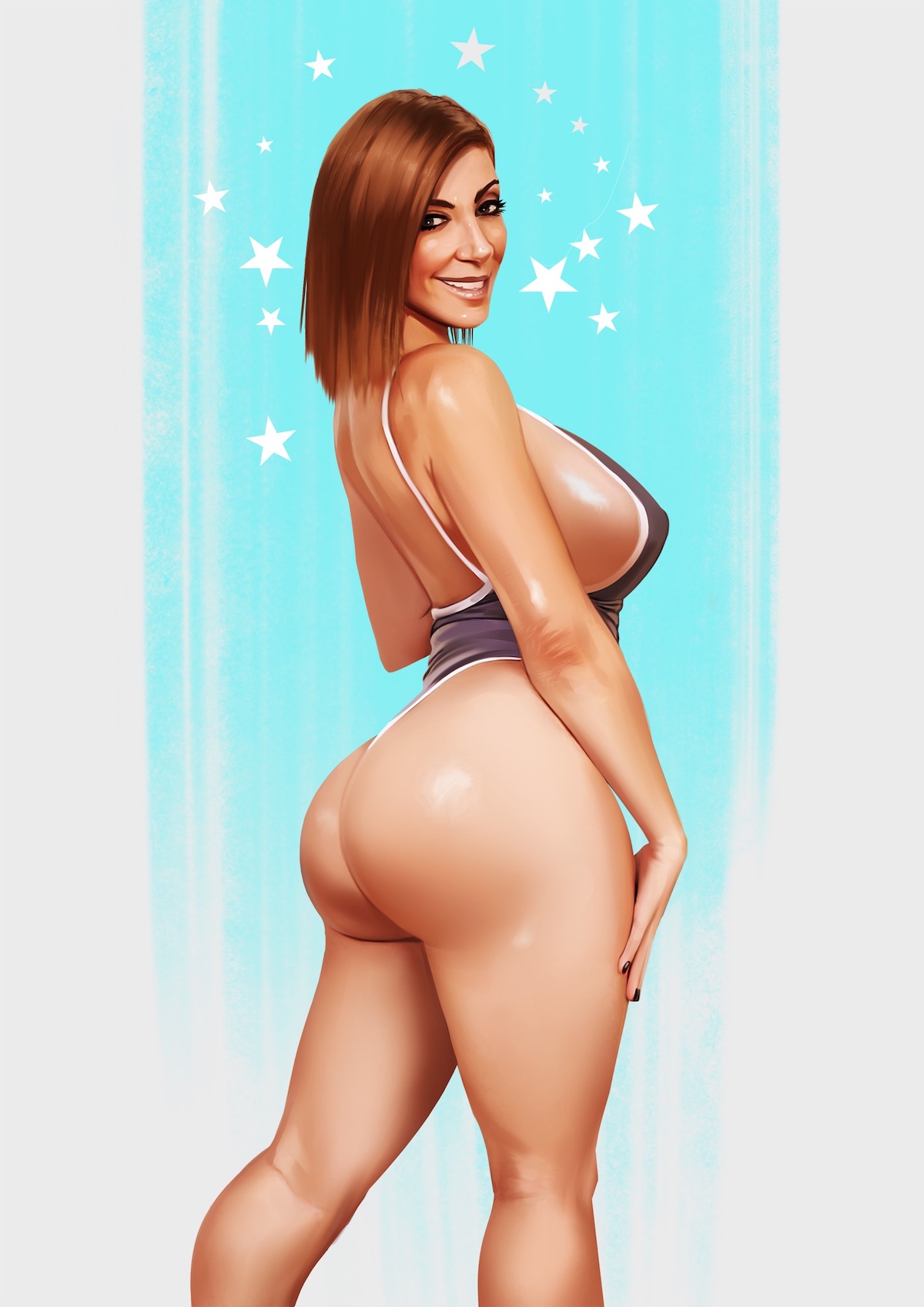 It is short but packed, perfect for you to quickly skim through it and learn a few extra things you were not familiar about Jay before.
Before we let you check the pornstar interview, we did with Sara Jay, let's take a peek at a few more extras you are surely interested in.
We all know that Sara's body physique is glorious. But do you know the measurements? Her boobs are 36E, her waist 27 inches and her hips 41 inches. What a curvy frame, indeed!
Moreover, Sara has been in the adult entertainment industry ever since she turned eighteen. You know this babe knows a thing or two about how to please and seduce just about everyone she wants.
By the way, some time ago, Sara even shared with us how she lost her virginity.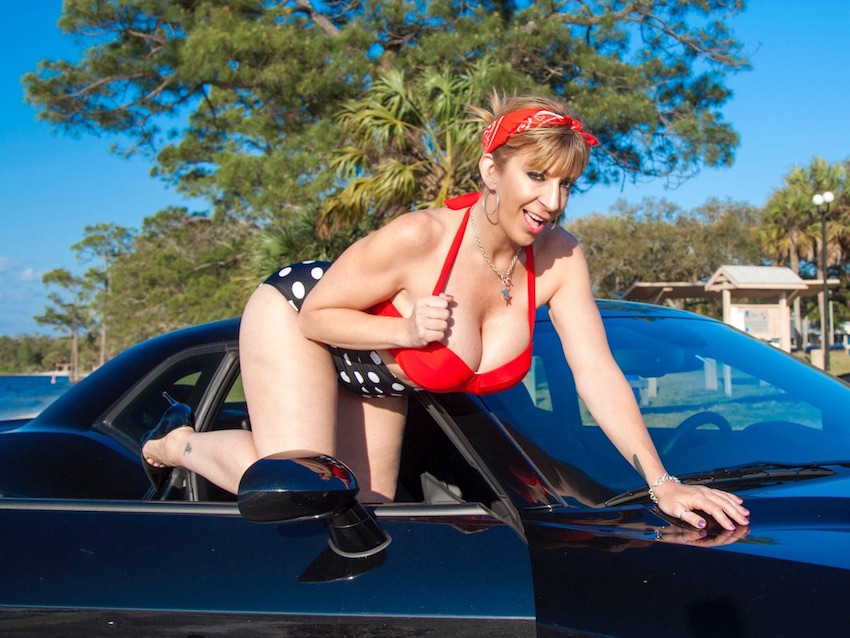 However, there is still one thing she would like to do in porn that she has not done before. More on this in the interview below.
Besides, Sara Jay won tons of industry awards and even got herself in the AVN Hall of Fame back in 2017. Sara is no joke!
It is the enthusiasm, passion and the fact of being genuine and down to earth, which made Sara Jay who she is today. Only a bright future ahead of her! And, of course, for us, Sara's fans, too.
1. What is the craziest porn experience you have ever been a part of?
I guess when a cop showed up on set. A real one, not a performer; neighbors complained cause they saw a bunch of naked people through the window.
2. What one thing do you still want to do in porn you have never done before?
Do a scene with two bisexual men.
3. Which was the strangest object you've ever put into your vagina/asshole?
I put a hairbrush in my vagina once. Also accidentally put a pool ball in my vagina. Nothing goes into my asshole.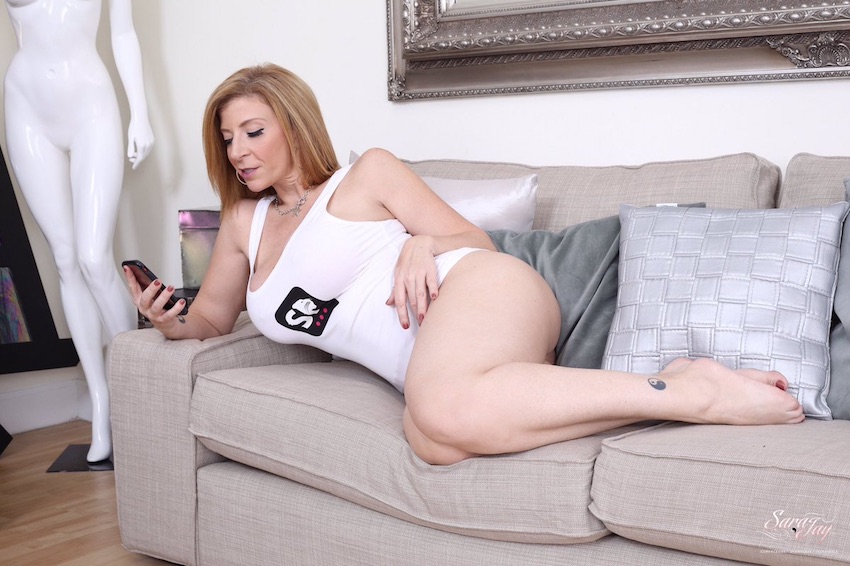 4. What would be your fantasy fuck?
The Easter Bunny on a warm afternoon next to a lake.
5. Most cocks in a day?
17.
6. What makes you smile?
Checks in a mail.
7. When you can't sleep, what keeps you up at night?
Work, scheduling, e-mails.
8. Which one word would describe your life? Why?
Dynamic. Because I'm always in motion.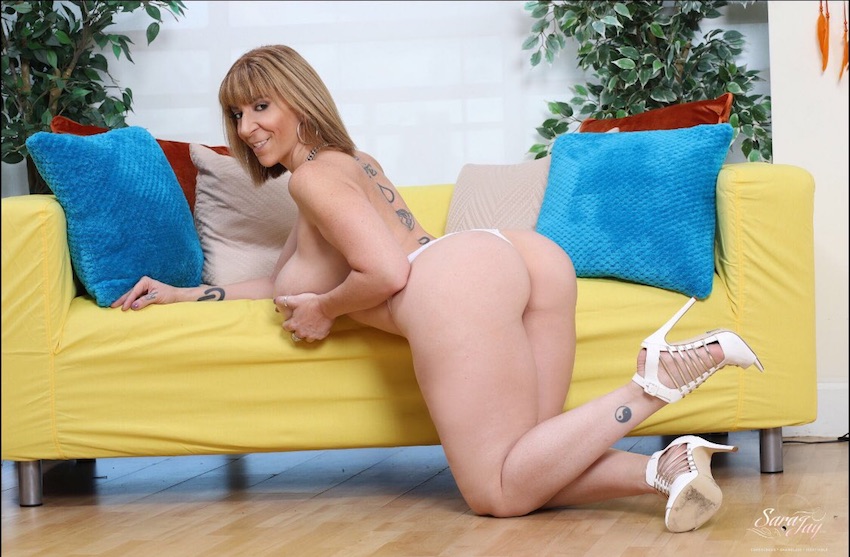 9. If you could relive any moment in your life, what would it be?
My birth, because I don't remember it.
10. 3 things you were interested in as a kid that would be fun to explore now.
I like to jump in leaves; pottery; making snow cones. I used to have a Snoopy snow cone maker as a kid and it was the bomb.
11. What keeps you busy outside the adult business?
Cooking, going to festivals and events.
12. What is your guiltiest pleasure?
Sake.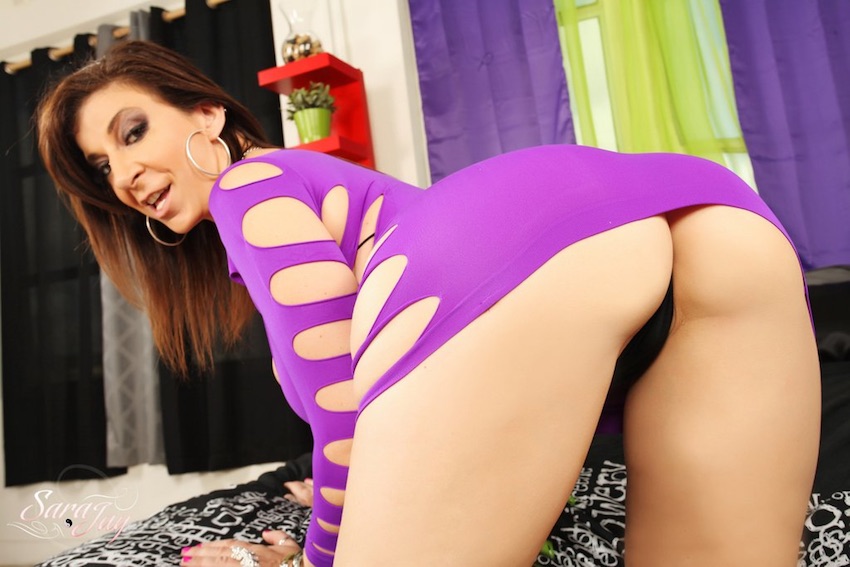 13. Do you plan on getting any more tattoos?
Maybe, I'm not against it.
14. What makes you roll your eyes every time you hear it?
When they say, "It's lit."
15. Do you have any quotes that you live your life by or think of often?
Yes, so many. My #1 is, "It's how you handle it."
16. What is the best $100 investment you've made so far?
There is not much you can buy with $100… Bag of weed probably would be the best.
17. Where do you see yourself 20 years from now?
Sitting on my porch in a tropics.
::
If you need – and you know you do – more Sara Jay action on a day-to-day basis, you better follow her on Instagram and Twitter. By the way, hot pornstar Sara is very interactive, so feel free to ask her something or make a compliment, she will get back to you almost every time.