If you are dying to see the best and the sexiest British pornstars, you just landed on the right website. Here, we bring you the most daring, the most wicked and the most exciting adult actresses from the UK.
For everyone who has never in their lives experienced a pornstar from the United Kingdom, you better do your research immediately. These ladies are exceptionally perverted, as well as very open-minded.
Sure, there might be some that lean more on the erotic side, however, the majority do not mind going the extra mile. Meaning, they are down to fuck like wild animals in their pussies and in their assholes. Also, their blowjobs are usually super salivating.
Whoever is ready to experience a slutty Brit, well, here they are, only the hottest in the Smut business. Scroll down, enjoy their social media presence, but take things to the next level with any of their XXX scenes.
I tell you one thing – they never disappoint.
The best and most wicked British pornstars
Lenina Crowne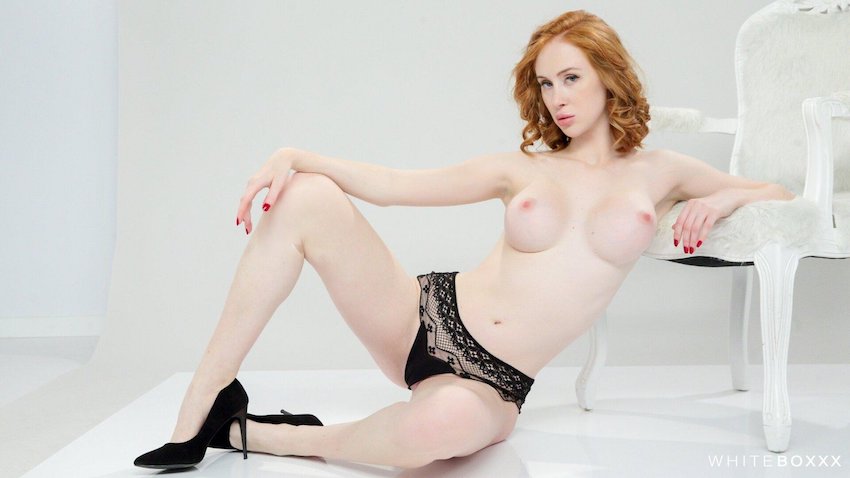 Lenina took some inspiration from a character with the same name from Brave New World, choosing to bravely explore her sexuality for our joy and entertainment. This beautiful British pornstar has legs that go for days, and an equally long torso just made for cumshots. Lenina loves history, and thanks to that, she knows what society always thought was taboo. She took it upon herself to explore those taboo genres, claiming she loves incest porn. Lenina was a webcam model ever since she was 19, and she even had crossed the line when she had sex with her boss. You can always count on Lenina to truly push boundaries.
Instagram: instagram.com/ms.leninacrowne/
Twitter: twitter.com/xleninacrowne
Ella Hughes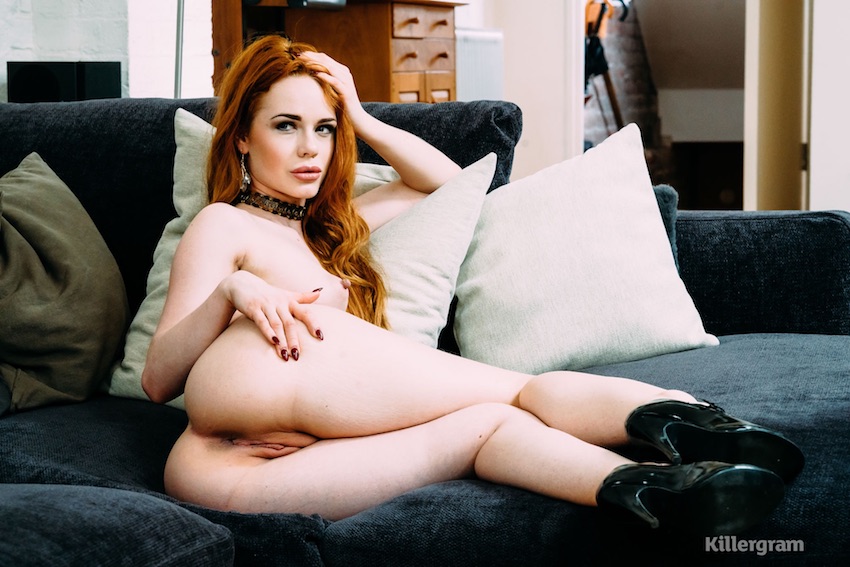 This flaming redhead has graced the big screens of adult entertainment ever since 2015. Ella is a UK pornstar best known for her work on porn parodies. Her sensual body was even featured in an episode of Game of Thrones. Ella comes from Southampton, and she didn't always wish to be an adult actress. In fact, her dream was to become a lawyer, and while she was busy studying for her degree, a friend introduced her to modeling. Soon enough, Ella started modeling for adult magazines, attracting attention from British porn producers, and the rest is history.
Instagram: instagram.com/hughesthatgurl/
Twitter: twitter.com/ellahughesxxx
Michelle Thorne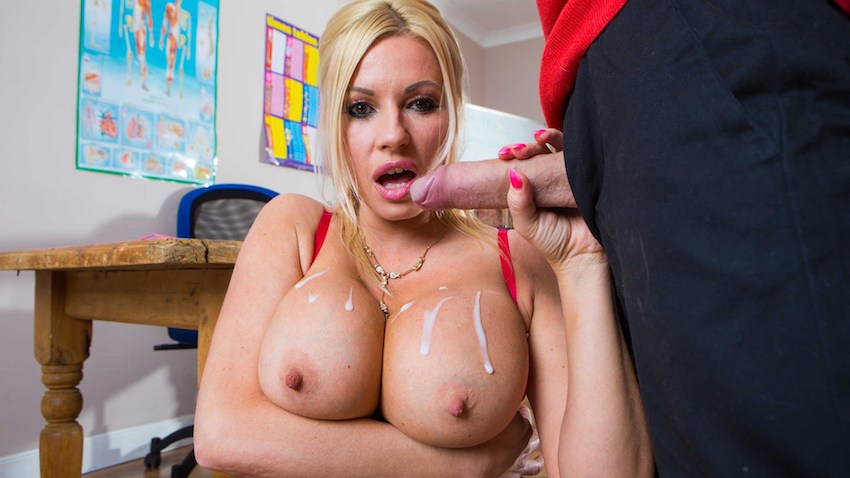 This busty ravishing blonde has been around since '99, and she amassed so much experience that she ended up as a porn producer. This British pornstar is best known for her roles in Bluebird Films. Michelle won multiple awards, including MILF of the Year, and a Lifetime Achievement award. Michelle is also a singer, and she performed cabarets before she discovered porn. Her voice was the reason why she even found her wings in the adult entertainment – a scout noticed her, asked her to advertise their company, and thanks to her incredible body, Michelle quickly became a Playboy bunny and a porn star.
Instagram: instagram.com/michellethornex/
Twitter: twitter.com/_michellethorne
Lou Lou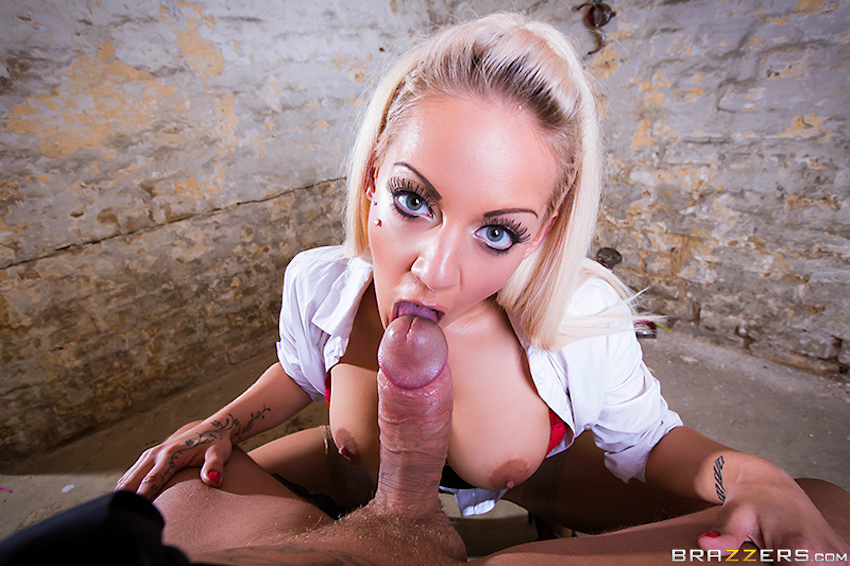 Lou Lou is a petite blonde hailing from Guildford, UK. One of Britain's best pornstars has an amazingly tight body, size F tits, a small athletic ass, and a pussy as pink as roses. Before she started performing in adult movies, Lou was a car show model. It didn't take long before was noticed by a talent scout, asking her to work as a cam model. This is where her career truly blossomed, and she's been loved by fans ever since she first appeared in 2011. Besides handling cocks like she was born to do it, Lou is also an excellent dancer, swirling around the pole and making men lust after her.
Twitter: twitter.com/LouLouPetite
Lola Marie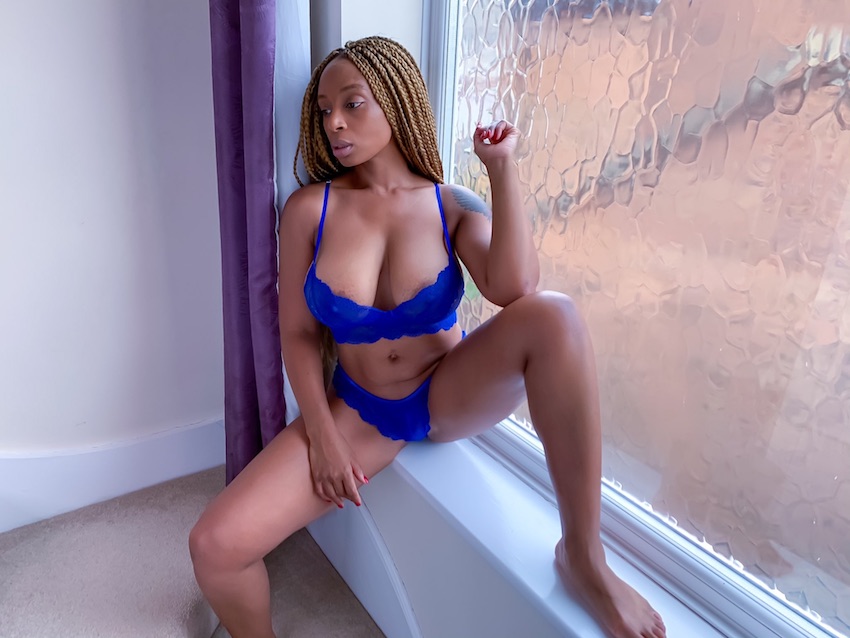 Lola is a beloved British pornstar, critically acclaimed thanks to her ballbusting scenes. She hails from Essex, and before she started doing porn, Lola was a glamour model. Lola always knew that her body is a huge asset, and she made sure to make a good living from it. Her debut was seven years ago, in 2013, and she's been unstoppable since. She filmed a myriad of scenes for Fake Hub, a popular porn site from Britain. She was always on the top, as her videos were very well received. Her movies were top sellers, and it's thanks to them that she gained a huge fan base.
Twitter: twitter.com/itsmelolamarie
Jasmine Jae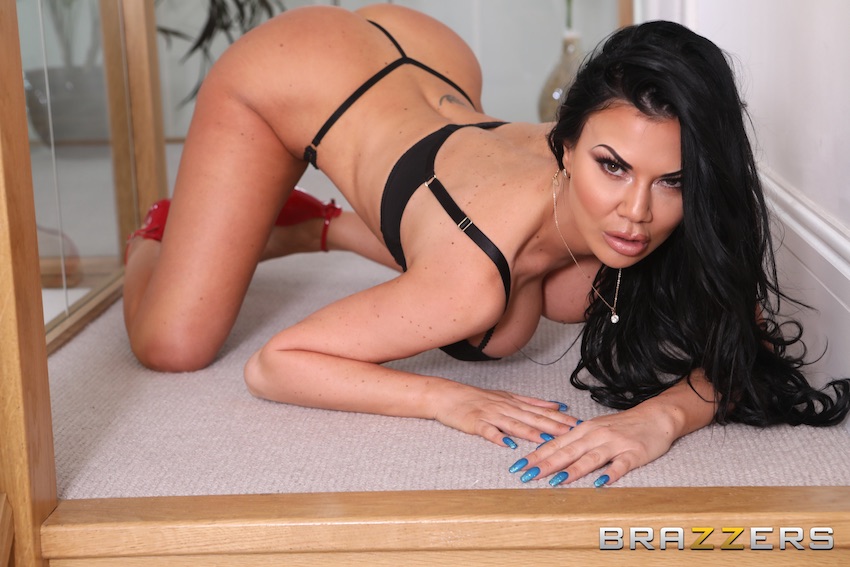 Jasmine is a ravishing raven goddess that's been seducing fans all over the world since 2012. This British pornstar is the very first actress to win Female Foreign Performer of the Year. She was born in Birmingham, but she spent her childhood in Texas, before moving back to Birmingham again. Jasmine attended a Business school where she got a degree in Business and Marketing. Jasmine was a successful marketing manager, but she felt tired of the office life. After meeting Keiran Lee during a party, he arranged her very first porn scene, and she fell in love with the work.
Twitter: twitter.com/jasminejaexxx
Rebecca More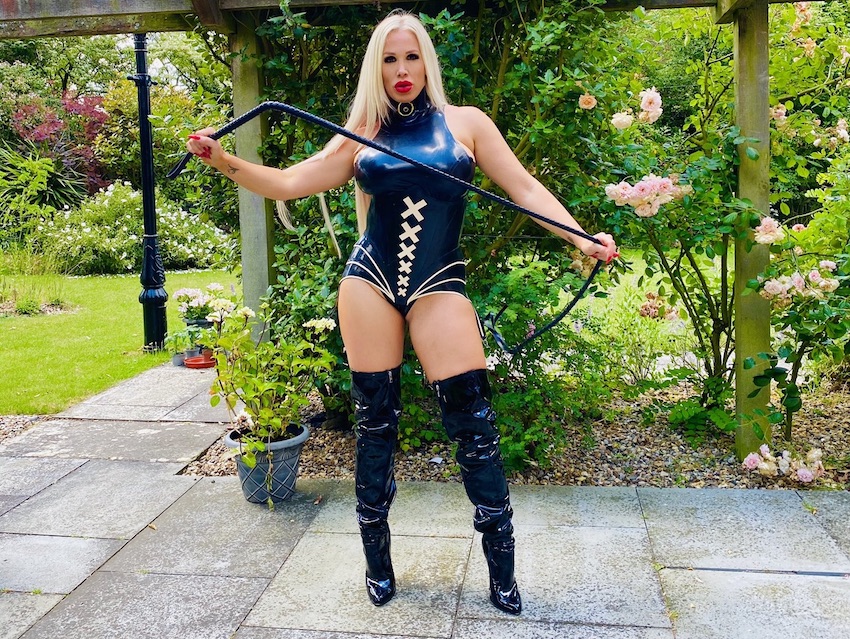 This busty bombshell has been performing since 2011 and has been a fan favorite as soon as her rocking body made an appearance. Rebecca comes from Heathrow, where she attended college and got a degree before discovering the adult movie industry. Before she started acting in porn, Rebecca was a pole dancer. That progressed into late-night calls on a British adult channel, and her love for sex fueled her passion, so soon enough, Rebecca was a full-blown pornstar. Sometimes she regrets not becoming a lawyer, but in the end, she loves the work she does.
Instagram: instagram.com/more_milf/
Twitter: twitter.com/more_milf
Lana Harding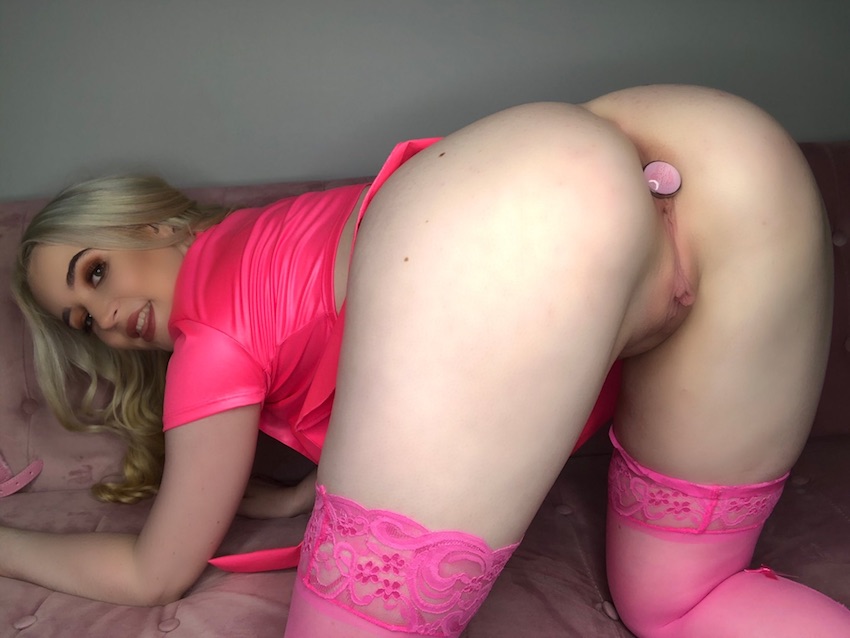 Lana is a young, tight blonde originating from Yorkshire. Her accent and her body have gained her a mass following, and although this is what pulls you in first, you'll stay thanks to her crazy skills. The British pornstar is decorated with milky white skin that matches her rosy pink nipples and equally pink pussy. Lana says she loves the color pink, and we bet she spent hours admiring her privates. Her huge size F tits and tight ass are drool-inducing on screen, and her fake taxi scenes should not be missed. Lana loves sex toys, and when she's not using them, she spends her time browsing social media.
Twitter: twitter.com/lanaharding_
Alice Judge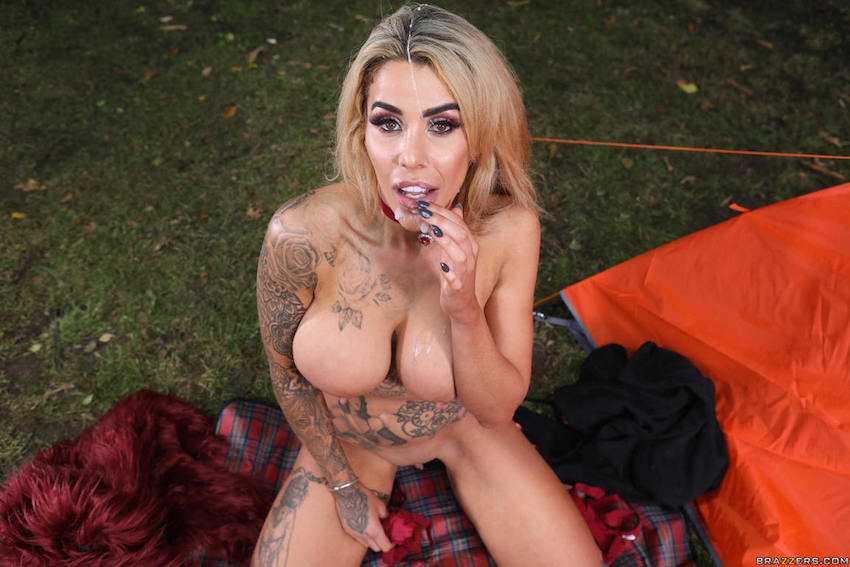 Alice is a recent addition to the world of porn, but she's already making waves thanks to her fantastic body and even better cock-sucking skills. The UK pornstar is decorated with tattoos that make a perfect cum target, yet her size H enhanced tits always steal the spotlight. Alice says that she can't get enough of sucking cock, always racing to the finish line to feel that salt and warmth fill her mouth. The number of her videos is slowly growing, and only time will tell if she'll make a splash big enough to earn awards.
Twitter: twitter.com/alicejudge_
Sophie Anderson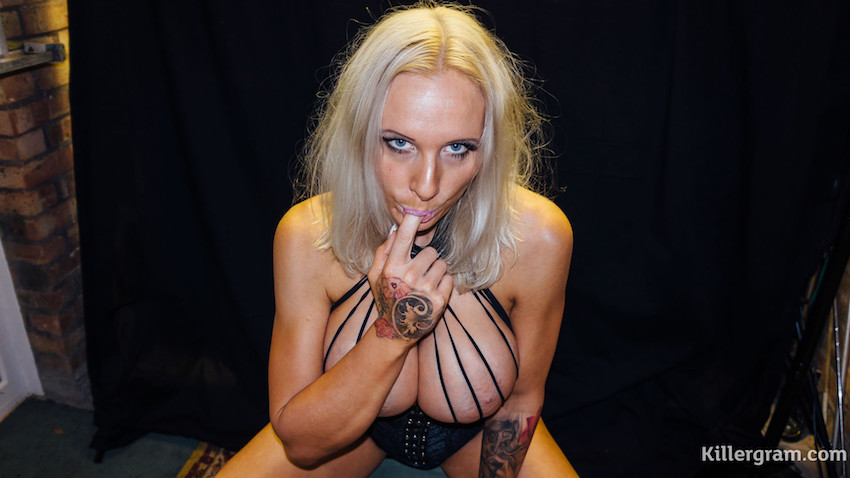 Sophie has been wowing fans all around the world since 2017. This British pornstar was born in Bristol, and that's where she filmed her best scenes for Fake Hub. Sophie always knew she was meant to be a pornstar – be it thanks to her stunning body, slutty face, or massive tits. Her fans love her for her courageous BDSM and fetish scenes. Sophie's foot fetish video was well-received, but her hottest creation has to be her movie for Television X, titled Sophie Anderson Pushed To Her Limits. If you're feeling curies, be sure to check out her cock-numbing movies.
Instagram: instagram.com/sophieasuccess/
Twitter: twitter.com/sophieaslut
Amber Jade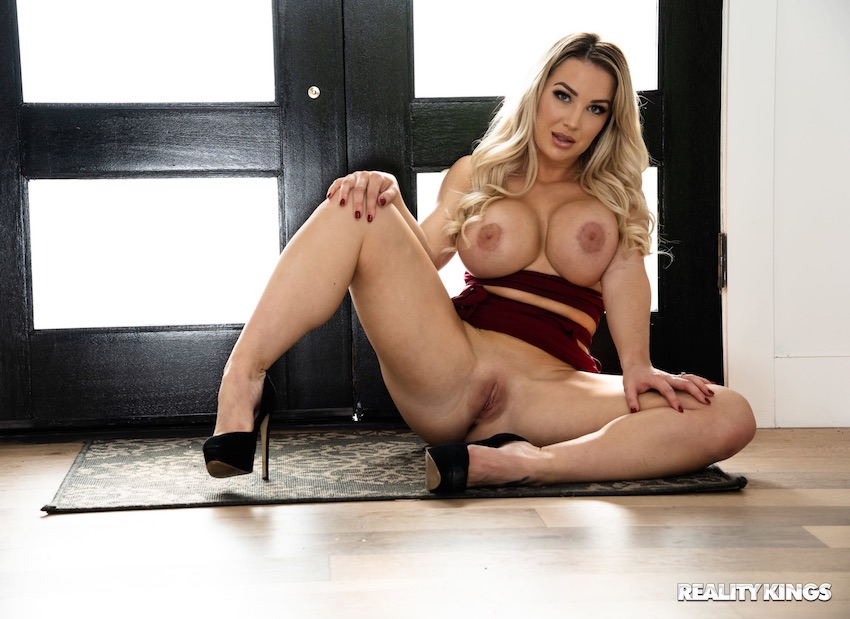 Amber Jade is a fresh face in the industry, but she already caused a riot. Be it her blonder hair, seducing body, her huge enhanced tits, or her raw sexual charisma, this British pornstar will put on a show you'll never forget. Amber loves sex, and when she's not busy being stuffed until she can't breathe, she films her own scenes and enthralls fans on her social media accounts. Performing next to famous pornstars, such as Karma Rx, Amber knows exactly what to do to keep you glued to the screen. Amber is truly one of a kind, and it's not soon to say that she will leave a lasting impression.
Instagram: instagram.com/officialamberjade_/
Twitter: twitter.com/amberjadefans
Honour May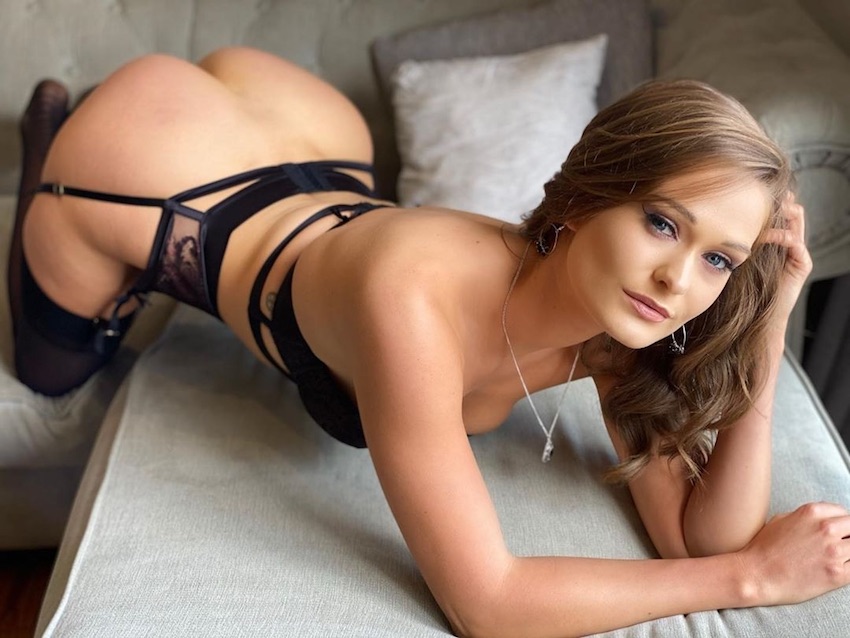 Looking like she's too graceful to be a pornstar, Honour May is here to surprise you time and time again. Her delicate skin, soft curves, and her very posh actress shine when she's being fucked senseless. Before she was introduced to porn, Honour was a glamour model but her gorgeous body and angelic face were recognized for their potential, and she was quickly intertwined with adult movies. Honour is that type of rich girl you'd love to hate-fuck, and she made it easier by giving you the scenes you always fantasized about.
Instagram: instagram.com/misshonourmay/
Anna Bailey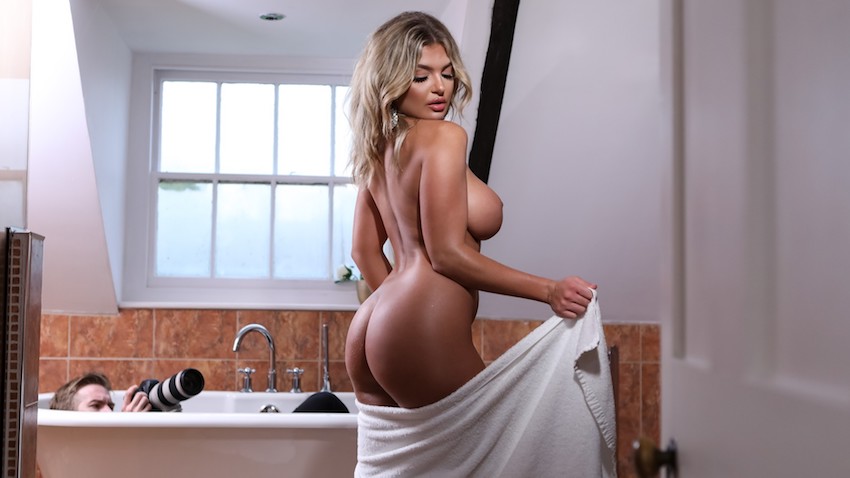 Anna Bailey has only started performing in 2019, and she's got two scenes on the world-renowned network Brazzer, but her provocative body has been noticed quickly enough. This British pornstar is only 25 years young, and she looks like she was made for fucking. Her juicy, pouty lips love to wrap around throbbing dicks, while her blonde hair dances with each thrust. Anna has huge, enhanced tits with tiny pink nipples you'll hardly resist. She's already been nailed by Danny D, and once you're over that threshold, there's no stopping you, so be ready to see much more of Anna.
Zanna Blue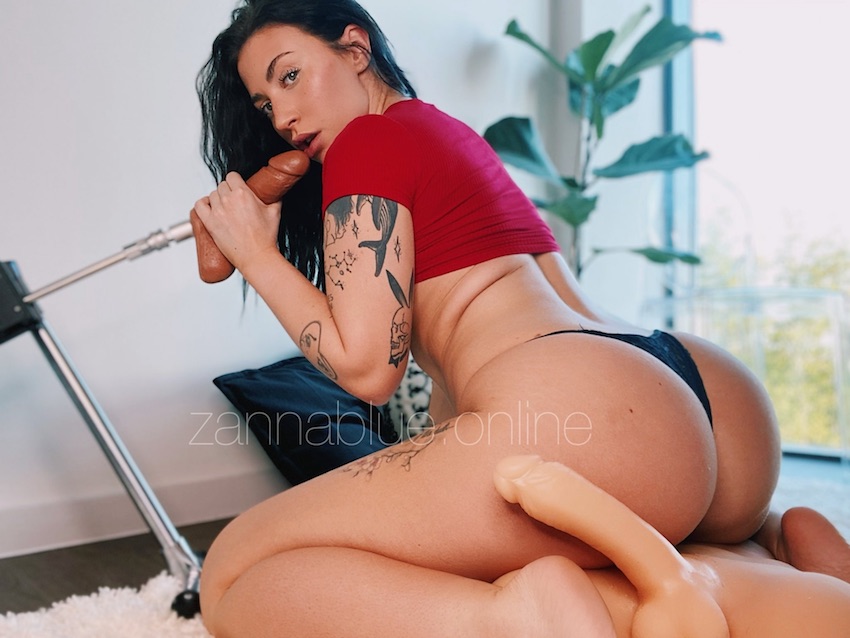 This titillating British pornstar was thrown in the spotlight in 2020, yet she's already making a splash. Zanna remarks that she loves to stop people in their tracks with her tits, and once you see the enhanced E cup breasts, you'll know exactly how she does it. Zanna knew she was made to be an adult actress, and she's making sure you never forget her name. Her provoking tits and mesmerizing ass just beg for attention, and you'd be crazy not to give her a moment of your time. Look into her stunning blue eyes as she deepthroats cocks until she sucks the soul out of her partners.
Instagram: instagram.com/thezannablue/
Twitter: twitter.com/thezannablue
Marina Maya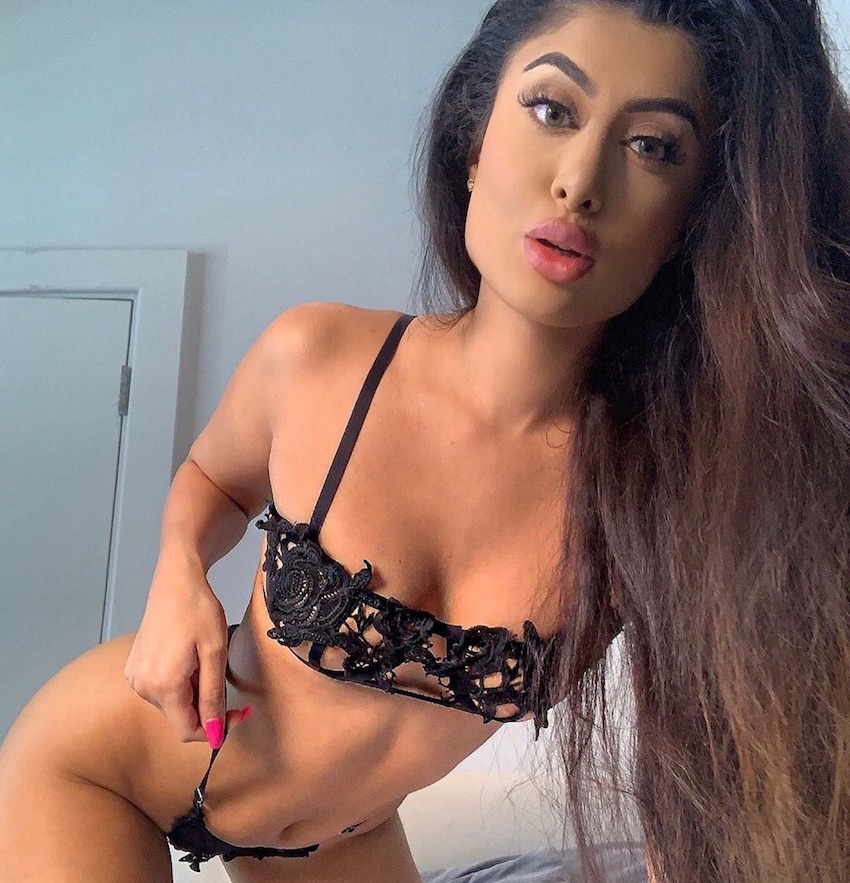 Marina is a new name in the industry, but the British pornstar knows hot attract attention. Her mesmerizing curly hair just negs to be tugged, and her sultry eyes and thick lips seduce in mere moments. When she's not busy being rammed from behind, Marina enjoys photography, art, and fashion. She started out by filming her amateur scenes, but the fans loved her so much that starting a mainstream porn career was the next logical step. Marina truly loves sex, and once you see her scenes, you'll see just how much she loves taking cocks in.
Instagram: instagram.com/marinaxmaya/
Twitter: twitter.com/marinaxmaya