How knowledgeable are pornstars about sex toys?
What you are about to witness is unexpectedly hilarious. This is how pornstars react to different sex toys. What you will notice soon after they are shown the insane Wanachi Mega Massager is that their reaction is like you would expect it from an ordinary girl. Nope, it is not like, "Yeah, this one I use on a regular." It is more like, "No way am I using this one on my pussy."
You will reveal the truth abour pornstars and the sex toy knowledge in the new edition of Wood Rocket's "Ask A Porn Star" web series.
However, if your name is Leigh Raven, the Hitachi behemoth would definitely work. But seriously, did you even see how big that thing is? It is the industrial Hitachi for those who are not sensing much. Just do not try and use it for more than thirty minutes or you can hurt yourself. If pornstars are surprised, I am sure you are in shock.
The second sex toy adult actresses get to hold in their hands and further examine is the Adam & Eve Thruster aka the Rabbit dildo. You will notice that some clearly use it and know everything about it. Ember Snow says, "Alright girls, if you haven't cum ever in your life, you need one of these."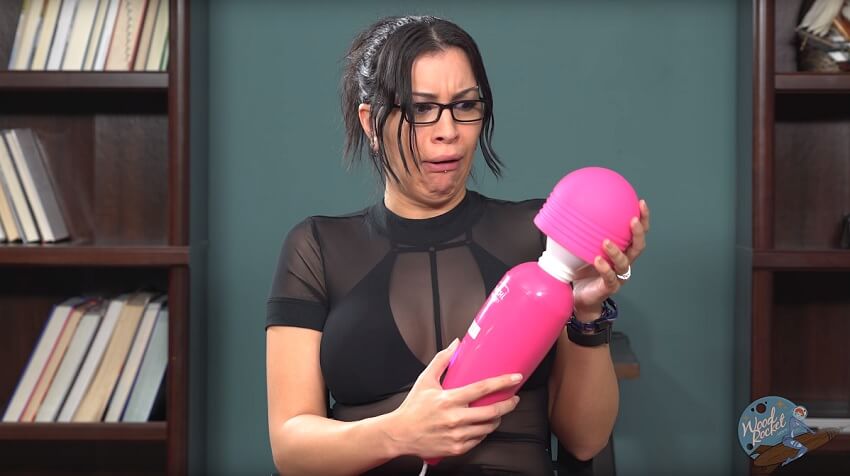 Next on the list is male sex toy, Stealth Dual Ended Stroker. Before we continue, all you need to know is that Alex More would definitely put a dick in there if she would have one.
You see, pornstars might know even less than you about pleasurable devices. Surprised?
Some know The Satisfier clitorial vibrator while the others see it for the first time in their lives. I told you, pornstars are almost like any other person out there. Well, not really. They have so much dick in their lives, they do not have to use sex toys at all. Or maybe I am just exaggerating.
Anyhow, what follows next is certainly the cutest sex device pornstars ever held in their hands. And maybe, once the video is over, they used it on themselves, too. While most of the ladies would use Sensual Touch Wand Massager on their vaginas, Leya Falcon believes it would be really cool in the butt. So, Leya, did you try it? Was it good or what?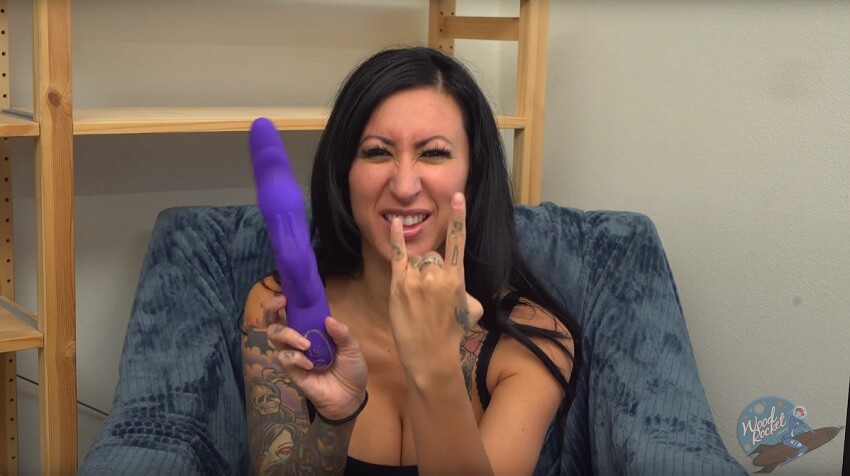 Seduce Me Twin Climaxer is surely a very unusual sex toy. It should be called the Aligator Vibrator and it even rhymes! I mean, doesn't it look like a tiny gator? Now let your imagination do all the rest and you figure out how to properly use it. Hint: there are several ways how to receive pleasure from it.
Lastly, Pleasure Tape. Nope, that is not a duck tape. It is a bondage tape that does not stick to your skin rather to itself. That said, "If you tape someone's mouth, for example, it is not gonna just totally pull off your lips when it comes off," says Riley Reyes.
Whether you find it funny or not that these porn superstars do not know the majority of these toys, it is up to you. I will add only one thing, even I am familiar with more pleasure toys than they are. Does this make me a perv? Do I even care? Of course not.