We bring you the first December's Hottie of the week award, and it goes to no other than Sarah Ashcroft. Sarah has a massive online following, but I had no knowledge of her existence until recently. Once seeing here, I became a fan and I knew that Sarah is more than an ideal fit to decorate our blog. And what's best, she is perfect to make our Monday a tad more dynamic.
But how?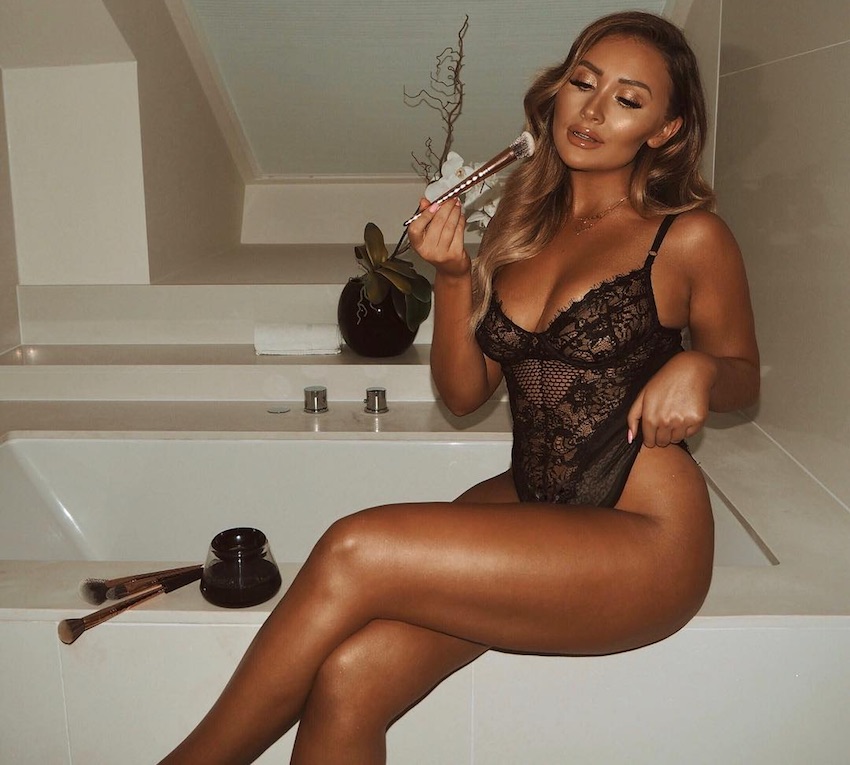 Very simple. Since you are used to seeing ladies dressed in very little or no clothing at all on our blog, sometimes, we just need to take a break from it. And there is no other better way than doing it than with the amazing Sarah Ashcroft. Did you know Sarah is half British and half Australian? You are welcome.
The lovely and glamorous blonde first started on the web back in 2015 when she launched her fashion blog. At that time, it was only a hobby, showing the world what she is into fashion-wise. It did not pass much time before Sarah started seeing that she is doing something right. People seem to love what she publishes and her popularity started to grow from there.
Today, her Instagram profile is already approaching the one million milestone. For the most part, you see Sarah Ashcroft post everything fashion-related. Of course, Sarah also does not miss posting a pic of her eating pizza on the bed or enjoying a juicy burger with her boyfriend, Joe Ellyatt.
In addition to that, she does treat us with a lingerie shot every now and then, and a butt pic as well. Besides, when summer hits or when she visits sunny and warm places, you will also see Sarah wearing a bikini. Oh yeah, and she sure does not have a problem wearing a wet white top with no bra, too.