Would you look at that, we are already celebrating the first Monday of 2020 with no other than Shaana Ashley.
If you like curves, you will like Shaana, and that is a fact. Not just that, if you are a sports enthusiast, you will be a fan of Shaana for sure.
Those curves are to die for. Thanks, Shaana!
I must say that I am pretty much a newbie when it comes to Ashley. Meaning, I am clueless when it comes to who she really is.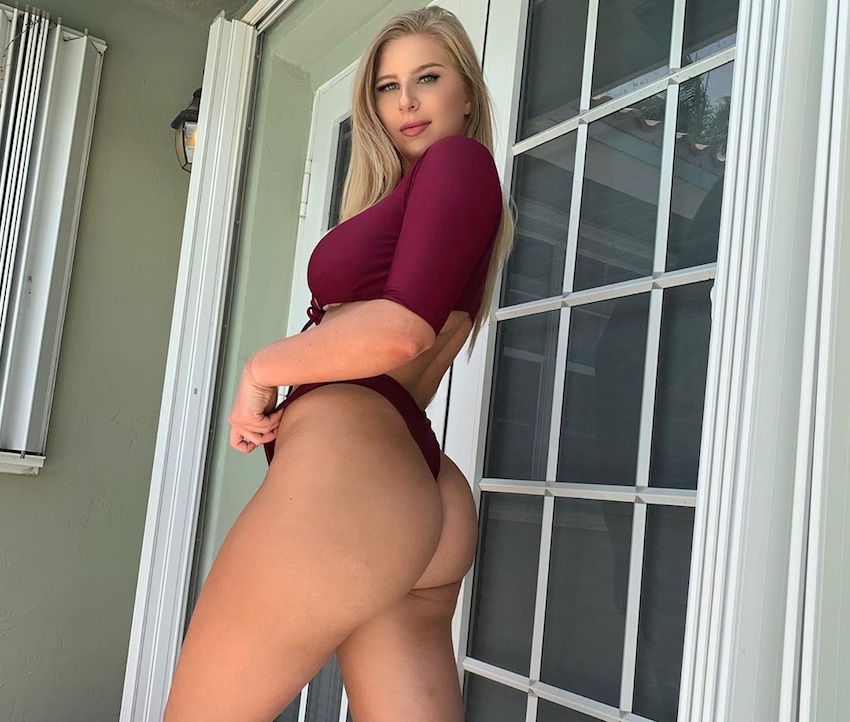 Still, I managed to find a few of her stats on the internet to share them with you here. First and foremost, Shaana Ashley was born on December 31, 1993. At the time of writing this, Shaana resides in Miami, Florida.
Moreover, Shaana does not have a problem with posting quite a bunch of sexy pictures to her Instagram profile. That said, you better not forget to follow this lady for a frequent dose of heat straight to your screens.
Sometimes Shaana wears a bikini, sometimes she is in a tight dress, sometimes she poses with her boyfriend, well, you get the gist of it. Also, she is a brand ambassador of a bunch of brands, thus pushing their products regularly, too.
If you would like to see a babe with a slim waist and a round rack, you better enjoy yourself in Shaana Ashley. She also sports a decent size of breasts.
To be entirely candid with you, those are huge! Her hooters are fake, right? They must be, otherwise, Shaana should write a book on how to keep breasts so big and so firm naturally.
Although Shaana is not very into posting gym shots and whatnot, I bet she must be working out a lot. To keep that body in such ridiculous shape, you sure must nurture it with love.
It's now time for fun.