Male adult performer, Tyler Nixon, is this surfer pornstar who is of super good looks and gives an impression of a boy next door.
Not to mention, adorable and super fuckable. Cougars simply love him! To be honest, Tyler looks way different than an average male talent. If I wouldn't know he performs in adult films for a living, no way would I say he is a male pornstar. Would you?
The fact that he is a surfer and a snowboarder, as well as a skateboarder, says more than enough about the way he looks and the way he dresses. It's different, especially for the porn industry. By being "different" from the rest and entering adult entertainment at the right time, he filled the niche and dominate it.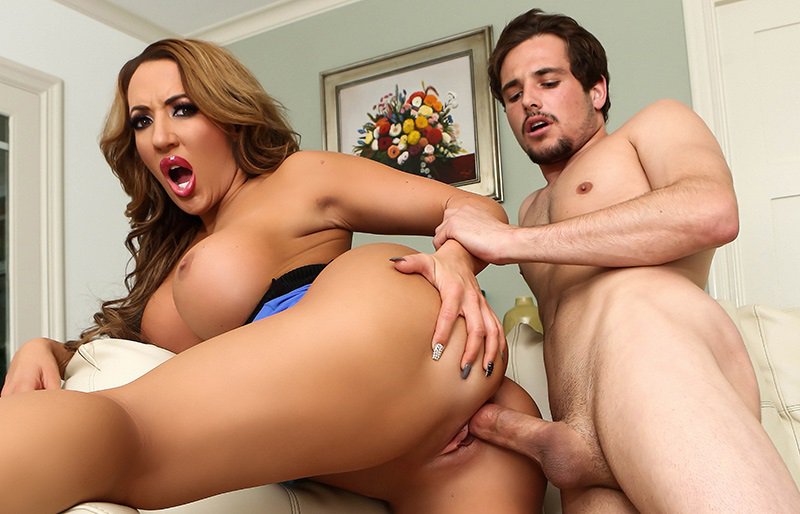 When it comes to pornography, Tyler Nixon has a slightly different approach to it than you may think. Though watching porn quite a lot prior to pursuing the adult career and not so much these days, Nixon never really was only into dicks and vaginas.
While watching XXX videos, he always searched for that something more, something deeper. Something organic. Knowing this, you now understand why he is so damn good at performing. He is passionate about it, a natural and also a really good actor. If he would own a porn company, he would like to keep everything very organic.
Like, let the talents do their thing the way they want it and like it. No directing, no nothing, just go with the love flow. I'd watch this kind of dirty scenes on repeat!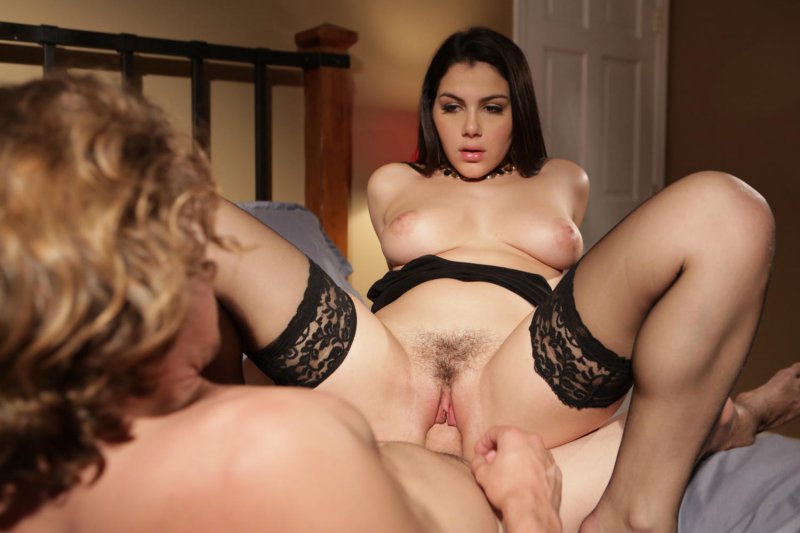 Speaking of being a pornstar, Tyler Nixon says the best part of it is that it lets you be your own boss. He sets his own schedules what allows him to continuously be active, travel and do what he likes best.
Born on July 8, 1987, in Redondo Beach, California, Tyler is one of those dudes who does not really look up to anybody. Instead, he believes that the best way to benefit from others is to take little things from different personalities and give them your own twist.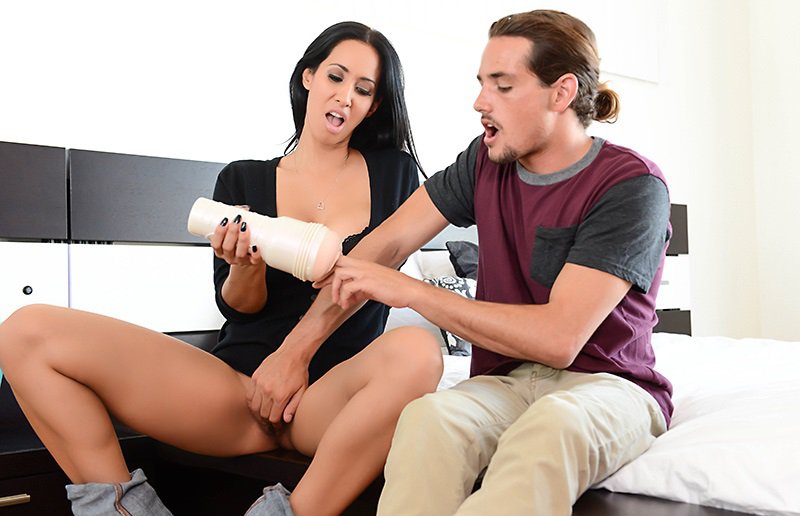 FYI: One of Tyler's favorite movies are Blow, Casino (one of his favorite of all time), and American Beauty. Ladies, now you know.
Everyone out there who is familiar with this young and fresh stud knows that older women really adore him. No wonder why there are so many porn scenes featuring Tyler Nixon fucking a MILF or a cougar. Are you interested in reading what, in his opinion, makes older women hot and sexy? Tyler likes their dominance and the fact that they know exactly what they want. Makes total sense to me.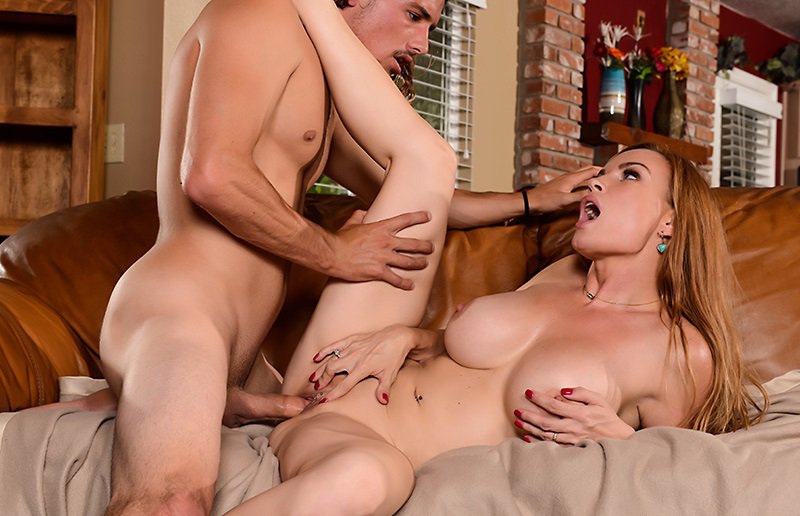 Anyway, in each and every adult scene of his, you will see his dedication and how well he immerses himself in the act.
That being said, let's dive in and start watching that amazing performance.
Refresh your body and mind with Tyler Nixon porn videos
Tyler does exactly what Britney says

Poor Tyler came to ask Britney what is troubling her in the local area, however, he never expected she would take things so seriously. Well, is he really a poor boy? I think he just might be the luckiest stud out there. After all, he just came at the right time, running into super horny Britney, who is in desperate need of a young cock. Of course, he is pleased to take care of her needs. As a matter of fact, it is more like Britney taking care of Tyler Nixon and his shaft with her amazing experience and skills. This busty blonde is to die for and, especially when she climbs on top and rides him vividly.
When things get hot between Tyler and Casey

The young and horny couple never has enough of sex. They are continuously discovering new ways of pleasing their sexual desires. And if that means including some fetish play, then that is exactly what Tyler and Casey will do. She plays with herself, he tightens her arms, she sucks his cock and so on and so forth. When they are both ready to take things to a different degree, Tyler inserts his shaft deep inside Casey's juicy vagina and fucks her crazily. She even rides him cowgirl style, taking him on an unforgettable experience. I wonder what is next for these two.
Danielle Derek knows how to teach young skater boy a lesson

Tyler and his girlfriend are enjoying themselves outdoors, listening to music. Unfortunately, it is a bit too loud for his neighbor, Danielle. She comes once and she comes the second time. Well, the third time, Danielle truly has enough of it. She walks to the youngsters with her enormous tits out, scaring away Tyler's girlfriend, but not him. After all, he always dreamt about getting his cock inside this sex doll. The time has finally come for Tyler Nixon to experience all the goodies that Danielle Derek has to offer. And she will not ask him to do it; she will simply take it from him.
Big breasted mom knows how to cool things down

When Tyler tried to set up a birthday present for his girlfriend, she, unfortunately, find out about this other girl who he was texting. Well, he sure was not fucking her; she was only a lady who is helping him set up the party. Anyhow, she is about to leave him and does not even want to hear another word. Fortunately, her mother, Joslyn, walks in and finds the sad Tyler all alone. As aroused as she still is from playing with herself, Joslyn has something special in store for young Tyler. The boobs, the ass and the pussy! He cannot say no to that pack of amazingness and destroys this hot MILF right there, on the couch.
Outstandingly hot shower sex

While Abella Danger is already enjoying herself a hot shower, Tyler Nixon joins her for a dose of fun. You already know what I am talking about – these two are about to have vivid sexual intercourse in the shower. And if you have never had shower sex, you better set things up with your partner as soon as possible. It's the best! If you need inspiration, here they are, Abella and Tyler, enjoying each other to the fullest. Oh the love sounds, they make the body juices flowing like wild right from the get-go. Now is the time to let loose and enjoy two lovers take things to an entirely different sexual degree.
Hot fuck on a couch

The young and super horny couple could have sex over and over again. They just cannot get enough of it – which is perfectly fine with us! At least they are willing to share their sexual encounters with us. The two of them do not really need much encouragement to get their body juices flowing. From a sloppy blowjob to eating her pussy out, the foreplay is more than magnificent. But the sex act that follows will surely blow you away. You should not really miss this one if you are down for some fresh meat and young and juicy bodies.
Ending the date with a fuck is always a wise decision to make

Rushing back home, fresh couple is all about getting some banging done. They share many succulent kisses that get them aroused and ready for the fun. She teases him with her small and tight pale ass and he sure cannot resist. After licking her pussy and getting it dripping wet, she returns the favor and blows his throbbing cock. When both on full-whack, prepared to put in the next gear, the fucking beings. They change sex positions and drill like it would be their last time. Finally, having sex while spooning, Tyler Nixon cannot hold it in anymore and unloads a portion of jizz straight into her hand.
Teen couple enjoys a hot romp

Nothing can stop a young couple from fucking when the need to please their horniness arises. Dillion Harper and her boy, Tyler, don't even have time to go to the bedroom. Instead, they start to enjoy themselves by the fireplace. Nixon helps his sweetheart, takes down her panties and immediately starts to munch on her juicy pussy. Needless to say, Dillion, too, pleases him orally, enjoying his nice shaft. Eventually, they move their hot bodies to the resting chair, where they continue their intimate moment. Before the spooning penetration, Tyler Nixon once again dives deep between Harper's slim legs, licks her clit and gets her ready for the cock.
There is no such thing as enough sex

Let's face it, we all like to have sex. It relaxes us, fills us with fresh energy, not to mention, how fun it is. Changing positions, taking her from the top, from behind, sideways or she rides you reverse cowgirl, exposing her tight ass. Now, of course, these are only a few ways how you can enjoy fucking. There's a ton more, plus, you can always discover new, customized to your needs, positions.
A fresh new couple, just like Holly Michaels and Tyler Nixon are, does not have any boundaries. When the need to reach an orgasm, or two, appears, they go straight to the job. No need to ask twice and they are both already all over each other.
Bring out the sex enthusiasm you have inside yourself and have loads of sex on a regular basis!
Painter gets a chance to fuck a long time crush

You are crazy about this chick and would do just about anything to be with her, however, she's in a relationship. Did you ever encounter this situation? It probably happened to all of us. There's always this amazing and incredible girl. Plus, the forbidden is always kind of attractive to us.
After a month of not seeing each other, Tyler Nixon finally gets to meet Heidi. He realizes how much he has missed her but also notices something has changed. From the way she is acting, Tyler notices she is over with her boy, Mike. Now is his chance to seduce her and make her his own. After she spends a good while posing nude for him, they cannot hold themselves back any longer and attack each other with great passion. It's sexual hunger that they need to feed. Do they succeed? Find out in the super erotic video above.