More than two years ago, I wrote in this space about the towering queen of golden age porn: Vanessa Del Rio: Legendary Latina From Porn's Golden Age.
Vanessa Del Rio was the first Latina porn superstar. She appeared in more than 100 porn movies, starting back in the 1970s. She was also extremely popular in various short "porn loops". Vanessa was, and remains, a genuine legend of the Golden Age of porn.
See also this post, where she's featured in a legendary wet-n-messy mud pit scene that no WAM or splosh fan can ever forget.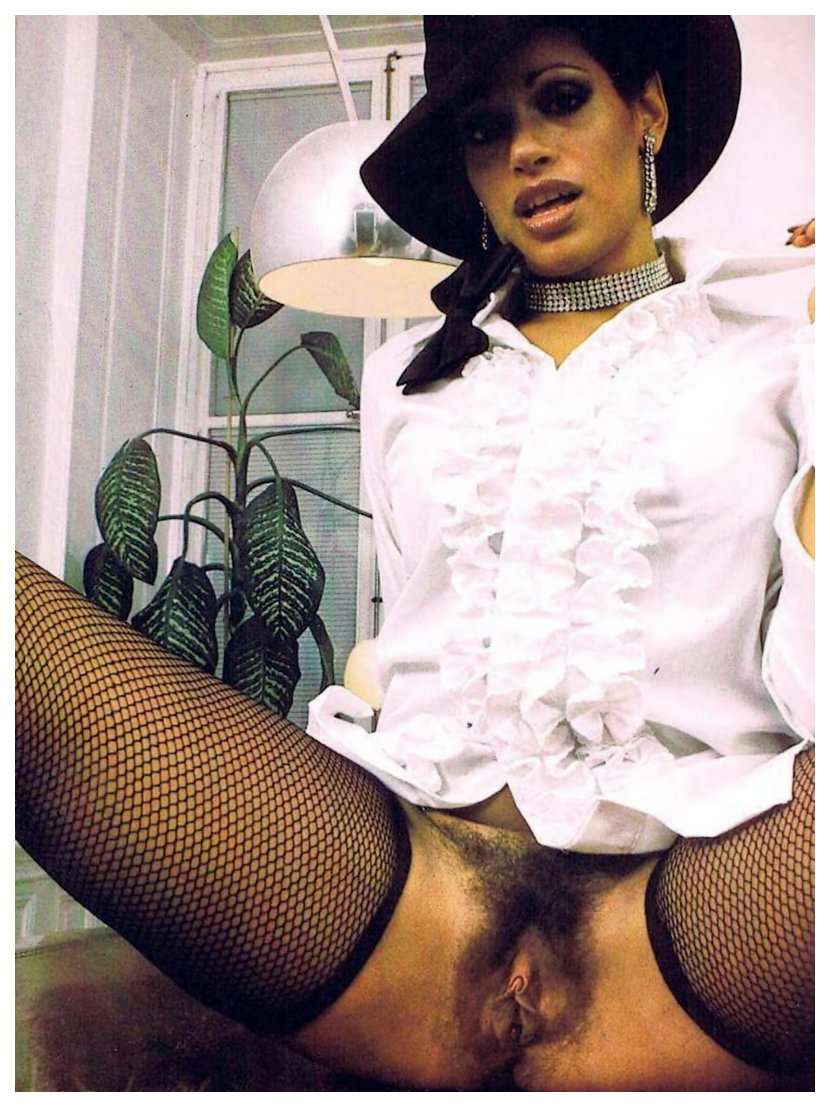 A porn talent as famous as Vanessa was also highly sought-after by still photographers who shot content for porn mags. This spread comes from the 1979 Swedish porn magazine "ERO Deluxe", and the blurb sort of accidentally explains the economics of shooting a porn superstar: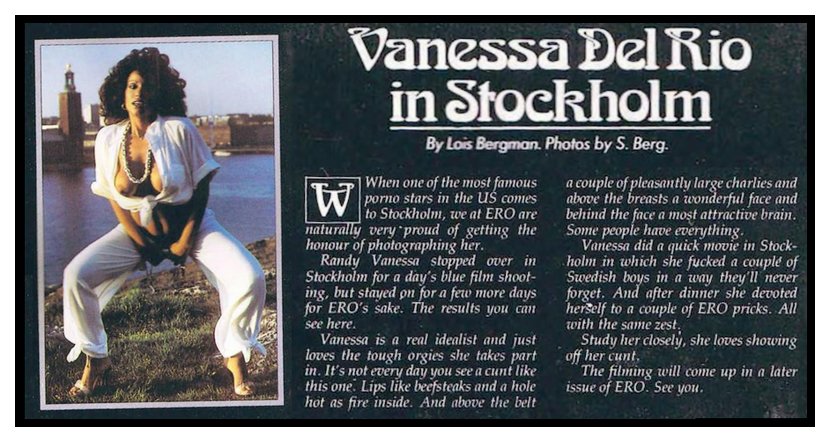 Vanessa flew to Stockholm to make a movie (perhaps with the Swedish Erotica studio), but the porn magazine was happy to take commercial advantage of her visit to their fair city:
When one of the most famous porno stars in the US comes to Stockholm, we at ERO are naturally very proud of getting the honour of photographing here. Randy Vanessa stopped over in Stockholm for a day's blue film shooting, but stayed on for a few more days for ERO's sake. The results you can see here. Vanessa did a quick movie in Stockholm in which she fucked a couple of Swedish boys in a way they'll never forget. And after dinner she devoted herself to a couple of ERO pricks. All with the same zest.
Some Awesome Photos of Vanessa Del Rio
It would seem that the worthy pornographers at ERO magazine were not much given to exaggeration. This photo only shows us one of the ERO pricks to which Vanessa devoted her famously effective attentions, but "zest" certainly seems like a fair description of Vanessa's oral approach to the thing: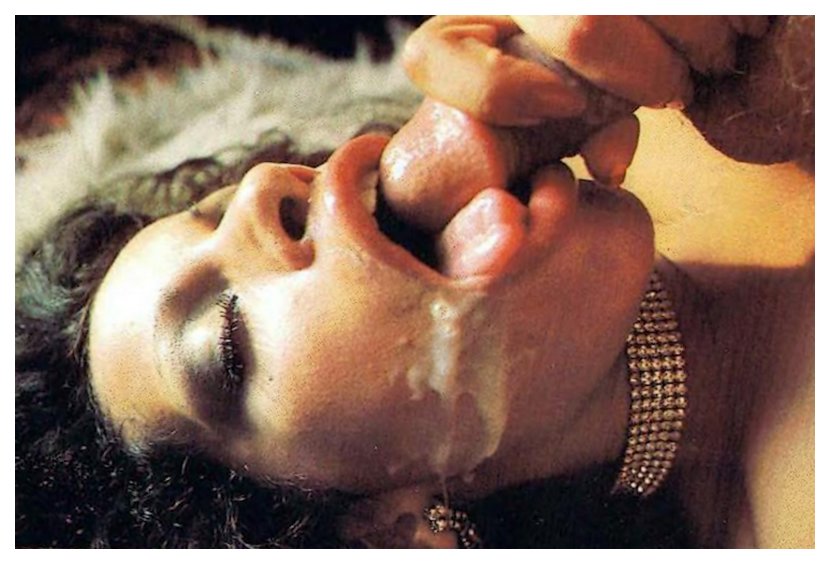 I always learn unexpected things from vintage porn layouts. For instance, I learned something about Sweden cuisine from looking at this old porn shoot. Did you know that one of the culinary delicacies of Stockholm is (apparently) big rubber cocks dipped in wine? (Er, I hope it's wine…)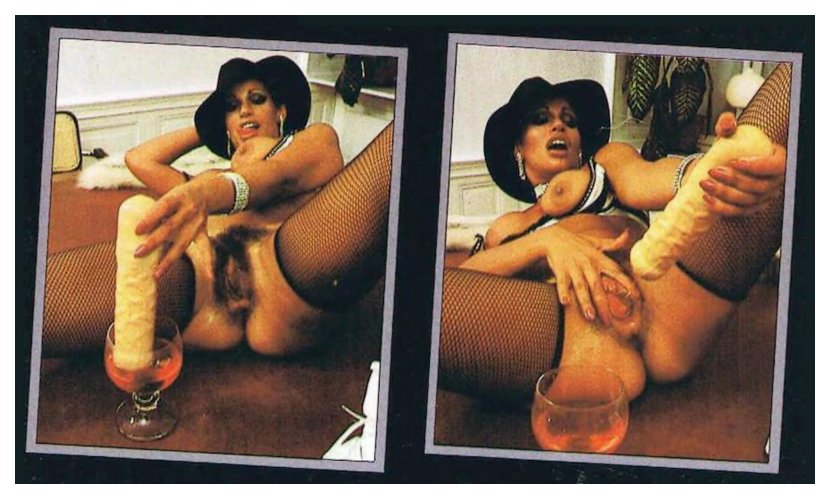 The full recipe for "Stockholm Tasty Dildo" has one more ingredient. After the wine dipping, an ersatz cock needs a final flavoring with pussy juice before it's suitable for sucking and savoring: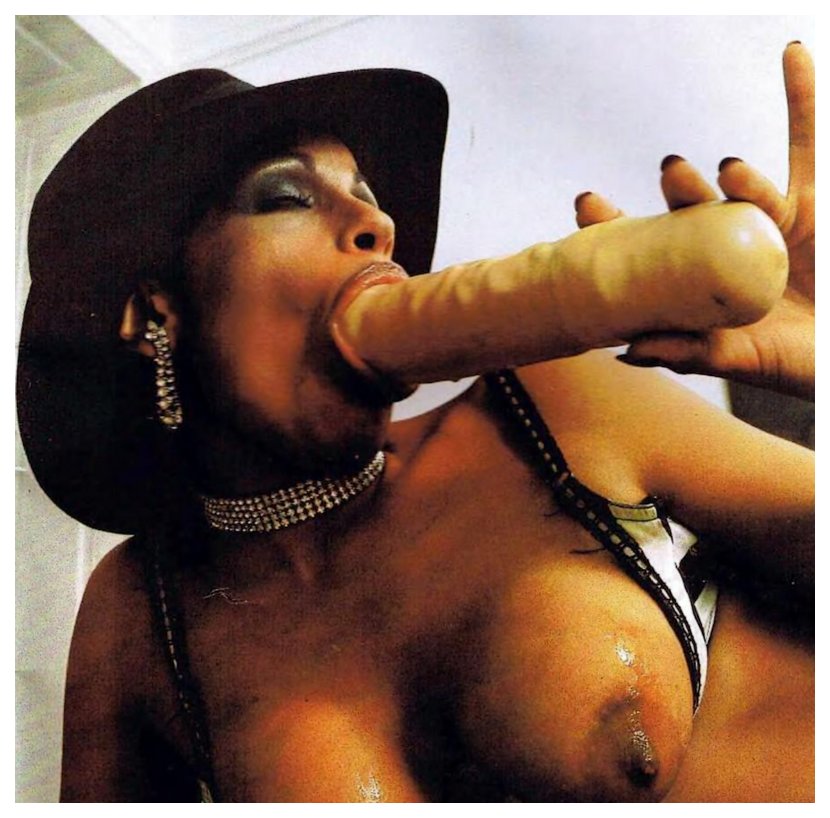 Did you ever wonder why a series of porn photos from a particular series is called a photo "spread"? Gaze on this photo, contemplate it deeply, and you will eventually come to understand: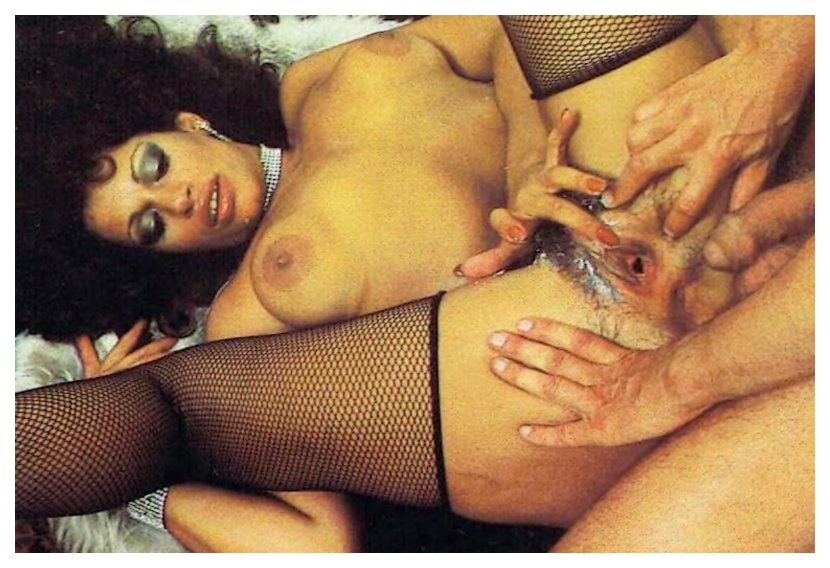 I must confess, that last was a joke. The Oxford English dictionary people date the first use of "photo spread" to the 1940s in the Zanesville Signal. As an Ohio newspaper of such conservative mien that it's very unlikely to have been reporting on pornography. But in my defense, Vanessa's "spread" made the joke too tempting to pass up. I don't know about you, but I've certainly enjoyed our vicarious drop-in on Vanessa's "How I spent my Swedish vacation."