If you are into strong ladies, you will definitely enjoy the amazing Wioletta Pawluk. I bet you wonder, this lady must be an immigrant. Well, she is. She was born in Poland, however, Wioletta later moved to New York to pursue her dream as a model.
For your information, she dived all-in into the modeling industry as soon as she graduated from college. However, lovely Wioletta did not always look as muscular as she does now. Did you see those quads?!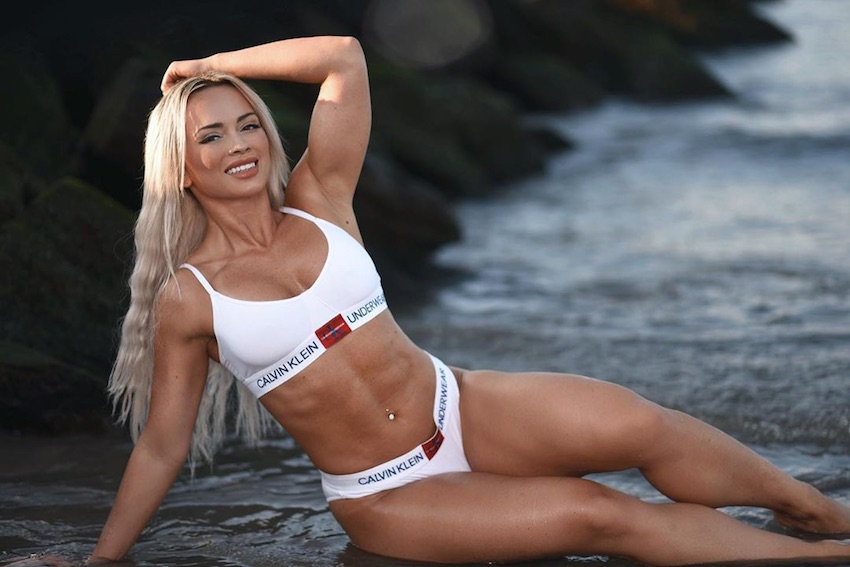 From being a model to becoming an avid fitness enthusiast, that's the shortest Wioletta Pawluk story. And today, you can enjoy her insanely perfect body all over her Instagram profile. Speaking of Instagram, at the time of writing this, Wioletta already has well over half a million followers. Yep, she is no joke.
But there is a lot more to Wioletta than just the fitness and online coaching part. This hottie of the week is also an architectural and interior designer. I told you Wioletta is no joke. She even does custom clothing and whatnot!
What I find super cool about all these fitness ladies is that they sure are not shy. Meaning, they like to put on display their bodies from the front and from the back. Of course, in a bikini!
I always wondered how must an ass like that feel in hands.
So far, I haven't yet touched it, and I would definitely not mind squeezing it – pretty much as firmly as possible. I bet my hand would hurt. I guess I will need time to do its thing before it happens.
For now, I will adore all these women, like Wioletta Pawluk, who are all about taking care of their bodies.
Join me while we skim through some of the sexiest Wioletta photos and short clips that will amaze you and maybe inspire you to go to the gym.