Hungarian adult actress, Aletta Ocean, will bring joy and pleasure to everyone who craves Eastern European sex action. Her insanely good looks will get you hooked the very moment your eyes meet hers. Not only do her ass and her 38DD boobs make your jaw drop, those mesmerizing "porn eyes" will make you go crazy for Aletta. Moreover, when you will hear her speaking, boy, that accent makes her sexy as fuck. Like she isn't already sexy AF, Hungarian-English is just an icing on a cake.
Deep voice, exotic face and overall incredible body, as well as her crazy good acting skills, make Aletta Ocean a pornstar who you should fap to on a regular.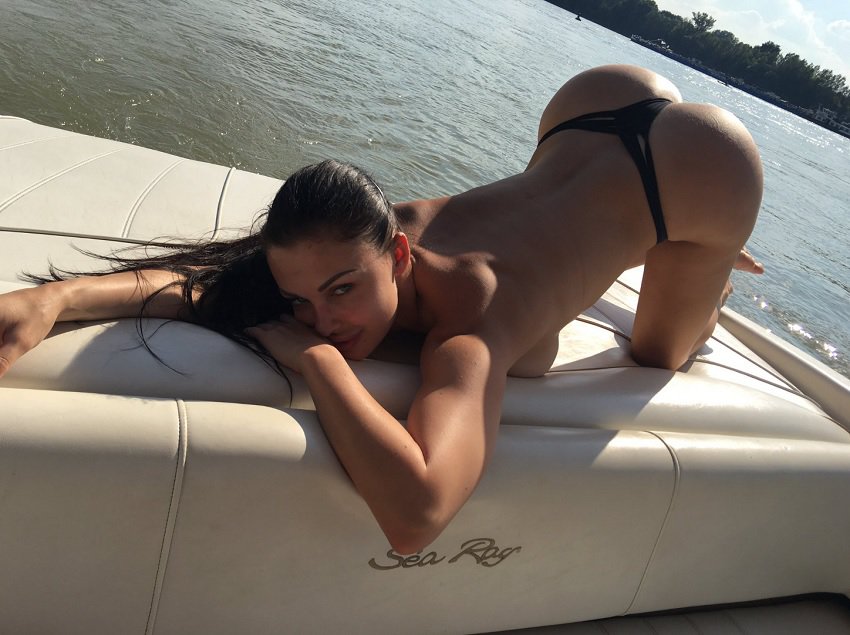 Born in Budapest, Hungary, on December 14, 1987, Aletta waited relatively long before she lost her virginity. It happened at the age of 18 to a nice and very good looking tennis player. Long story short, it was a great experience for Ocean.
Though there are plenty rough scenes she did to date, deep inside, Aletta enjoys romantic sex as well. A combination of both works perfectly for her. Furthermore, Ocean prefers cock to pussy, however, she does not mind taking care of a juicy twat, too.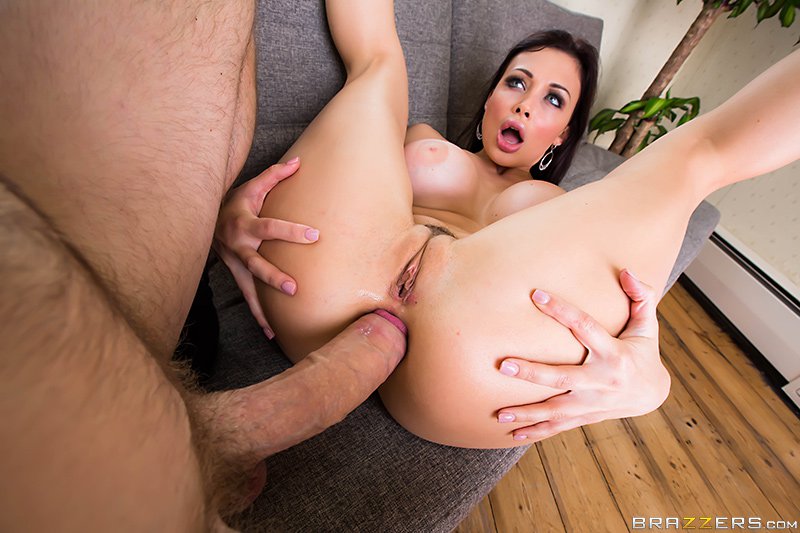 Aletta started doing porn movies at the age of 19, back in 2007. Surprisingly, Ocean started doing pornography because of a boyfriend. She met him a year prior to entering the adult business. After being a bit suspicious about him, she googled him and it turned out he was a stripper. Next time they met, Aletta let him know she knows everything about him and that he does not need to lie to her anymore.
During the conversation, Aletta got curious about porn industry. He told her he already shot some XXX scenes and boom, a year later, Aletta Ocean got into porn business as well. It was a revenge!
The ex-boyfriend was definitely one of Aletta's biggest motivations to become an adult actress. Secondly, it's due to being an exhibitionist in her life what drove her towards pursuing adult entertainment as her professional career. She says it's not a problem for her to take off her clothes and show all her secrets. Not to mention, thinking about other guys jerking off to her is a huge turn on for Aletta.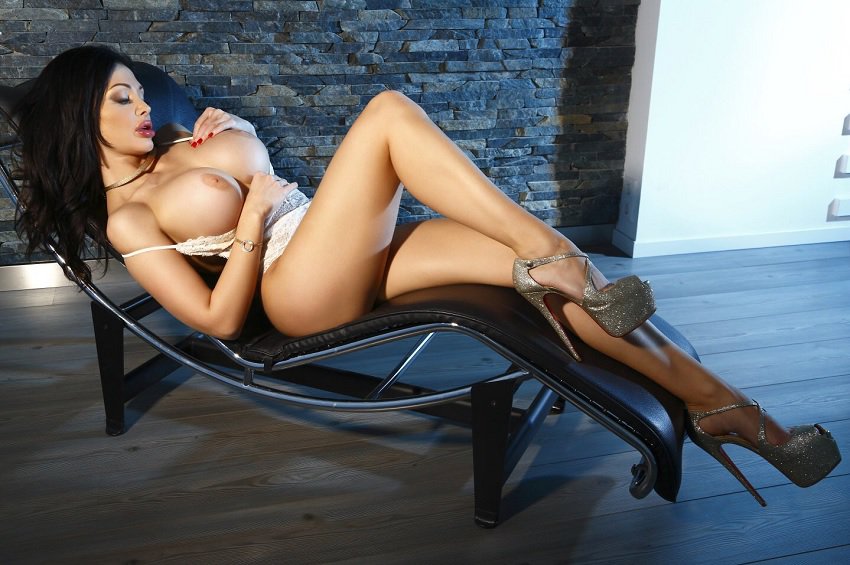 Over her super rich career, Aletta Ocean won 2010 AVN Female Foreign Performer of the Year and starred in more than 200 movies.
At the age of 19, before joining adult entertainment industry, Aletta was Miss Tourism Hungary. This was also the age when she started modeling. Big year!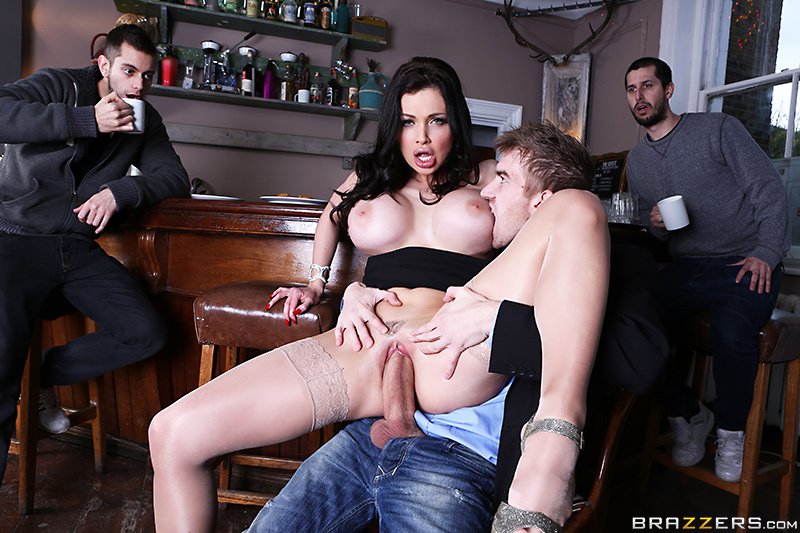 The incredible good looks did not all come of natural. Aletta had three plastic surgeries: she did her nose, lips, and, obviously, her boobs. The latter was done three times until she wasn't fully satisfied with the size of her breasts.
Nowadays, Aletta feels confident with her look and there's no human being alive who does not fall for her. The mix of her acting skills, years of experience, beautiful figure and the pretty face make Aletta one of the top porn performers. It's nearly impossible for you to never witness any of her fuck scenes.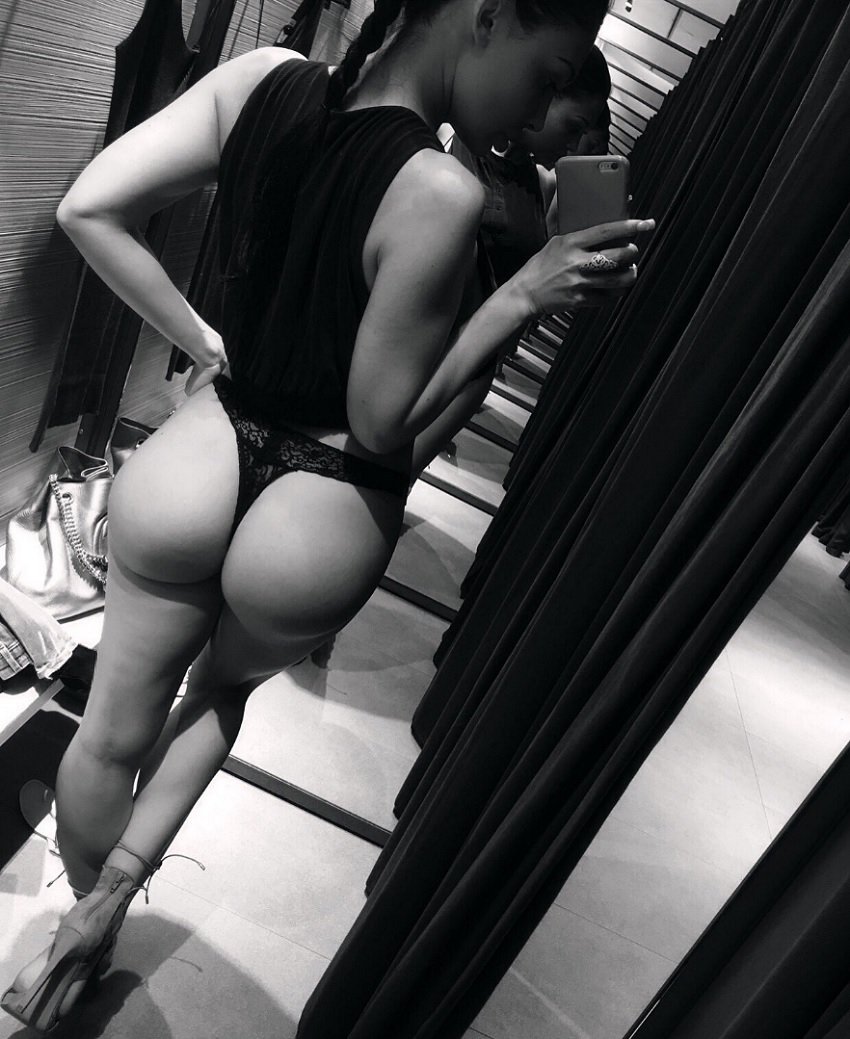 We should not waste any more time now. We came to the end of this Aletta Ocean bio. The only thing left for you to do is to fully relax and enjoy the wild action. You will benefit from every single XXX video featuring Aletta. She knows how to get the body juices going, how to please several cocks at a time or do herself with fingers.
In case you struggle, picking the pornstar for your next wank session, no need to think twice. Pick just about any dirty scene starring Aletta and you are good to go. Needless to say, not a single nasty flick of Aletta's will leave you disappointed. Completely opposite. Just like she treats every single fan of hers, so will Ocean treat you. With passion.
To ensure yourself daily Aletta treats, follow her on both Instagram and Twitter.
The best Aletta Ocean porn videos on the web
Anal POV that you mus-see

The amazing and always impressive, Aletta, is here to enjoy herself thick meat deep inside both her pussyhole and asshole. In POV, of course! So it feels pretty much like you would actually be banging the one an only, Aletta. If you would like to be part of the fun, by all means, this is the free porn that we have here that will do the trick without a shadow of a doubt. How amazing does it feel ramming Aletta in her ass? That experienced anus wraps around your shlong so tightly it makes you cum almost immediately. But you manage to handle it and only later unload on Aletta's pretty face.
Busty delivery lady always have the right solution

When in trouble, not knowing what to do to solve the issue, delivery lady, Aletta, comes at the right time. Instead of worrying about the situation, Aletta knows that if you feel good, all will take care of itself effortlessly. And, of course, she has no problem getting a dude to feel good thanks to her outstanding body physique. She seduces him instantly with her enormous fake breasts, but this is just the beginning to the real fun she has prepared for him. First, Aletta Ocean blows his cock and later lets him fuck her anally what strikes both with a dose of pleasurable sensations.
Naughty car wash leads to a wicked outdoor fuck

No doubt, Aletta knows damn well how to wash a car or a caddy in the most seductive and tempting way possible. She simply puts her boobs out and does not wear any panties when doing her thing. However, what she is interested in cleaning even more is his throbbing dick. Hot and insanely attractive brunette pornstar, Aletta, blows his dick dry before he takes things into his own hands and starts slamming that delicious pussy in a number of different positions outdoors. Get a portion of moaning and climaxing from the one and only, Ocean, and let her fulfill your desires.
Porn vlog ends up better than planned

Sneaky pervert is shooting a vlog at Aletta's place and gets caught. Of course, she is not interested in calling the cops rather have some fun with the peeper. As soon as she undresses and starts playing with herself, the rest is history. Busty European porn superstar does not even ask him anything and makes him eat her pussy out. However, he better has a big cock or she will call the cops. To her surprise, it is Danny D who Aletta encounters with, and his giant shaft knocks her socks off. She sticks that prick deep down her throat and sucks it passionately. All Aletta wants next is vigorous fucking to please her juicy twat.
A threesome with a pilot and two smoking hot stewardesses

It's Aletta Ocean and Jai James who have no trouble taking care of a pilot when the flight is in need of some arrangement. First, it is the sexy ebony Jai who warms him up and gets his cock rock solid. Later, Aletta joins them for a wild threesome on a plane. They together suck his cock before he rams them both into their dripping wet vaginas. The pilot is out of control, smashing those moist muffins like there would be no tomorrow. Little does he know, they do not go in the direction they should anymore for Aletta and Jai successfully turn the plane 180 degrees.
Hot babe takes a bath before she fingers herself

Doesn't it feel great pleasing yourself when you are all cleaned up? I mean, I don't know about you but I do like enjoying myself when I am fresh and my cock is shiny.
The same goes for the lovely doll, Aletta. After a foamy bathtub time, washing her fake breasts and perfect rack, she goes straight to business. While she does own some dildos, Ocean still prefers her fingers the most. I guess it's the fact that she's having the most control over herself this way, why she prefers fingers. Nothing to complain about. Massaging her twat on a leopard towel, as well as finger fucking that pussy, Aletta Ocean brings herself to a satisfying orgasm. In the bathroom!
A bottle filled with water used for pussy pleasing

You can have fun with a bottle of water in a wide variety of ways. Just like Aletta, you can pour it all over your body, get wet and horny. Well, at least that's how I understood this porn video.
Apparently, water does make Aletta aroused and vagina pleasing hungry. However, she continues using that same bottle of water on her pussy. She sticks it inside, fills her twat with liquid and pisses it out. Repeatedly, Aletta does herself with the bottle and lets you experience the fun moments she has, pissing.
Bear in mind, don't try this at home!
Brunette girl benefits from a fuck machine

Girls like getting their pink muffins pleased in as many different ways as possible. Fingers, vibrators, dildos, cucumbers, fuck machines, etc. The latter is what you will get to watch Aletta fucked by.
Constantly horny, Ocean needs her vagina being taken care of on a regular basis. If that means with a sex machine, she'll go for it. After all, it does not happen very often to get her hands on this kind of devices.
That being said, Aletta Ocean is happy to get her va-jay-jay destroyed by a fuck machine. As you may see, she enjoys it quite a bit.
Cheating boxer's wife gets rammed hard

Meeting a girl at a bar and going back to her her place for some sex action is fun, right? But what would you do if you would find out that this same woman is the wife of a boxer celebrity? Would you freak out and run? Or would you get all excited, being the boss of the world, who gets a chance to bang his lady? If it does ever happen to you, I advice you to go with the latter and hope for the best. Don't blame me if things don't go as planned!
Wife Aletta is a naughty one. She needs herself some fresh meat. More importantly, whatever she wants, she will get. Simple math. That said, she catches herself a fresh dick, takes it home and fucks his brains out. As a matter of fact, it's more of vice versa. Dude destroys her juicy cock wallet and shoots jizz straight inside her mouth for tasting.
5 Facials for stunning Aletta Ocean

Just as much as she likes giving head, so does Aletta absolutely adore receiving facials. Not just from one guy but from 5, if possible. Knowing one of her deepest fantasies is to receive 10 facial cumshots tells you quite a lot. Would you volunteer for the shooting? I know I would.
Five guys face fucking her, Aletta's mouth and throat get filled with dicks. She lets all five to stuff her mouth and later ejaculate all over her face. Covered with warm cock cream, Aletta becomes the happiest person on the planet. Being facialized fills her with fresh energy.
Double creampie for sex doll, Aletta

Slowly stripping out of that yellow bikini, Aletta gets herself ready for a rough sex with two dudes. As you may know by know, Ocean does enjoy getting slammed hard.
Always hungry for whatever size of dongs, Aletta takes both with ease. They keep on ramming her, one at a time, allowing her to experience both in the same dosage. Fucking Ocean sideways, guys come to the point of no return and unload a portion of hot cum inside her twat. With her pink filled with jizz, creampied Aletta enjoys the feeling of cum slowly dripping out of her vagina.
A good anal sex is always a must see

On her trip to beautiful Barcelona, Spain, Aletta Ocean gets hooked up with this dude who is after one thing only: Aletta's asshole. An incredible body that she owns, there's only one thing to do with Aletta – have a vivid anal fuck. And that's exactly what she is after as well.
If it wasn't for the porn business, Aletta would probably never grew so much enthusiasm for the butt fuck. Thanks to her wise decision of entering adult entertainment business, we get a chance to watch this piping hot adult actress getting her stinky stuffed hard.
Enjoying the anal wall rubbing, Ocean receives a proper butthole penetration before her face gets covered in cum.
Threesome for a lucky stud

When you have Aletta and Franceska Jaimes dressed up like two smart science girls, you are in for a special treat. Everything they do in here is in the name of science. Lap dance – science. Blowjob – science. Anal threesome – science. I mean, I would not mind working 24/7 in a laboratory like this one. I'd definitely be the best employee ever. Or vice versa, I'll let them do and test any experiment they would want on me. I would not charge anything for as long as two hotties will be willing to fuck me and allowing me to fuck them back anally.
Double penetration gives Aletta the amount of pleasure like nothing else

Like she says, it makes her feel really stuffed when receiving a DP. Aletta adds that it's something that feels just the best and the most satisfying to her. Having two strong cocks inside her fuck holes, one in her pussy and the other in her asshole, brings pleasure to a whole new level.
Always ready for double penetration, we could not leave this epic porn video list without this Aletta Ocean XXX video, where she receives vibrant double banging.