We will speak about Arianny Celeste and UFC today. Are you excited yet? Nope, do not get too excited about it. Arianny is not a fighter rather a ring girl. You know, the chick that enters the ring between rounds carrying a plate with a number of the next round on it. I am sure you know what ladies I speak about.
Some even watch the combat sport solely for the ring girls. And no, I am not one of those. I am not here to judge anyone also, enjoy yourself and if you gain any satisfaction from it, lucky you.
But let's get back to the one and only, Penelope López Márquez aka Arianny Celeste. I actually just recently stumbled across her so I am a fresh Arianny fan. I had no idea what she has to do with UFC after reading her Instagram bio. Of course I needed to look Arianny up instantly. Would you look at that, here I am now, bringing you this week's Hottie of the week, Arianny.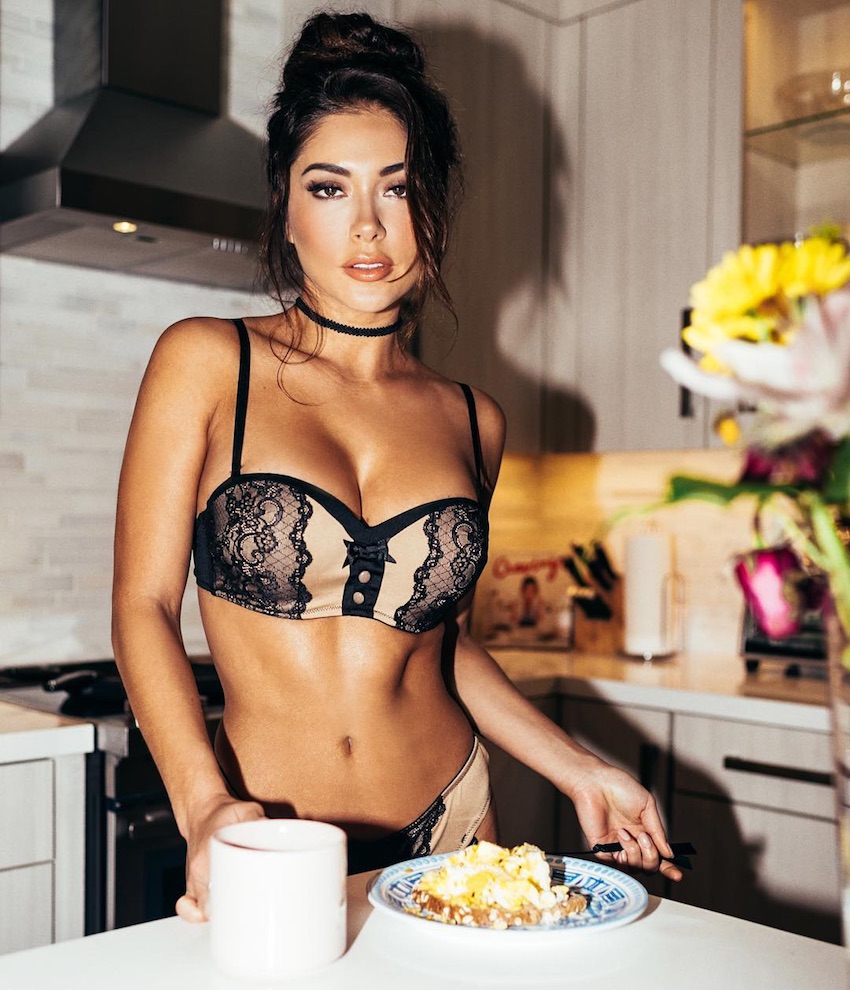 Arianny was born on November 12, 1985, in Las Vegas, Nevada and she is of Filipino and Mexican descent. That's where the exotic look she sports come from.
Aside from UFC's ring girl, Arianny Celeste is way more than that. She is a fitness model, a TV host, a singer and a businesswoman. In the years 2008, 2009, 2010, 2011 Arianny was crowned MMA's Ring Girl of the Year. Four wins in a row! Moreover, you might have seen Celeste in such publications like Maxim, FHM and Playboy, revealing her amazing body physique.
Celeste even hosted a UFC show with Joe Rogan called Ultimate Insider and later appeared as a co-host of TV series Overhaulin'. In short, Arianny Celeste is all over the place. But most likely, you will see her posting pictures of herself on Instagram to keep on entertaining her loyal fans. And if you are not her follower yet, you better become one right now!