When blonde, slim and slender Cody Love appears in front of you, regardless of how she is dressed, you are hooked. Indeed, that hot Cody is! No doubt, you should definitely see her in action. Whatever Cody does, she does it with style and insane feeling, with a touch of creativity and innovation. Get ready for a surprise here and a surprise there.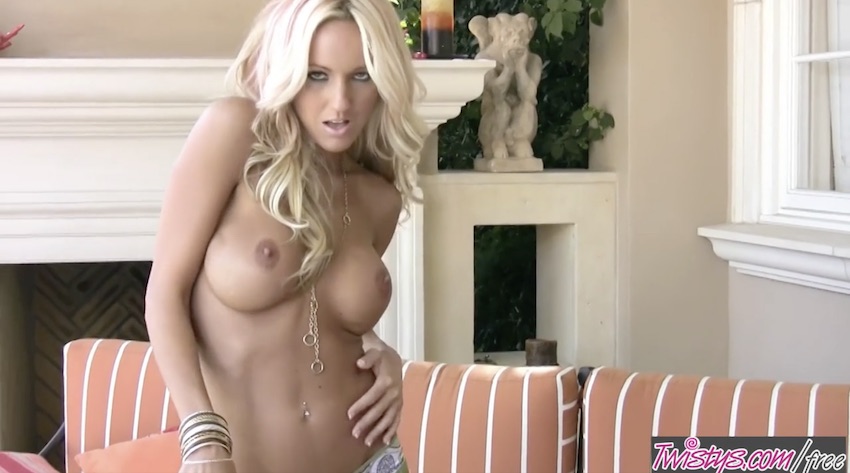 The first thing that you will notice is the sexy, adorable and cute lingerie Cody wears. While you might expect something way more erotic, she hits you with something entirely different. But you will surely enjoy it a whole lot. In fact, pretty much whatever Cody Love puts on herself, she will always look stunning and out of this world. However, it is Eve's costume that we still enjoy the most, period. And if you do not know what that is, it is saying "nude" smartly.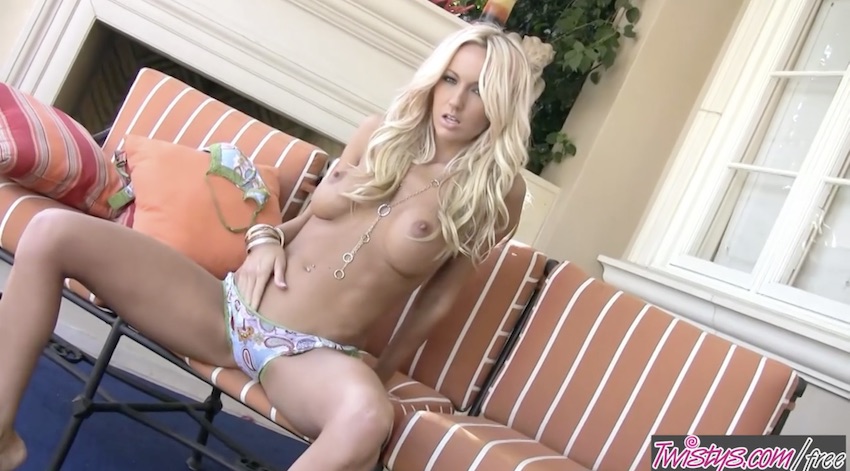 Anyhow, there she is, in a living room, right in front of a fireplace. Love is moving her body in a way only she does best. It is seductive and enticing, she definitely wants you there. You can enjoy Cody Love from the front and from the back, she shows you her entire jaw-dropping body and makes you hungry for more.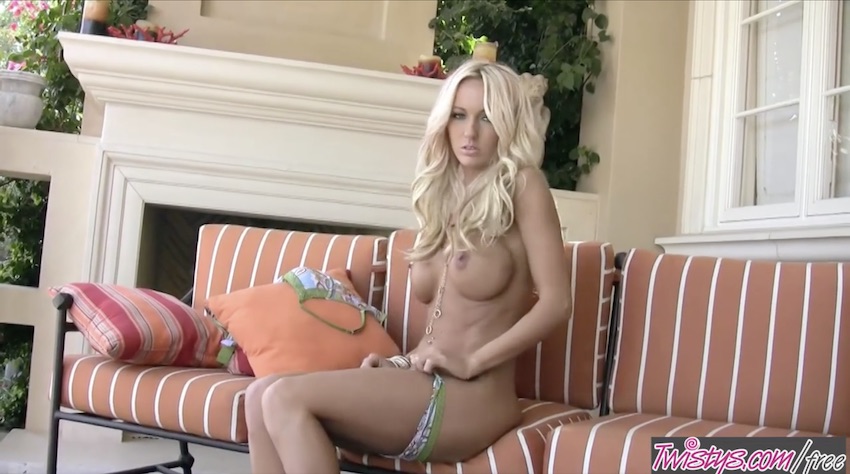 In a slow and alluring way, Cody begins to undress. She begins with her bra. While you may think Cody will take it off just like that, you are dead wrong. She does not let you see her boobs right away. First, she teases, then she gives you a peek at her firm nipples and only later she pulls top down, revealing her lovely fake breasts.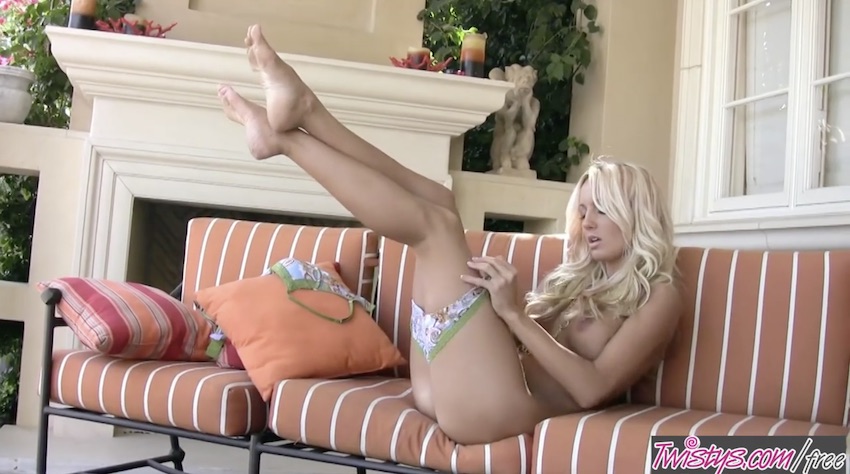 Irresistible Cody is topless now, ready to move on and fully divulge herself in front of you. Of course, only panties are left for Cody to get rid off still, and she is down to move on to the couch. In her true fashion, Cody Love continues stripping and gettting naked just for you. That ass, the shaved pussy, breasts, it is all there, right in front of you.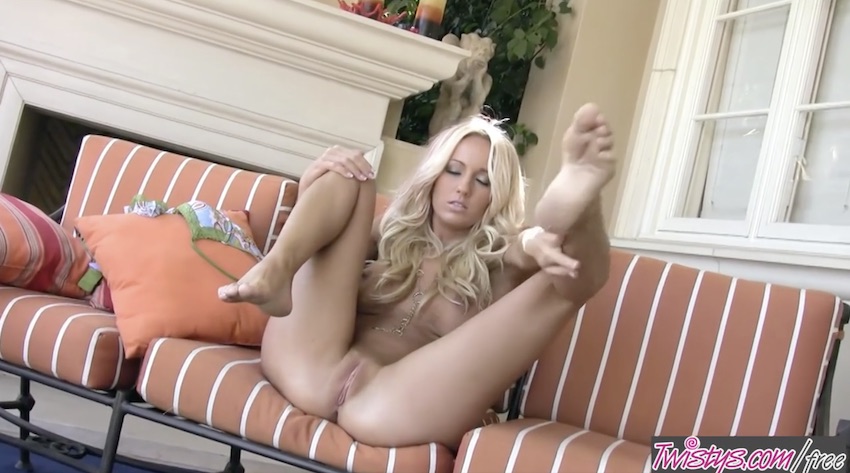 You would like to touch, but Cody does not let you. All she wants is for you to relax and enjoy the solo masturbation show that follows next. Boy, are you in for a sweet treat that will blow you away and drive you crazy.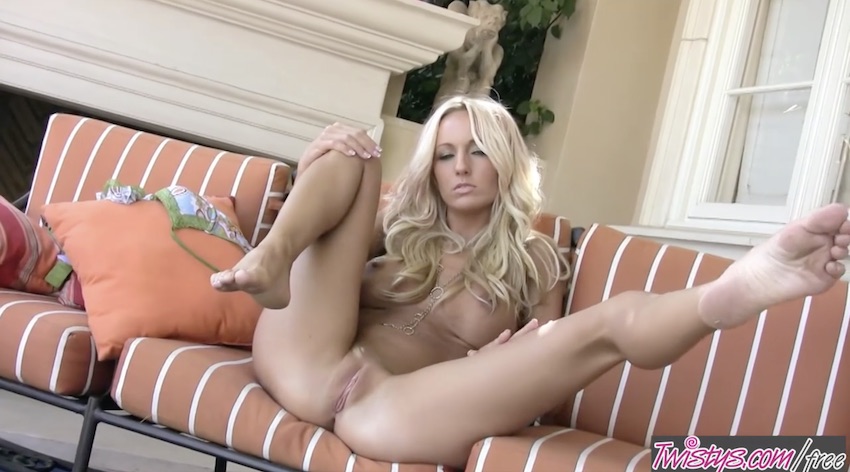 Some girls might finger their snatches only in one position, but Cody Love is no random girl. She massages her clitoris with her legs widely spread, when lying down, as well as when on all her four so you can enjoy her ass and butthole, too. Isn't she just the best.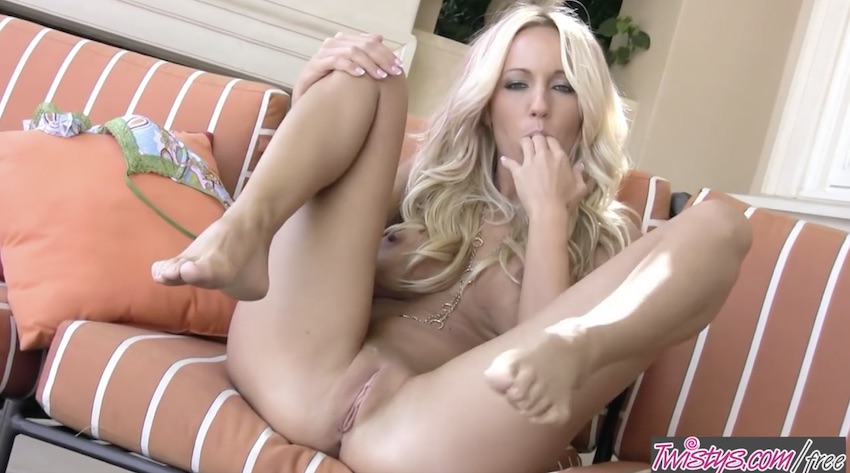 When she comes closer and closer to the orgasm, Cody Love's body begins to tremble. You start to sense the extasy, the exciting vibes and the climax she experiences. It is like nothing you have seen today. Enjoy.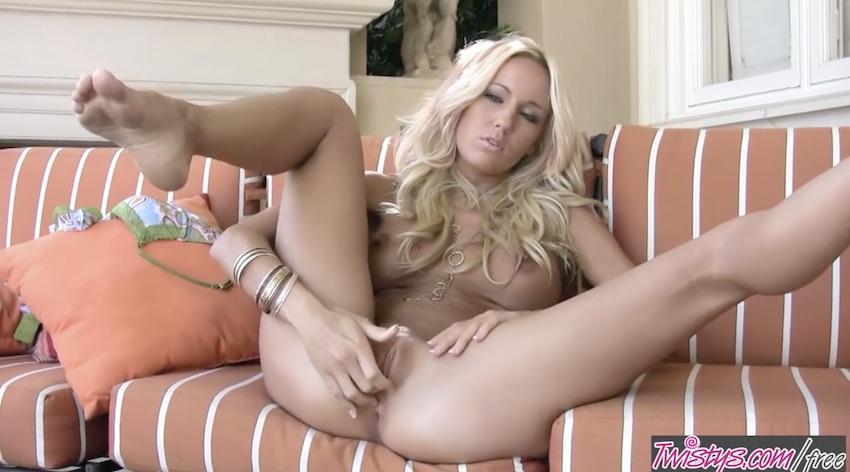 All these Twistys sex videos always make me think of Playboy Bunnies. Well, who said they are not? What I am trying to say is that all their content is like you would be watching hardcore Playboy. It is all so refined, stunning and appealing to the eye. Every video I watch from them wows me, and even if I watch it for the tenth time. Yes, that's how far I go with the examination of each porn scene. I am a fan! Did I mention that all thier women are insanely stunning?