Watch dads learn new spicy sex moves from Brazzers pornstars, Cherie and Charles
Even dads need to learn new sex positions, right? I mean, no matter the age, you should never stop expanding your physical and mental capabilities. You know what they say, "Never too young to teach, never too old to learn."
If you think you achieved everything, slap yourself in the face and open your mind.
When it comes to sex, no one wants it to get boring between the sheets. When the sex is bad, everything gets bad. The relationship/marriage becomes a real pain in the ass. You start to argue about some really basic stuff and it only gets more and more stressful. STOP!
Have a thorough conversation with your partner and flip things around, the way they were when you first met. Do you still remember all the sleepless nights and all the sex you had? All the lust and desire for each other and, most importantly, the wild fuck.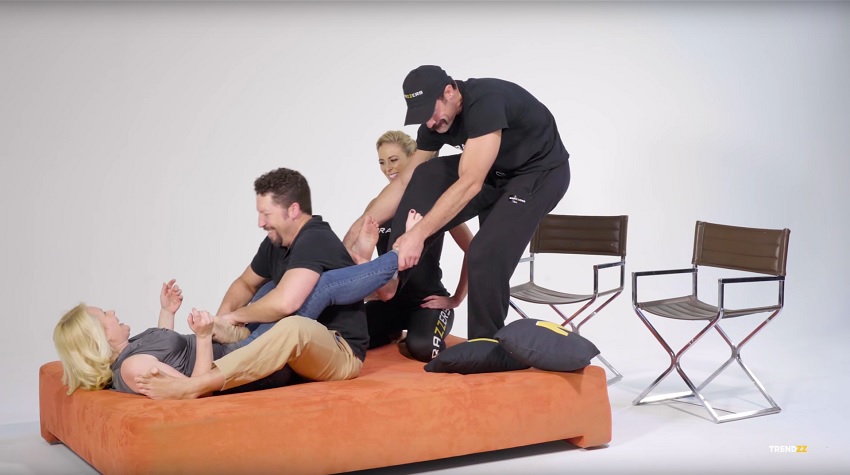 Meanwhile, when you stay sexually active and you never slow down, boy, you will always feel like you are on top of the world. You are full of energy, walking around with a big smile decorating your face 24/7. Not only that but you only get more and more connected with your partner. Don't we all want that?
If you lack imagination, you just came to the right place. Dads, the time has come to spice things up and learn new sex moves. You are about to see how to insert your bone into your wife's muffin like you have never before. Or you are one of those couples who is always experimenting and is very well familiar with all these sex positions. No biggie.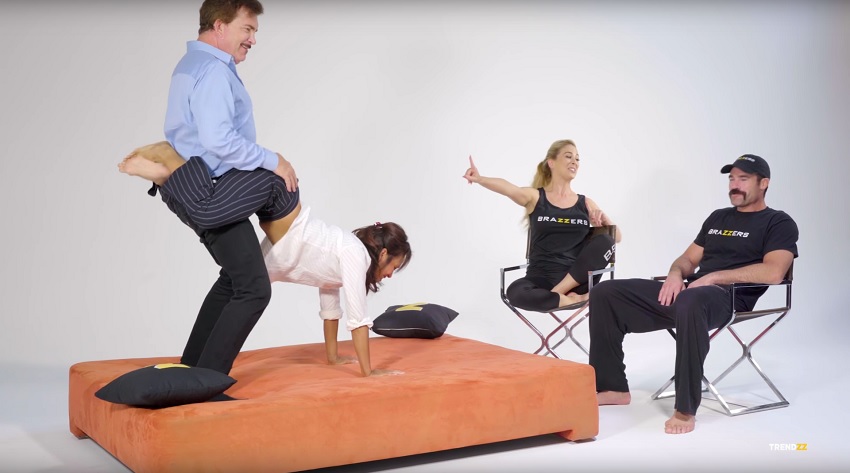 It is pornstars Cherie DeVille and Charles Dera, the Trendzz hosts, who will show how to execute the Pinwheel, the Wheelbarrow and the Electric Slide. Who better to educate folks about sex poses other than the professionals?
The big question, "Will these old farts even manage to stretch their bodies enough to try these "advanced" sex positions?"
One of the main barriers I see in couples who are not willing to experiment is the lack of body movement. It is not due to the fact that they are not into it. Everyone wants to have good sex in their lives, however, if your body is rusty you simply cannot try all these fun and entertaining new sex moves. Well, at least give the Electric Slide a go.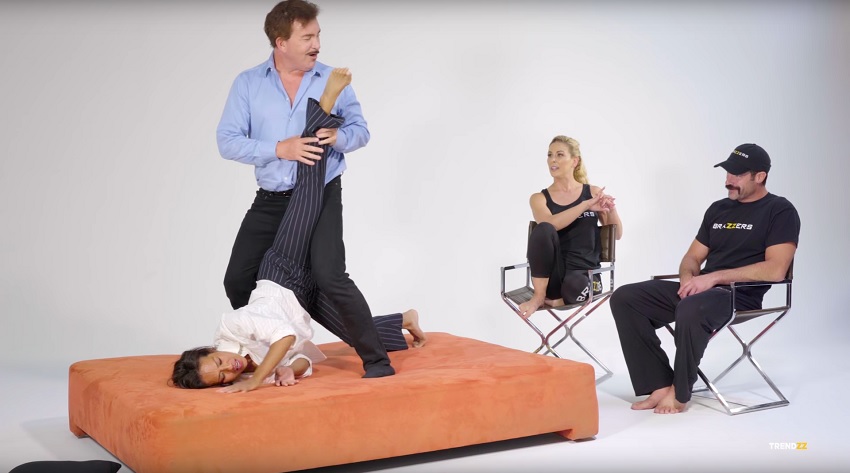 I always say that being physically active throughout your whole life is crucial. Not only will you feel good and fresh all the time (and at least 10 years younger!), your sex life will be phenomenal just as well.
Yoga, being as popular as it is in this modern age, take classes and benefit from it in your intimate life, too. Who cares what others says, for as long as you feel amazing, all the rest does not really matter.
Not only that, you can always try something new, and sex positions like the Wheelbarrow and the Pinwheel are a perfect start.
Enough about dads and their rusty bodies. Have you seen the Trendzz's episode where Cherie and Charles teach moms sex positions, like "Arc de Triomphe," the "Piledriver" and the "Erotic Accordion?"