If scandals and yellow pages are your thing, and you live in England, you probably know about Ellie O'Donnell. Today, we crown her as our hottie of the week, and she totally deserves it.
Slender frame, blonde hair, a pair of fake boobs (at least I think they are fake) and long legs are some of the assets you get from Ellie – like, all day! If you are not following this sexy woman on Instagram yet, you better do yourself a favor and click the follow button now.
You will surely not regret it.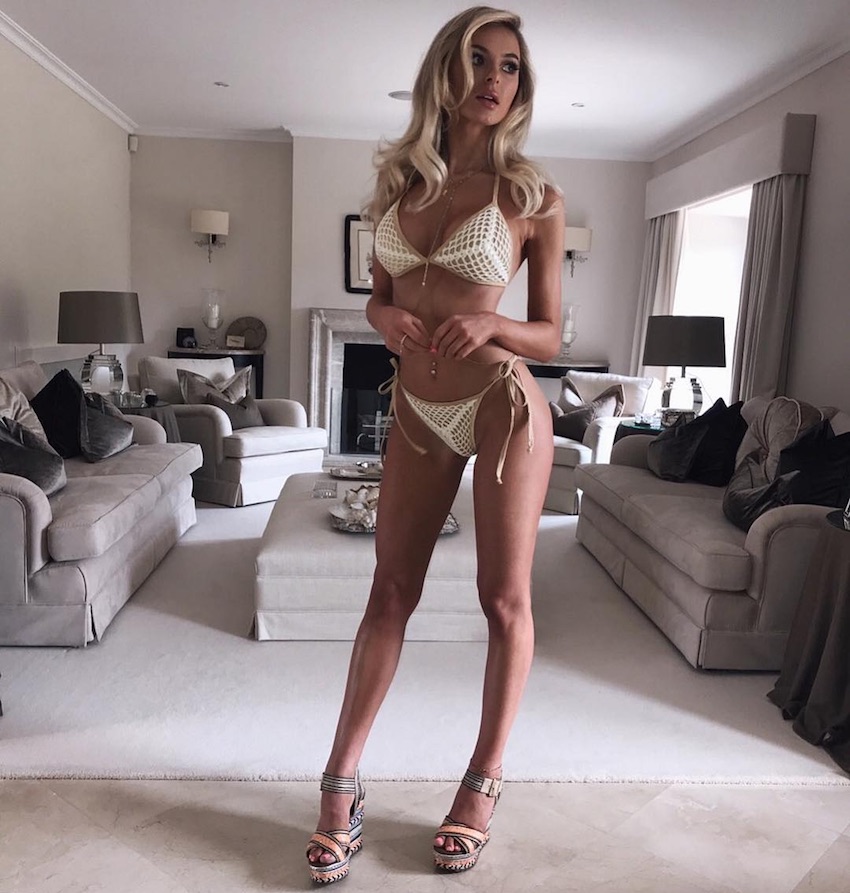 At the moment, winter is all over England. Thus, Ellie O'Donnell is not posting that many sexy images. However, with clothes on or in a bikini, Ellie always looks scorching hot. That's just how she is!
Young Ellie was born on September 7, 1996, in Huddersfield, England. Before she became famous as a fashion model and influencer, Ellie worked as a Hollister associate. Notice: if you ever plan to buy Hollister jeans – just do not do it! I went through two pairs and they are shit.
Anyhow, after competing for the title of Miss England back in 2016, Ellie O'Donnell started gaining fame and popularity. At the time of writing this, Ellie already has well over six hundred thousand followers on Instagram (700k is just around the corner).
Moreover, Ellie has sister, Daisey, and two brothers, Vinny and Frankie. Pretty much, all siblings are famous on social media in one way or another.
We could go on and on talking about the heat and great vibes Ellie brings to the table. But honestly, it is the pictures that should do the talking. One thing is for sure, each of Ellie O'Donnell's image she publishes on social media says more than a thousand words. Be it a selfie or Ellie naked and wrapped in a towel in a luxurious bathroom, all the pics will water your mouth.