Sometimes, I go on a random hunt to find sexy ladies and stumble across such beauties as Felicitas is. Do I know here? Indeed, I do not. Do I care? Not really because her gorgeousness speaks for itself. From time to time, you just want to be in silence, browsing hot pictures and enjoying the Mother Nature.
What I managed to guess is that Felicitas is from Germany but tends to travel quite a lot. One day she is in Berlin, the other day in Malaga and the third day in Prague. On her Instagram, the Ravenclaw says she has a heart of a hippie and the spirit of a fairy. Whatever that means, I still think she is piping hot.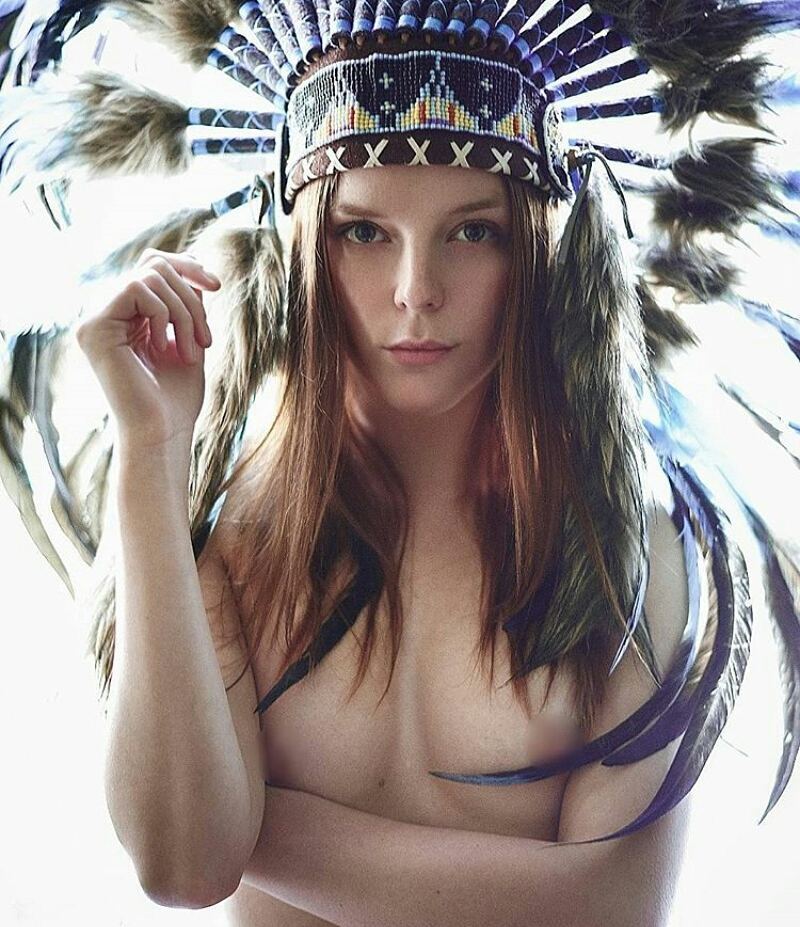 While Felicitas keeps on posting loads of stuff from her travels and whatnot, she also surprises with some raunchiness every so often. One post will be a selfie while the second one will be her posting a side boob shot with a nipple peeking out. Suits me!
A ginger model who happens to be a lot more than just a model. There is even some sexy Jesus action going on and you will soon find it out. All this tells you that Felicitas is a daring one and that is the kind of a woman we like the most.
By the way, how do you like us featuring random and unknown ladies in our Hottie of the week feature? Do you want more of them or you dig the celebrities more? Keeping it as versatile as possible is what we try to achieve whether you like it or not. Am I too harsh? I just want to be real, that's all, so there is something for everyone. And Felicitas is just one gorgeous and tempting creature I could not resist not to feature.