Hot blonde American model, Hailey Clauson, is our Hottie of the week, period. No need to make any long stories when it could not be more straightforward than this. And if summer is not treating you right at your end, get hot with Hailey and forget about all the rest.
You will love everything about Hailey, her body and all the way to her personality. However, not that I really know her personally, it just seems that Clauson is a really cool gal that loves doing all sorts of awesome stuff in her life.
Born on March 7, 1995, in Thousand Oaks, California, Hailey Clauson is in her early twenties but feels like she is in her thirties. Not that she looks old, far from it! It is just the fact that Hailey already did a whole lot in her life and she hasn't even properly started yet.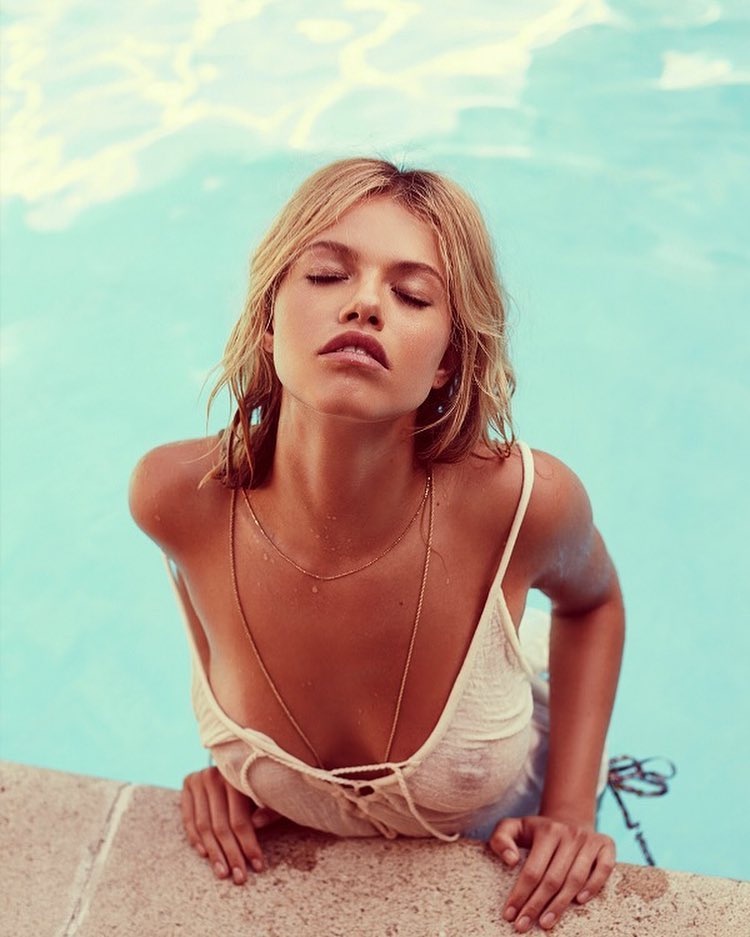 So far in her modeling career, Hailey working with some of the biggest brands, like Gucci, Calvin Klein, Sports Illustrated and Zara to name a few. She also appeared in E! News and Jay-Z's "Empire State Of Mind."
For your information, Hailey Clauson also appeared nude, wearing nothing but body paint, for Sports Illustrated 2015 swimsuit edition.
I told you that Hailey did quite a lot in her life so far and she is only 23.
As far as her Instagram goes, not only is it quite massive, like half a million followers massive, it is also packed with a ton of sexy and raunchy pictures of Hailey Clauson.
Every time Hailey publishes something, you must be sure you do not miss it. It could be her with a white see-through top or Hailey wearing nothing but a towel wrapped around her hand, sitting in a bathtub.
You better go and enjoy Hailey on a daily basis and feel blessed and impressed by what she does best.