So, we are here, new Monday is here and Jenny Sixty Nine is here. Do you know her? If you are on Instagram or YouTube and you like fashion and makeup related stuff, heck, hot and tempting girls, chances are, you probably already stumbled across Jenny. Her Insta handle is @jen_ny69, just in case.
However, although she has millions of followers and hundreds of thousands of subscribers, there is not much personal information about Jenny. She is very strategically keeping her family and private life a secret. Still, we managed to find a thing or two about the always sexy and, pretty much, perfect Jenny Sixty Nine.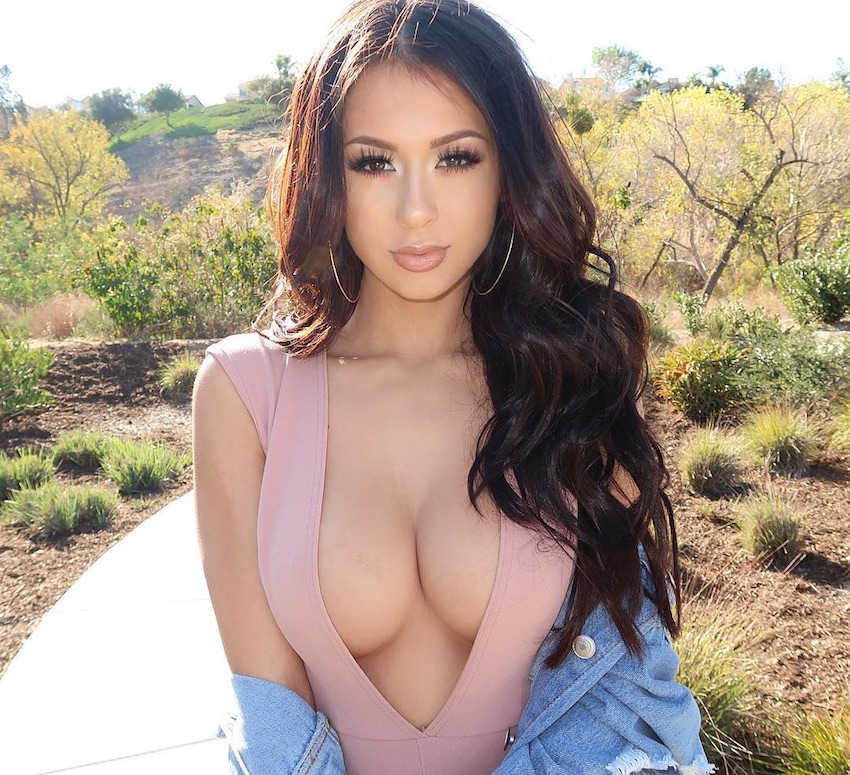 First and foremost, Jenny was born on March 11, 1994, as Jennifer Ruiz to her Mexican parents. Yep, that's where the exotic Latina looks you were hooked by immediately come from. Jenny grew up in Corona, California with her sister, Annette, and brother, Ruben.
Moreover, when you look at her body, it is hard to believe that Jenny Sixty Nine is already a mother of a two years old Manny. By the way, she also has a husband who goes by the name Emmanuel. Again, you, very likely, will not see much Manny nor Emmanuel. Well, she does feature Manny from time to time. To be frank with you, once you see this Latina gorgeous, you will not really want to think about anything else, and just admire her beauty.
By the way, if you are into smoking weed, boy, you will love Jenny through the roof. She is puffing on a regular and she does not mind sharing the experience with all of her followers. On top of that, Jenny Sixty Nine says "bitch" quite a lot. Like that would not be enough, she does not mind sharing pictures of herself without makeup, showing her natural excellence, too. I mean, if that is not wifey material, I must be living on the wrong planet.
I think the time has come to stop with the talking and start with the enjoying.