True porn fans sure do remember adult actress Jessie Rogers. I should actually say, ex-adult actress. She is in the adult entertainment industry no more but do we truly miss her?
Today gives us the best opportunity to reminisce her talent. Whether you love her for her sex performance or hate there for whatever she did after retiring, that is up to you. At the end of the day, it always feels great bringing up ex-pornstar's dirty videos and remembering all the things she did to make us happy. Well, once it gets online, it stays there forever. Meaning, Jessie, you are still entertaining us even if you are not in the biz anymore. Thanks!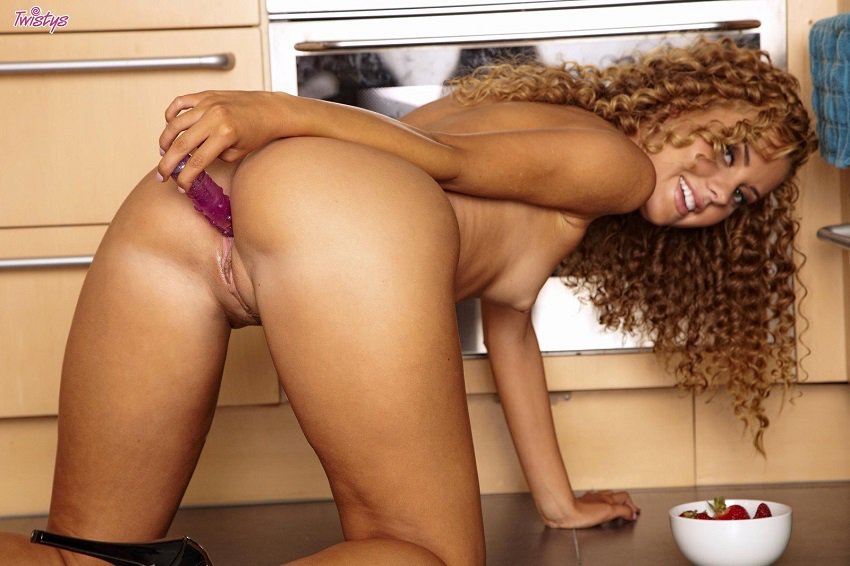 For all the folks out there who are new to stunning Jessie Rogers, let's get familiar with her first before we enjoy the action. Or just jump straight to the videos if you don't feel like reading, whatever feels right for you.
Exotic lass is a Brazillian-American "online" personality who was born on August 8, 1993, in Goiânia, Brazil. In 2008 she attended El Camino High School in South San Francisco but started her modeling career way before. As a matter of fact, Jessie was only 12 when she started doing the acting and modeling work. Seems like she always wanted to be in front of the camera. She just never knew she will end up doing the taboo stuff.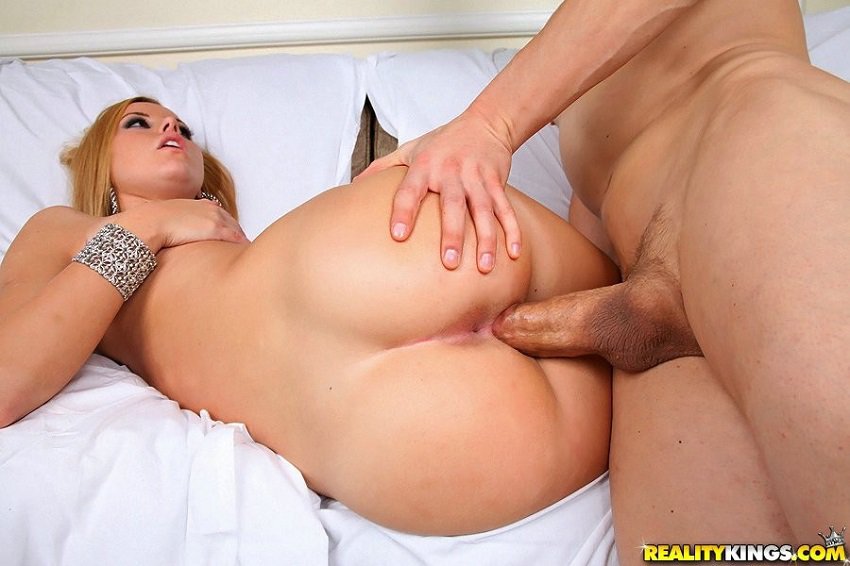 It was just the following day of her 18th birthday when Jessie Rogers joined porn industry. How did it happen? I can say, very traditionally. A girl sees a modeling/acting (or whatever) job ad, she applies to it and before she even notices, she is on the scene, getting naked and ready for the cock. Well, pretty much the same thing happened to Rogers. In an interview for Berelist she even states that she always wanted to do this kind of stuff.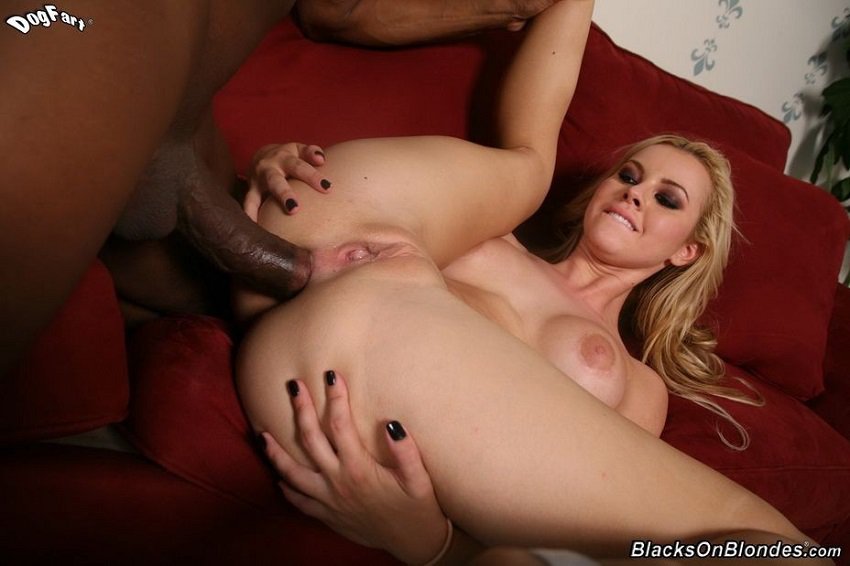 I am starting to get confused. On one had she always wanted to have sex on camera and on the other hand she hates it. She is actually against it and there are god knows how many reasons why she left the industry. I won't even bother going into details since it's all BS.
Apparently, it's due condoms. Wait, she left the adult entertainment industry because they did not want to shot JR content with condoms? Now that's a bunch of bullcrap. Of course, the majority of XXX videos are shot condom-less, still, there's a lot of naughty films out there where studs wear protection.
You see, confusion is only growing stronger and stronger. We could be discussing and arguing about all this shit until forever and beyond, however, we are not here to chat about this topic.
Jessie was in, did some cool stuff and now she is out, deal with it.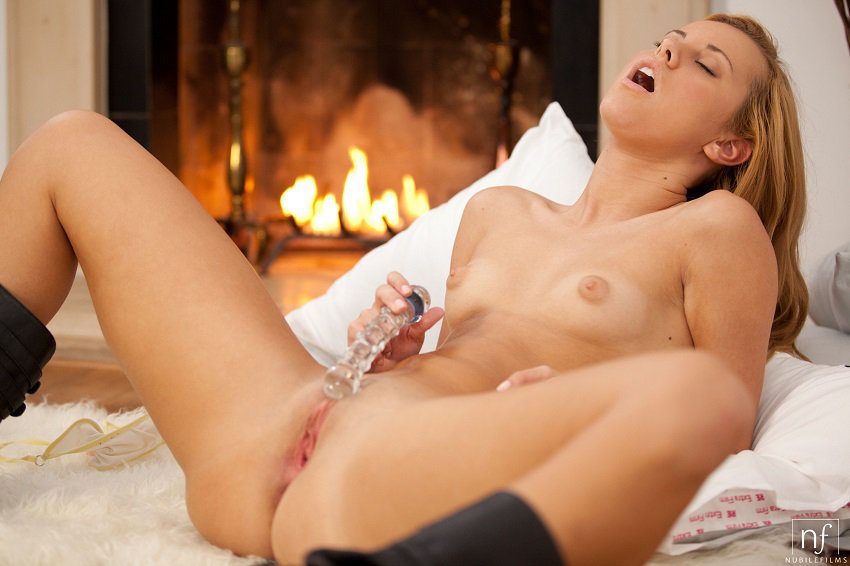 Still, one statement I need to point out: "Doing films with condoms doesn't cause friction or irritation with girls at all." My dear Jessie Rogers, the only thing I will comment on this is, what the actual fuck did you say? Or is your pussy damaged? When I first read it, I needed to reread it 5 more times and then I ended up being totally speechless.
Anyhow, let's all cheer up now, it is time to forget about everything and focus ourselves only on Jessie's porn scenes. We have a bunch of them here that will get the juices going and help you arouse yourself. Boy, Jessie has an incredible boy, pre and after the breast augmentation. To be completely frank with you, I liked her way more with small titties. Not that I don't adore her with her fake boobs, it's just that Rogers looked even more adorable than she already is with those perky breasts. Sexy baby!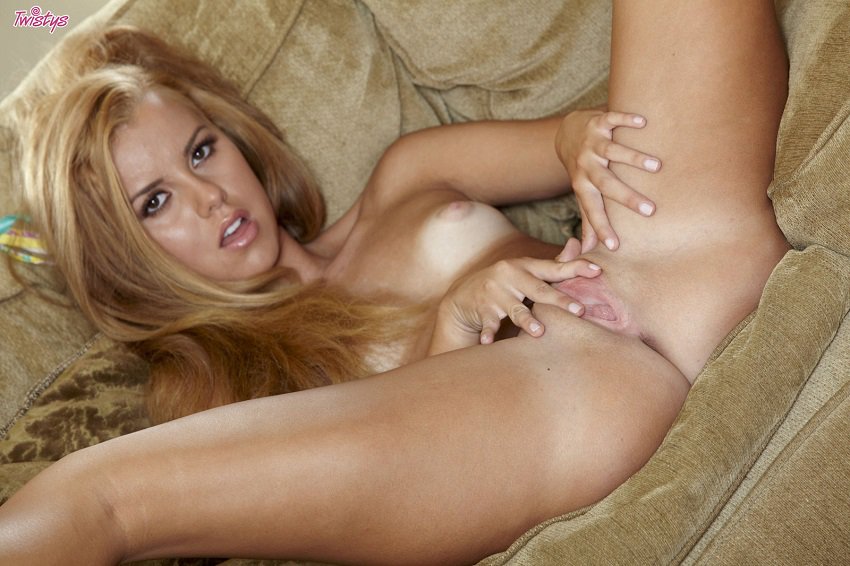 By the way, I saw some titles starring Jessie that were released in 2015. Heck, 2016, too! Did she returned to the business? LOL!
Reminisce her sex hunger with these Jessie Rogers porn videos
Jessie the adorable anal queen

With her cute looks, you would never tell she does porn if you would not know it. But it's these types of hotties that are the dirtiest! And Jessie Rogers is no different. She likes a stiff cock very badly. Not just that, Jessie especially enjoys getting ass to pussy and back to ass again a whole bunch. And she will stick it in her mouth afterward, too. To top it all up, Jessie likes the taste of hot cock cream on her tongue as well. In short, this lady is no joke, and she will do whatever it takes to take the cock, so everyone gets the most out of it, especially Jessie.
Manuel was on her to-do list for a while

Finally, Jessie gets to spend some quality time with the one and only, Manuel Ferrara. She dreamt of getting his gigantic French shaft deep into her mouth and pussy for a while now. Well, the time finally came and Jessie looks better than ever. In fact, she looks even hotter once she starts to play with that long and thick shaft. It barely fits her mouth! After all, it is as big as her forearm, if not even bigger. But that is not a problem for the experienced younger, Jessie. And when she gets to ride it and bounce that bubbly butt up and down the rod, everyone gets hit with a dose of pleasure.
Cute teens enjoying each other

Who does not like watching two hot girls chatting and slowly stripping at the same time?
A sexy cool down after a workout

If you are working out and you still do not know whether you should stretch or not afterward, Jessie has a better solution for you. Fuck. You read that right, just enjoy in a nice fuck, and your sore muscles will relax in no time. And if you need to see how it's done properly, well then, this is the Mofos porno that you should investigate further. You know, for science! Did I mention already how amazing Jessie's ass looks? Well, whether I did it or not, it definitely deserves extra shine – it is that mouthwatering! But when a cock gets involved, it all becomes ten times hotter.
Jessie Rogers might be shy but not for long

When Johnny Sins offers her a tour of the house, Jessie is not sure about it. She is well aware of what is happening upstairs. However, she goes for it anyway. After all, Jessie finds Johnny kinda hot (and vice versa). Once they enter his room, a threesome is going on, spicing up the house tour to level eleven.
Right away, Jessie tells him that she is not that type of girl. To be candid, it is just that she does not know it yet. Johnny is here to unlock her perverted animal with his enormous shaft, and all the rest becomes history in a second. The fuck session these two experience is to die for. And you would thought Jessie is shy and whatnot. Well, definitely not after this sexual intercourse.
Can she get any louder?

Teen lady, Jessie Rogers, knows how to seduce a teacher with her wild beauty. These blonde chicks from next door are unstoppable. Well, just look at Jessie. She will do just about whatever it takes to get his attention. Even when it comes to Johnny, she knows how to get that spot of school president. I mean, wouldn't you break some rules if a hot blonde teen, like Jessie, would sit on your lap and let you grab her tits? The answer is more than obvious. You need to be aware of these dirty babes, or you might find yourself in trouble. Not just due to the fact she will sit on your cock, but because she will get so loud the entire school will now.
Lesbian chicks get hot in the sauna

Melissa really does admire Jessie's ass, just for the fact how round and firm it is. Indeed, she wants to know her secret. But there is no real secret behind it. Or maybe Melissa just wants Jessie Rogers to get rid of that towel so she can proceed with her lesbian intentions. Who knows, we sure are in for a sweet treat that will knock your socks off. Once you get to see these smoking hot babes get extra hot in the sauna, your body juices will start flowing. Enjoy the amazing Twistys scene between the two pretty ladies, eating and fucking each other out.
Blonde teen has an ass worth golden bars

Like we normally start our collection of hot dirty videos here on Vporn's Blog, this one will be no different.
To kick things off, here is Jessie taking a shower wearing some super hot golden swimsuit or whatever that may be. This is from the time she still had her original tiny boobies. Ain't they sweet? Love them.
While taking a shower, Rogers slowly gets rid of the jaw-dropping outfit and reveals us her piping hot naked body. It's hard to focus on only one part of her body since there are so many features to rest your eyes on. Still, say whatever you want but her rack is to die for. I mean, can I just say one big, fat WOW.
After she teases us with her all-natural body physique, Jessie quickly rubs one out and ends the showering process in style. Does water get you hot and horny, too? It sure does get Rogers aroused.
Hot Jessie Rogers' XXX romp with Manuel Ferrara

When in the industry, Jessie sure did not hold herself back when it came to the cock size. Even the largest pieces of meat she took with ease. We sure can call her a natural. Not to mention, even when getting things done a bit rougher for the camera, Jessie was always down for it. What a naughty teen lady!
For instance, when she got an opportunity to shoot with the French gentleman, Manuel Ferrara, she got excited through the roof. Just like any other lady out there, one of Rogers' secret dreams was to feel Manuel's enormous cock.
As a true cavalier as Ferrara is, he first does Jessie and makes her dripping wet and ready for the shaft. When fully stimulated, Jessie returns the favor and gives his rod a shot with her mouth. The youngster has way too small mouth to do him orally, still, she does a splendid job. But when it comes to pussy penetration, young Rogers rides it like a true champ.
Full body massage ends up with a hot fuck session

Passion, intimacy and enthusiasm, that's what you will get when experiencing this very appealing porn video.
Young Jessie is about to receive a full body massage. Yes, clit and pussy stimulation, too. His strong arms rubbing her oiled up skin get her aroused at an instant. The only thing she wants now is his rock solid dong in her hands. They soon put in the next gear and get the sexual intercourse going.
Getting on all her four, he takes Jessie Rogers from behind and stretches her fresh pussy wide. He quickly massages her asshole for a stronger dose of sensation, too.
Banging on the massage table, masseur skillfully rubs her vagina with his cock and get Rogers reach a beautiful climax just in time he explodes with jizz all over her pretty face.
Young blonde hottie anal penetrated and gapping

In every video, you will see it on her face how much Jessie actually enjoys getting her fuck parts smashed. Let it be her mouth, her va-jay-jay or her butthole, she likes getting all of them stuffed and pleased.
In her very short time, being an active pornstar, Rogers did a whole lot of things. She might not film any condom stuff (oh really?!), however, she sure did shoot all bunch of anal sex scenes. Here we have one of many ass fuck porn videos starring JR where she not only gets her ass walls rubbed, but she also gapes that tight stinky for us. Gets you thrilled and excited only thinking about it. Vary tasty, indeed.
Special surprise from lovely Rogers herself

And we finally came to the video that you might all secretly crave for. An anal sex with a condom for Jessie. Did you happen to think she actually has not shot any scenes with protection? Well, you are wrong. Here we have one and it is hot as fuck. I actually don't know why some of the folks don't even want to watch porno clips where guys wear condoms. Probably because I am totally fine with it.
Sure, it does not look as clean as without the rubber, still, it does not cause any distractions. Put the focus on the girl riding the shaft with her bum and her incredible butt and you will immediately forget that there's any rubber included.
We covered a variety of Jessie Rogers videos that will help you remember the great talent she has. Now, whether she actually will be ever getting back in the industry or not, we are all happy she did porn for those couple of years. Again I will stay mute about whatever the hell happened outside the industry. That is not what we are here about.
We are here to have some fun and to enjoy ourselves to the fullest.