Get ready for super hot fuck action from extremely busty Russian pornstar, Jordan Pryce. Dude, this lady will knock your socks off when she will appear on the screen and do some wild stuff to a large cock.
With her mouth, her hands, her pussy and her asshole, Jordan will do just about anything to satisfy a man. She calls herself a fuck doll and that is exactly how you should call her too. It suits her just perfectly.
But the real reason why you will find yourself in shock when you see her naked is due to her monster boobs. Those tend to be 32FF and they are humongous! Just imagine sticking your cock in between them and letting Jordan tit fuck you and let you cum on her extraordinary chest. Mind blowing, I tell you!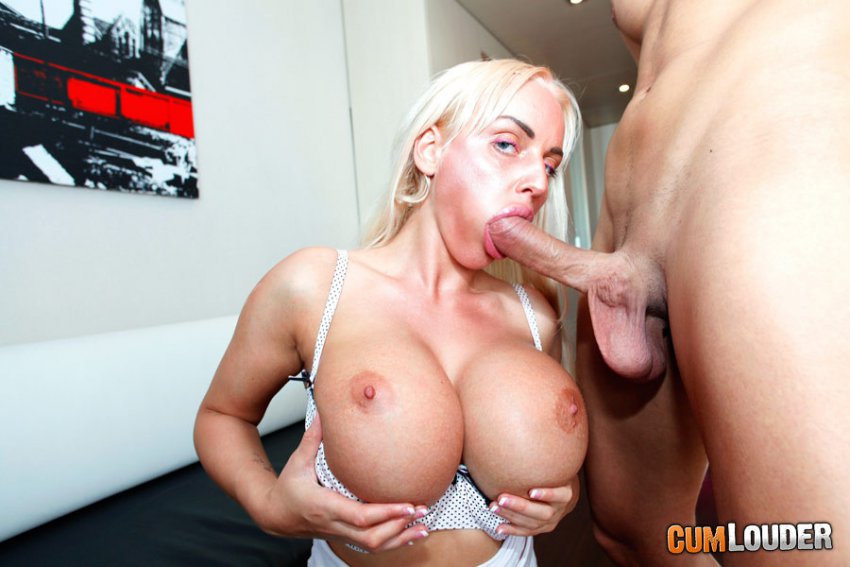 Jordan is an all-around girl who is not only a fan of having hot and rampant sex in front of the camera. Instead, she also likes to do glamorous photo shooting, webcamming and pole dancing. A busy girl who is always up to something interesting.
Prior to entering the adult entertainment business back in 2009, shooting porn videos, Jordan Pryce was dancing in this famous club in London. A Paul Raymond photographer spotted her later and offered her a gig to shoot for men's magazines. Pryce grabbed the opportunity what soon escalated into pursuing a professional career as a porn star.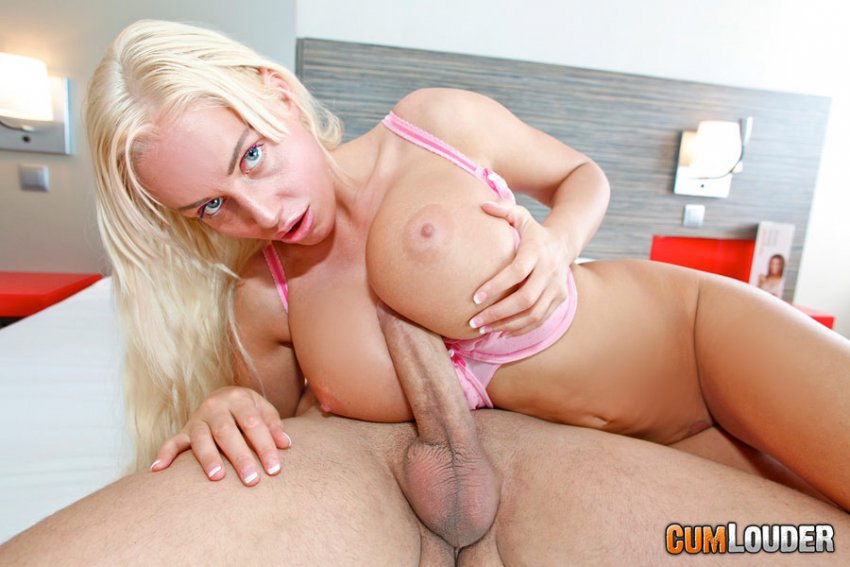 When asked what she would be doing if she would not join the adult industry, Jordan says that she would still be stripping.
Either on stage or in an adult film, Pryce always gives it her best to show you the skills and years of experience when taking care of a stud or the live crowd. That is a no brainer. Jordan just likes to fuck and have fun in her life!
Jordan is doing business mainly in London (some sites even state that she is British), however, she is originally from Russia. The thing is, Jordan moved to London when she was ten years old. She was born in Moscow on April 2, 1986.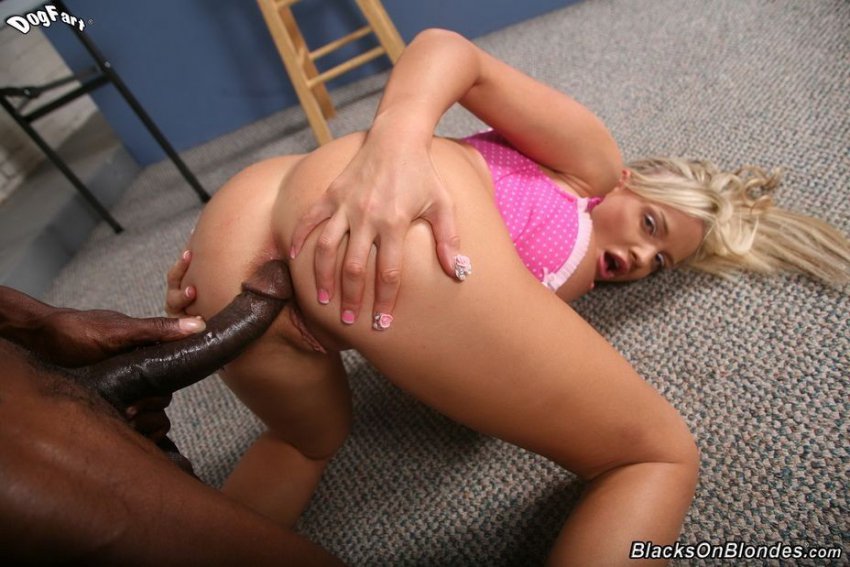 What kind of men does this big breasted babe like?
Simply said, just be yourself and don't try and pretend to be someone else to impress Jordan. Moreover, clean teeth, fresh breath and being well-groomed are some of the major and super important factors that have the biggest impact whether or not she will be into a guy or not. In other words, "if you look good, you will feel good." Kinda like what all the girls fancy, right?
FYI, the biggest turn offs are hairy dudes – beards, mustaches, hairy ears and noses. Dude, pick up a razor, for god's sake.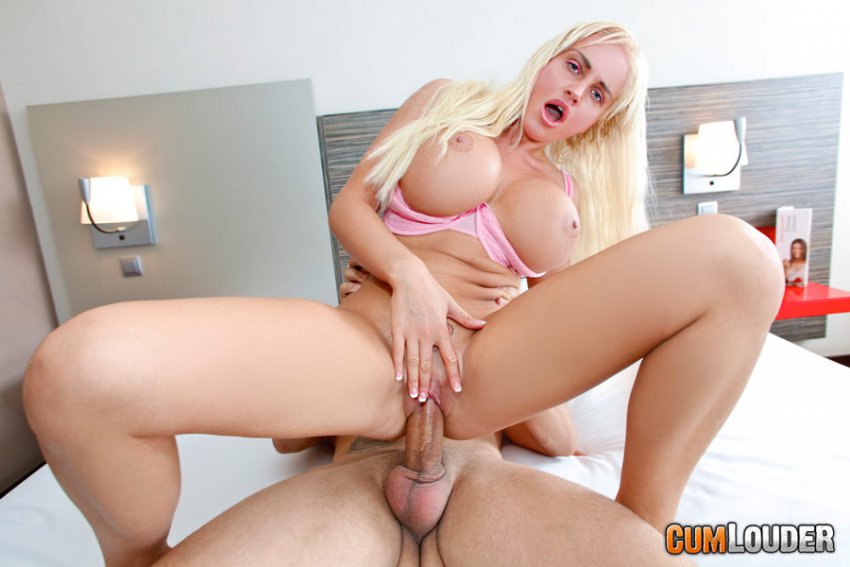 In short, Jordan Pryce is this bubbly and joyful girl with incredible boobs, amazing rack and, overall, a super sexy woman. Fans of porn from all around the globe can entirely fulfill their dirty fantasies with any of Jordan XXX videos.
Jordan experieces a wild gangbang

At first, it does not really seem that this porno will be something special; however, things quickly flip around. From one guy to two guys and many more shortly after. Busty blonde MILF, Jordan Pryce, gets her mouth and her massive hooters to some good use in this one. If you would like to see her destroyed by giant cocks, well, you are in luck. This XXX scene goes over and beyond with close-up shots and other craziness that will get your body juices flowing instantaneously. Needless to say, if you are into bukkake stuff, again, you will enjoy yourself to the fullest.
Jordan shows her titties and fucks dude's brains out

There is never enough of staring at Pryce's magical double-F boobs. That said, enjoy the intro of this Cumlouder video to the fullest. Jordan on the beach, showing her assets. What do you want more? I know what, watching her give head and fucking a big penis.
After they enjoy themselves outdoors on a sunny day, they get back to the apartment where the fun begins. Being extremely proud of her hooters, Jordan uses them quite a lot to seduce the guys. Alongside the mouthwatering blowjob, she also offers a titjob to the lucky stud. Giving it her best, Jordan sits on the hard rod and starts to ride it with great passion. There is no turning back for the two of them now.
Curvaceous blonde whore, Jordan Pryce rides the bone cowgirl and reverse cowgirl style, before he takes her from the front and splashes her face with a load of jizz.
Jordan wants the biggest dick for sucking and fucking

Picking her up from the street, Jordan finds out that she will get a chance to fuck an XXL cock. Can a schlong be too big for Jordan? I don't think so.
Back at the apartment, she eagerly awaits the guy to arrive and to release his monster shaft. It is humongous, just the way Pryce likes it. I mean, just imagine sticking a small penis in between those breasts – she would crush it!
Like we already mentioned it a few times, Jordan always takes good care of a guy she has sexual intercourse with. That said, she immediately goes to work, sucking the big rod and making it grow even larger. After several minutes of satisfying oral sex (can I just say a big fat WOW), the cock throbs vividly and is ready for penetration.
By sliding her twat up and down the length of his machete, Jordan begins to moan and enjoy the fuck session to the fullest. Being pleased, she lets him to cum on her face and even gives the spunk a quick taste.
The first interracial anal for Jordan Pryce

She was a bad girl, stealing sex toys from the store, when a black cop handcuffs her and takes her to the station. After he examines the toys, he finds out that Jordan must really like black guys. Is this really the case? Well, to find out, he simply asks her. This information intrigues him and comes up with the solution that will help her free herself if she agrees with it. Will she suck his cocks and let him fuck her pussy and asshole?
Being a hooker as she is, Jordan is down for it instantly.
First, dirty slut shows him how good she is at working a BBC deep inside her mouth. She does the job so well that he is ready to uncuff her. Will she run? No need to worry about that when she has such a strong black guy there, ready to fuck her hard. She does not want to miss the opportunity. Not to mention, the time has finally come for Pryce to try her very first interracial anal fuck. Will that big piece of meat even fit?
Bare in mind, Jordan's fully relaxed body can take any cock size, even big black cocks. To finally set her free, there is only one thing left she needs to take. A facial!