If you are ready for some peachy action, you better not miss checking out the impressive Karina Schnurr.
You know what I just figured out today? I truly do enjoy stumbling across hot and sexy babes on Instagram who I have no idea who they are. And Karina (sorry, miss) is the perfect example. With an Instagram profile almost 50k huge, I almost feel guilty not knowing of her.
However, I am excited to crown this babe vPorn's Hottie of the week. Congrats! Are you?
As you know by now, I sincerely have no info on the beautiful brunette, Karina. But knowing that she is beautiful, hot, sexy, tempting, attractive and seductive is sometimes more than enough.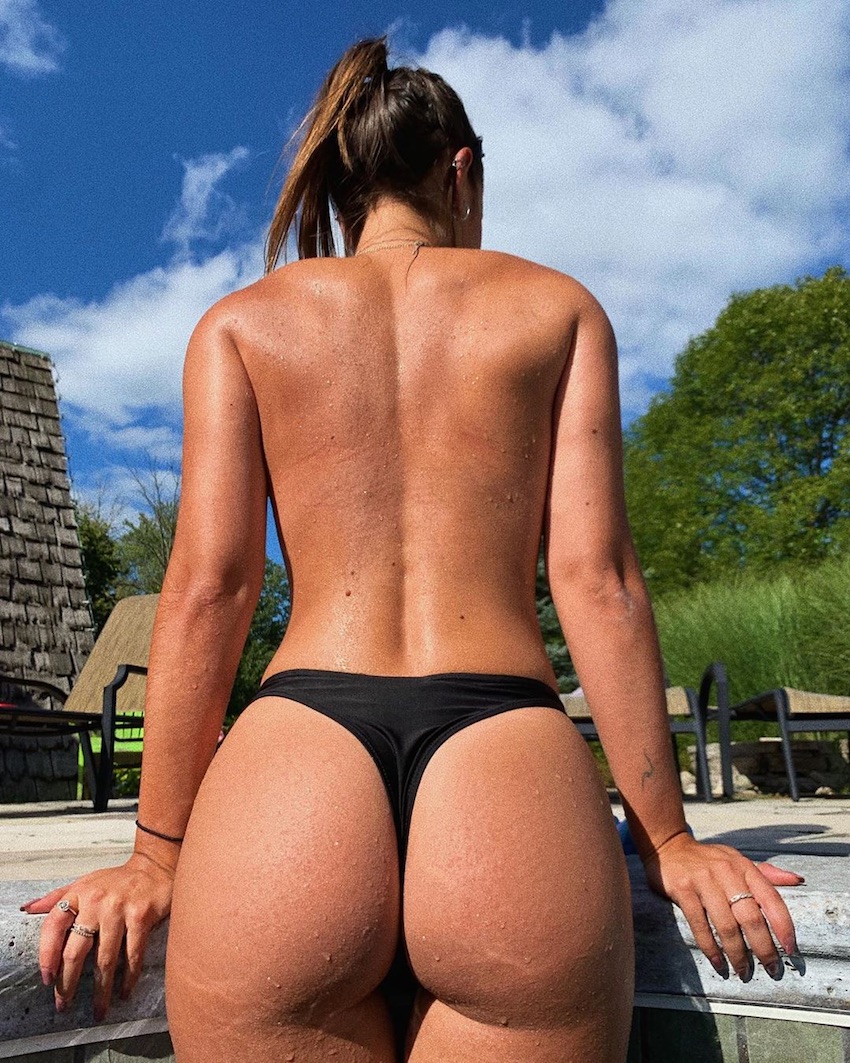 Do you know what captured my attention instantaneously? You guessed it – Karina Schnurr's remarkable ass. Ah, how pretty that bum is! What's even better, Karina does not really mind wearing thongs and exposing that butt, like, a lot. Thank you!
Moreover, if I would never hear Karina speaking, I would undoubtedly say that she is German. However, when watching some of her YouTube videos, either she speaks perfect American English, or she hails somewhere from the US.
On the other hand, in her Instagram bio, she mentions that London is her location. I am confused, but that is perfectly fine.
In short, Karina Schnurr is all about lifestyle, fashion and fitness/beauty. After all, just by looking at that body physique, you know that she is working out regularly.
Still, Karina must be enjoying donuts a lot, which again, leaves me in confusion. I am wondering, is a combination of squats and donuts the basis for that ridiculous beautiful ass? Did I just figure out something?
I might be blabbering, but all for a good reason. Yes, it is because Karina Schnurr is spectacular, and I can do nothing about it.
Let's enjoy her sexiness right here, right now.