Let's get this rainy Monday going strong with the heat from the one and only, Kayla DeLancey. It is the first time in the history of vPorn blog that we bring you two Hotties of the week in a row. Anyone complaining? Of course not!
Also, I believe this is the first time ever that we are crowning an avid video gamer our Hottie of the week.
FYI, we already heard of different pornstars speaking about their favorite video games.
Today, it is all about the amazing blonde with slender body physique, Kayla. What I particularly like about Kayla is her daring personality. Especially when she wears thongs in exotic locations!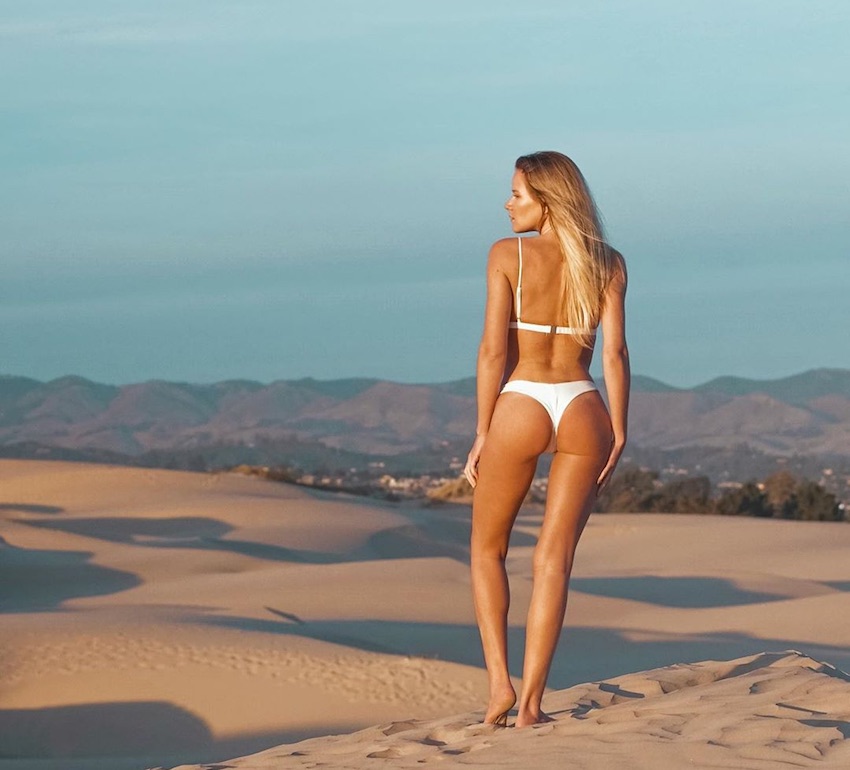 Young and adorable Kayla DeLancey was born on June 12, 1991, in Florida. She is famous for streaming video games, two times a week, live on Twitch. Now you know where you can see this sexy babe. Not only that, but you can also find her on YouTube, doing what she does best.
For your information, Kayla began playing video games at a very early age. You know who her inspiration was? No other than her mother! However, Kayla only got more and more serious about gaming when in high school.
Along with doing the video gaming stuff, Kayla DeLancey is also a model who already worked with all sorts of different brands, like Arnhem, Sabo Skirt and Swimmia amongst many others.
What's more, Kayla is also very good at taking selfies. After all, she keeps on posting a ton of them, no wonder why she got so experienced at it. Kayla also enjoys tasty breakfast bowls, beer and warm, sunny days.
If you are ready for a smoking hot video gamer, Kayla DeLancey, you better keep on scrolling and enjoy all the sexy Instagram images we have in store for you.