The summer vibes as already on full whack and things will get even hotter with Khloë Terae. This insanely gorgeous blonde bikini and nude model is to die for. But that is something I do not need to tell you, as I am quite sure that you are very well familiar with Khloë.
That body is genuinely mind-boggling. I love it!
This sexy and buxom Canadian who moved to Dallas, Texas, comes as a pack of insanely beautiful assets that will hook you immediately. While we do not have any nudes here today, you can find very many on the internet. That said, do your research – always for science.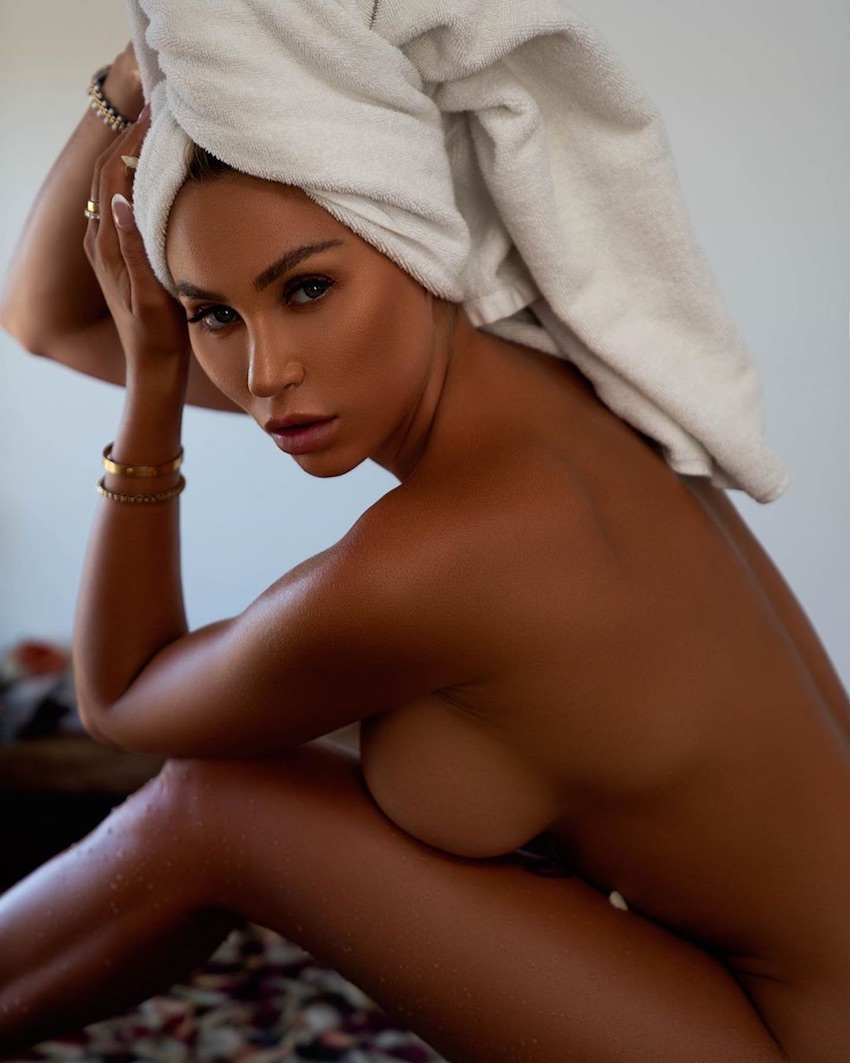 Even though Khloë Terae might not be all-natural, still, who even cares, right? She is perfect, an ideal lady for a magazine cover. And pretty much any content that she published to her massive Instagram profile could be from a magazine.
The question is: Is Khloë too perfect?
It is not just about the good looks, Khloë Terae is also super fit and super stretchy, which drives every many even crazier. Splits FTW! Does she do yoga?
And Khloë can do handstands, too!
I know, right, it almost feels like Khloë Terae is a superwoman who only exists in movies. However, she is as real as you and me.
Moreover, Khloë Terae was born on May 7, 1993, in Toronto, Ontario, Canada. She got the good looks from her mother, who was a Versace model. Khloë started her modeling career at the age of three, which means she is a pro at what she does – no wonder the massive success. However, having a mother for a mentor is always an enormous plus.
In her already super-rich career, Khloë Terae traveled the world and worked with some of the more notable brands, including Playboy. She is also an autism advocate.
Anyhow, let's now move our attention to some of her hottest and sexiest images.