Whoever has a thing for tattoos and piercings, you guys and gals will enjoy redhead hottie, Kiera Arielle. She is phenomenal, from head to toe. Kiera is quite heavily inked and even has big ear plugs, piercing in nostrils, lips and nipples and god knows where else. Call her a Suicide Girl and you guessed it right.
While Instagram does not show nudes of Kiera Arielle, you will want to go elsewhere to see this beauty naked. However, I still managed to collect quite a decent amount of the sexiest and raunchiest pictures of Kiera that she posted to her Insta profile so far. Make sure you follow her and get fresh content delivered straight to your phones.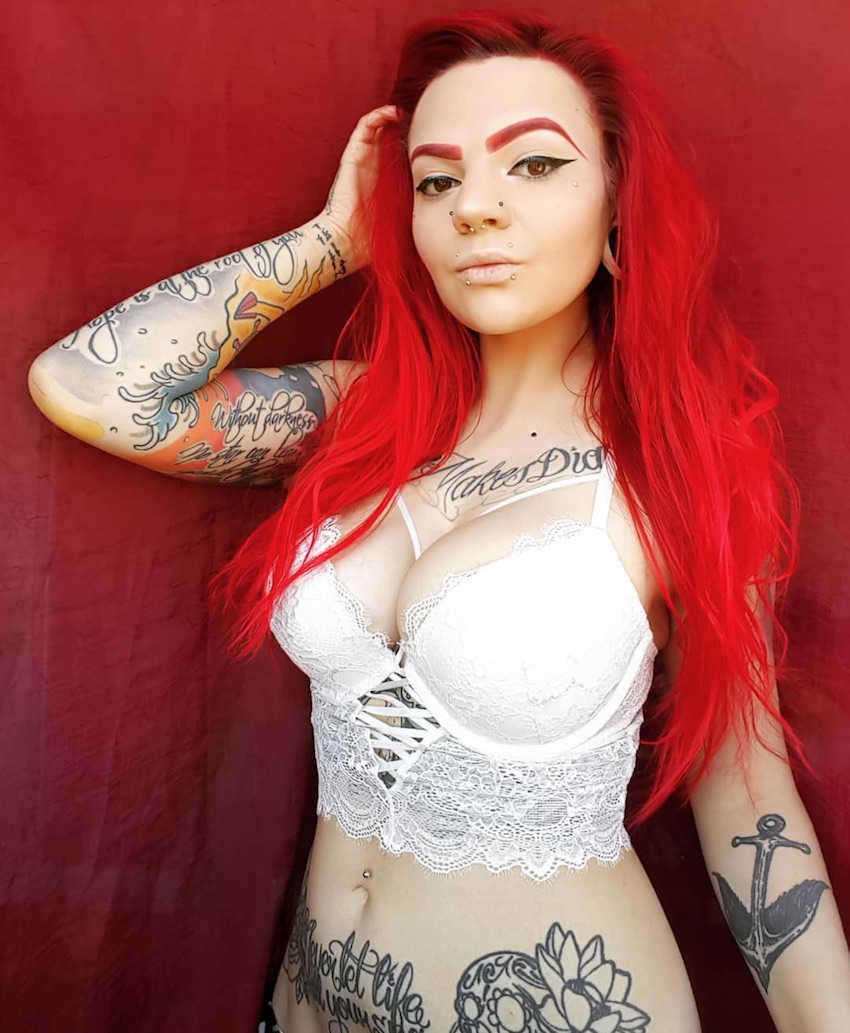 Lovely and wild lady with the vivid red hair, Kiera, is a 25 year old from Toronto, Canada.
Quick joke. How do you know a person is vegan? He or she tells you. That said, Kiera is vegan, feminist and an alternative model. If she ever does any kinky stuff with dicks and pussies in from of the camera I do not know, but seeing her in Eve's costume will do it for now.
To be frank, I did not really bother going into too much detail when it comes to finding out who exactly Kiera Arielle is. This time, it is the images which will do the talking. What I can say is that Kiera's body is spectacular.
A big and all-natural pair of boobs, a nice and round ass and the wild looks are all you need to know about Kiera. She likes taking selfies just as much as she likes to feature her breasts and butt on her pictures.
Kiera's assets sure deserve all the extra shine she dedicates them on a regular basis. You will know what I mean as soon as you start checking out Kiera's sexy pictures and other wilderness.