If you would like to know how to literally become an overnight success, you need to learn from the one and only, Kinsey Wolanski. Ah, I do not know why I waited for so long to finally crown this courageous babe our hottie of the week.
She totally deserves it!
Do you still remember Champions League finals in Madrid between Liverpool and Tottenham from earlier this summer? For every soccer enthusiast, this was an extra special day.
Young blonde hottie, Kinsey, strategically avoided all the security and ran across the pitch in a black swimsuit, promoting her boyfriend's Vitaly Uncensored website. You guessed it, that is a website that has a lot to do with nude content. And then, a chick runs onto the pitch and promotes it we her butt cheeks flashing the audience? That is exactly what happened.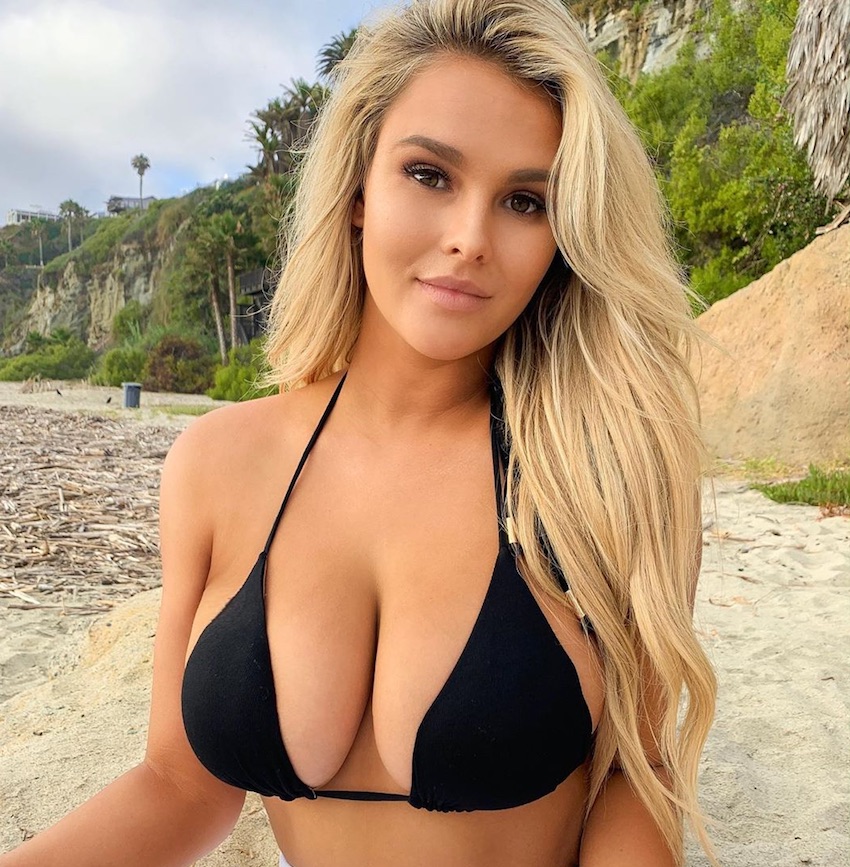 Even to her surprise, the "marketing" pitch went exceptionally well. Not that Kinsey Wolanski was totally unknown prior, but her popularity absolutely skyrocketed.
Her Instagram profile went from several hundred thousand to several million followers in about 24 hours. Even Instagram broke since her account was unavailable for a little while. But you can totally give her a follow today and join the 3.3 million strong fanbase.
No doubt, her boyfriend, Vitaly Zdorovetskiy, was as proud as ever!
Anyhow, nowadays, Kinsey Wolanski keeps on pushing the boundaries with pranks, stunts and loads of sexy shots. If you would like to have some fun, you better let Kinsey take care of it. She sure does know how to surprise with all sorts of different posts and short clips that will knock your socks off.
Did I mention how hot and sexy Kinsey actually is? And you can actually see her topless, too! But that is something you should do your own research on the web to witness.