To our luck, Lara Ashley was a random find, and I could not be more excited about it. Some girls, I am a fan of for quite some time, while all the others, well, I am relatively new to them. And Lara falls in the latter bucket. I do not even need to go into detail why I decided to pick this babe as our Hottie of the week.
Okay, let me tell you. She is hot, she is blonde, she is young, she has nice boobs and a phenomenal ass. On top of that, Lara likes to wear a bikini like all the time, and no one is here to blame her. After all, there is never enough of bikini on Lara.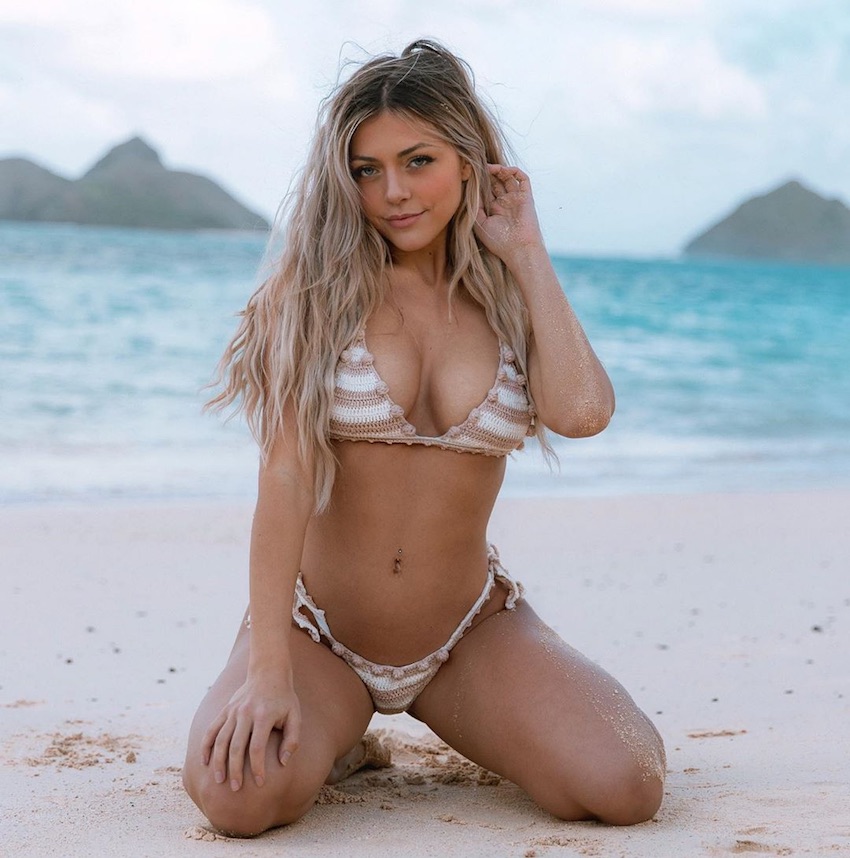 By the way, I really like Lara Ashley with wet hair.
Moreover, there is not really much information about Lara on the internet. From her Instagram, I can tell that she is 21 years old, lives in Denver and dates this successful DJ, @illeniummusic. Also, she sure does enjoy traveling the world with her boyfriend. One day, she is skying in Aspen and the next day, she is relaxing in Bali.
What a life!
Other than that, I have no real clue who Lara is. But it's the sexy vibes and all her amazing photographs and video clips that she posts on Instagram that matter the most. What do you say? Shall we look into the world of Lara Ashley and see what she has in store for us?
If you are not following this gorgeous lady on Instagram yet, you are doing something wrong. After checking out some of the sexy content here, make sure you give her a follow and treat yourself to some more Lara goodies regularly. Enjoy what follows, and be blessed that you started a new week with Ashley.