When you are looking for videos from a petite European girl, pick pornstar, Lexi Dona, as your go to lady. In case it happens that you are not yet familiar with this gorgeous creature, you came to the right place.
Lexi is a seriously sweet treat who has a ton of fun, performing on camera. Not only that, she, herself, urges you to have some fun with her. Not to mention, Dona is certain she is your next favorite adult actress from the Europe who will take the industry by storm.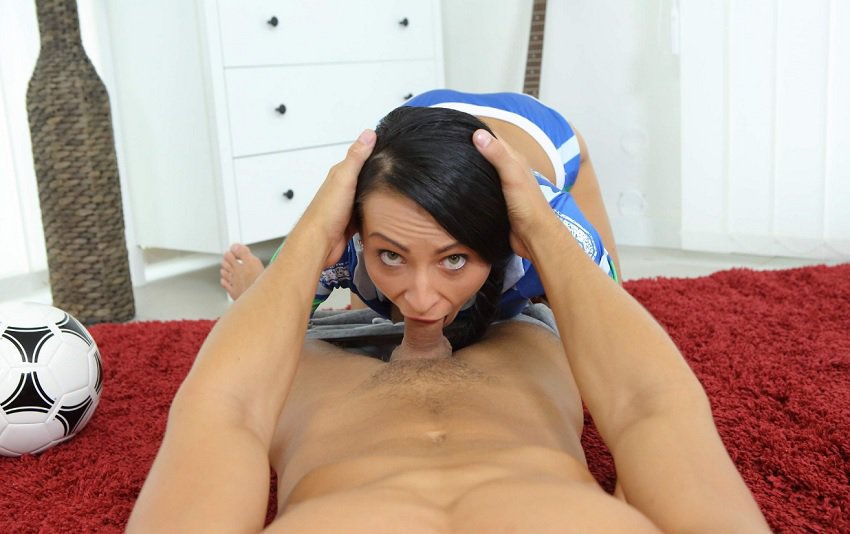 Born on September 23, 1992 in Prague, Czech Republic, Lexi Dona is a tiny monster who your dicks and pussies will go wild for. Her passion and enthusiasm strike you with positive vibes.
At only 5 feet 3 inches and weighing only 99 pounds, when fucked, she feels as light as a bird in the sky. But no one actually gets a chance to test her feather lightness out except one person. It might be a surprise for you but brunette mistress, Lexi, only performs on camera with her boyfriend Jason X. Occasionally, they invite another girl to the shooting for a vivid threesome show. Plus, Jason lets Lexi experiment with another girl on camera in a lesbian sex adventure, too.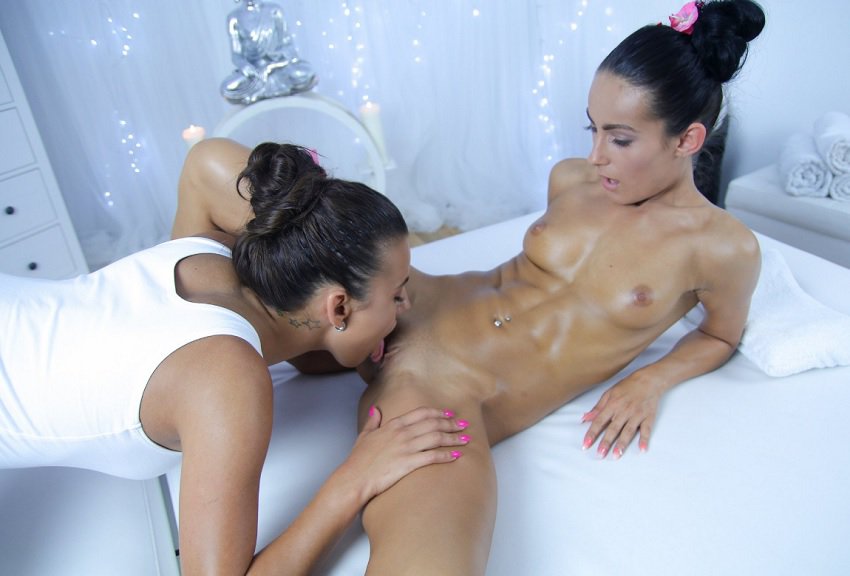 While there are many fake couples in porn scenes, Lexi and Jason are as real as you and me. Not to mention, there are also several porn couples out there but normally, they perform with other talents as well. That's not the case for these two Prague youngsters.
In an interview for Private, they reveal that it was Lexi's idea to give adult entertainment industry a try. In the beginning, Lexi Dona worked as a photo model but was later offered to shoot porn scenes, as well. I guess she decided to do it under one condition; she will do it only if her boyfriend joins her on the adult journey. Obviously, he was down for it, and the rest was history.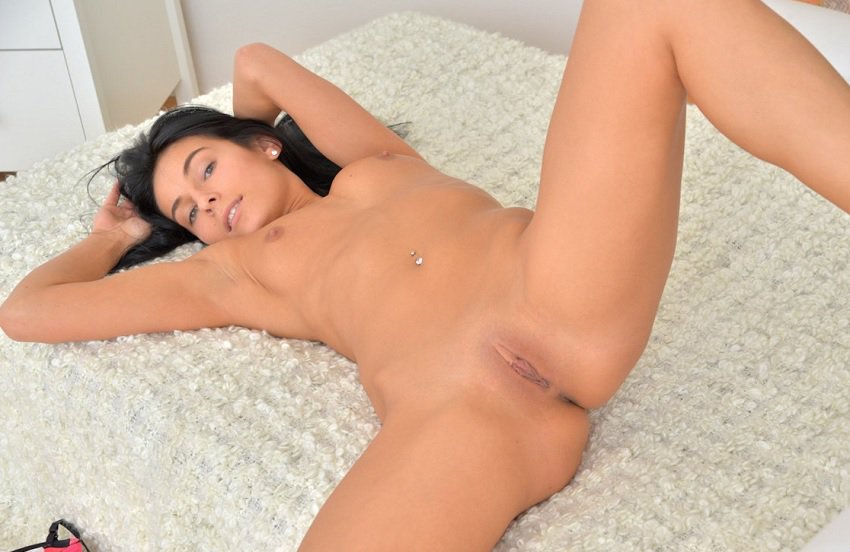 Back in 2015, after going through the casting process at Woodman Casting, Lexi and Jason started shooting for some of the most notable European porn production companies. Everyone saw the love sparkles and chemical reactions happening between the two of them. As well as the level of intimacy they have when performing in front of a camera. Something every XXX content fan loves so much since it feels so realistic.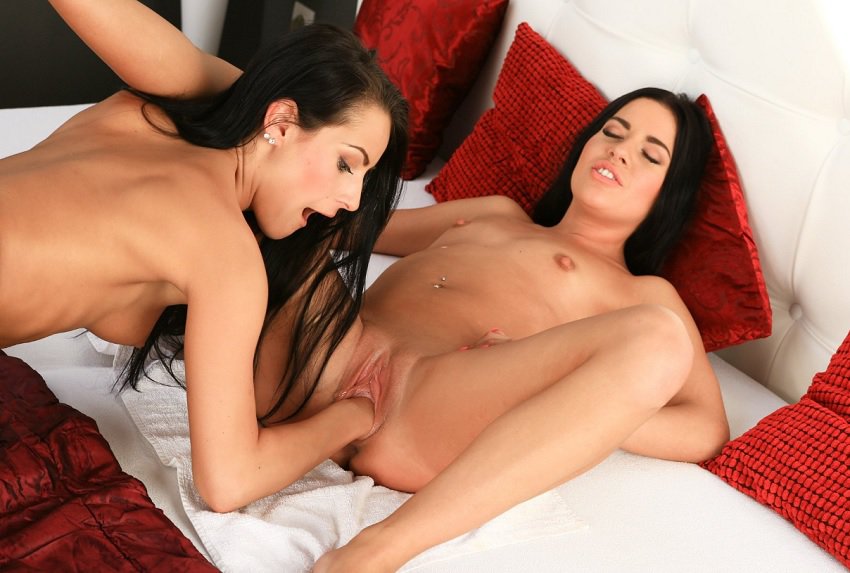 To date, they are in the game for two years and it seems nothing is really stopping them from retiring. As a matter of fact, one of their biggest dream is to visit Los Angeles one day and really make a name for themselves. Will they succeed? Only time will tell. For now, let's enjoy their hot porn videos and see what the future brings for them.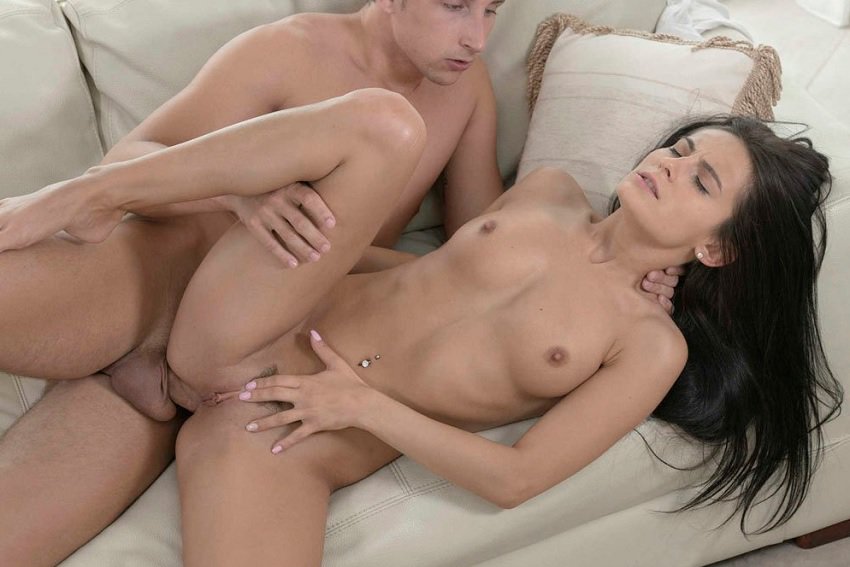 Though Lexi and Jason don't speak much about their personal lives, you can see what they are up to by following Lexi's Twitter profile. She posts a lot of sexy material to keep her followers entertained and up to date with what's going on at her end.
Moreover, make sure you pay Lexi's official website a visit and check all her old and new scenes, too.
Enjoy passion, enthusiasm and intimacy filled porn videos starring Lexi Dona
POV masturbation featuring Lexi Dona

If you would like to watch Lexi perform a very seductive striptease show just for you, then you came to the right place. Keep in mind, Lexi takes things to a whole different level once she starts getting her sexy lingerie off. At this point, she is so extremely horny, she cannot hold herself back but starts touching her delicate assets. She even sits on your leg, naked, and rubs her pussy up and down. How does that feel? From then on, she turns around and lets you oil up her little butt before she starts to finger her pussy vividly.
Lexi is all about getting her asshole stuffed

If the previous one was more of a tease show, this next one is the real deal. Still, Lexi Dona does what she does best first and goes from there. First, she strips and seduces you with a quick striptease and some pussy fingering. This gets the juices flowing vividly, but it's still just the beginning of all the fun you are about to experience with Dona. She then kneels and face fucks you like it would be her last time. When she is dripping wet down under, Lexi climbs on top and starts riding your shaft like there would be no tomorrow. She even does it anally for your pure enjoyment.
You haven't seen a better lesbian scene in a while

If you are down for some Czech heat, you came to the right place. Here are stunning hotties, Whitney Conroy and Lexi Dona who are super excited to go down on each other. But first, they seduce each other with succulent kisses and soft touches until their pussies get dripping wet. From then on, they move to the bed, undress completely and keep on fingering and eating each other until reaching explosive climaxes. Two babes with remarkable and eye-bulging bodies in a girl-girl XXX scene is always a must-see. And this particular lesbian porn session is no different. You are more than welcome to enjoy yourself watching the video for a few times in a row.
Fingers and massage table

That's all Lexi needs when a dose of horniness hits her heavily. Indeed, she will waste no time and go to the business right away. Whether or not there is a client at the door, Lexi just does not give a fuck; she will first take care of her dirty desires and go from there. First and foremost, just enjoy the beautiful, tanned and slender body physique that Lexi sports – OUTSTANDING! But when she starts to touch herself, first gently but then more and more vigorously, everything flips 360 degrees. You get to experience an impressive solo sex show that will surely blow your mind away.
Holiday anal is the best anal

Let's make one thing clear, when it comes to everything fucking, horny and perverted Lexi Dona is always down for it. That is simply the way she roles. Any complaints? Of course not! We are always excited to see what Lexi has in store for us, as we all know she never disappoints. Is she down for anal, too? We need no answer. Yes, because we already know the answer! Getting her tight asshole stuffed by a stiff and throbbing cock is always something Lexi is thrilled for. From blowjob and pussy fucking to getting her anal walls rubbed hard, Lexi is in awe.
Brunette girl squirts and gives jizz a taste

Were you ever lucky enough and got a chance to film your girl when she stripped out of her clothes? If so, did she also let you touch her, finger her pussy, as well as take your hard cock inside her mouth and let you fuck her? All, while you were taping her. Maybe she even went a step further and grabbed the camera during the time when you were busy fucking her.
All of you who already spent filming your girl during sexual intercourse, salute you. I really do mean it. Not many babes out there are so open minded. However, I am certain fear factor overcomes the open mindedness. Girls are afraid you will put the video online. Or at least show it to your friends. I tell you one thing; when she lets you film her during sex, make sure you keep the nasty flick all for yourself.
Being together for a really long time, Lexi Dona trusts her boy, Jason, and freely lets him record her on his camera. The most important part he managed to capture on camera is not the banging and sucking part, but when he finger penetrates her vigorously and makes her squirt all over the place.
You'll gonna love this POV scene from the very first and all the way to the very last second.
Twerking on her man followed by anal fuck

A girl will sometimes try and do just about anything to distract her boy who is busy playing games on his cell phone. Listening to music, her hips start to move and a twerk show is what follows. Climbing on top of him, facing against him, she bends and moves her delicious ass in front of his face. That's exactly what stunning brunette star, Lexi, does when in need of Jason's attention. Does she get what she wants? That's a silly question, of course she does.
A quick seduction leads into both getting aroused and sex hungry. But first, they please each other's private parts orally before they put in the next gear. It's not only pussy stuffing what Lexi Dona and Jason X practice in this energetic porno. Jason also penetrates Dona's tight asshole. Moans of joy fill the apartment and inject a dosage of pleasure straight into their veins.
Lastly, Jason takes his woman doggy style in her twat before he unloads a portion of hot cum straight on her ass.
Taking selfies is the new kind of a foreplay

Well, if that would really happen, we are all doomed. However, if there's one way of taking selfies I don't hate that much, it's the Lexi way. Only due to knowing that there's going to be a hot and sexy ramming action going on afterwards.
To not sound so cruel, I am not that crazy against the selfies, it's just that people are taking them a bit too much. But hey, we aren't really here to discuss taking self-portraits. We are here because of the lovely Lexi who puts a whole new meaning to selfies in this Private scene she shot with, you guessed it, her boyfriend.
Even Jason joins her and takes with Dona several hilarious self-shots before they cannot hold themselves back. It looks like taking selfies as a couple can be a great way to get the juices going. Try it next time, maybe it will work for you just like it does for Lexi and Jason.
From selfies to 69 and all the way to banging that trimmed cock wallet and tempting asshole, both get to the point of no return and reach explosive climaxes.
Naughty maid finds dildo, masturbates and gets destroyed anally

When a slutty maid finds a glass dildo under the bed sheets, she does not clean it and put it in the drawer. Instead, a dirty idea hits her what leads into a secret masturbation session on the master bed. The forbidden is always so inviting.
A jaw-dropping maid does not know yet that there's more in store for her. Especially her pussy and her butthole. While enjoying herself in private, playing with the dildo, dude sees her and becomes horny immediately. He can't hold himself back from not letting his arm touch his dick. Watching maid Lexi Dona doing herself on the bed waters his mouth. Somehow, he builds up courage, walks in and joins her by the bed.
To his surprise, she gives him a warm welcome in form of sucking his already rock solid shaft. Ready and excited the time comes for the two to get the action going. First, they go to pussy pounding to warm up and prepare for the butt fuck.
Who knew that a quick little dildo fun would turn into a wild hardcore hump?
Enjoy having a hot romp on staircase every once in a while

Boys and girls, we all know when the need arises, we want to do it anywhere where there's a bit of privacy included. I am talking about the lovemaking. The same goes for Lexi Dona and her man. Rushing to the apartment, they do not want to wait any longer before putting their sex parts to use. Mid staircase, when on their way to the bedroom, they take it all off and the sexy moments begin.
Jason is first who fingers and licks Lexi's pussyhole and stinky before Dona returns the favor and sucks his member. By getting on her knees, Lexi then exposes her ass and pussy and lets him fill her va-jay-jay with his strong machete. Helping her get warmed up and ready for the final step, young couple finally move to the bedroom where they increase the tempo of their game.
A few more licks and Lexi is ready for his cock to rub her anal walls. He first does her sideways and doggy style before she climbs on top of him and rides his woody anally cowgirl style. One more position change and they slowly and gradually get to the final stage of their little dirty adventure. Plain and simple, Dona receives a cumshot straight on her well trimmed vagina.