Starting a new week with a hot lady like Lianna Jane is always welcome. In case you need an extra boost on a Monday, you know where to go. You guessed it right, vPron (blog). A lot of magical things happen here and there on a daily basis to make sure you have a ton of fun all the time.
Since Hottie of the week feature is getting more and more popular, we continue the hype with a smoking hot, adorable, cute and very inviting Lianna.
After giving it two attempts, I lost hope in finding any information about Lianna Jane. Luckily, we are all somehow used to not knowing much about the hot Instagram sensations we bring to the table.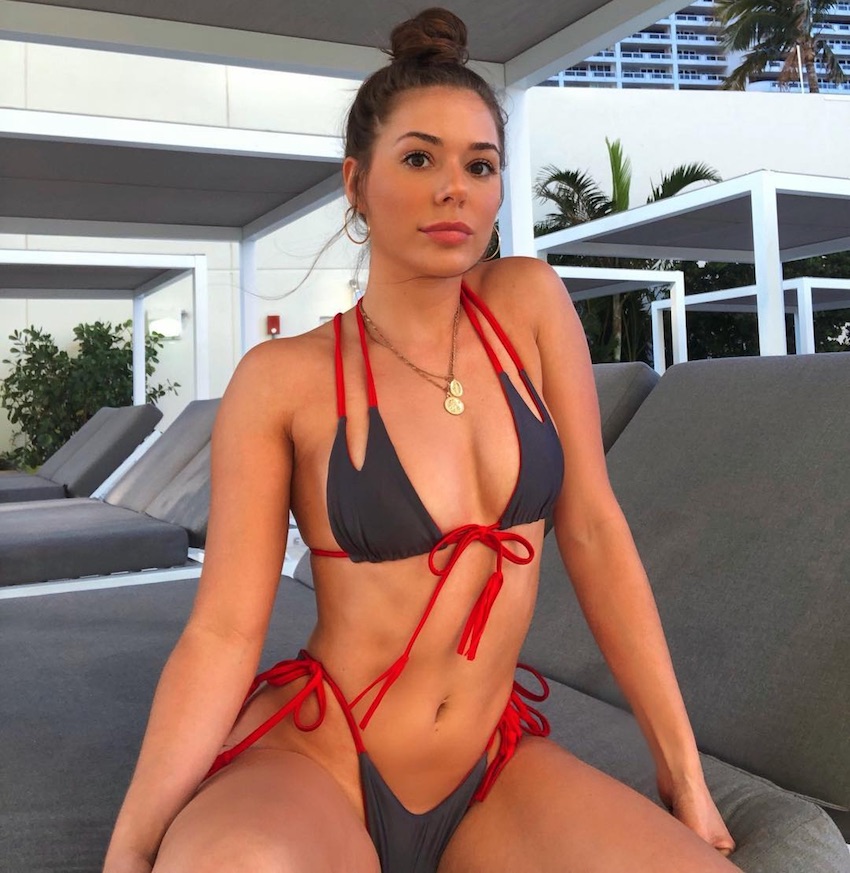 One thing is for sure, they all deserve some extra shine.
This brunette babe is a young lady who switches places between Miami and Chicago. On top of that, Lianna also likes to travel a lot. She recently visited Croatia and Spain, and you can head over to her Instagram profile to see pictures and videos from the trips.
What you will also profit from once you visit Lianna Jane's Insta profile are the hot and sexy images she posts regularly. I won't lie, my mouth water every time I see Lianna's ass. When she wears thongs oh boy does my face get decorated with a big smile.
What you will notice is that Lianna's butt is not the smallest – a real bubble butt if you will!
Besides, when Lianna has a white top on without a bra, those nipples poke up very attractively.
There is a ton of good stuff to talk about Jane just by checking at her images.
These will be my last words. What you should do first is to check out all the hot pictures we have here for you. And next, head over to her Instagram account and follow Lianna Jane immediately.