Yes, yes, and triple YES, there are smoking hot gamer girls out there, and Liz Katz is good proof. Ah, this lady is like she would not be from our planet. Well, it just might happen that she is not.
Fun fact: do you know that you can even find Liz doing kinky stuff in front of a camera. Yes, you can find her porn somewhere on the web under her then stage name, Risi Simms.
What a lass!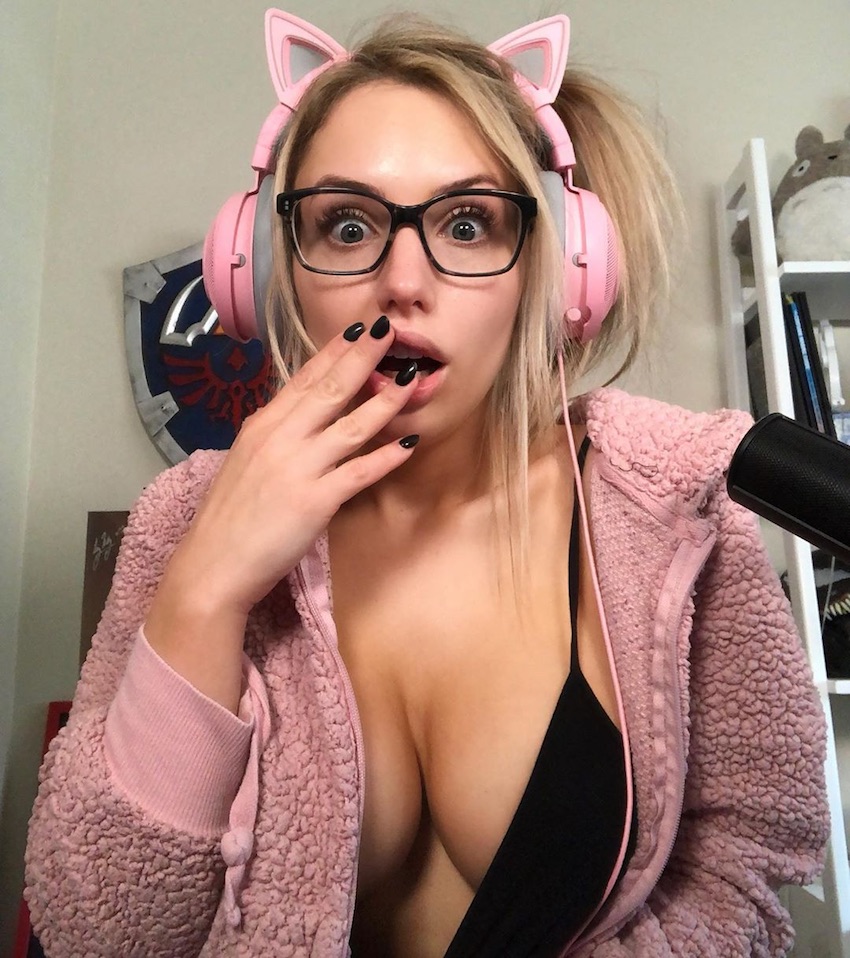 However, today, Liz is killing it on social media, particularly Instagram. I bet your eyes will go as big as saucers once you witness her outstanding beauty. Absolutely to die for!
Lovely and big breasted Liz Katz was born on July 8, 1988, in Randolph, New Jersey. Okay, aside from knowing that she did some adult work, Liz is also an avid video gamer, cosplayer, actress, writer and model.
All the gaming stuff happened for Liz when she was just two years old. Yes, you read that right, 2 years! She was on the lap of her father, hitting that keyboard with her adorable little fingers. And a new female video gamer was born. But she is really good at playing card games, too. An all-around lady, if you will.
However, what indeed we are here for are not video games and all the other dorky stuff. You guessed it, we are all about examining that scorching body in great detail.
Outstanding boobs, nice ass, sexy belly, pretty eye, hot lips, what else you want?
If you are ready for a lady to take your breath away, do yourself a favor and follow Liz Katz on Instagram now. Still, we have some sexy images here for your viewing pleasure first.
To be honest, I could stare at Liz forever and not get bored even for a second. Yes, she's that freaking hot!