We are here to celebrate another fantastic Monday, thanks to the always beautiful and enticing, Lucy Gann. Depending what's your location, if it's hot, it will get even hotter and if it's cold, Lucy will do her best to warm you up. All you need to do is to continue reading and then go straight to checking out some of the sexiest pictures of Gann.
The only thing that saddens me about all these super hot ladies is the fact that they do not say much about themselves. Not only that, but you cannot find any information about them online either. Heck, Lucy goes the extra step and does not provide any information in her Instagram bio as well. Oh wait, she does have it written, "Live free" and has a Turkey and a British flag accompanying the statement.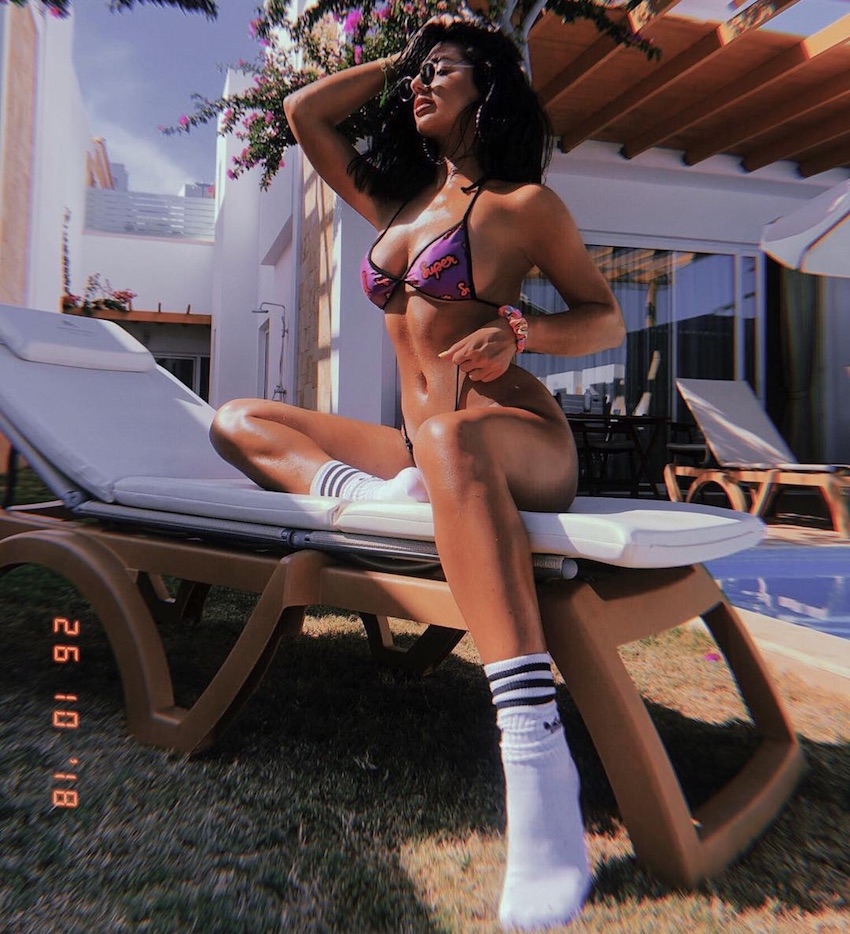 Then again, do we really need to know more information about the model, the blogger and the designer herself, Lucy Gann? No, right? Doesn't the saying go, "An image says more than a thousand words?" Well then, at the time of writing this, the tempting Lucy already published close to eight hundred pictures. Enough said. Some of them are selfies, the others are from attractive locations and the third ones feature Lucy Gann wearing a tiny bikini.
Whether Lucy is with clothes on or she is flashing a lot of skin, regardless of the situation, she looks out of this world. But it is the versatility what I like about Gann the most. You only need to see a few of her photographies and you will be hooked immediately. I was and I see no reason why you would not be either.
Saying I do not know what my favorite Lucy asset is would be a big fat lie! The issue I have, there are too many! But if I would truly need to pick only one, I go for Gann's ass all day.